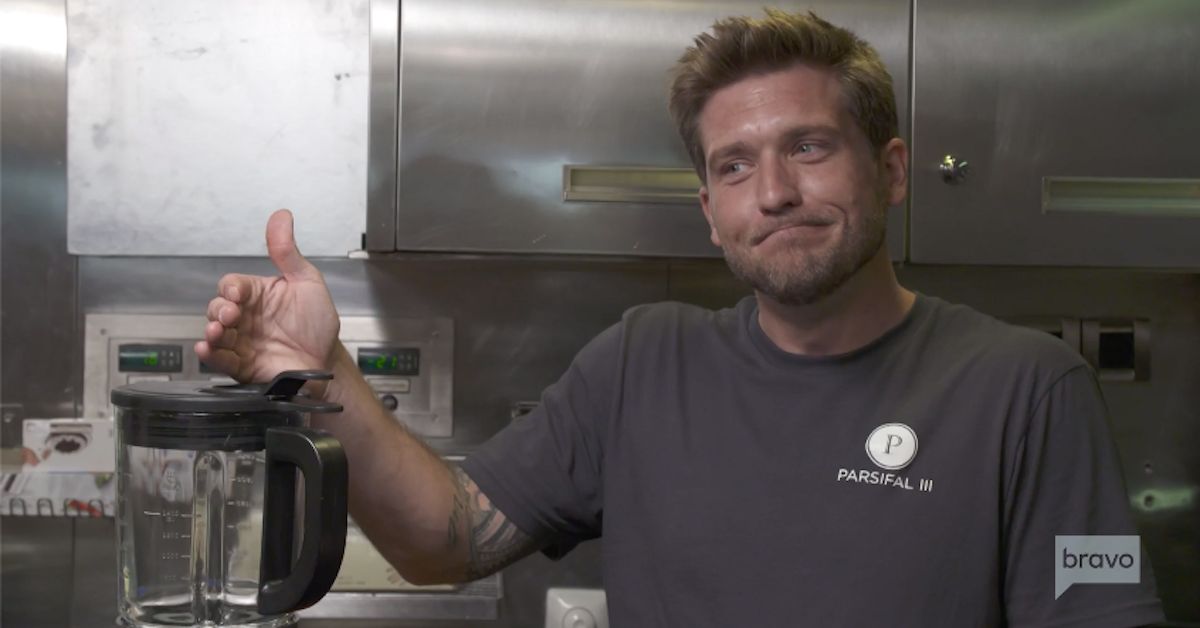 Chef Adam Was on TV Long Before His 'Below Deck' Days
The latest spinoff of Below Deck, called Sailing Yacht, is not for the faint of heart. This new series takes us aboard Parsifal III, a luxury sailing yacht kind of like the ones we're used to on Below Deck and Below Deck Med, except everyone on board now has the added challenge of constantly being at the whim of the wind.
Article continues below advertisement
Per the spinoff's official description, "the crew's already difficult job gets tougher" when the sails go up, "as they must contend with maneuvering the sails in high winds and adapting to the steep tilt of the boat, all while troubleshooting the needs of the guests and any issues that may arise."
While everyone's jobs might be a bit more labor-intensive than we're used to seeing on the successful Bravo franchise, no one ever has it harder than the yacht's chef.
This time around, Chef Adam Glick, a familiar face from Captain Sandy's Below Deck Med seasons in Croatia and Italy, is cooking aboard the sailing yacht. Keep reading for everything you need to know.
Article continues below advertisement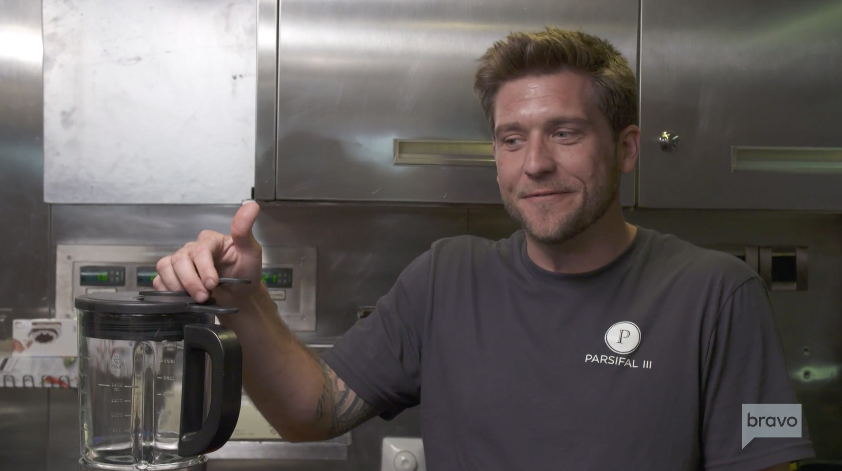 Chef Adam has been all over the country since his time on 'Below Deck Med'.
"Between my time off from Below Deck Med and Below Deck Sailing Yacht, I've been able to travel all over the United States," Chef Adam tells The Daily Dish. "I drove across the country five times. I've just been cooking outdoors over a campfire, really kind of dialing in what makes me happy as a chef."
Article continues below advertisement
"So coming back this year, I feel refreshed, I feel like my food's on point, and I feel like I'm ready to go," the chef continued. "It's gonna be a great season."
Adam has been a chef on yachts for over 10 years now, but began his education at a four-year university in California and instead pursued a career in culinary arts at The Art Institute of California in San Diego. According to his website, Adam finished with a degree in Culinary Management.
Article continues below advertisement
'Below Deck' isn't even his first time on TV! Here's where you've seen him before.
First of all, we have to urge you to follow Chef Adam on Instagram. When he's not cooking for wealthy yacht guests, he photographs the trips he takes with his dog Tex around the country, and let's just say the 35-year-old knows his way around a camera.
But we were excited to learn that before becoming the chef we know and love on Bravo, Adam also competed on a Food Network show, Cutthroat Kitchen, back in 2013. "Chef Glick gets it. Period," reads his Food Network bio. "He understands the hard work and dedication that goes into growing and bringing fresh products to market, which is why he treats each fresh ingredient on his cutting board with respect, allowing it to speak for itself from a flavor and color perspective in any given dish."
"In fact, while he's at sea, Chef Glick is proficient at catching and foraging for the ingredients that he uses to make the next meal on-board," it continues.
While we haven't quite seen much of his foraging side, we'd welcome the opportunity to watch him fish on Sailing Yacht!
New episodes air Mondays at 9 p.m. on Bravo.