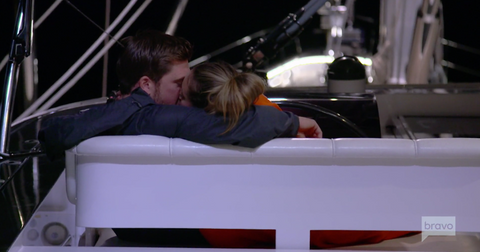 Does Chef Adam and Chief Stew Jenna's Boat-mance on 'Below Deck Sailing Yacht' Last?
By Pippa Raga

Jun. 5 2020, Updated 12:09 p.m. ET
Article continues below advertisement
To recap what's been going on this season, first mate Paget Berry and his long-time girlfriend, deckhand Ciara Duggan have been struggling with the added crew members on Parsifal III after spending months living on the boat. On the interior, Madison Stalker and Georgia Grobler have been holding down the fort, as HBIC Jenna's days have mainly been spent flirting with the chef.
So, are Adam Glick and Jenna Macgillivray still together following their Below Deck season? Keep reading for everything we know about the couple!
Article continues below advertisement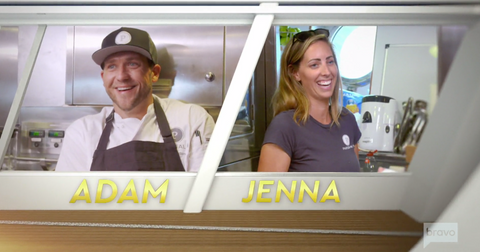 Are Adam Glick and Jenna Macgillivray still together?
We first met Chef Adam Glick on Captain Sandy's Below Deck Med seasons in Croatia and Italy, and he proved he was well equipped for cooking under high pressure for choosy charter guests.
Article continues below advertisement
The last time we had Adam in the galley, there was no shortage of romantic drama. Viewers will remember that he and bosun Wes were vying for the attention of deckhand Malia White. And as the love triangle became increasingly heated on camera, we also came to learn that Adam and Malia had dated before the charter season, though they didn't tell anyone once they boarded the ship.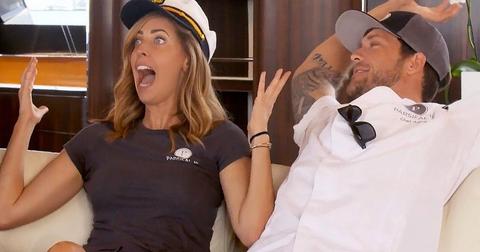 Article continues below advertisement
"We didn't know that they knew each other," crewmate Max Hagley said about the drama between Malia and Adam. "He was really, really frustrated and angry about this whole situation. We kind of thought, 'Well, why doesn't he just crack on with another girl or forget about it?'"
This time around, Adam's decided to be careful on board — but viewers know that that resolution did not last as long as he probably intended. "You've got the chef and the chief stew," he admits on the show. "If this were to go belly-up, that would be a disaster."
Article continues below advertisement
And yet, within the first five episodes, the two are officially hooking up. The ice between them is broken in the episode appropriated titled "Shmexual Shmension."
However, both Jenna and Adam have been careful on social media not to lead fans on as to whether or not they're still an item today.
Article continues below advertisement
"I mean, if my dating history is any indication, clearly I move quickly," Jenna teased in an interview with Entertainment Tonight. Referencing the montage of photos that played in the pilot episode of herself with her blurred-out ex-boyfriends' faces, she added, "One day, there's a chance [Adam] might be in a picture with me with his blanked-out face."
We're taking her last joke to mean there is a possibility these two are living proof a boat-mance can last more than a couple of weeks. One thing's for certain, the chief stew and chef have tons of respect for each other — and that hasn't changed since we saw them on screen.
Article continues below advertisement
"My work and my job is exemplified by her, or whoever is doing her job," Adam told ET. "And she exemplified my food the best," he added, saying that he would work with her over Med's Hannah Ferrier any day.
"We've had trouble with some of our stews in the past, and Jenna is incredible with [communication]," Adam continued. "She was so good at telling me, you know this is happening, 'I just want to let you know...', 'Adam, don't get mad at me, but you know...' And I don't think she had to tiptoe that much. She would just come in and tell me what's happening, I would adjust and away we would go."
Tune in to new episodes of Below Deck Sailing Yacht to see how the rest of the charter season unfolds between these love birds.
New episodes air Mondays at 9 p.m. on Bravo.