Bernt Bodal's Divorce Was Finalized in July 2020 — Does He Have a New Wife Already?
Does Bernt Bodal have a new wife? His divorce from Elizabeth Lyn Vargas was finalized in the summer of 2020 — has he moved on already? Who's his baby mama?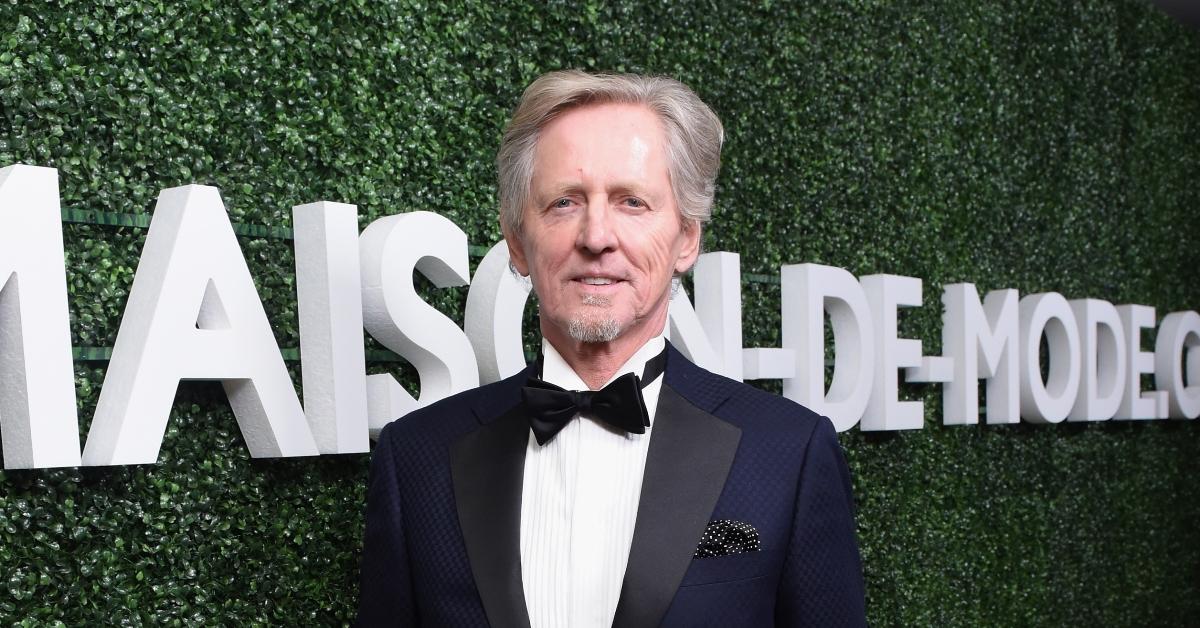 Season 15 of The Real Housewives of Orange County features tenured cast members like Kelly Dodd and Shannon Storms Beador and new faces like Elizabeth Lyn Vargas.
Elizabeth was brought on the show with the help of Kelly Dodd, and it didn't take long for her to prove that she belongs with the group of drama-loving divas. On the Season 15 premiere of RHOC, she revealed that her now-ex-husband not only cheated on her, but he also had a baby.
So, who is Bernt Bodal's new wife and baby mama?
Article continues below advertisement
Bernt Bodal's divorce was finalized in July 2020, but he's already got a new girlfriend.
After getting hitched, Elizabeth and Bernt chose to build a life together in the sun-drenched city of La Quinta, Calif., which is just a short drive away from Palm Springs, Calif. Elizabeth filed for divorce in April 2017, after learning about Bernt's infidelity.
The divorce proceedings went on for a whopping three years, and, as Elizabeth claimed in a previous interview, they cost her "an arm and a leg." The divorce was finalized in July 2020.
Bernt served as the CEO of American Seafoods Group for an impressive 21 years.
He was a deckhand on a fishing boat when he and his parents first came to the U.S., as per Seattle Business Magazine, after which he was promoted to the role of a captain.
Later on, he became the part-owner of a trawler. He joined American Seafoods Group as a minority partner in 1990.
Article continues below advertisement
According to the outlet, Bernt is a music-lover who also had a brief stint in a band named Host back when he was based in Norway — and he even recorded a few albums with them.
While certain details about Bernt's career path as a musician and CEO are widely publicized, the same can hardly be said about his love life — which is shrouded in mystery.
Article continues below advertisement
So, who is Bernt's baby mama?
There's little information available on Bernt's dating history. It's unknown whom he was in relationships with before meeting Elizabeth.
What's more, there are some discrepancies concerning Bernt and Elizabeth's wedding date, with some outlets claiming that they were married for five years and others stating that they got married in 2000. According to an Instagram Story Elizabeth shared on her divorce date, she had been with Bernt for 20 years.
Bernt has not spoken much about the woman he is currently with, but there is some information on Bernt's Facebook which may indicate that he is with a woman by the name of Michelle Fox. In a July 2019 post on Facebook, Bernt wrote, "Proud of my girlfriend @michellefox2 for executive producing the first ever Montreux Legends Club ... huge success with host Mark Goodman of SiriusXM radio Nigel Olsson and Ray Cooper of Elton John's Band and Will Calhoun of Living Colour."
Article continues below advertisement
Michelle, for her part, has private Instagram, but it appears that her Facebook is public as well. She has shared multiple pictures of the two together. For Bernt's birthday in June 2020, she wrote a post referring to him as her "best friend, one true love and the person that makes my heart light up every single day."
Article continues below advertisement
Michelle is a mom of two and is currently the Senior Vice President of Business Development at SentryHealth. And while it does appear that Michelle and Bernt are currently together, it is difficult to tell how long they have been together or if Michelle is indeed the mother of his child.
Catch new episodes of The Real Housewives of Orange County every Wednesday at 9 p.m. ET on Bravo.