10 Anime Foods That Will Bring Out Your Inner Chef
If there's one thing that anime make look good, it's food. Here are the 10 best anime foods that you can make yourself really easily.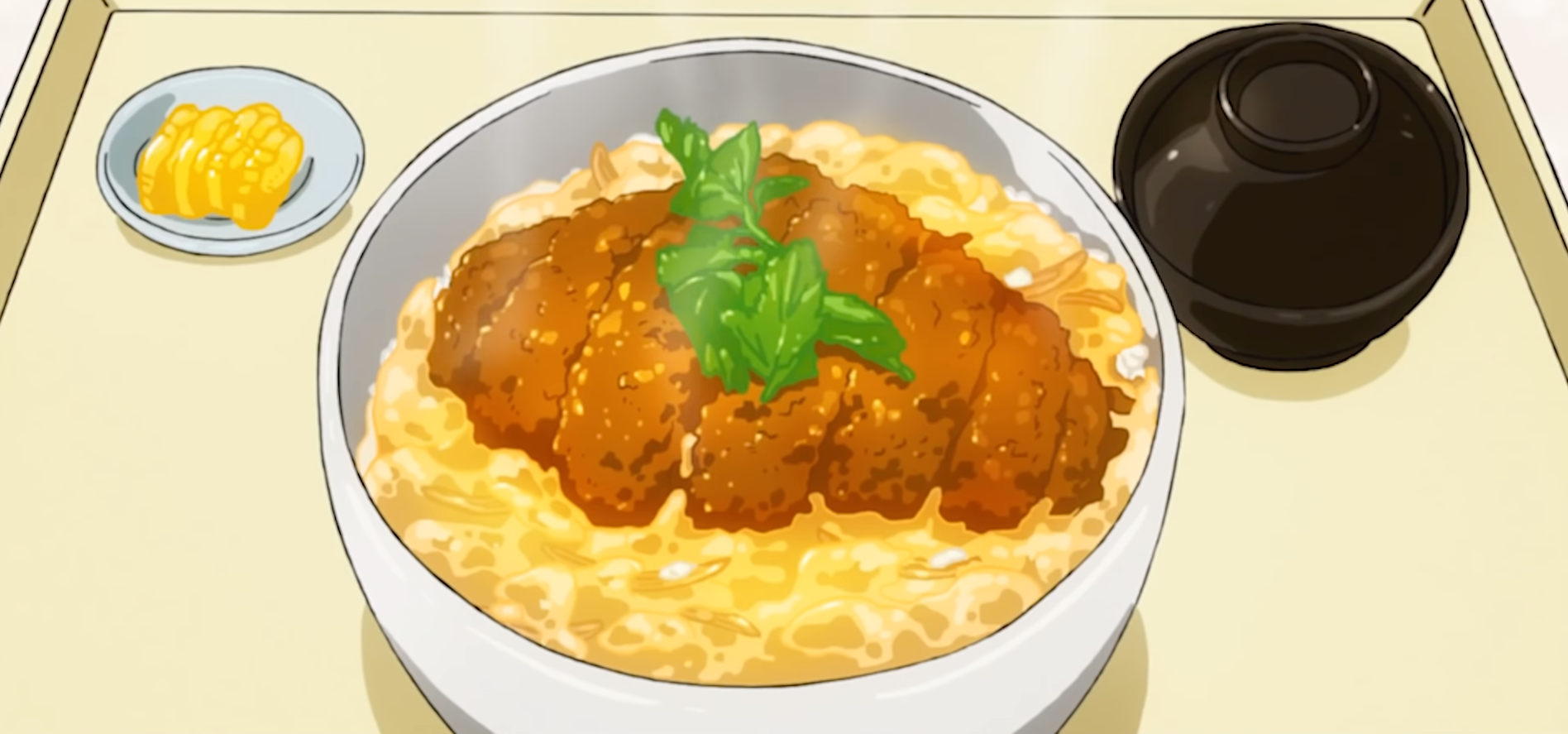 When it comes to food, people probably think of things like the Food Network when it comes to seeing their favorite dishes be made. And while that's a good idea, anime is also known for its depictions of culinary delights. In this particular art form, dishes always seem to look as appetizing as possible. Here are the best anime foods to help inspire your next Thanksgiving dish or the next time you decide to cook at home.
Here are the 10 best anime foods:
Article continues below advertisement
1. Chou Farci — 'Food Wars'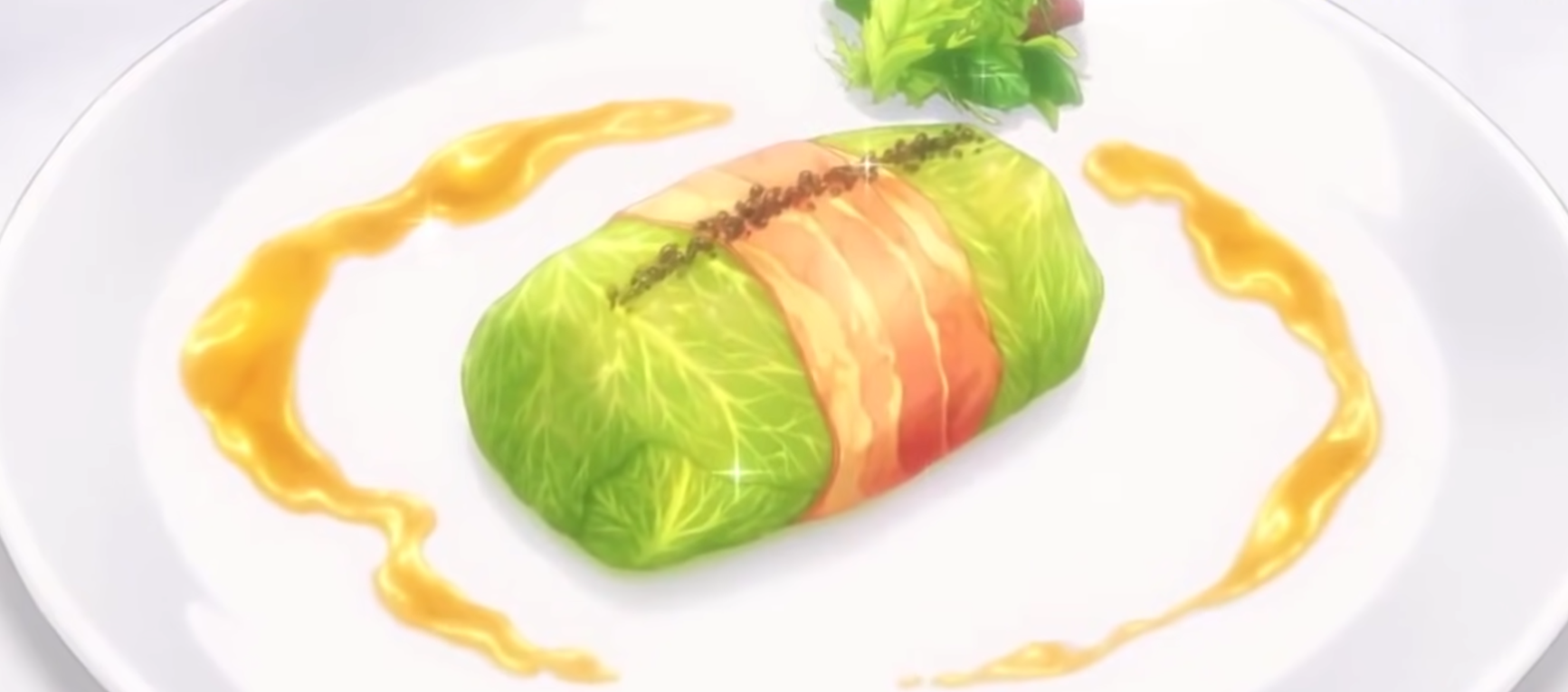 This dish has never made cabbage look so good. It's basically cooked cabbage leaves filled with meat as well as other ingredients. Use this to make a brand-new meal or to repurpose some leftovers from the night before.
2. Chocolate Curry Buns — 'Black Butler'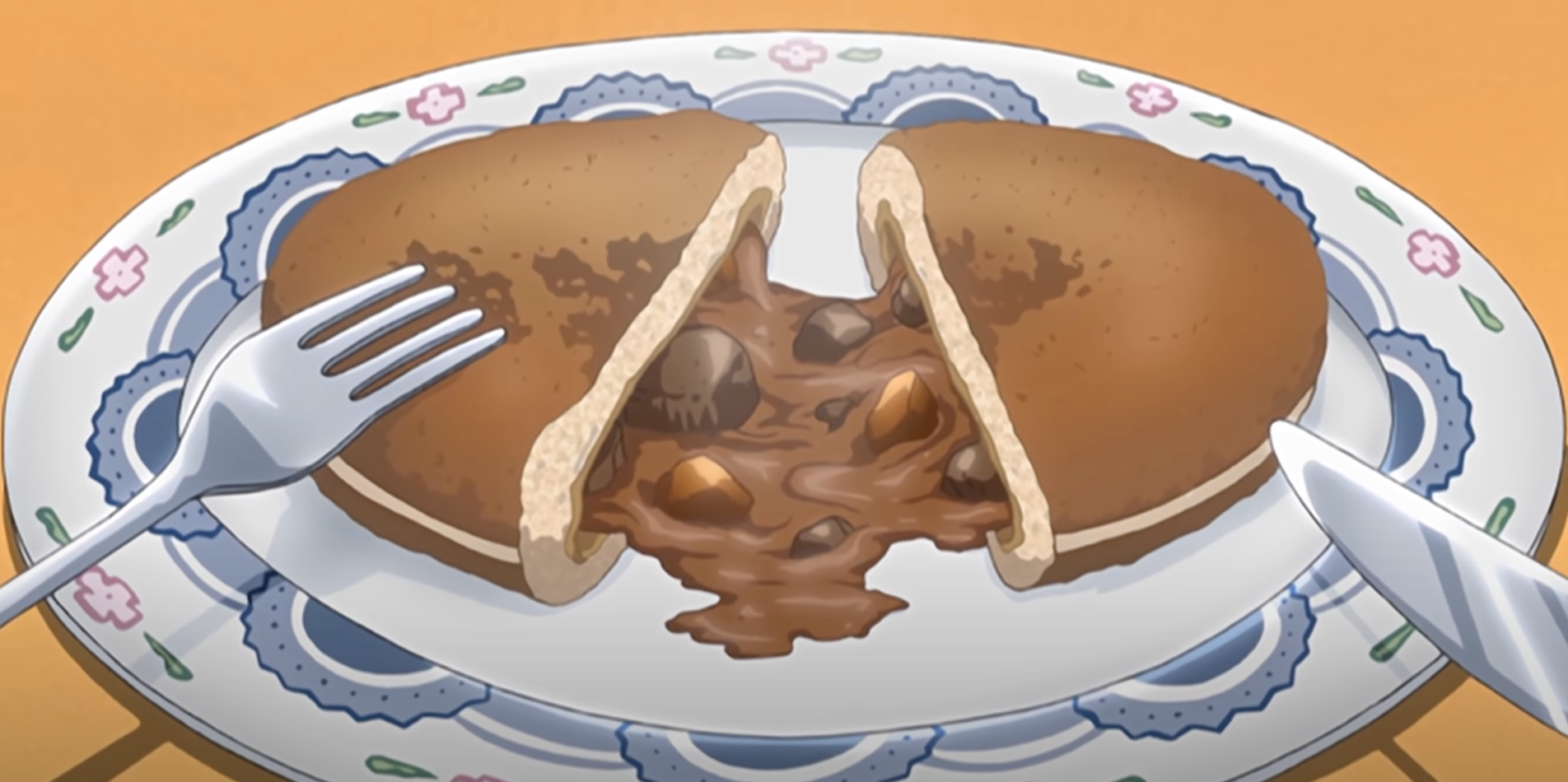 Although chocolate and curry may not seem like they would taste good together, the two flavors can really come together to create something unique in the end. Besides, not all curry needs to be hot or spicy. Japanese curry typically is sweeter than its Indian counterpart.
Article continues below advertisement
3. Katsudon — 'My Hero Academia'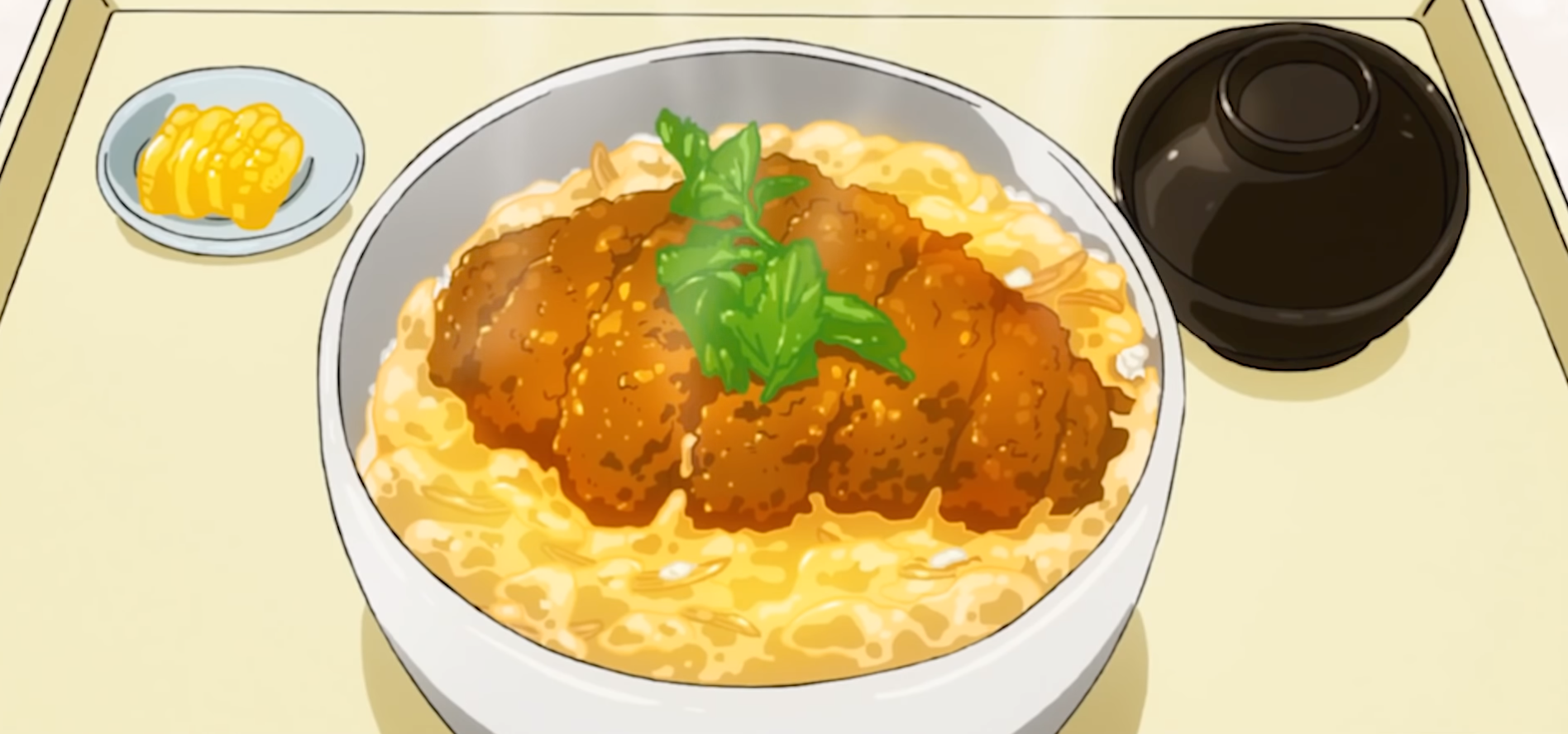 Katsudon, or a pork cutlet bowl, is a tasty layering of a breaded and fried pork cutlet with an egg over rice. The simple dish is really easy to make and you can always add ingredients and spices to truly make it your own. Plus, it's Deku's favorite dish, making it the best addition to any Izuku Midoriya cosplay.
Article continues below advertisement
4. Pork Roast — 'Food Wars'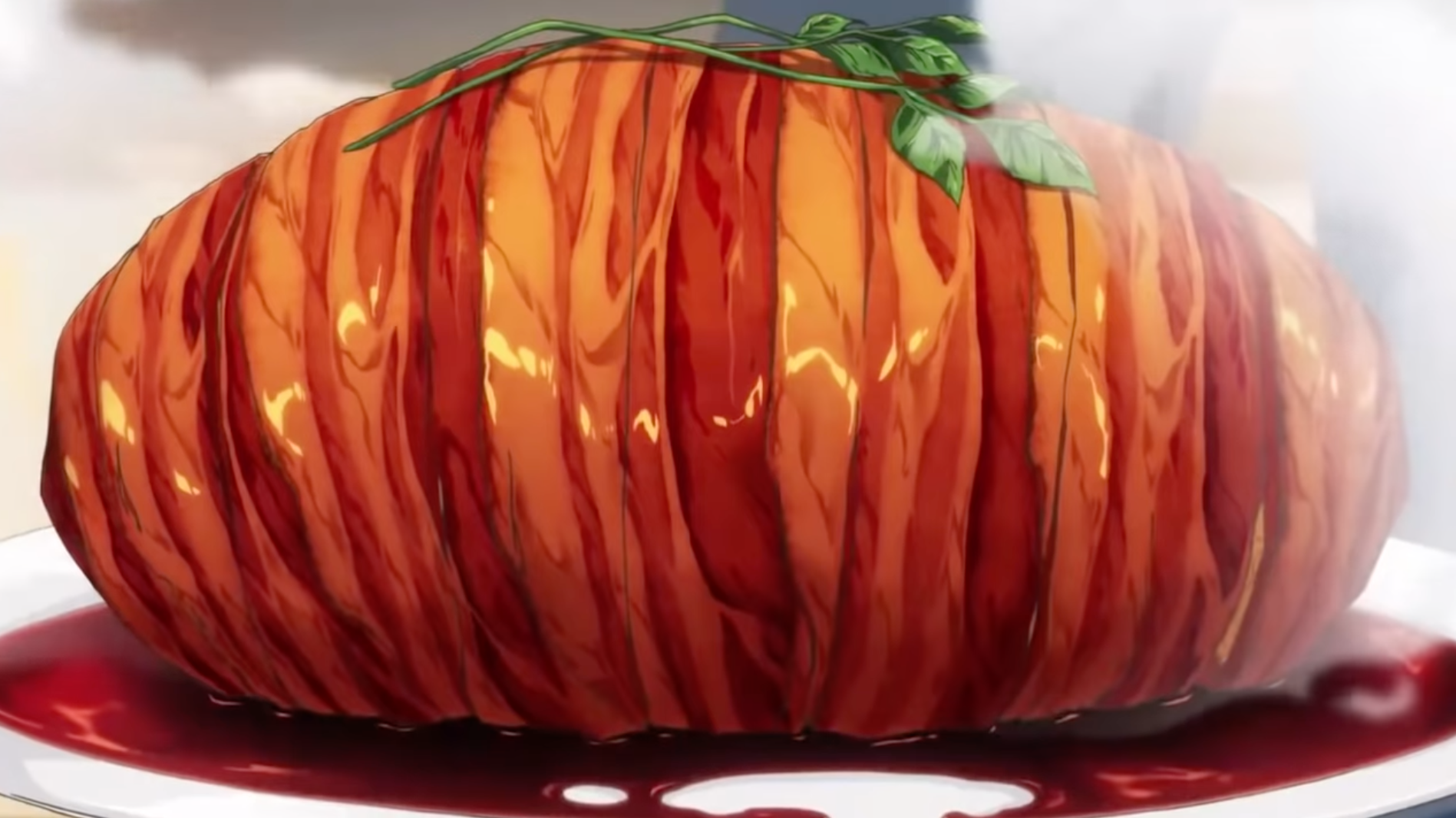 Technically this isn't a pork roast, but it sure looks like one. Food Wars' main character Sōma Yukihira had to make one pretty quickly and ended up wrapping a potato in some bacon. But don't let that stop you from making a roast worthy of being the main course in your holiday meal. Besides, if he can make this fake one look so good, imagine how good the real one would be.
Article continues below advertisement
5. Takoyaki — 'Kill la Kill'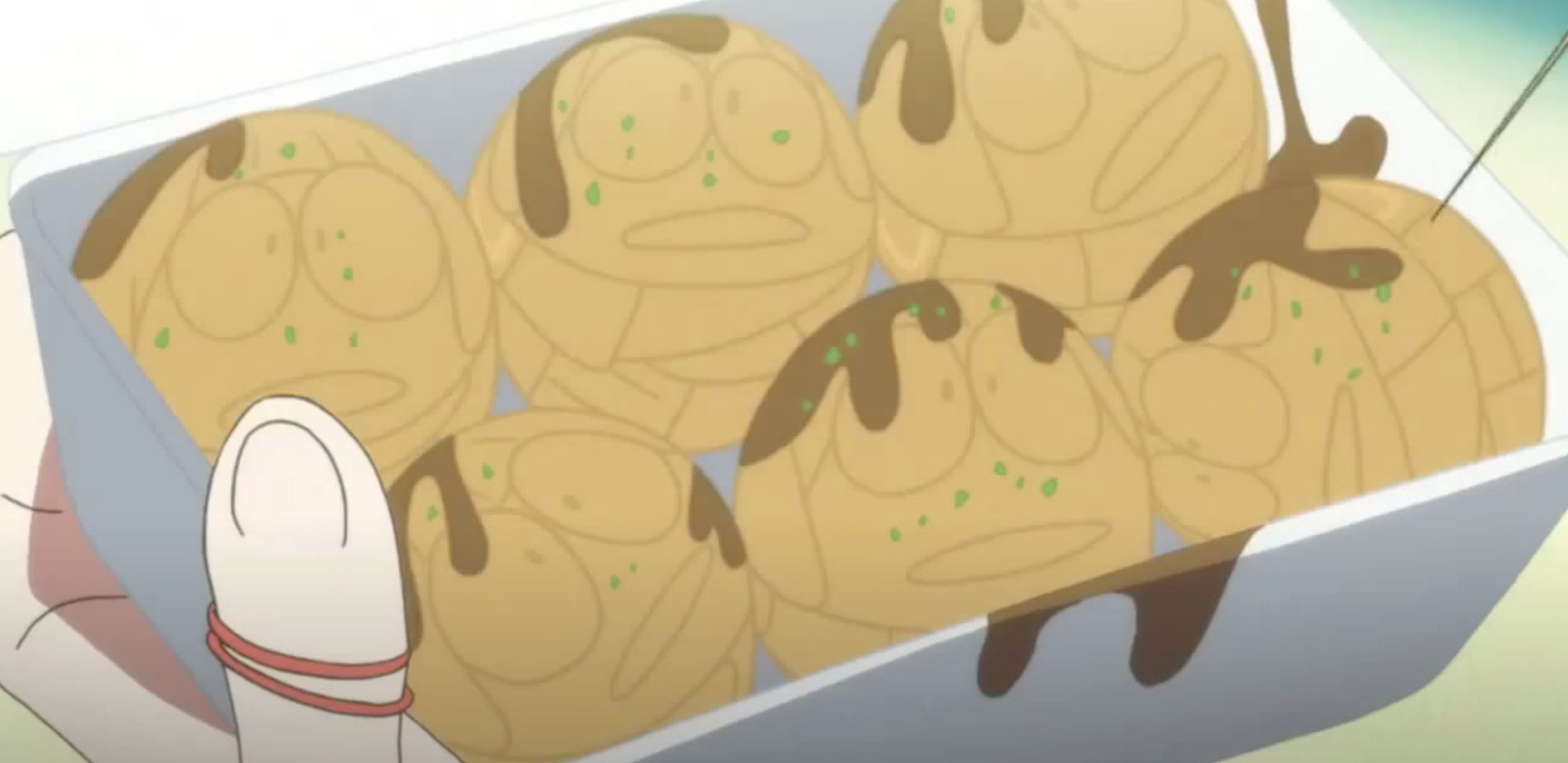 Takoyaki is a seafood dish made with octopus. Think calamari except made into cute little balls. Plus you can add all kinds of toppings to play around with the flavors. But this dish is more than just octopus. There can be tempura, ginger, peppers, and more that make it that much more dynamic. And put little faces on them if you like.
Article continues below advertisement
6. Yuk Ohaw —'Golden Kamuy'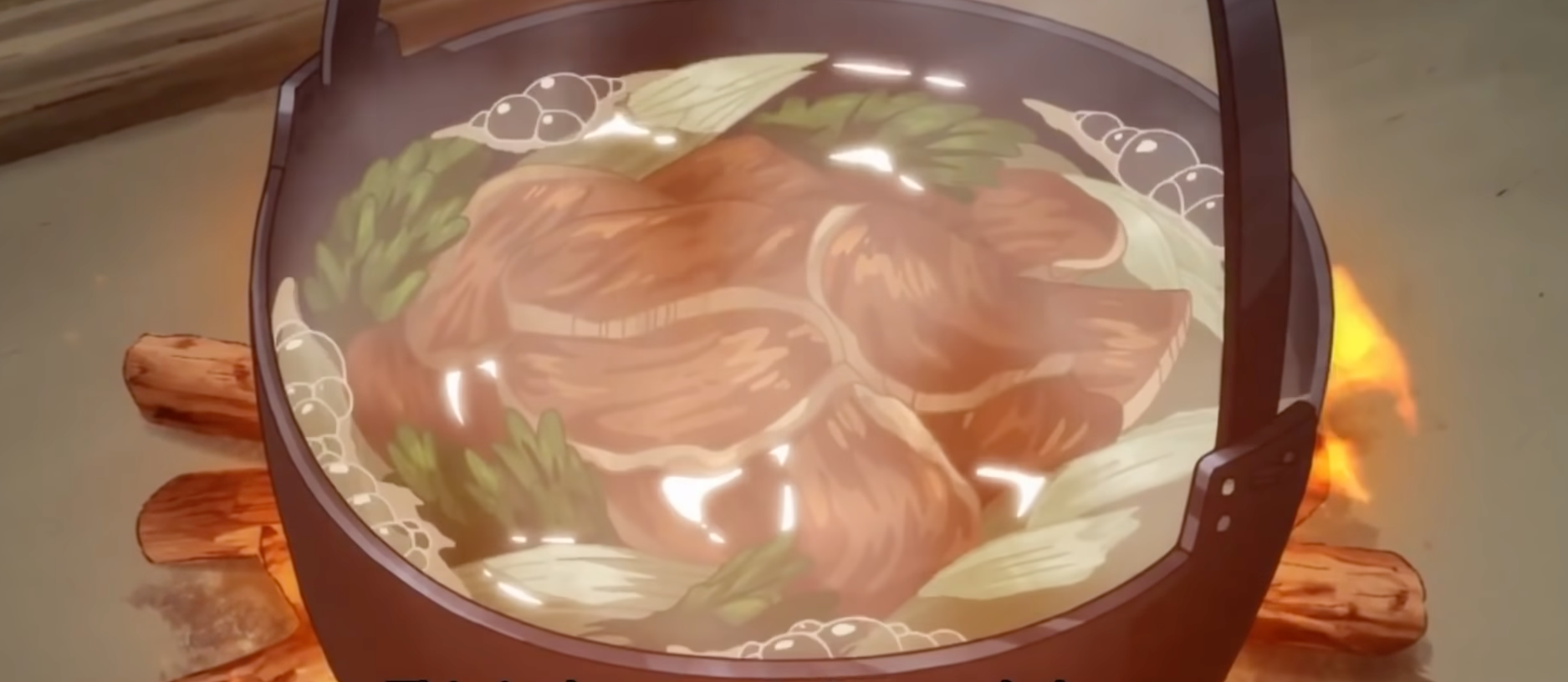 This is a deer meat stew but don't let that stop you from being creative. Whether you own want to substitute a different kind of meat or you'd prefer a meatless or tofu-based spin on things, the warm broth that would be made with the combination of ingredients makes this delicious no matter how you choose to eat it.
Article continues below advertisement
7. Omurice — 'Ao No Exorcist'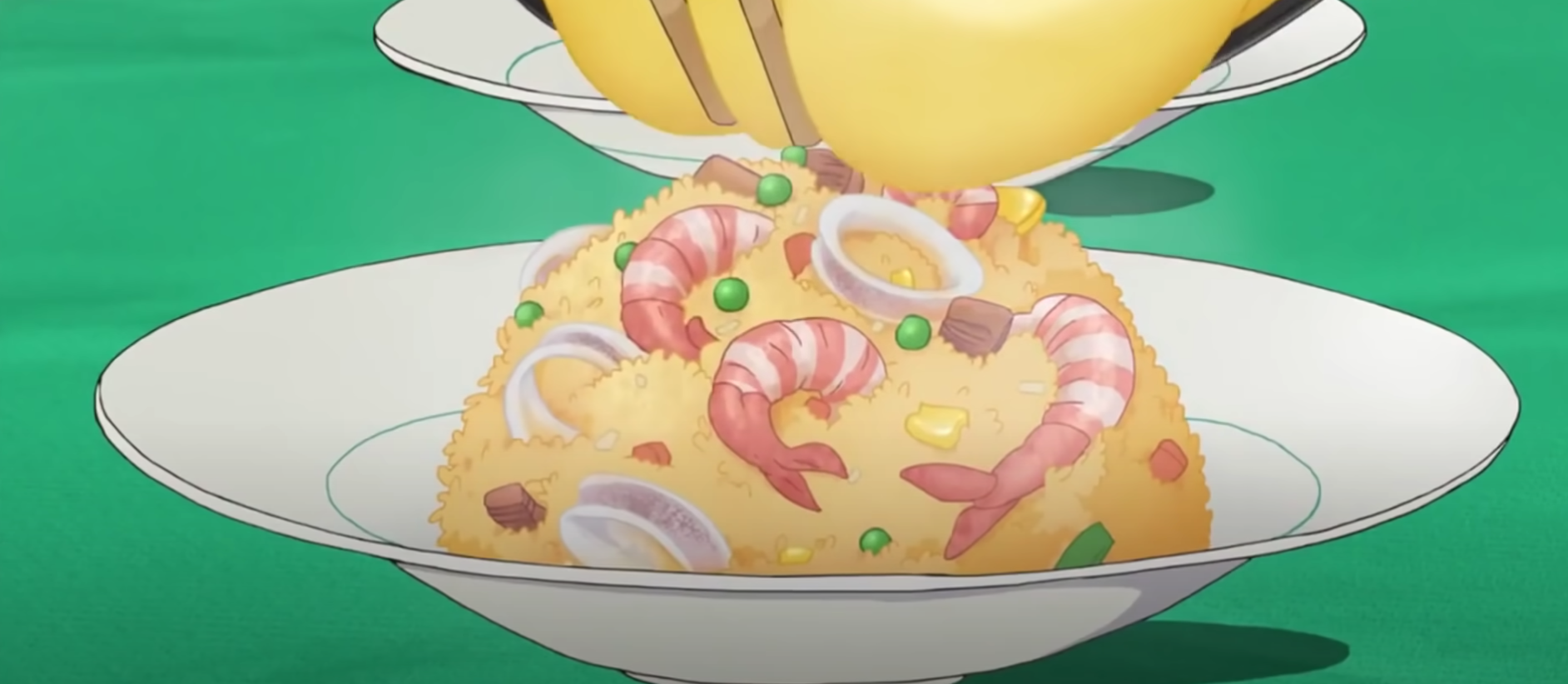 This dish, called omurice, is a mix between an American omelet and Japanese fried rice. Because of this fusion, it makes sense to eat at any time of the day. Plus, rice and eggs pretty much work in every dish.
Article continues below advertisement
8. Toshikoshi Soba — 'Emiya-san Chi no Kyou no Gohan'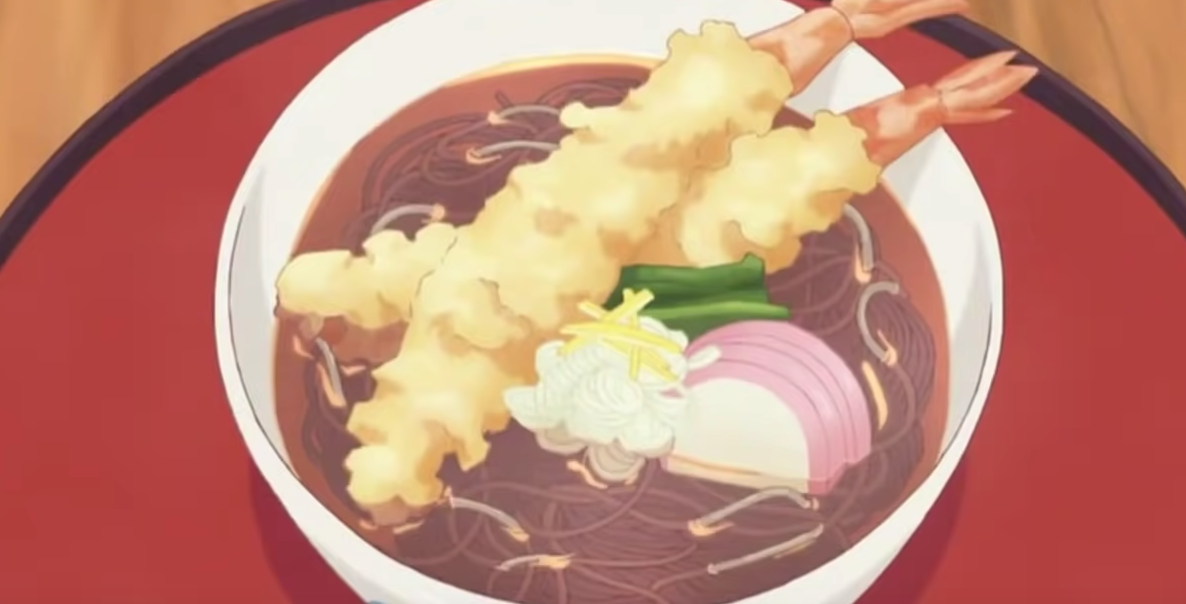 Traditionally, toshikoshi soba or New Year's soba is served on New Year's Eve in Japan. People will reflect on the previous year and look forward to what's to come over a hot bowl of noodles. With the new year comes around, it might be a good idea to do the same with a food of your choice.
Article continues below advertisement
9. Bento — 'Sailor Moon' or literally any other anime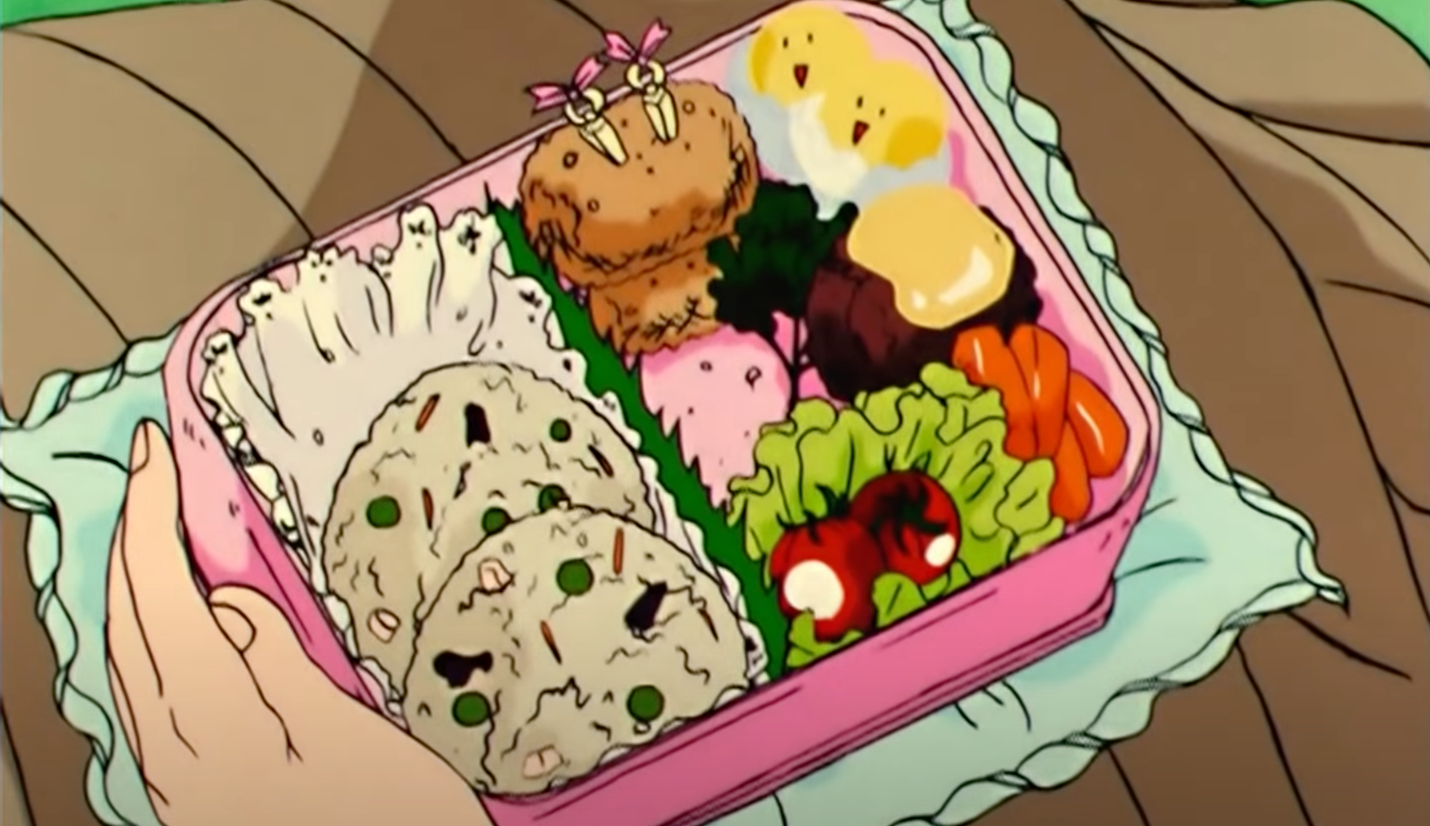 Bentos are pretty popular in anime in general, but think about all the different kinds of food you can bring with you on the go! Leftovers from holiday dinners or your favorite foods all have a place here. Plus, Makoto always had the best-looking food with her.
Article continues below advertisement
10. Crepe — 'Miss Kobayashi's Dragon Maid'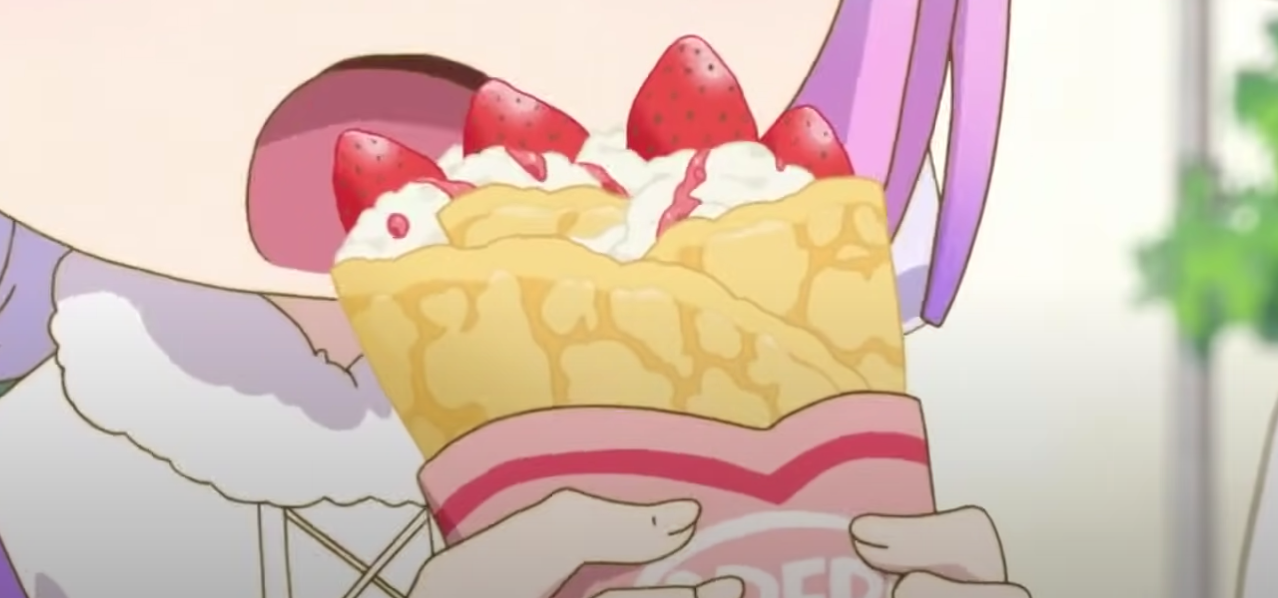 If you're looking for a sweet yet refreshing dessert, you're going to love crepes. These are pretty popular in Japan and it makes sense. They're pretty much like tacos; you can kind of put anything in them to create something new every time. Drip them with chocolate, add fresh fruit, literally whatever you want.