If You Scale Your Arcane Attribute, Try These Weapons in 'Elden Ring'
Arcane is one of the more overlooked attributes in 'Elden Ring' — but there are some weapons that are best used with a high arcane.
One thing that draws players to FromSoftware's Elden Ring is the insane amount of customization options for your playable character. Not only can you alter the facial structure of your character entirely, but you can customize their skills and abilities as you continue through the game using the various attributes you can increase.
There are also different weapons that are best for different builds — but what are the best weapons if you build your arcane attribute?
Article continues below advertisement
What is arcane?
There are a variety of attributes that you can increase and adjust as you continue to build your character in Elden Ring. While strength and dexterity are crucial for those who prefer combat-heavy builds, intelligence and faith are traditionally for those who prefer to use magic. But what is arcane for?
This attribute directly affects your character's discovery, which means the higher your arcane the more likely you are to find useful items when you take down enemies.
Article continues below advertisement
But this attribute isn't just about helping you find useful items along your journey. Your arcane stat can also protect you from critical damage. The higher your arcane, the higher your Holy Defense (protecting you against Holy Resistance), and the higher your resistance to Death Blight.
Ultimately, arcane will help keep you alive longer when playing and prevent you from being brought down by a particularly powerful enemy's blow.
Believe it or not, there are a variety of weapons that are best used when scaled appropriately with the arcane attribute. Instead of just building up your strength or your faith, consider also building your arcane so you can wield some of these incredibly powerful weapons.
As your arcane attribute increases, the chances of you inflicting Blood Loss on an enemy greatly increases — dealing damage even after the hit has made its initial impact.
Article continues below advertisement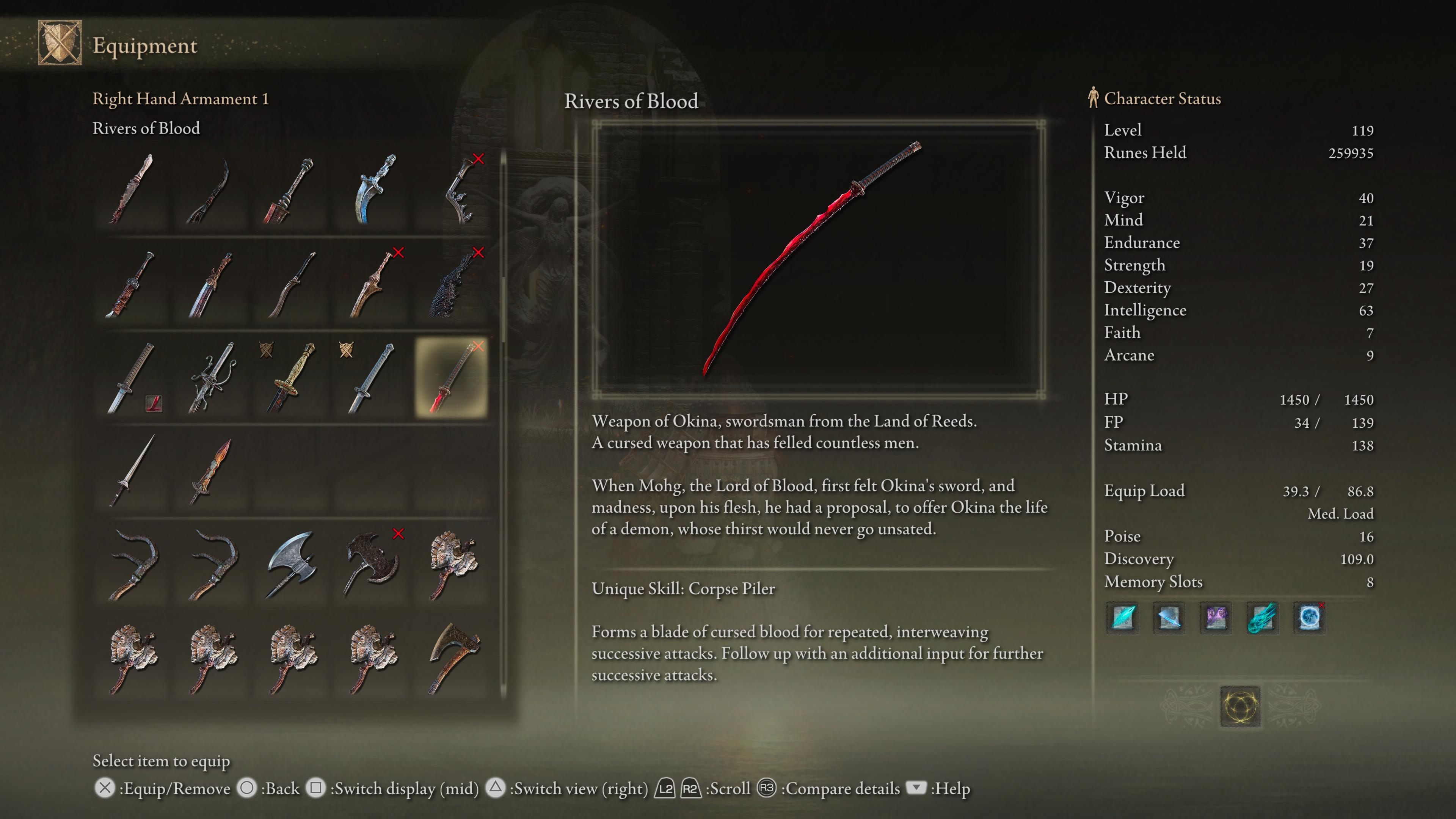 What are the best arcane weapons in 'Elden Ring'?
One of the best weapons to equip your character with if you invest in your arcane attribute is the Serpent Bow. While there aren't many bows in the game worth investing in, the Serpent Bow comes with the Mighty Shot special ability, which can deal even more damage with each arrow you fire. This also increases the status of your arrows — and if you pair it right, you can deal more than one effect to your enemy, taking them down with only a few arrows and a little bit of patience.
Article continues below advertisement
Morgott's Cursed Sword and Mohgwyn's Sacred Spear are also great weapons to have if you want to build up your arcane attribute. Both of these weapons have insane Blood Loss buildup with them, and the more you upgrade them, the more powerful each swing will be.
Lastly, the Rivers of Blood katana is one of the best swords to pull out if your arcane attribute is stacked. Coupled with dexterity, it deals massive Blood Loss damage and has the Corpse Piler special ability, which allows you to deal six blows in quick succession. Truly, if you're a melee-focused player, this is one sword you should try to get your hands on.