To Build a Powerful Mage in 'Elden Ring,' You'll Need the Best Staff in the Game
There are a variety of staffs available to cast spells with in 'Elden Ring.' Here are some of the best and how to understand your staff's stats.
Video game developer FromSoftware is well-known for the complete freedom it gives players to customize their characters. In Elden Ring, you can change quite literally every aspect of your character's face and physical appearance, and depending on what kind of fighter you want to build, you can respec your character to give yourself whatever kind of attributes you'd like — regardless of your starting class.
Article continues below advertisement
If you decide to build a mage character, or at least one who goes heavy on the sorceries, you'll want a good staff to cast your spells with. Here's a breakdown of the best staffs available in the game.
Understanding your staff's stats in 'Elden Ring.'
Before we dive into which staff is the best for you to use, it's important to understand what stats make up a good weapon for you to use.
For starters, your Intelligence and Faith stats both hit a cap at 80; while you can technically advance them further, there's no benefit to doing so, as the runes you'll spend to advance those skills would be better put to use in other areas of your character's build. Intelligence is the main stat used for spellcasting, though your Faith shouldn't be ignored.
Article continues below advertisement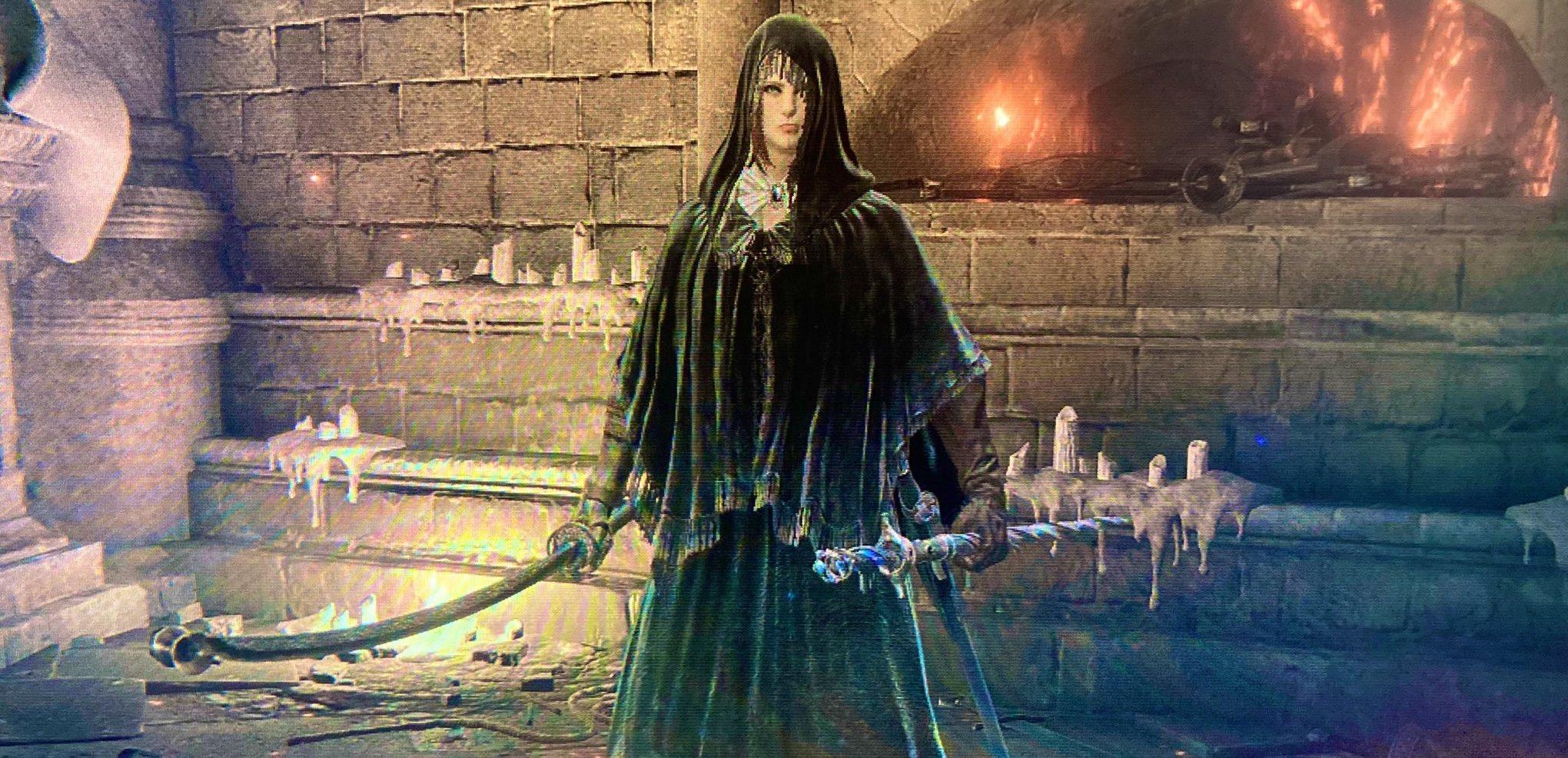 Second, the main stat that matters when you equip a staff is its "Sorcery Scaling" — the higher this number, the more damage your staff is going to do (and the better it'll be in battle).
Of course, each of these staffs also come with caveats. There are certain staffs that will cast faster at the cost of more FP, while others require your Faith to be about as leveled up as your Intelligence. Pay attention to the trade-offs of each staff before you commit to one.
Article continues below advertisement
There are also some staffs that will claim to boost certain sorceries. While these may seem appealing, they're actually not necessarily the best out there. These staffs may be great short-term solutions, but ultimately you're better off grinding to continue to build your character's Intelligence and Faith and later investing in a better all-round staff.

Article continues below advertisement
Based on what we know, these staffs would top any 'Elden Ring' staff tier list.
For starters, the Meteorite Glintstone Staff is one of the best there is in the game. With a Sorcery Scaling of 272 once you hit 80 Intelligence, it's one of the most powerful all-around staffs available to you — and you can even locate it early on in the game.
To find it, go to the Swamp of Aeonia and explore the Street of Sages Ruins. There will be a dead body in one of the dilapidated buildings for you to pillage, and there you'll find the Meteorite Staff.

Article continues below advertisement
Next is the Carian Regal Scepter. Initially, this staff may not seem like much, as without any upgrades, it only reaches a maximum of 191 Sorcery Scaling with 80 Intelligence. That being said, if you upgrade the staff +10 using Somber Smithing Stones, you'll have a Sorcery Scaling of 373, packing a massive punch with each spell you cast.

Lastly, the most powerful staff in the game is the Prince of Death's Staff, which you can find on the body of the Prince himself. To locate this staff, travel to the Site of Grace at the Nameless Eternal City and travel up the roots in the Deep Roots Depths to find the Prince of Death's corpse (and the staff).
This staff requires you to have both high Intelligence and Faith to use (within 5 points of each other), but if you're looking for the staff that will deal the most damage, this is the one.