Of the 10 Classes to Choose From in 'Elden Ring,' This One Will Be the Hardest
FromSoftware's newest game, 'Elden Ring,' features 10 different classes to choose from. What is be the hardest 'Elden Ring' class?

After years of waiting, the elaborate fantasy action RPG Elden Ring has finally hit PC and consoles. The title, directed by Hidetaka Miyazaki in collaboration with George R.R. Martin, has promised to have much of the appeal of its predecessors from developer FromSoftware, who has brought us titles like Dark Souls, Bloodborne, and Sekiro: Shadows Die Twice.
Article continues below advertisement
Like the other games from this developer, Elden Ring concentrates primarily on open-world exploration instead of linear storytelling — and the character class a player chooses will have an impact on their first few hours of gameplay (though you can respec later on).
Here's a breakdown of the different classes in Elden Ring, and which one will result in the most difficult experience.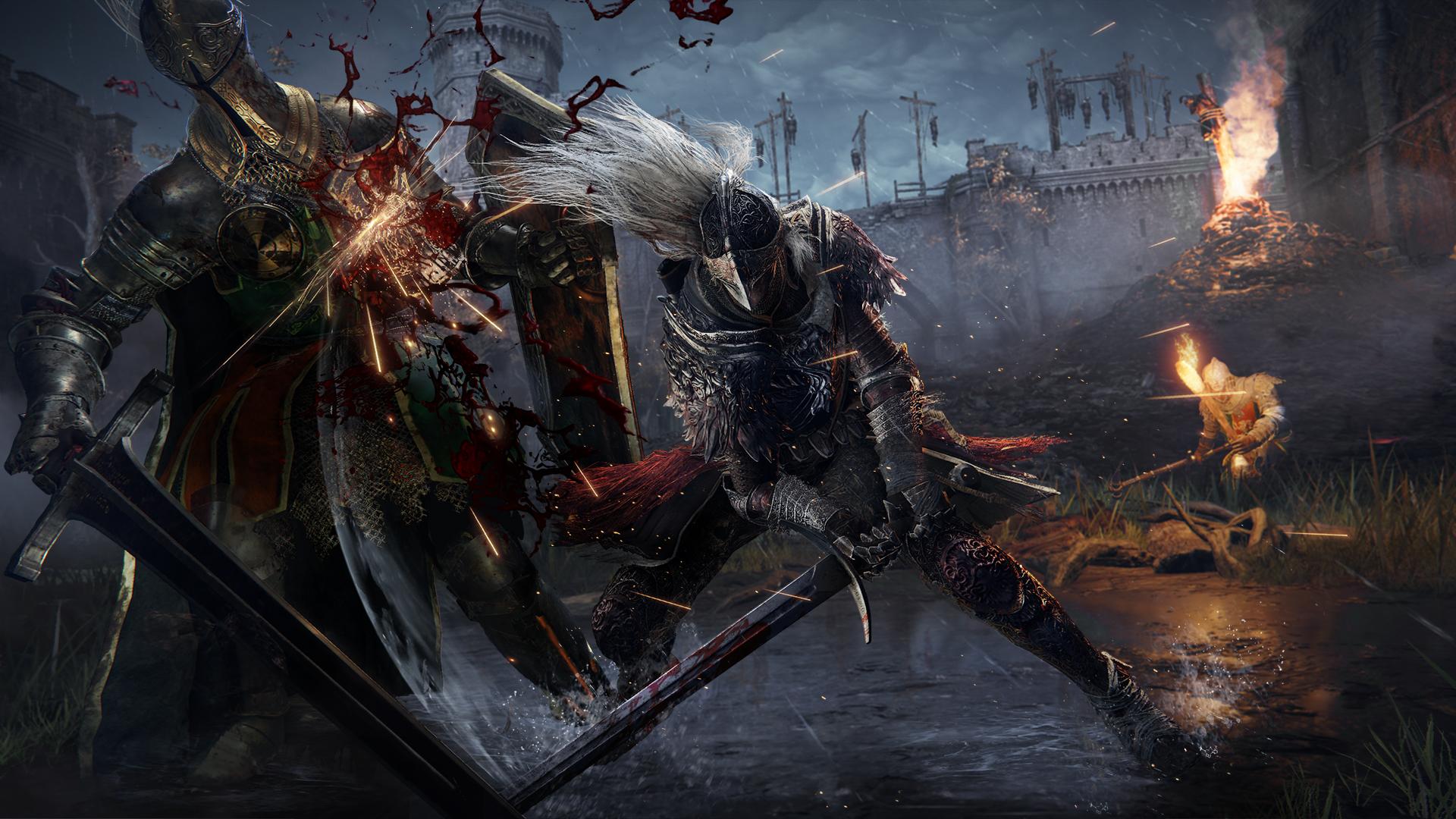 Article continues below advertisement
There are 10 different classes to pick from in 'Elden Ring.'
Elden Ring has 10 different class options for players to pick from, each with its own advantages and disadvantages (depending on your preferred playstyle).
Those who choose the Prophet class rely heavily on spells and incantations to protect themselves in battle throughout the game, though they aren't able to wield heavy armor or weapons. This is the option for those who don't like to charge directly into battle but who are best at attacking from a distance.
Alternatively, those who rely on dodging attacks and dealing quick, heavy damage want to employ the Warrior class. Due to mobility constrictions, you won't be able to don thick armor at this class, though you'll have the highest dexterity and can quickly eliminate foes with the two scimitars you're given at the start of the game.
Article continues below advertisement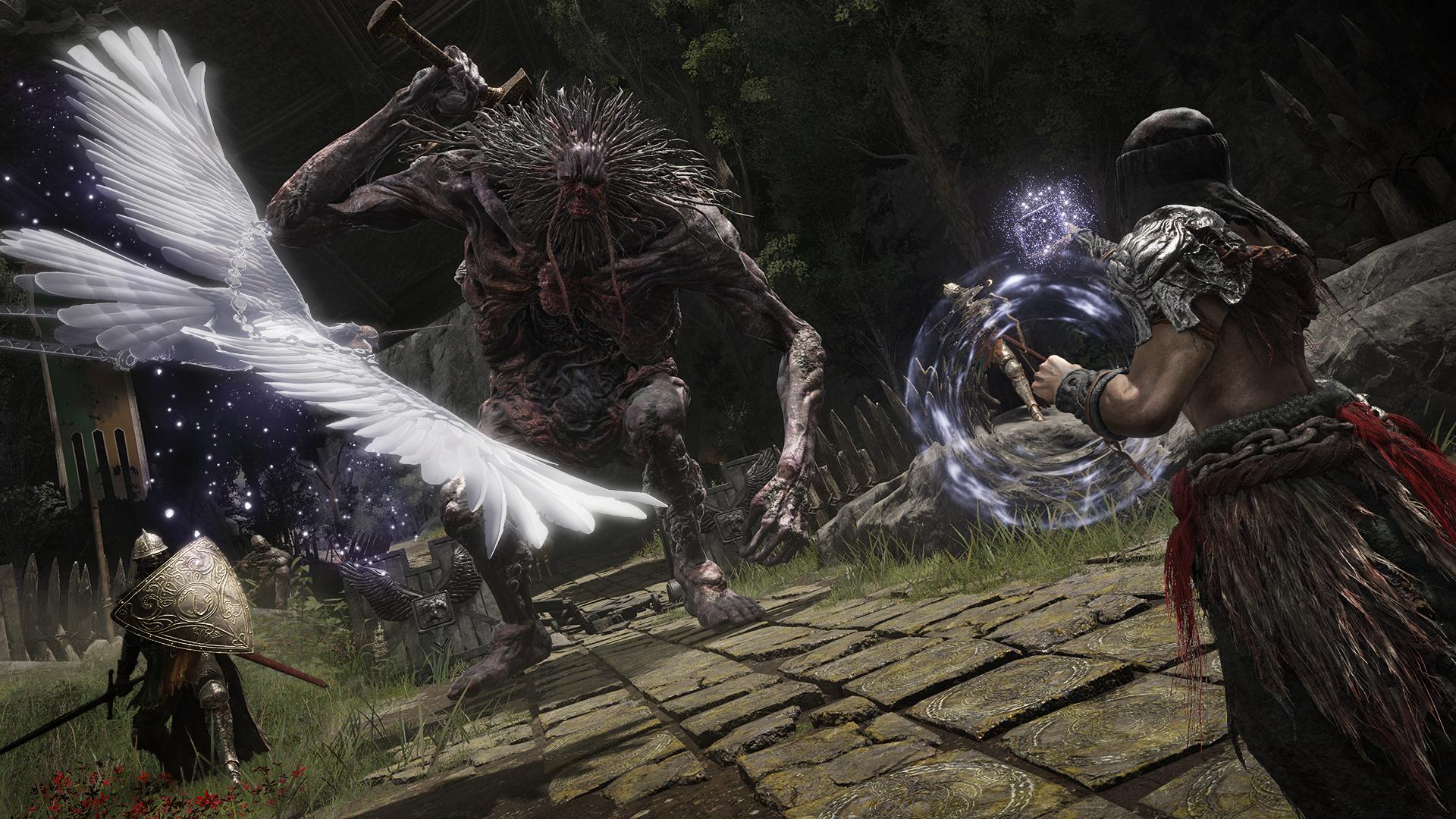 The Vagabond is great for those new to FromSoftware games, as it has the highest vigor which allows players to take decent damage while adjusting to the combat style, though it's not great for those who want to use spells.
The Samurai is a great combat option, giving you the ability to make enemies bleed with its starting weapon.
The Astrologer is perfect for those who prefer to maintain their distance from enemies when they attack, giving them high focus points (FP) to cast spells.
Article continues below advertisement
The Confessor has a good combination of combat and stealth to it and also starts you off with decent resistance to attacks and enough FP for Incantations. It's a good middle ground for those uncertain as to what they want from their character.
The Prisoner is great for those who aren't new to FromSoftware games, as they can be a bit difficult to navigate, though they have high dexterity and intelligence.
Article continues below advertisement
The Prophet is also good for those looking to cast spells, but its high arcane stat means it'll find more items as you defeat enemies, which is helpful when crafting.
The Hero starting class won't offer you great defense, as you start with little armor, though it has high strength and vigor making it a great option for those who are great at dodging.
Article continues below advertisement
What do the stats mean in 'Elden Ring'?
If this still hasn't helped you pick a starting class in Elden Ring, here's a breakdown of what each of the stats mean so you can choose for yourself:
Vigor rules your HP, which allows you to take more damage. The higher the Vigor, the tougher you start.
Mind influences how much FP (or magic stamina) you have. Those classes that rely on incantations and spells will start with high mind stats.
Endurance is related to stamina and will also determine just how much equipment you can carry.
Strength is your ability to wield weapons. Some weapons will need you to have higher strength to use them successfully.
Dexterity is your ability to use quicker but less damaging weapons like daggers. Plus, the higher your dexterity, the less damage you'll take when falling and the more stable you'll be when riding your horse.
Intelligence governs your glintstone sorceries and allows you to take more magic damage, which is helpful against certain enemies.
Article continues below advertisement
Faith is needed to cast incantations.
Lastly, Arcane will help you find more items while traversing the lands, and will also help your Holy Defense, Vitality, and some spellcasting.
What class is the most difficult in 'Elden Ring'?
If you're one of those players who continuously selects the hardest mode possible in a game (which, if you played Sekiro, you probably are), then you'll likely dive into this title ready for a challenge.
In an interview with PlayStation's blog, Hidetaka revealed that the hardest difficulty will be the Wretch class — which starts with nothing.
"I would recommend against choosing the naked one," he joked on the blog. "As before, it's probably the most difficult starting class!"
Other FromSoftware games feature similar class options, giving players no armor or weapons to begin with, making them start from scratch and build the characters themselves.
Elden Ring is available on Xbox and PlayStation consoles, as well as PC.