Looking for an Edge in 'Elden Ring'? Here's Where to Find One of the Strongest Swords
Want to know what the best sword in 'Elden Ring' is? The game features a variety of different weapons, each with different effects and advantages.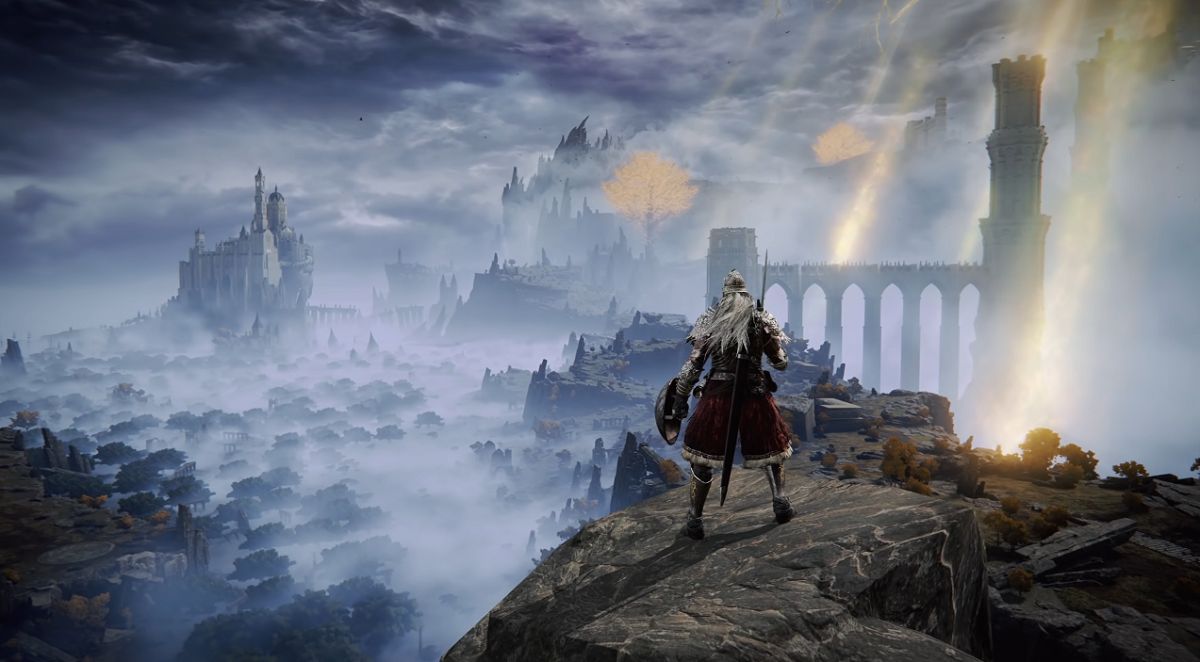 The world of Elden Ring is a dangerous one. Powerful enemies and horrible demigods await you to challenge them throughout the Lands Between, which means you'll want the best weapons you can find to take them all on. Elden Ring offers a variety of different weapons and even lets you wield multiple arms in your loadout so you can be prepared for anything. If you have a sword as part of your arsenal, you'll want to know which sword in the game is the strongest — and where to find it.
Article continues below advertisement
Elden Ring is a critically acclaimed action RPG from Souls series creator Hidetaka Miyazaki. Players assume control of a member of the Tarnished and are tasked with restoring the titular Elden Ring to its former glory after it was shattered. Faced with terrible foes littered throughout a vast land, the Tarnished must rise to the challenge in order to crown the new Elden Lord. A powerful set of weapons will be crucial along your journey, and there is a sword that will likely help.
Article continues below advertisement
What is the best sword you can wield in 'Elden Ring'?
Elden Ring allows players to wield a variety of weapons. Whether you want to hit enemies from afar with a crossbow, use a staff to generate magic abilities, or just give them a good melee combo with a blunt object, there's a wide variety of tools you can use to fill out your arsenal.
But a high-fantasy medieval experience wouldn't be complete without your choice of swords to wield. Elden Ring has plenty, ranging from two-handed greatswords to daggers to even katanas, just to name a few.
For our purposes, we're going to stick to the basics. Namely, we're going to break down the strongest straight sword that can be wielded with either one hand or both hands. When it comes to straight swords, there are few stronger than the Sword of Night and Flame.
This sword has great attack stats and even comes with its own Unique Skill called the Night-and-Flame Stance. By holding the sword level, you can use a normal attack to cast a sweeping flame attack to surrounding enemies.
Article continues below advertisement
This particular sword is located in Caria Manor, an area to the north of Liurnia of the Lakes. By traversing the rooftops and moving past enemies throughout the manor, you'll eventually find a ladder that leads down into a small room. Within that room is a chest that contains the coveted sword. Be sure your character is prepared with the stats necessary to wield it.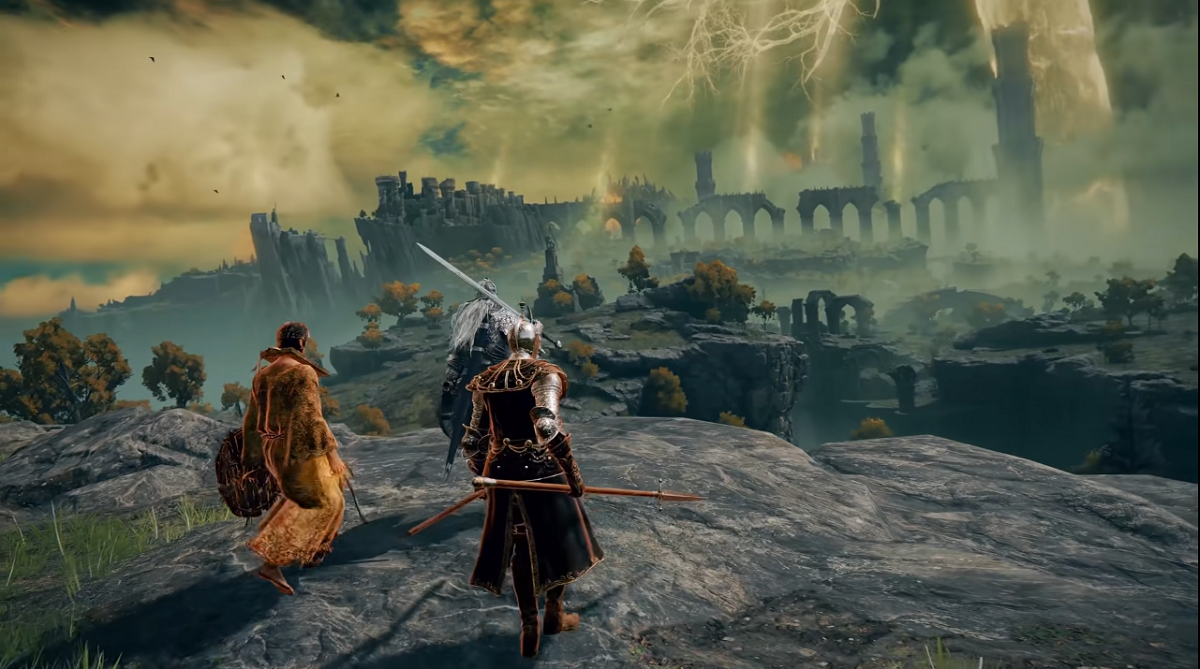 Article continues below advertisement
Elden Ring affords players plenty of freedom to play in a style that suits them. As such, there's no one correct way to play so long as you're fighting and progressing in a way that fits your own needs. The Sword of Night and Flame isn't a necessary item to complete your quest. But if you're looking for an edge in some of the tougher battles that Elden Ring has to offer, then the sword could certainly aid you in your quest.
The Sword of Night and Flame ranks high on the 'Elden Ring' sword tier list.
The Sword of Night and Flame is simply one of the many swords you can come across in Elden Ring. There are several different ones you can discover, each with varying degrees of usefulness.
Game Rant has generated its own tier list on the strongest swords in the game. Night and Flame receives first billing in the S-tier ranking, despite the nerf that the sword recently received in Patch 1.03. Other S-tier swords include the Sword of St. Trina with its sleeping capabilities.
Some of the worst swords in the game include the Ornamental Straight Sword, the Cane Sword, and the Weathered Straight Sword.
Elden Ring is available on PC, PlayStation 4 and 5, and Xbox One and Series X/S.