'Elden Ring' Might Look Familiar to Anyone Who's Ever Played a 'Souls' Game Before
Is 'Elden Ring' a 'Dark Souls' game? The director of the new game has made his mark with high gothic fantasy titles and open worlds.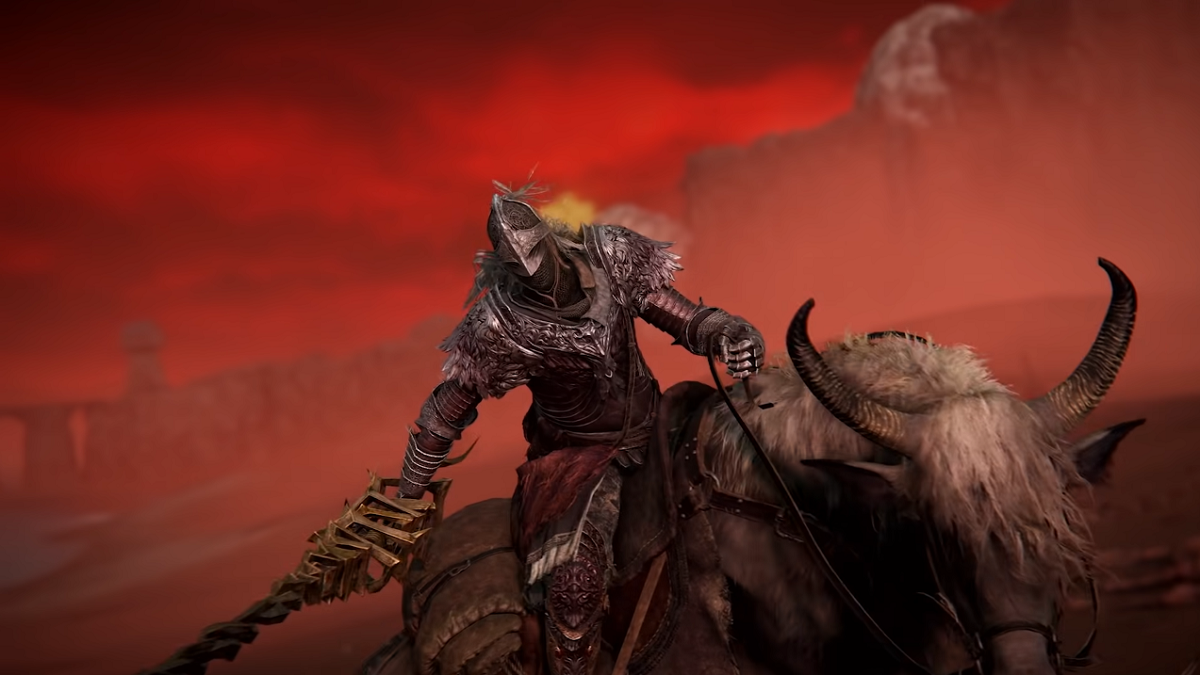 One of gaming's biggest releases of 2022 is just around the corner. Elden Ring is an enormous open world game set in a high fantasy world full of magic and horrifying monsters. This highly anticipated game features some brilliant creative minds at the helm, including decorated game director Hidetaka Miyazaki, who made his reputation on games like Dark Souls. Does that make the new Elden Ring part of the classic game franchise?
Article continues below advertisement
Elden Ring places players in the role of the Tarnished — beings who return to the vast world of the Lands Between after a period of exile. The Tarnished must traverse the land while encountering deadly enemies and powerful demigods on their quest to restore the titular Elden Ring after the artifact was shattered. The game features plenty of hallmarks from Hidetaka's previous works, but does that make Elden Ring a continuation of the Souls franchise?
Article continues below advertisement
Is 'Elden Ring' a 'Dark Souls' game?
Elden Ring is directed by Hidetaka Miyazaki, who penned the story alongside A Song of Ice and Fire author George R. R. Martin. Hidetaka has directed several games in the past, but he made his big break with the 2009 release of Demon's Souls on the PlayStation 3. This game established the beginnings of the Souls series and would be followed up with the multiplatform releases of Dark Souls in 2011, Dark Souls II in 2014, and Dark Souls III in 2016.
As an overarching franchise, both Demon's Souls and Dark Souls are known for their vast open worlds and dark medieval aesthetics. True to their names, the collection and usage of souls is an essential element. The worlds are usually set against a once-affluent kingdom that has fallen to ruin. Souls games also feature gameplay mechanics like the use of magic, weapon classes, and horrific boss enemies. Elden Ring features many characteristics of the Souls franchise. Does that make it a Souls game?
Article continues below advertisement
Not exactly. Elden Ring is its own intellectual property, according to its creator. In an interview with Weekly Famitsu (per Frontline JP), Hidetaka stated that the game and its narrative represent an evolution of the Dark Souls franchise. That basically confirms that Hidetaka wants this game to stand on its own, not beholden to the Souls series.
This wouldn't be the first time he would do this with his games. Other popular titles from Hidetaka like Bloodborne and Sekiro: Shadows Die Twice also share gameplay elements with the Souls franchise while existing as their own individual worlds. Hidetaka's usual game design has even spawned its own unofficial subgenre in gaming that some call "Soulsborne" games.
Article continues below advertisement
Do you need to play 'Dark Souls' before 'Elden Ring'?
If you have experience with other Souls games or titles like Bloodborne, chances are that you'll have a bit of an advantage in translating your skills to Elden Ring. But in terms of narrative and understanding the plot, Elden Ring thankfully stands on its own. There's no need to play through three enormous Souls games in order to dive into the Lands Between.
Elden Ring will be released on Feb. 25, 2022, on PlayStation consoles, Xbox consoles, and PC.