'Elden Ring' Takes Place in a Beautiful Yet Troubled Land With a War-Torn History
Where does 'Elden Ring' take place? The game has a huge map that's actually divided into six different areas. Here's how to travel through it.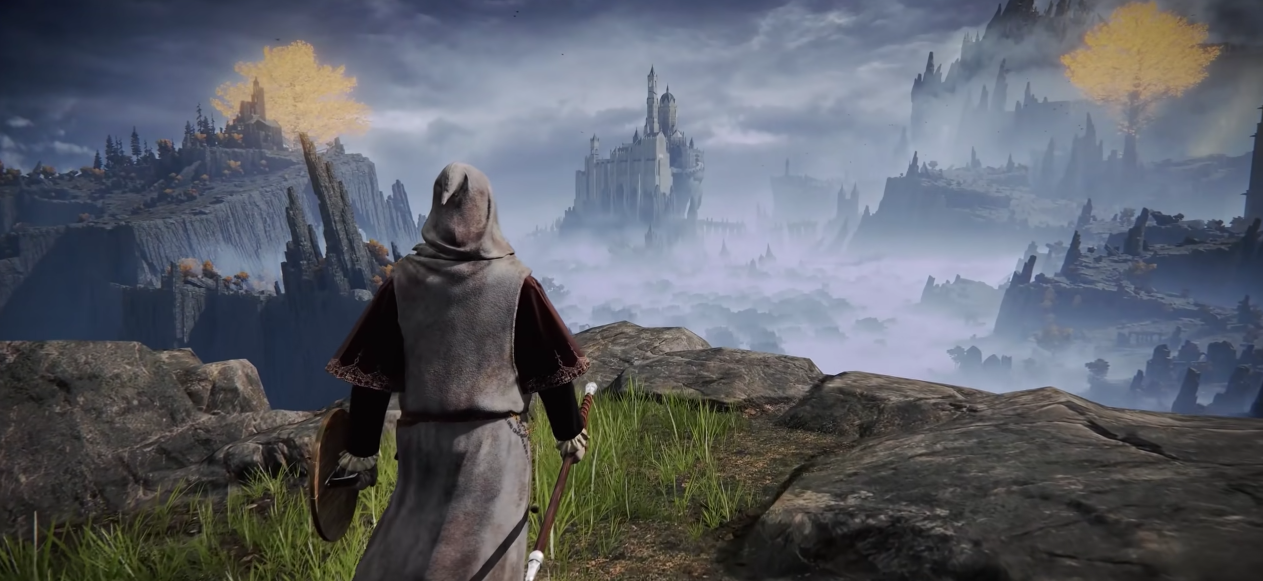 The world of Elden Ring is vast and beautiful. On the huge map, there's all kinds of open-world to explore and a stunning magical tree that is pretty much the reason for the game's existence, at least in part. Even though there are hours of gameplay, there's still a lot that remains unclear about how to play or different aspects of the storyline. One of those things is where everything takes place. Is it a mystical world or something else completely?
Article continues below advertisement
Where does 'Elden Ring' take place?
According to the game's official website, Elden Ring takes place in The Lands Between which is ruled by Queen Marika the Eternal. IGN says that the map for this game is the largest from video game developer FromSoftware to date, but the name itself has been around for a while. Game director Hidetaka Miyazaki said that legendary author George R.R. Martin was the one who not only named the region of land, but wrote its history and "deep mythos."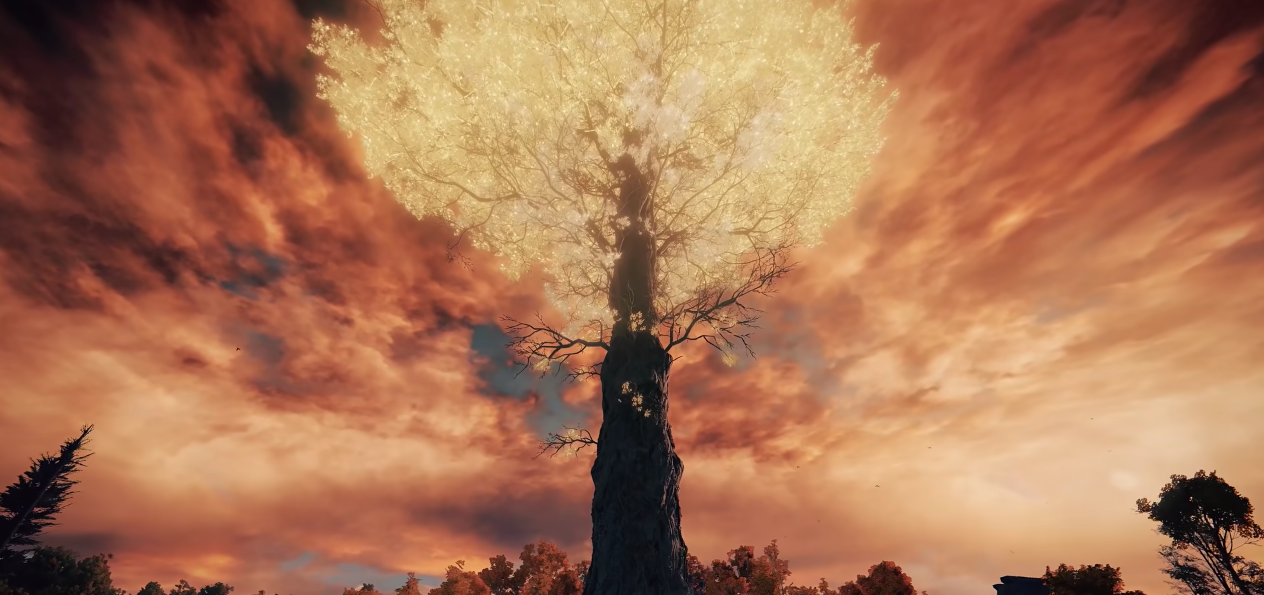 Article continues below advertisement
Overall, The Lands Between is made up of six different areas. Each of those is the domain of a major demigod character in Elden Ring. Although the areas are organized in a that would make fans think they should be completed in a different particular order, this isn't the case. Miyazaki said that "free level of progression and exploration" in the game so fans can feel free to explore however they like. Although not everything on the map is available from the start.
In addition, Miyazaki said that each one of the areas basically has its own minimap that connects one to the next and creates the overall Lands Between. Eventually in the game, there is essentially a "hub" that connects to each of these areas. This way, players can have an easier time going back and forth between each one and helps them explore however they want so they have more access to the open-world characteristics.
Article continues below advertisement
What is a 'Tarnished' in 'Elden Ring'?
When playing Elden Ring, players take control of a character known as a "Tarnished." According to Game Rant, these are the people who were banished from The Lands Between. The Elden Ring brought a prosperous age to The Lands Between and the Erdtree began to grow where the ring had once been. Over time, the magical Erdtree would shed golden leaves that would bless the people who lived across the land with something called Grace.
Article continues below advertisement
Queen Marika the Eternal had six children and each of them craved power. Eventually, a war between them broke out and, because of this, the Erdtree disapproved of this. This meant the people stopped receiving Grace and were outcasted from The Lands Between. You're playing one of these people regardless of the class of character you choose to play.
In total, there are 10 classes players can choose from when starting the game:
Astrologer
Bandit
Confessor
Hero
Prisoner
Prophet
Samurai
Vagabond
Warrior
Wretch
You can buy Elden Ring now for PC, Xbox One, Series X|S, PS4, and PS5.