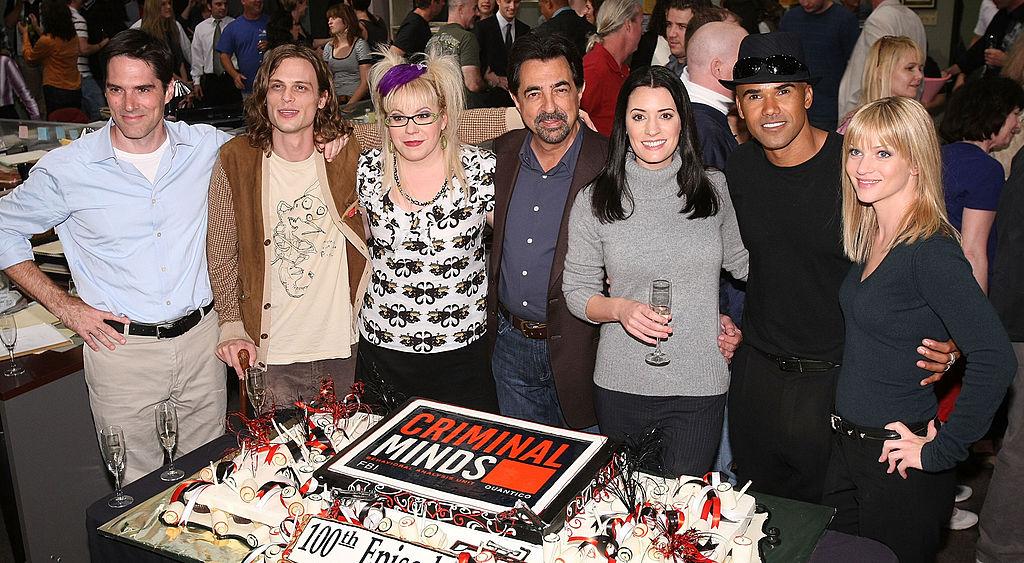 Here Are the Best 'Criminal Minds' Episodes to Help You Cope With the Series Ending
For 14 seasons, Criminal Minds has provided some of the most shocking twists and turns when it comes to serial killer cases. And while the show focuses on the FBI solving these cases, it also digs into the lives of its characters and the psychological toll working a job in that division takes on a person.
Article continues below advertisement
Some plotlines are emotional, some creepy, and some will seriously keep you up at night, all the while exploring the complexity of serial killers and the people who help catch them. With season 15 promising to mark the end of the show, here is a look at the best episodes from the first 14 seasons of Criminal Minds.
1. "Revelations" (Season 2, Episode 15)
Criminal Minds fan-favorite character, Spencer Reid (Matthew Gray Gubler), is held captive by the episode's killer where the rest of the team watches him bound and drugged via a live feed.
Things take a darker turn when Reid begins having flashbacks of his own childhood while drifting in and out of consciousness. Oh, James Vanderbeek is the serial killer in this episode too, which is trippy in its own right.
Article continues below advertisement
2. "Mosley Lane" (Season 5, Episode 16)
"Mosley Lane" can be hard to watch for some viewers due to the subject of children, but Criminal Minds really handled the topic with care. J.J. (A. J. Cook) tries to help a mother of a missing child all while another similar case falls into the department's hands.
It's a unique episode in that children are involved also while focusing and commenting on the real-world problem of missing children and the parents left searching for answers.
Article continues below advertisement
3. "To Bear Witness" (Season 9, Episode 4)
The team heads to Maryland to help with a case involving a John Doe who can't talk and has wounds on his wrists, and drill marks in the corner of his eyes.
The team soon realizes that John Doe had just had a lobotomy. This episode has a true twist that we won't spoil for you, but it's worth watching to find out!
Article continues below advertisement
4. "Masterpiece" (Season 4, Episode 8)
Some Criminal Minds fans argue this is the best episode to ever air. Jason Alexander guest stars as Henry Grace, a serial killer who believes he was put on this planet to kill.
He admits to the team that he is responsible for killing multiple women that the team has been looking for as well as some children. This episode, like many others, also contains a pretty crazy twist!
Article continues below advertisement
5. "100" (Season 5, Episode 9)
Easily one of the most intense and devastating episodes of the entire series, "100" is a must-watch that brings an end to the saga of the killer, The Reaper.
The episode results in one of the most horrifying moments in the show's history that leaves fan-favorite, Hotch (Thomas Gibson), heartbroken. "100" not only results in one of the most intense moments in Criminal Minds history but all breaks barriers when it comes to character development within a crime drama.