This Is What the Actors of 'Mindhunter' Look Like vs. Their Scary Real-Life Counterparts
The casting of actors playing real-life killers on Mindhunter is kind of unbelievable. See the actors alongside the famous murderers they portray.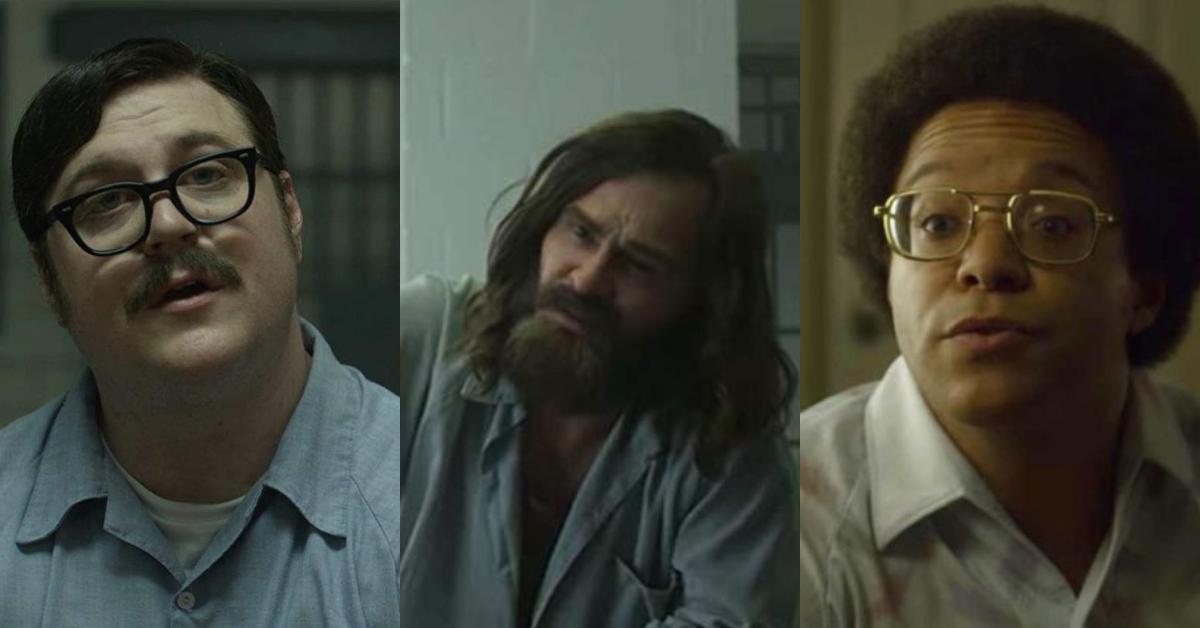 David Fincher's Netflix drama Mindhunter is back with a second season after a far too long hiatus. The sophomore season has brought to life even more notorious serial killers than the first, which prominently featured Co-ed Killer Edmund Emil Kemper.
While the FBI agents on the show are only loosely based on real people — most notably Holden Ford, a fictionalized version of real-life Mindhunter author and retired special agent John Douglas — the serial killers profiled on the show are very real indeed. And we have to hand it to the casting of this show for totally nailing it. Scroll through to see 11 real life murderers and the actors they play on-screen. As a little palette cleanser you can also see how they look when they're not playing sociopaths.
Article continues below advertisement
Charles Manson (played by Damon Herriman)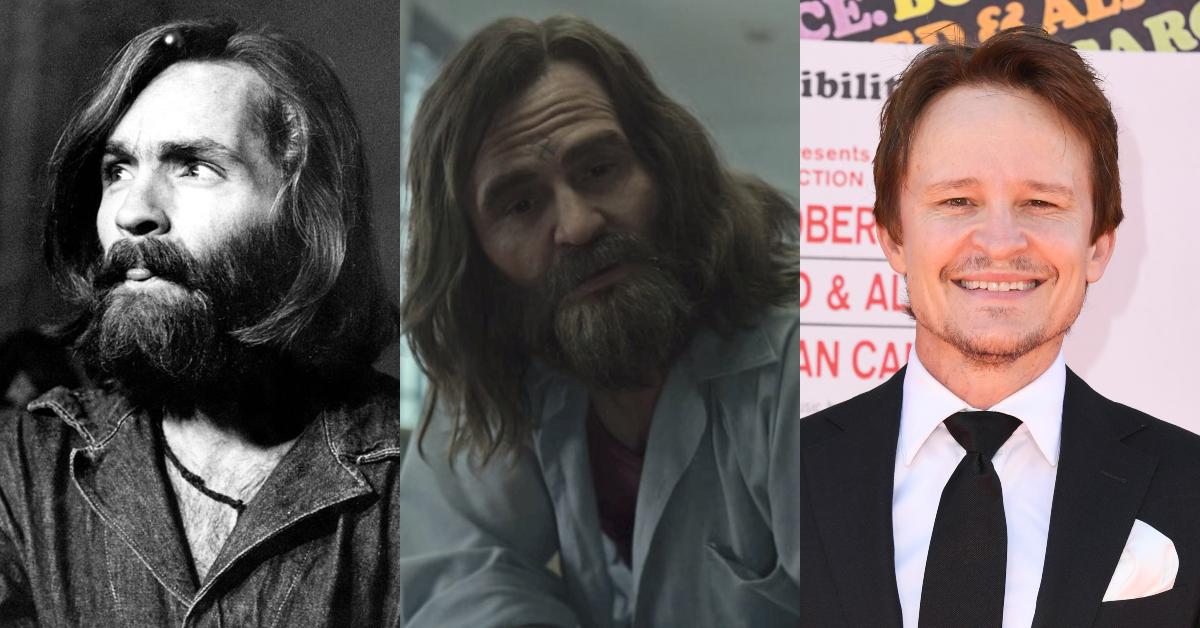 If Damon Herriman isn't careful, he'd going to end up playing Charles Manson his whole life. He's very good at it, and this year has already brought us two versions of the Aussie actor's portrayal. In addition to playing the cult leader on Mindhunter, Damon plays Manson in Tarantino's Once Upon a Time in Hollywood. He really got down not only the look but the gestures and crazy expression. Still, here's hoping he can book a nice rom com or buddy comedy soon. Damon has previously appeared on Justified and Battle Creek. As for Charles Manson, he died in 2017.
Edmund Kemper (played by Cameron Britton)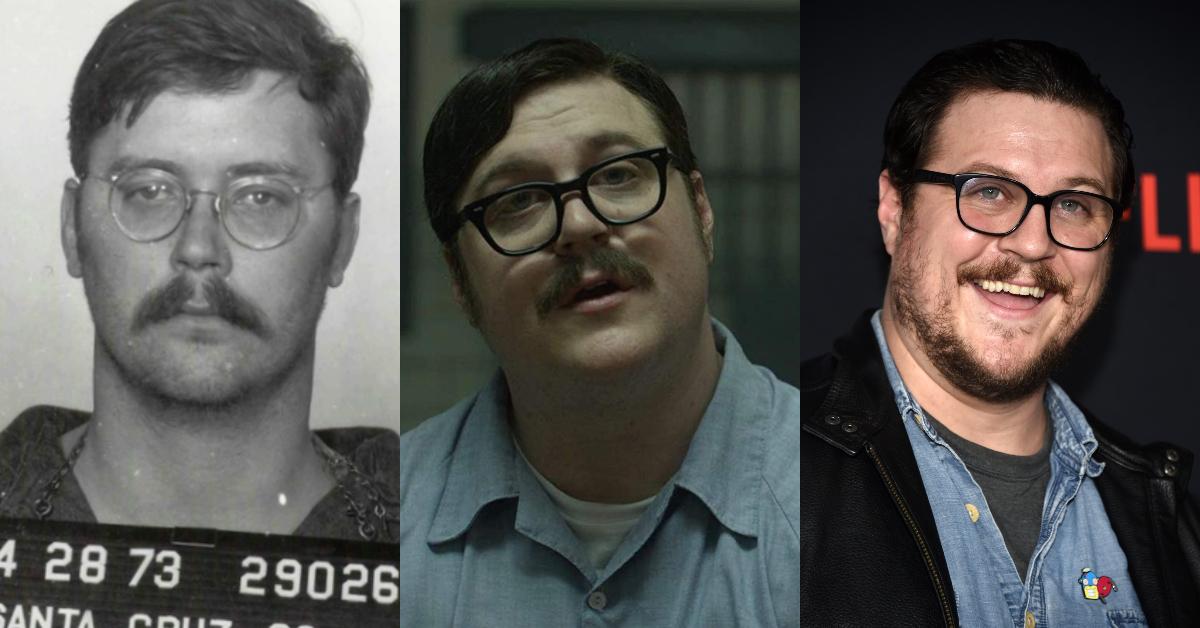 I was so glad to see Cameron Britton reprise the role of Ed Kemper this season, even if the actual Ed is one of the most disturbing serial killers in U.S. history. Cameron has also appeared on Netflix's Umbrella Academy as Hazel, so even those two roles have shown the 6-foot-5-inch actor has a lot of range. Though not quite as tall as the imposing Kemper, who stands at 6-foot-7-inches, he has his voice and mannerisms down. Kemper still resides at California Medical Facility, where he once cohabited with Charles Manson and Richard Ramirez, the Night Stalker.
Article continues below advertisement
Wayne Williams (played by Christopher Livingston)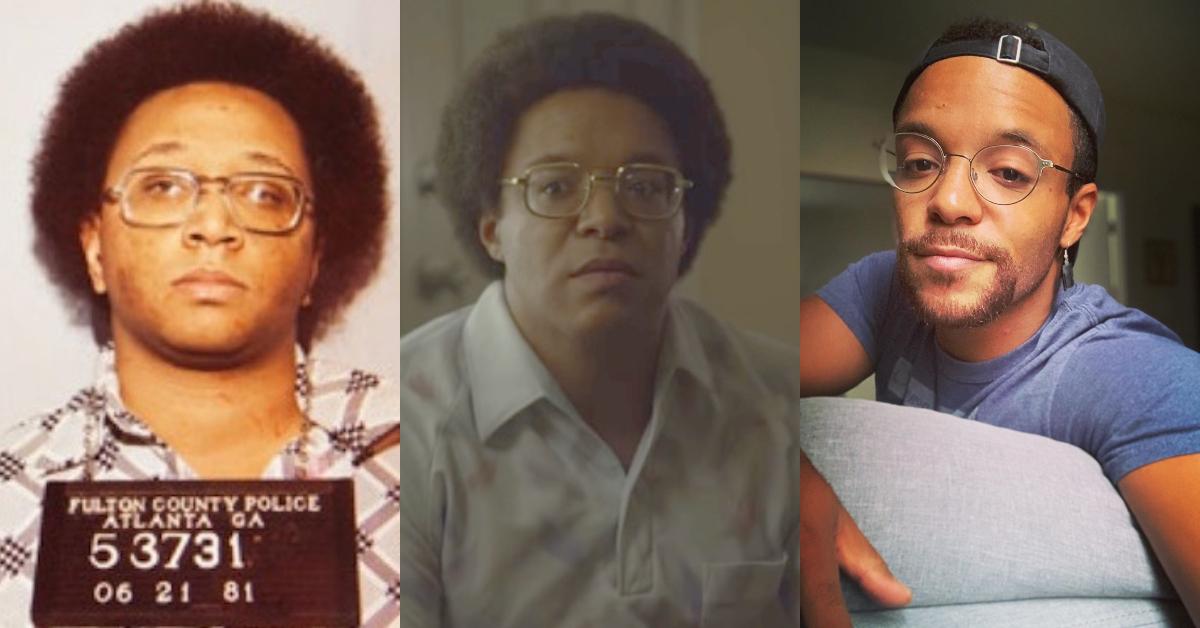 Christopher Livingston looks so much like Wayne Williams on Mindhunter, but he truly was a chameleon for the role and looks very different when not in character. In addition to his screen work, the NYC-based actor has appeared on stage in Broadway and off-Broadway productions.
Wayne Williams is currently serving two life sentences for the deaths of two adult men, Nathaniel Cater and Jimmy Ray Payne, and was blamed for the 30 or more child murders that took place in Atlanta from 1979 to 1981 following his conviction. Atlanta Mayor Keisha Lance Bottoms and Atlanta Police Chief Erika Shields recently announced they were reopening the investigation because the victims' families have long suspected Williams did not murder their children.
Article continues below advertisement
David Berkowitz (played by Oliver Cooper)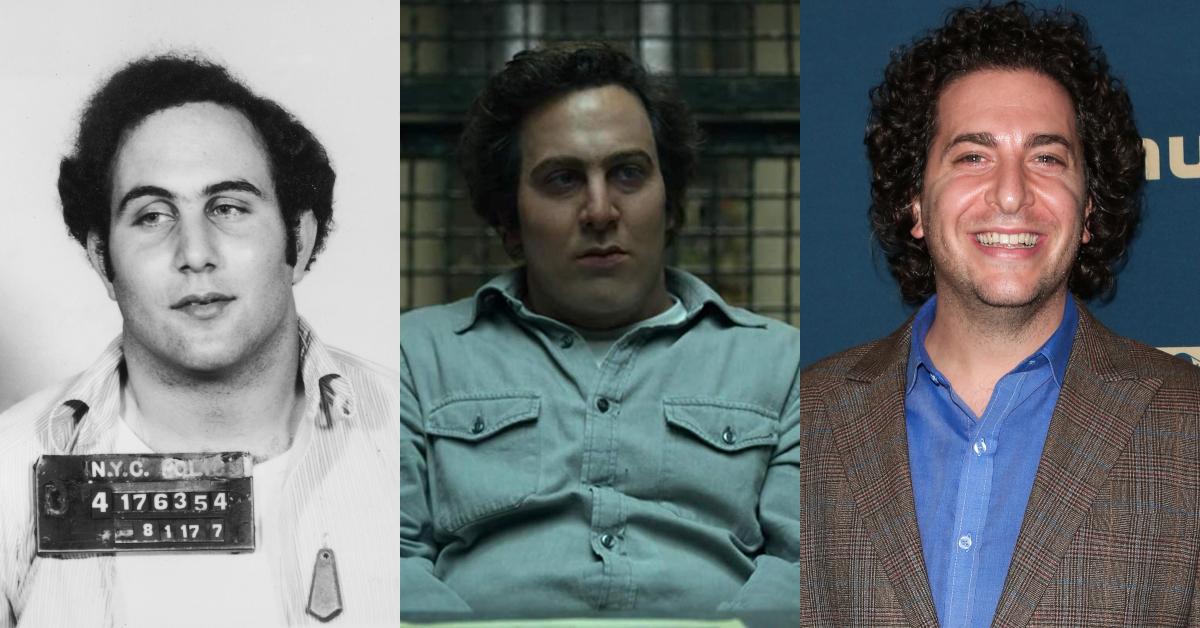 The Son of Sam terrorized New York City throughout the summer of 1976 until he was apprehended in July of the next year. And while Oliver Cooper looks just like him on-screen, like to a creepy and unsettling degree, the actor and writer is mostly a comedy guy. He got his start interning for Conan O'Brien. Today, Berkowitz claims to be a born again Christian and has often declined parole hearings, either because he says he deserves to be in prison for life or because parole would be "unrealistic."
Article continues below advertisement
Elmer Wayne Henley, Jr. (played by Robert Aramoyo)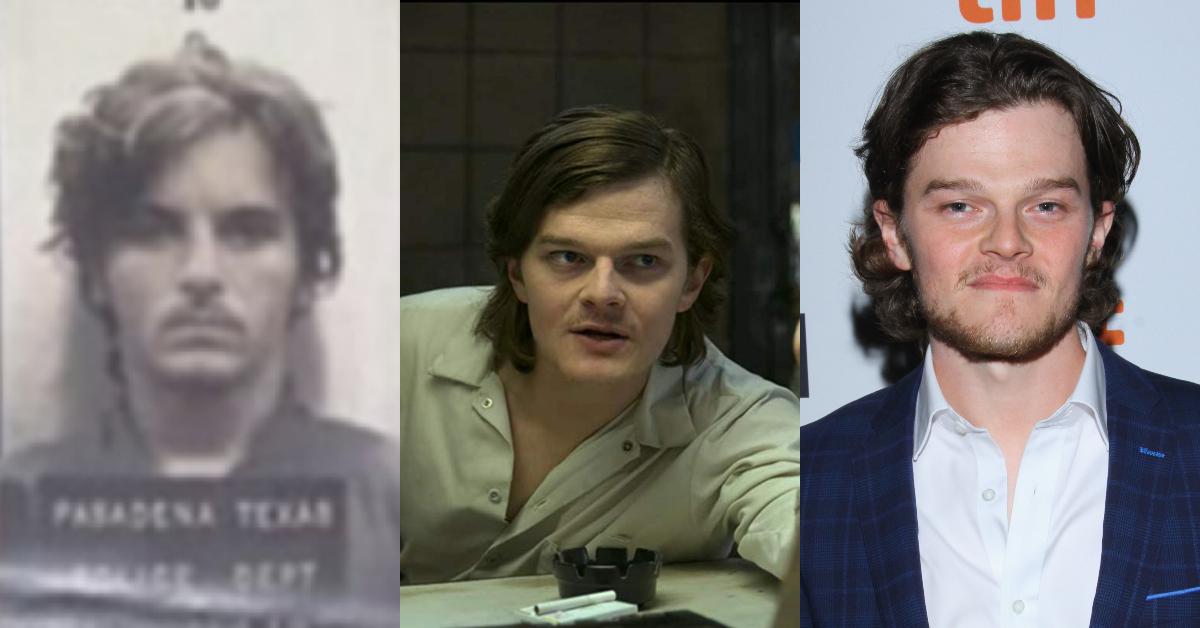 If the actor who played Elmer Wayne Henley, Jr. on Mindhunter looks familiar, you must be a Game of Thrones fan. Robert Aramoyo portrayed young Ned in several flashbacks (courtesy of Three-Eyed Raven Bran Stark). Henley was convicted for his role in aiding serial killer Dean "Candy Man" Corll by leading him to at least six of his victims before Henley ultimately fatally shot Corll on August 8, 1973. Currently, he is incarcerated at the Mark W. Michael Unit in Anderson County, TX and will be eligible for parole in 2025.
Article continues below advertisement
Dennis Rader (played by Sonny Valicenti)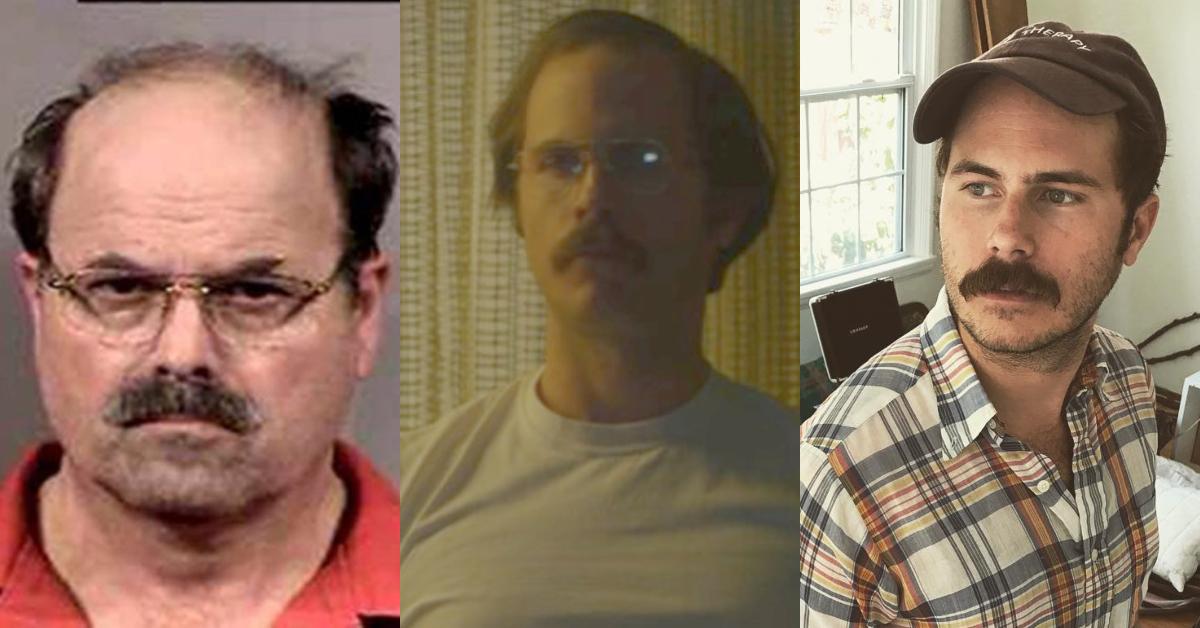 Though he is still billed on the show as "ADT Technician," those in the know are aware the Kansas creep in those vignettes is none other than BTK Killer Dennis Rader. He evaded capture until 2005, when he began taunting police once more over the unsolved murders and is serving 10 consecutive life sentences in El Dorado Correctional Facility. To everyone's relief, the actor who embodies him on-screen, Sonny Valicenti, is just your typical L.A. actor with a hipster-stache (which may or may not be for his role) and seems mostly harmless.
Article continues below advertisement
Richard Speck (played by Jack Erdie)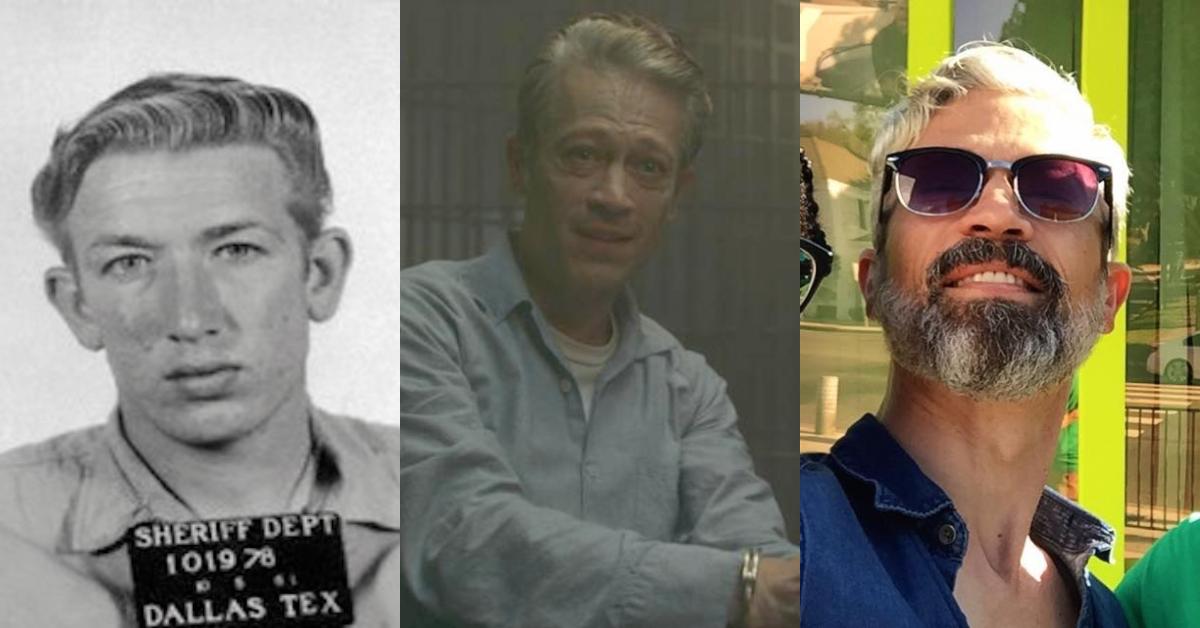 Character actor Jack Erdie has appeared on Criminal Minds and WGN's Outsiders, but without seeing his work on either of those shows I can already say he's never played a character more disturbing that mass murderer Richard Speck. He murdered eight nurses in a Chicago dormitory and lived a life in prison just as criminal and depraved as his life outside until he died of a heart attack in 1991 the day before he would have turned 50.
Article continues below advertisement
Jerry Brudos (played by Happy Anderson)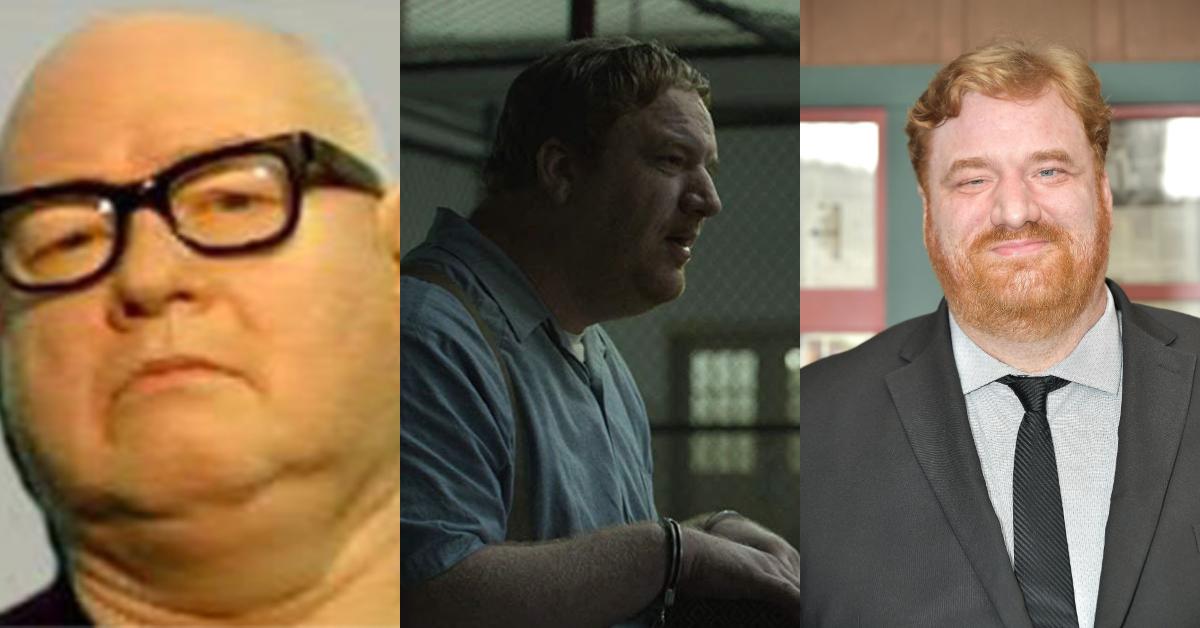 Jerry Brudos was known as The Lust Killer and The Shoe Fetish Slayer and killed at least four women in Oregon. He died of liver cancer in 2006. As for Happy, who portrayed him in two episodes of Season 1, he can be seen in the upcoming series Snowpiercer and has also appeared on The Blacklist, The Knick, and in the 2018 Netflix film Bird Box.
Article continues below advertisement
William Henry Hance (played by Corey Allen)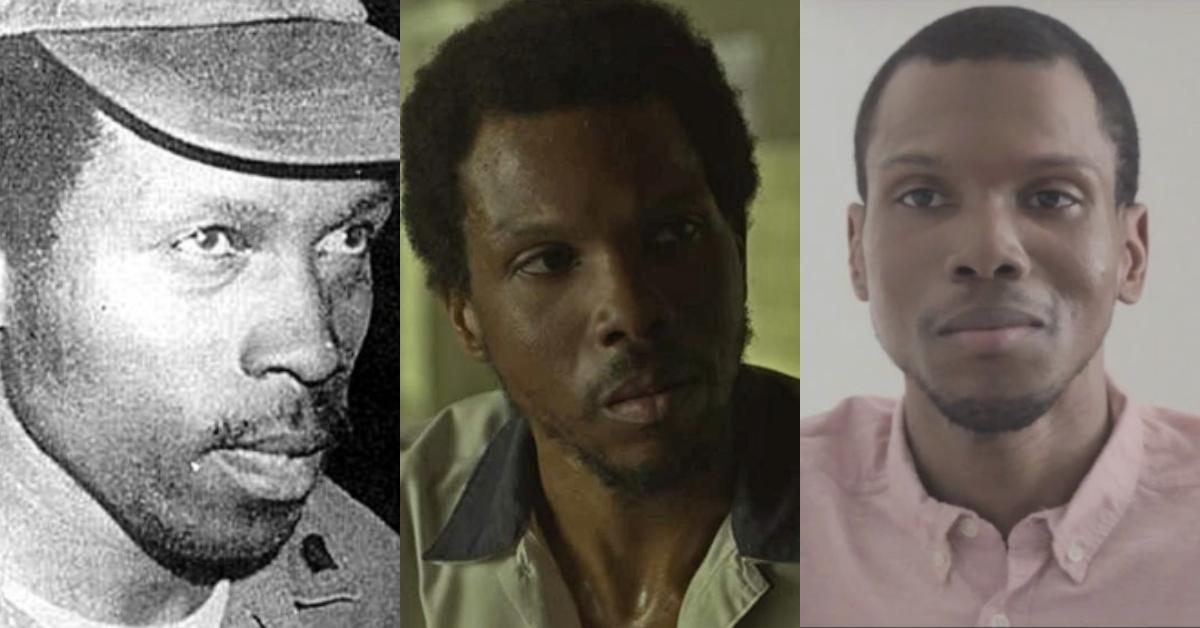 Played by stage and film actor Corey Allen, William Henry Hance was convicted of killing three women and connected to at least four deaths. He wrote letters to police on Army stationery, claiming to be a member of a white vigilante group called the Forces of Evil, but FBI profilers concluded a single black killer was responsible. The letters and this profile ultimately led to Hance's arrest and eventual confession.
Article continues below advertisement
Monte Ralph Rissell (played by Sam Strike)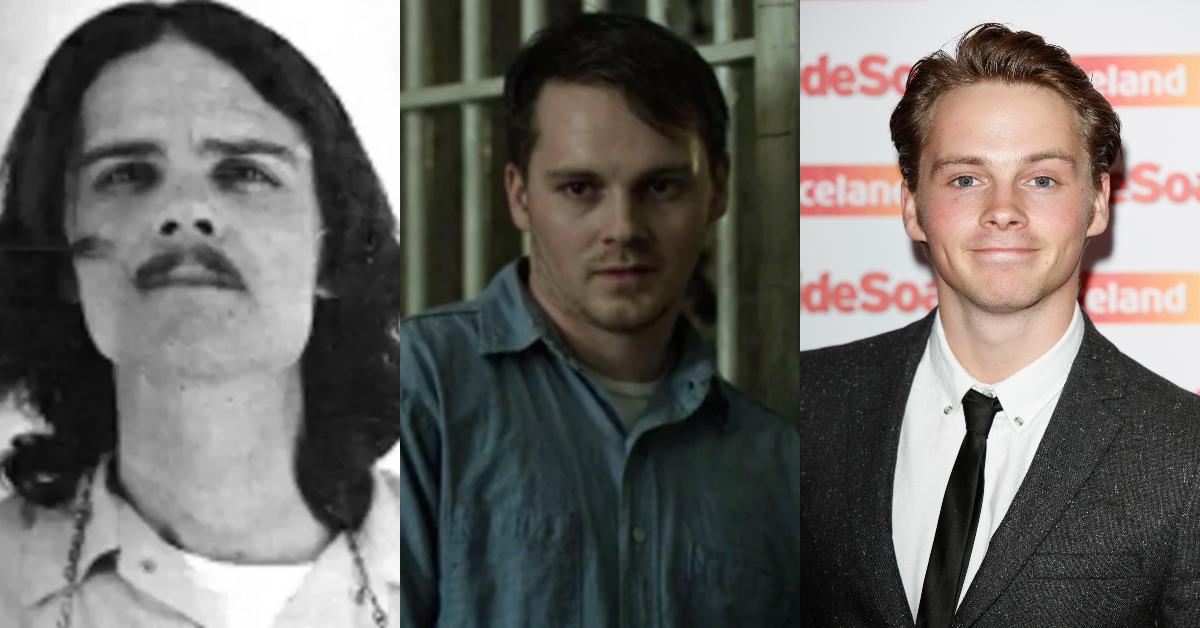 UK actor Sam Strike has also appeared on U.S. television in the recent Chernobyl miniseries on HBO and also played another notorious criminal, Clyde Barrow, on the show Timeless. As for Monte (sometimes spelled Montie) Ralph Rissell, he has been in prison twice as long as he was a free man, having killed five women and raped 12 before he was 18. He detailed his crimes in a memoir he wrote in prison that remains unpublished.
Article continues below advertisement
Paul Bateson (played by Morgan Kelly)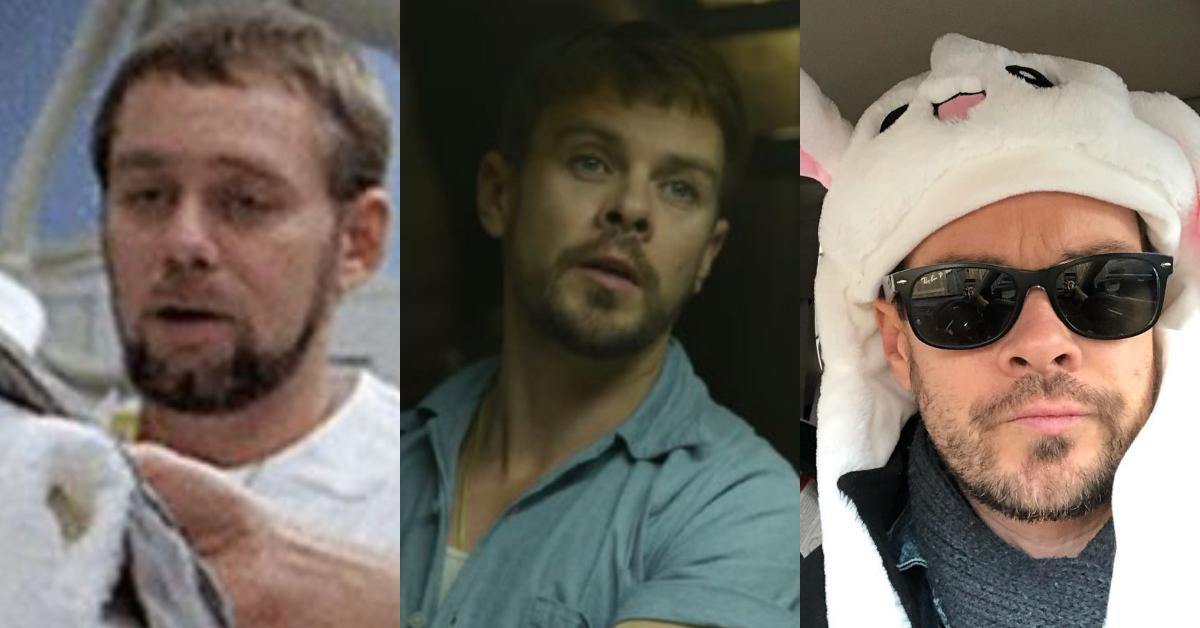 Though only convicted of one murder, Bateson was under suspicion for the deaths of several gay men in NYC. A radiographer by trade, he had a brush with Hollywood as a radiology assistant in The Exorcist. He was paroled in 2003 and after completing the terms of his parole, disappeared into the wind. He is believed to have died in 2019, but that hasn't been confirmed. The very much alive and (probably) not murdery Morgan Stanley is a Canadian actor who, according to his Instagram, will dress up as a bunny to get his kids in the car.