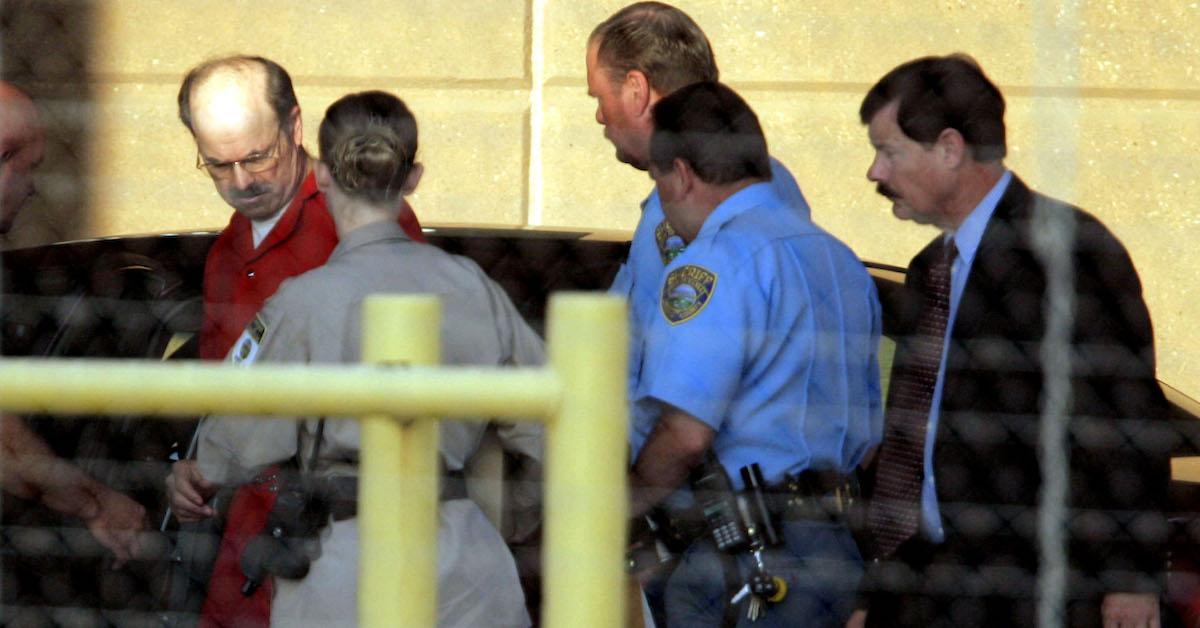 Everything to Know About Dennis Rader, the BTK Killer
America has been obsessed with serial killers since the label was adopted by the FBI in the late '70s and early '80s. With recently renewed interest in serial killers like Ed Gein, John Wayne Gacy, and Jeffrey Dahmer, fascination with psychopathic murder seems to be at an all-time high. Among the most prolific serial killers in America's history, there are only a few that are still living — one of which is Dennis Rader.
It's been a minute since Kansas' most notorious killer was brought to justice, so here's everything you need to know about the BTK Strangler's crimes.
Article continues below advertisement
What does "BTK" stand for?
Dennis Rader has the distinction of being one of the few serial killers who gave himself his nickname. "BTK" is an abbreviation he used to describe his method and modus operandi. "Bind them, toture [sic] them, kill them, B.T.K..." he wrote in a letter sent to a Wichita television station in 1978.
It was the second letter he had sent to take credit for his murders. The first, sent to the Wichita Public Library, described in lurid detail how he killed his first victims, the Otero family.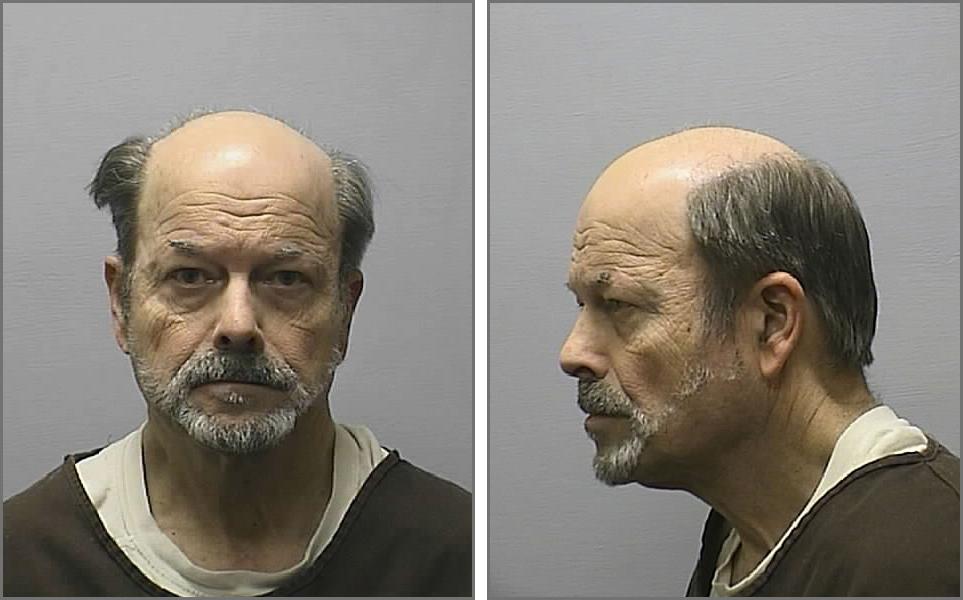 Article continues below advertisement
In the follow-up, which claimed responsibility for three more victims — Kathryn Bright, Shirley Vian, and Nancy Fox — Rader provided police and the media with a few suggestions for what they might call him in the postscript of his rambling letter full of errors and misspellings:
P.S. How about some name for me, its time: 7 down and many more to go. I like the following How about you? 'THE B.T.K. STRANGLER', WICHITA STRANGLER', 'POETIC STRANGLER', 'THE BOND AGE STRANGLER' OR PSYCHO' THE WICHITA HANGMAN THE WICHITA EXECUTIONER, 'THE GAROTE PHATHOM', 'THE ASPHIXIATER'.
BTK (or BTK Strangler) stuck. He would also call himself "Bill Thomas Killman" in the return address on some of his letters to the police and press.
Article continues below advertisement
Rader's obsession with taunting the media and police with these communications is what ultimately led to his apprehension, however. In 2005, he sent Wichita Fox affiliate KSAS-TV a floppy disk along with a letter, a photocopy of the cover of John Sanford's Rules of Prey, and a gold necklace, which may have been a trophy from one of the victims.
Fortunately for investigators, Rader included metadata that linked it to a computer at the Christ Lutheran Church, where he worked, and the file information for a document on the disk even indicated it was last modified by "Dennis." The church's website listed Rader as president of the congregation council, which tipped detectives off on who to surveil.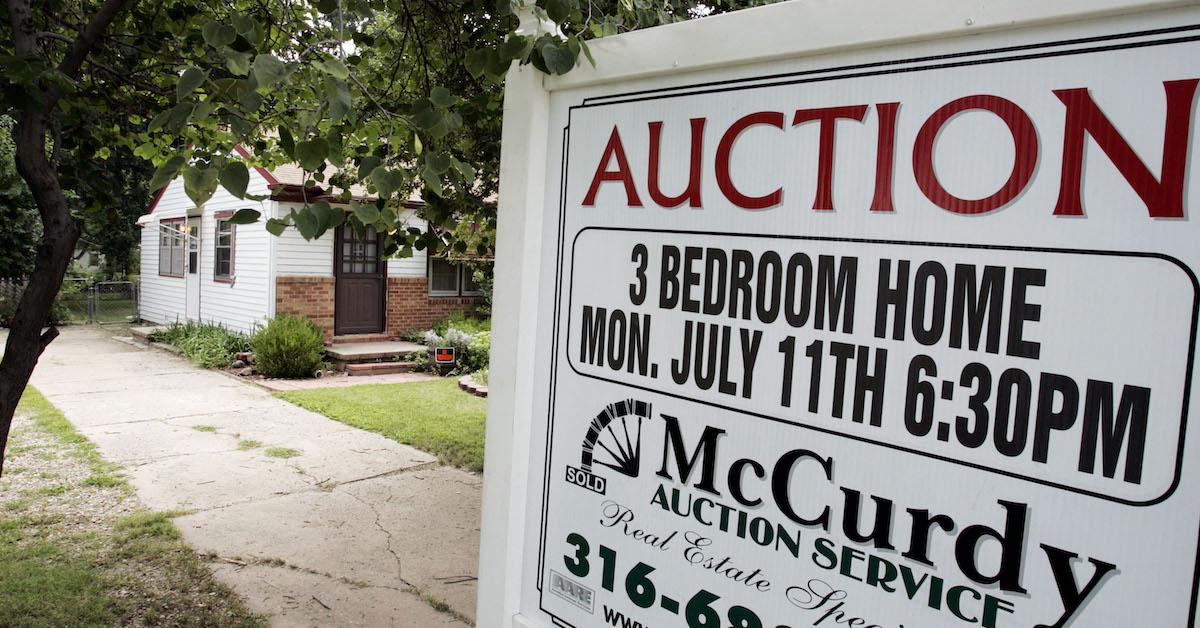 Article continues below advertisement
The BTK Killer's wife, Paula Dietz, paid for his crimes.
While Rader serves a life sentence in prison, his existence is a lot more comfortable than his victims' families would like and possibly easier than the one lived by his final victims and survivors: his ex-wife, Paula Dietz, and their two children.
Paula was granted a divorce the same year she learned the man she was married to for more than 30 years had tortured and murdered 10 people. The divorce decree granted her sole possession of their home, but nevertheless, some or all of the proceeds of the auction likely went to satisfy a court award granted to the victims' families in a wrongful death suit.
Even if she was able to hang onto some of the money from the sale of the house, Rader's former wife and children have had to pay for his crimes in other ways. His daughter, Kerri Rawson, maintained her silence for a decade as she attended to her post-traumatic stress in therapy and through her spirituality.
Article continues below advertisement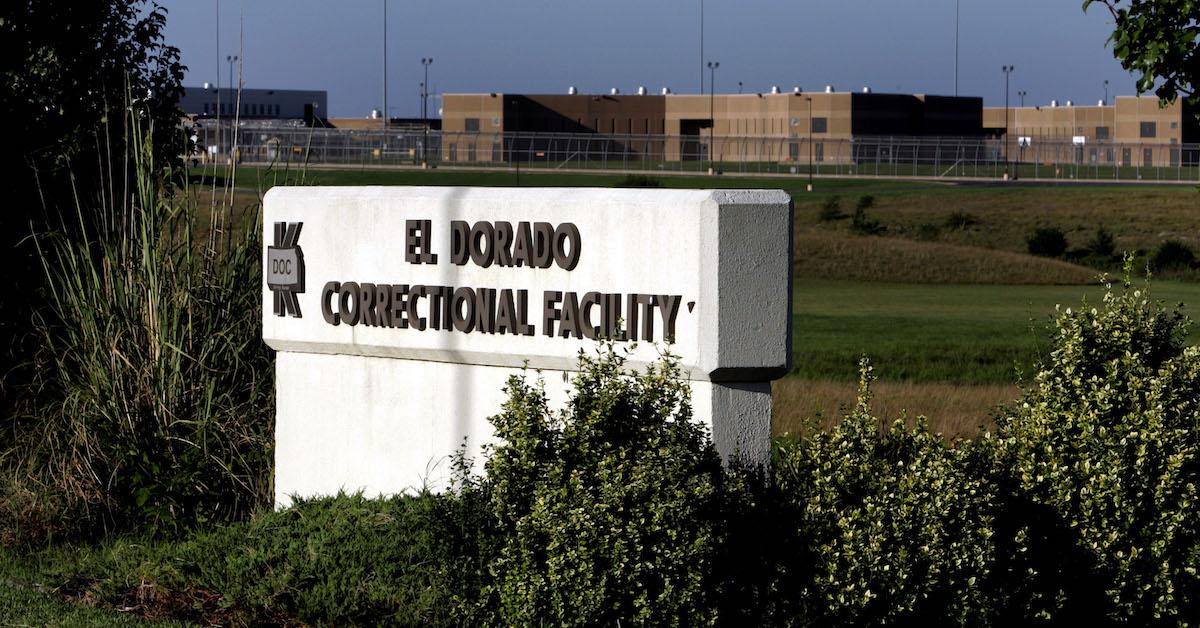 Is the BTK Killer still alive?
Though Kansas does have capital punishment, it wasn't reinstated until 1994. Since all of Rader's murders predate the reinstatement, he was ineligible for the death penalty. He was convicted in 2005 and sentenced to 10 consecutive life terms, or 175 years without parole.
In 2019, Kerri revealed that Rader suffered from health issues and may have had a stroke in 2018, but he is still alive and lives in solitary confinement at El Dorado Correctional Facility in Butler County. The district attorney who tried the case requested all drawing or writing materials be withheld from Rader for the duration of his sentence since he could derive sexual satisfaction from writing or drawing about his crimes.
Article continues below advertisement
The victims' families have also petitioned, unsuccessfully, to see that he is deprived of access to radio, television, and magazines. As of April 2006, he has attained "Incentive Level Two" status for good behavior, despite receiving a disciplinary citation for a "mail" violation that same month. He has no other recorded disciplinary reports since and remains in solitary confinement.
Who are the BTK Killer's victims and families?
In total, Rader confessed to killing 10 people and no other crimes during or after his active period. The following are the names, ages, and details about the people whose lives he ended.
The Otero family
Joseph Otero, 38, was a former Air Force sergeant and father of five. At the time of the murders, his three oldest children had already left for school. Charlie, the eldest, was only 15, followed by Danny, 14, and Carmen, 13. Danny and Carmen were the ones to discover their parents' and younger siblings' bodies.
Article continues below advertisement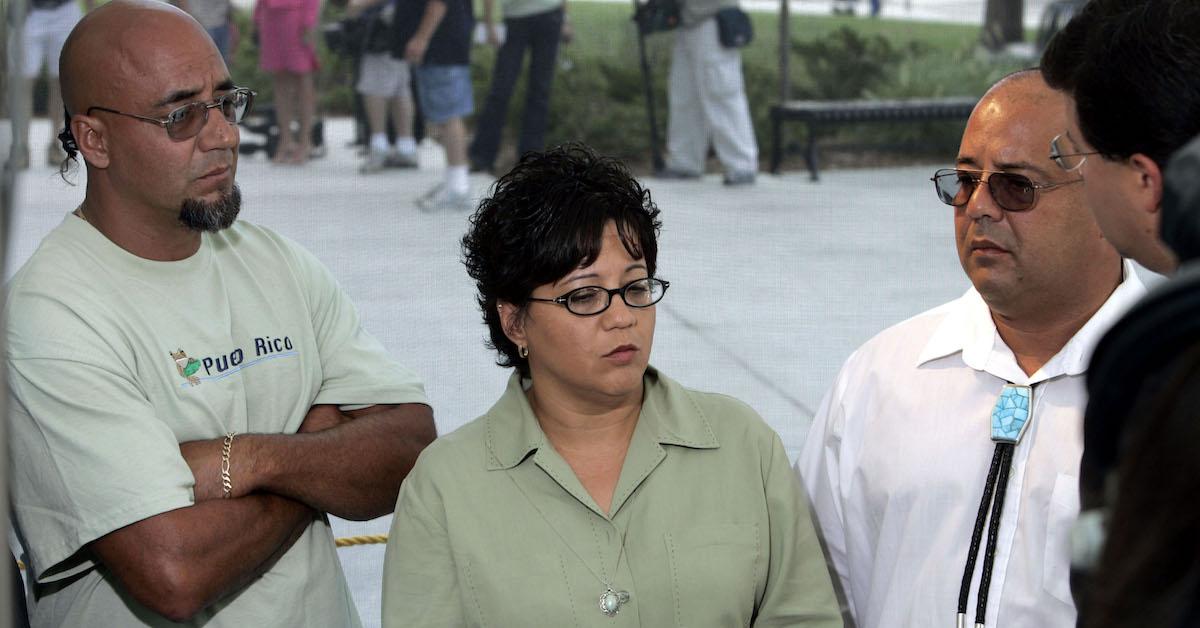 Kathryn and Kevin Bright
Rader's next victim came four months later. On April 4, 1974, he broke into the home of 21-year-old Kathryn Bright while she was at work and was waiting for her to arrive home. Unexpectedly, Kathryn was not alone when she returned. Rader held Kathryn and her 19-year-old brother Kevin at gunpoint and said he was a wanted criminal who needed food, money, and a getaway car.
He ordered Kevin to tie up his sister, but when Rader attempted to bind Kevin, he fought back and was nearly able to wrestle the gun away from his attacker. However, Rader regained control of the gun and shot Kevin twice in the head.
Article continues below advertisement
After unsuccessfully strangling Kathryn, Rader stabbed the young woman several times, and Kevin managed to run to his car and drive off in search of help. Unfortunately, Kathryn did not survive her injuries. Kevin lived but sustained permanent nerve damage from the close-range gunshots.
Article continues below advertisement
Shirley Vian Relford
Rader described 26-year-old Shirley as a "random" target he hit while surveilling another potential victim he had been stalking. He noticed Shirley's son, 5-year-old Steven, returning from the store with chicken soup for his sick mother on March 17, 1977. Rader convinced the little boy to let him inside. After entering the house, Rader told Shirley he had "a problem with sexual fantasies" and asked for her cooperation in letting him tie her up and possibly her kids. This was a common tactic Rader used, convincing his victims he would not kill them if they didn't struggle.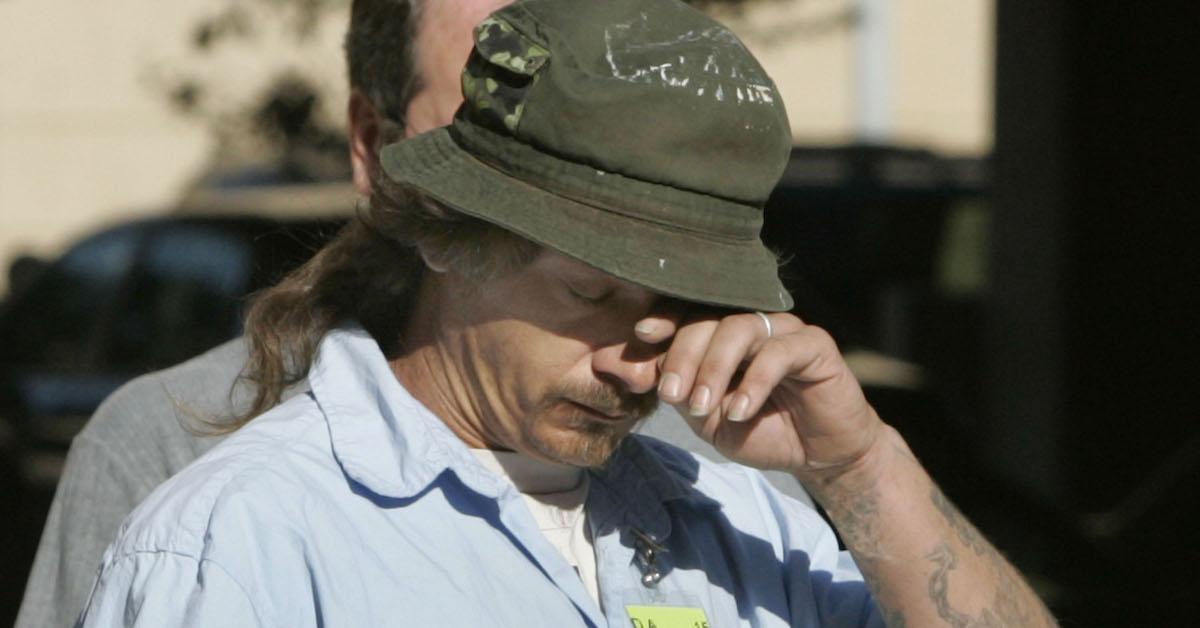 Article continues below advertisement
Shirley did as Rader told her, likely complying to keep him from hurting her young children. At his request, she helped him barricade her children in the bathroom with some toys and blankets, then he tied her up, put a bag over her head, and strangled her, leaving her three children, Bud, Steven, and Stephanie, without a mother. Steven gave police a description of Rader, but they doubted the reliability of such a young witness. However, he positively identified his mother's murderer in 2005 when police finally had him in custody.
Nancy Fox
Later the same year, on Dec. 8, 1977, Rader took his seventh victim, 25-year-old Nancy Fox. He got into the house much like he had before the Bright murder, entering while she was out of the house and waiting for her to return. After killing her, Rader called the police and indicated they would find her dead body at home.
Nancy was a secretary at a construction business in Wichita and also worked part-time for a jewelry store in the mall. She was described by loved ones as having a great sense of humor and admirable work ethic. Her siblings testified in court the sorrow they felt that their own children grew up not knowing their aunt.
Article continues below advertisement
Marilyn Hedge
Rader was inactive for several years until April 27, 1985, when he murdered Marilyn, 53. She was a neighbor who enjoyed gardening and would wave in recognition when she saw Rader pass by. She attended the same church where Rader led Boy Scout meetings and enjoyed playing bingo. Recently widowed, she worked at a coffee shop within the local medical center and had three daughters, one son, and several grandchildren.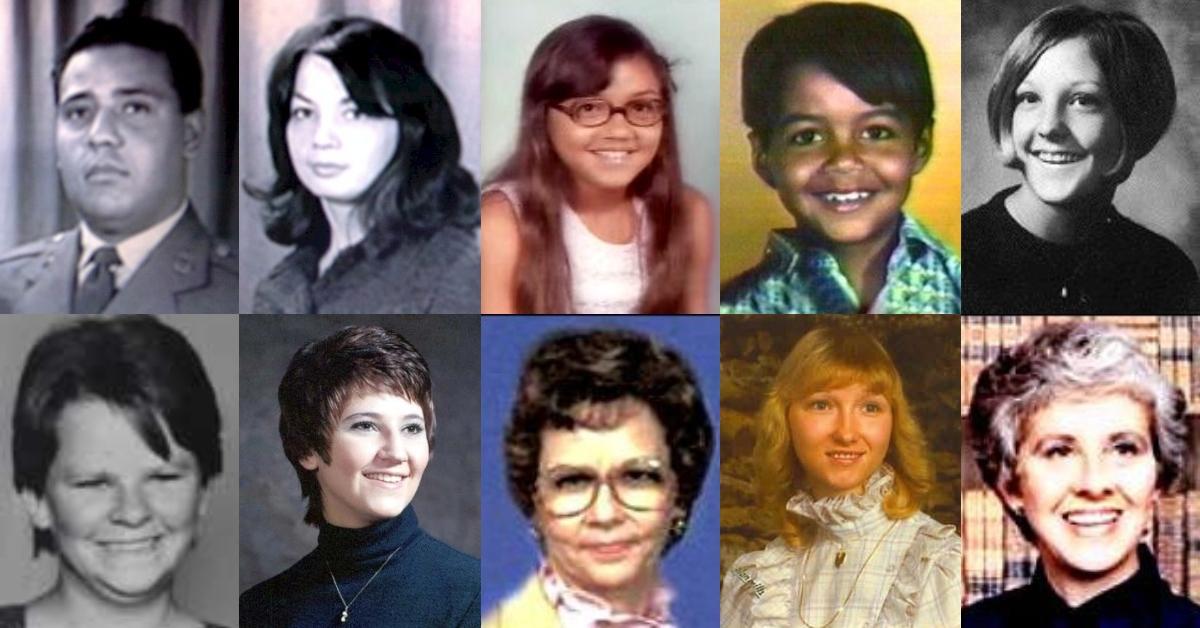 Article continues below advertisement
Vicki Wegerle
Vicki was 28 years old when Rader murdered her on Sept. 16, 1986. She enjoyed attending church — she belonged to two congregations — playing piano, and volunteering in her churches' nurseries. She was a wife and mother of two. Her daughter Stephanie was 10 years old and her son, Brandon, was only 2.
Rader said Vicki fought back harder than any other victim and, in fact, his DNA was found under her fingernails, which conclusively linked the murder to BTK.
Dolores "Dee" Davis
Dee was Rader's last victim, a recently retired secretary who had worked 25 years for a fuel company. A devoted mother and grandmother, she loved animals and selling Mary Kay cosmetics. Her son Jeff recalled Dee crying as they watched All Dogs Go to Heaven at their last Christmas together. In his victim's statement in court, Jeff said, "I can think of nothing but savoring the bittersweet taste of revenge as justice is served upon this social sewage here before us today."