Criminal Minds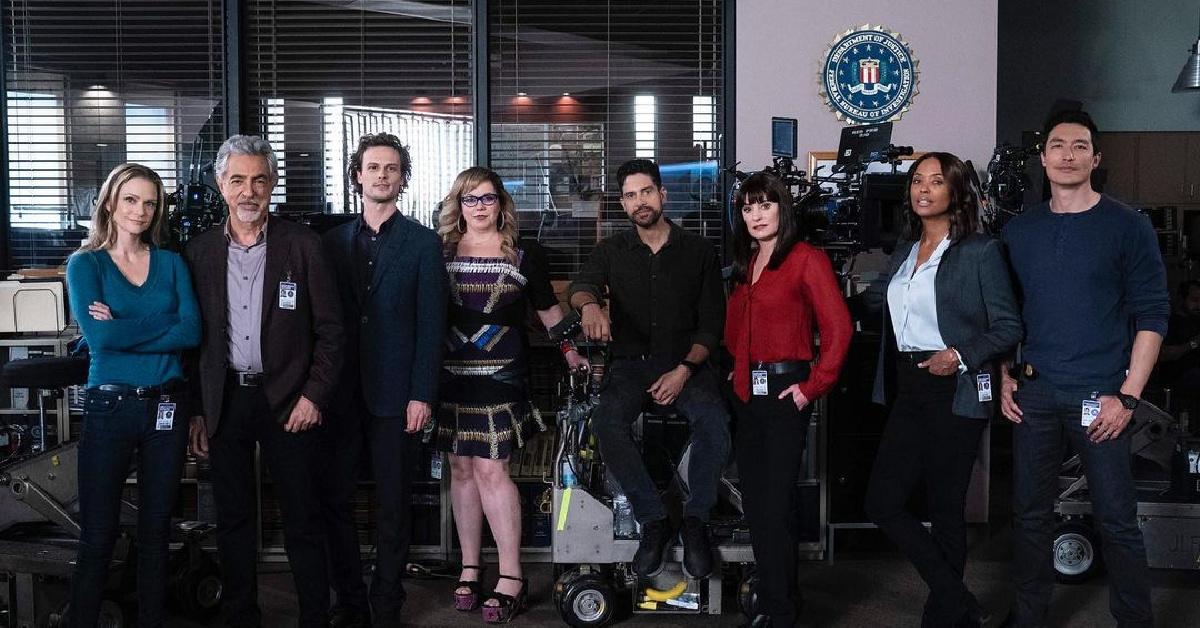 When it comes to shows you can't stop watching, Criminal Minds is at the top of so many people's lists — it's seriously addictive! The show follows a group of criminal profilers working for the FBI in the Behaviour Analysis Unit (aka the BAU). Using their incredible skills, they work together to find perpetrators (or unsubs) of heinous crimes.
Meet the Criminal Minds cast:
Who dies in Criminal Minds?
(Spoilers ahead!) When you join the BAU, you know you're in for a dangerous ride. In addition to countless victims and many unsubs, several of the show's main characters and their loved ones died throughout the series. They include:
Maeve (Spencer's girlfriend) is murdered in "Zugwang" (Season 8, Episode 12).
Gideon was murdered by a suspect he had been tracking for years in "Nelson's Sparrow" (Season 10, Episode 13).
Stephen Walker is killed in a car crash caused by an unsub. He's involved in the crash in the Season 12 finale, and in in the Season 13 premiere, it's revealed that he died.
What are the best episodes of Criminal Minds?
Obviously, the best episodes of Criminal Minds will vary from fan to fan, but if you're looking for a good binge-watch, we recommend these episodes:
"Entropy" (Season 11, Episode 11)
"Penelope" (Season 3, Episode 9)
"Masterpiece" (Season 4, Episode 8)
"Believer" (Season 13, Episode 22)
"Riding the Lightning" (Season 1, Episode 14)
"To Hell and Back" Parts 1 and 2 (Season 4, Episodes 25 and 26)
"Seven Seconds" (Season 3, Episode 5)
Many fans also really like the episodes of Criminal Minds that Matthew Gray Gubler directed. But beware — most of them are pretty unsettling! If you need a good cry, we also have a list of the saddest Criminal Minds episodes for you to watch.
The Criminal Minds series finale aired in 2020.
The final episode of Criminal Minds was entitled "And in the End" and aired on Feb. 19, 2020. It featured tons of cameos from familiar faces who visit Spencer while he is stuck in a coma after surviving a house explosion. But don't worry! He eventually wakes up and is just fine. Just like pretty much every other episode of the show, the finale follows the team as they try to capture one last unsub. His name is Everett, and in addition to causing the aforementioned house explosion, he also almost killed Rossi.
Eventually, the team catches up with Everett as he's getting onto a plane, and end up shooting it down as he tries to fly away. Fast forward to one month later and the team shows up at Rossi and Krystall's house for a party. The whole gang is there, including Emily, Matt, Luke, JJ, Tara, Penelope, and Spencer. Penelope gives a heartfelt speech and makes everyone (including us!) cry. And that's the end… or is it? In February 2021, a 10-episode revival was announced!
Here's Where to Watch Criminal Minds:
Although the crime drama has now come to an end, you can currently stream 12 seasons of the show on Netflix. However, superfans may want to head to Paramount Plus — all 15 seasons of the show are available to stream there, plus it will be the home of the upcoming revival!
Latest Criminal Minds News and Updates