Matthew Gray Gubler Directed Some of the Creepiest 'Criminal Minds' Episodes of All
Matthew Gray Gubler (aka MGG) didn't just star in 'Criminal Minds' — he also directed several episodes of the show. Here's a handy list!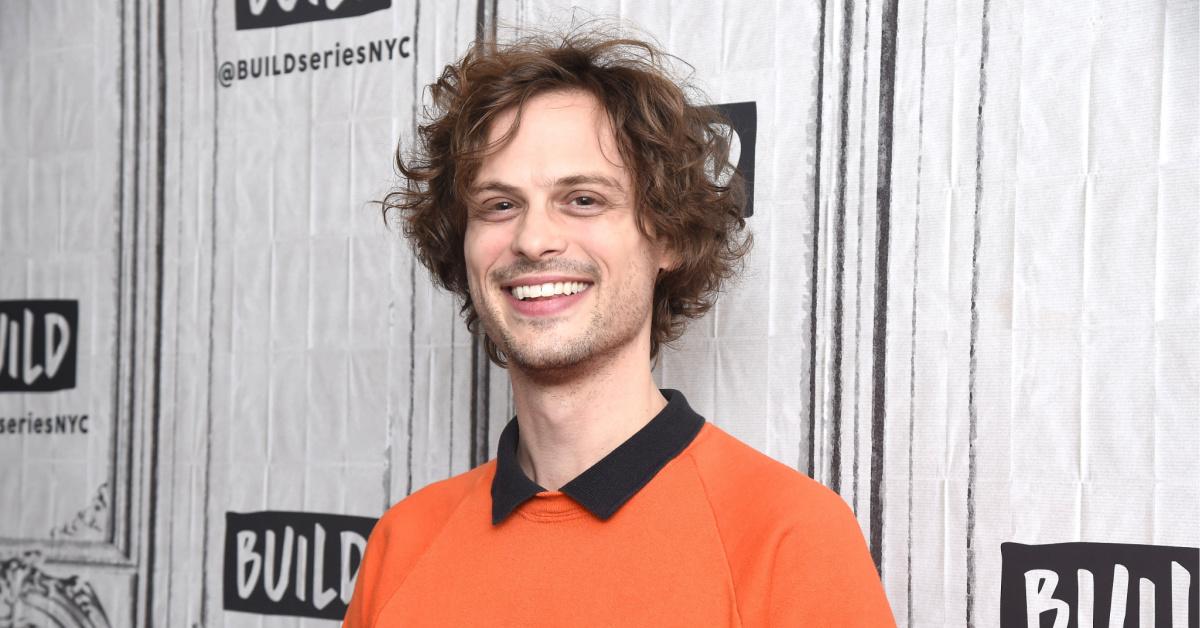 CBS's crime drama Criminal Minds brought us many amazing things, including (obviously), hundreds of highly binge-able episodes of TV. Can't think of something to watch? Time to cue up a random episode of Criminal Minds! It's the ultimate cure for boredom.
Article continues below advertisement
Of course, Criminal Minds was also many people's introduction to Matthew Gray Gubler (aka MGG), the actor/author/painter/model who played the inimitable Dr. Spencer Reid. But being one of the show's main characters wasn't Matthew's only Criminal Minds job. He also directed several episodes between Seasons 5 and 14.
Article continues below advertisement
Here's a list of all of the episodes of 'Criminal Minds' that MGG directed.
Between 2010 and 2018, Matthew directed a total of 12 episodes of Criminal Minds. If you feel like having yourself a good old-fashioned MGG marathon, here are the episodes you'll be watching (you can stream most of them on Netflix now):
"Mosley Lane" — Season 5, Episode 16
"Lauren" — Season 6, Episode 18
"Heathridge Manor" — Season 7, Episode 19
"The Lesson" — Season 8, Episode 10
"Alchemy" — Season 8, Episode 20
"Gatekeeper" — Season 9, Episode 7
"Blood Relations" — Season 9, Episode 20
"Mr. Scratch" — Season 10, Episode 21
"A Beautiful Disaster" — Season 11, Episode 18
"Elliott's Pond" — Season 12, Episode 6
"The Capilanos" — Season 13, Episode 17
"The Tall Man" — Season 14, Episode 5
Article continues below advertisement
One interesting tidbit about "Lauren" (the second-ever episode of the show Matthew directed): It featured the exit of Paget Brewster (aka Emily Prentiss) from the show. Paget, who was friends with Matthew outside of work, specifically requested that he direct her final episode — no pressure or anything! Of course, Paget eventually returned to the show and the two were reunited as coworkers. They're still friends to this day — Matthew even officiated her wedding ceremony in 2014!
Article continues below advertisement
Those 'Criminal Minds' episodes aren't the only titles MGG has directed.
Although those Criminal Minds episodes probably had the largest audience, they were not Matthew's first foray into directing. He got his first directing gig way back in 2005 when he appeared in Wes Anderson's film The Life Aquatic with Steve Zissou. Matthew had a small role as one of Steve Zissou's interns.
Wes gave Matthew the task of filming a behind-the-scenes/making-of documentary, and the result was Matthew Gray Gubler's Life Aquatic Intern Journal, which was included in The Criterion Collection DVD release.
Article continues below advertisement
Matthew also directed two music videos for The Killers and a couple of short films (including one called "The Cactus That Looked Just Like a Man"). Finally, he directed (and starred in) a series of mockumentaries called Matthew Gray Gubler: The Unauthorized Documentary.
Article continues below advertisement
All that on top of being a model and actor and writer and producer and editor and painter — whew! Honestly, we don't know how some people find the time to commit to more than one career path, let alone seem to master several of them at once as MGG appears to have done.
Even though Matthew has enjoyed incredible success throughout his career(s), he also seems to have remained totally humble, helpful, and kind. It's a pleasure to see him living his best life, and we're in full support of whatever projects he takes on next.