Need a Good Cry? Go Watch the Saddest 'Criminal Minds' Episodes Ever
'Criminal Minds' has been around for a while and for good reason. It's full of all the drama we love, especially in the saddest 'Criminal Minds' episodes ever.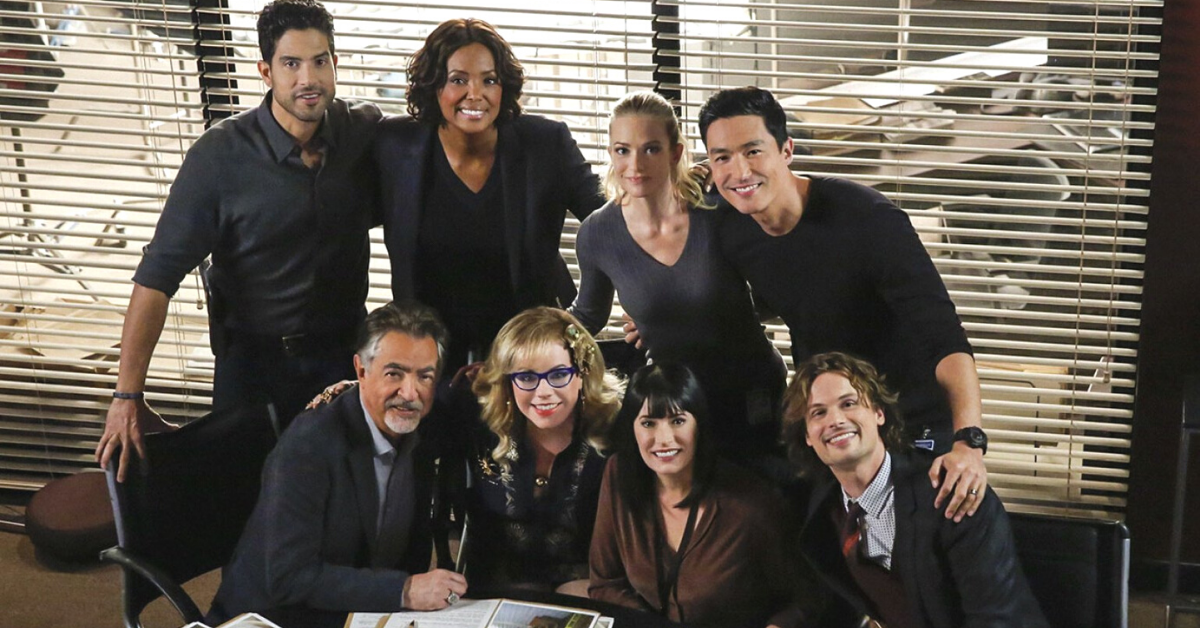 There are a lot of TV shows that have graced our televisions over the years and one of the favorites that stood out quickly was Criminal Minds. The show ran for 15 years, with the first episode airing in 2005 and the finale taking place on February 19, 2020.
Article continues below advertisement
During that time, the show followed a group of FBI profilers who tried to analyze and track down the most dangerous killers and stop them in their tracks.
It was full of drama, suspense and some of the saddest Criminal Minds episodes will forever be in our memory.
There's a lot to choose from for the saddest 'Criminal Minds' episodes, but these are the standouts.
Also, reminder that SPOILER ALERT IN EFFECT if you haven't finished all the seasons yet.
"Zugzwang" (Season 8, Episode 12)
The kidnapping of someone one of the main characters loves is bound for some good drama and that's what this episode was. In the episode, Reid's girlfriend was kidnapped by her stalker. Reid gets the help of his colleagues to try and find her and save her life, before it's too late. The team works really hard, but unfortunately for Reid, the love of his life was killed right before his eyes.
"200" (Season 9, Episode 14)
We all know by now that when a main character announces they are pregnant it tends to mean one of two things: Either the actor is pregnant in real life, or something bad is going to happen. In this case, the latter happened and, in this episode, it all played out. J.J. shared, in confidence, that she was expecting—then she was attacked. By the time she woke up, she was in the hospital and she just knew. Section Chief Cruz told her that the doctors were not able to save her baby and it was heartbreaking.
Article continues below advertisement
"The Longest Night" (Season 6, Episode 1)
We know two things to be true in TV shows: Both the season premiere and the finale are going to be good and that was proven true in the first episode of Season 6. At the end of the last season, the team had been able to find a serial killer who was on the run for decades—but the killer takes off with Ellie and Derek is devastated. When they're finally reunited in this episode, all the tears were flowing.
Article continues below advertisement
"Hit" (Season 7, Episode 23)
It's probably hard to love someone who has a dangerous job and that's why when the Criminal Minds' characters get into relationships, it's always heart wrenching. In this episode, J.J.'s boyfriend, Will, had to enter into a bank that was overthrown with robbers, and she had to be held back while screaming. Her emotions were totally felt through the screen.
Article continues below advertisement
"Run" (Season 7, Episode 24)
The intense drama continued from the previous episode into the next while J.J. was barely holding on while Will was in harm's way, trapped in a building and strapped to a bomb. She went home to find robbers connected to the bank inside her home, where her young son was. They were there to kill him and, again, the pain, fear and sadness were palpable.
Article continues below advertisement
"Ride the Lightning" (Season 1, Episode 14)
It is not often we emotionally connect with the person who is supposed to be the "bad guy" but that's what happened in this episode. A husband and wife were on death row, days away from execution. The wife was accused of killing her infant son and the husband was in prison for kidnapping, raping, and killing young women. The twist came when the team found the infant son who was now a teenager, and it turns out she placed him for adoption to keep him safe. She was willing to be sent to her death to protect him.
Article continues below advertisement
"Mosley Lane" (Season 5, Episode 16)
This story was one of the saddest purely because of the subject matter: children and the very real issue of abduction. J.J. attempts to help a mom who has a missing child and another case is brought to the team that has very similar circumstances. The episode touches on the hard to think about, but realistic, issues in the real world.