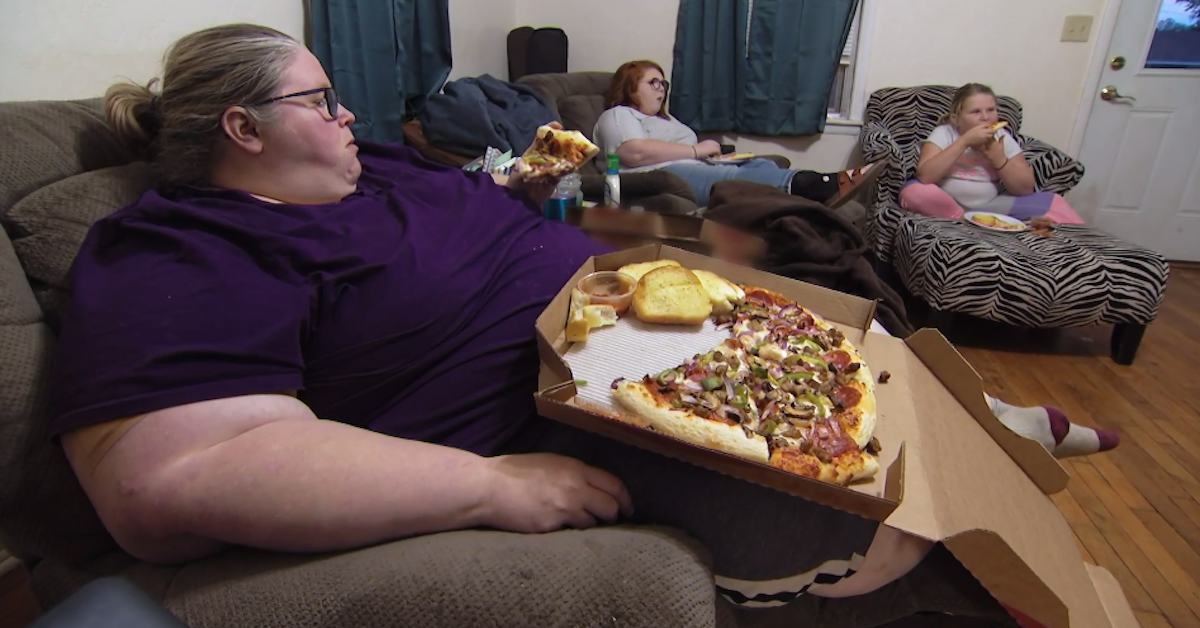 Bethany Gives Into Her Cravings on 'My 600-lb Life'
How is fan favorite Bethany doing following her episode of 'My 600-lb Life'? Here's what you need to know about her progress now. Details inside.
Over my last two years covering My 600-lb Life participants on a weekly basis, I have come across people from all walks of life with varying reasons behind their decision to finally call up Dr. Now to try and get their lives and health in check.
Article continues below advertisement
But the episode following Bethany Stout was different from any of the recent ones I've seen. When we first meet her, Bethany, an addiction counselor (the irony of her occupation doesn't escape anyone on the show) and mother of four (we only see two) is seeking to put an end to her unhealthy relationship with food.
While Bethany realizes that her starting weight of 607.9 is unsustainable, "what's even harder," she says, "is not having the food and snacks I want."
So, how is Bethany doing now following My 600-lb Life and her time filming? Keep reading to find out!
Article continues below advertisement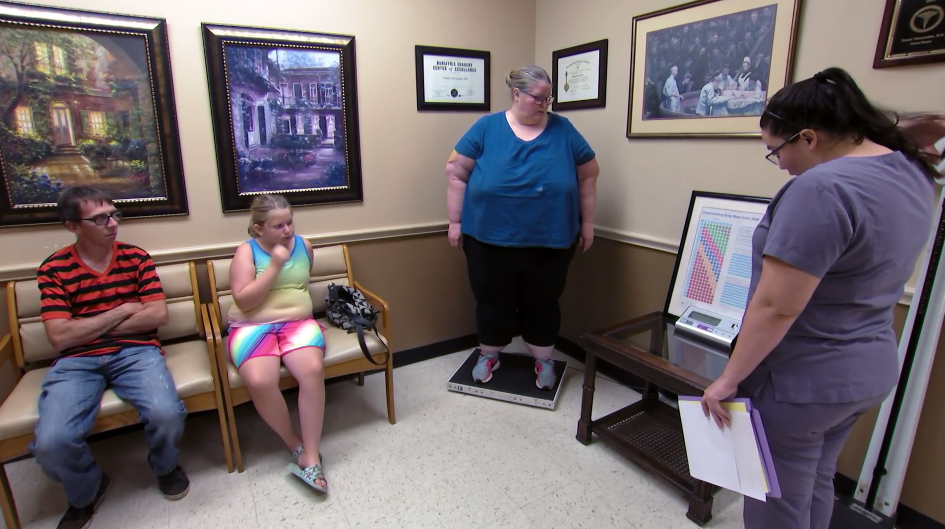 Bethany manages to shed over 100 pounds with Dr. Now's help.
Bethany has been overweight since she was a child. Because her parents "weren't around much," her grandma stepped in to raise her. "She definitely made sure I was always fed," Bethany remarks.
Article continues below advertisement
Things got "really bad when I was 12," she explains. "That's when [food] became this thing in life like it is now, where I have to have it." Her health, however, came to a head when she was 13. By that time, she was close to 300 pounds, and two years later at 15, she was up to 400.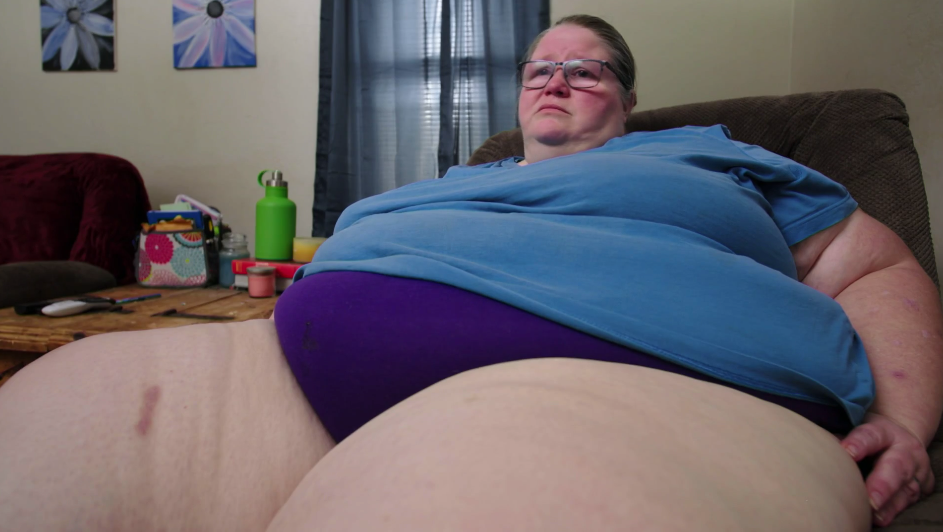 Article continues below advertisement
Over the course of several abusive relationships, her anxiety and depression grew, which increased the temptation of using food as a coping mechanism. After she met her husband Sheldon, the two had their first daughter, Isabella, when Bethany was 21. Being a new mother gave her respite from overeating.
Bethany explains how she returned to school to finish her undergraduate degree, then went on to get a masters, ultimately starting her own treatment center for people with drug and alcohol addictions.
During these six years where her primary focus was her career, Bethany's weight was under control and she stopped gaining.
Article continues below advertisement
But all of that changed when the couple had their second daughter, Zowie, and Bethany experienced severe postpartum depression. "Once again, where I found solace was food," she laments.
"My food addiction makes me feel like I'm on this island all alone," she says ahead of her first visit to Dr. Now's office in Houston.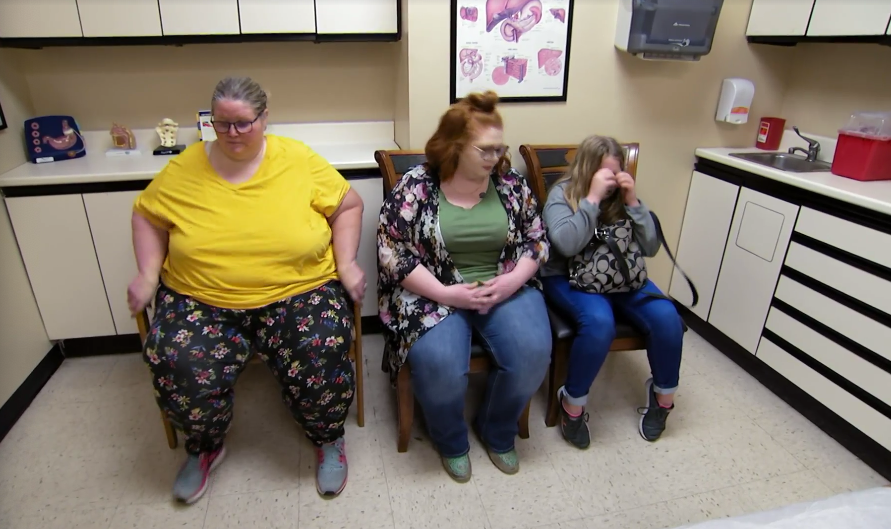 Article continues below advertisement
"It's already taken my ability to function, my job, my family, just about everything. The only thing left is for it to physically take my life," she says.
Meanwhile, her eldest daughter Isabella just wants her mom "to become a human again," as she's spent the past few years being the head of household: taking care of her mother, buying the family groceries and cooking every meal.
Bethany drops out of Dr. Now's care. Follow her progress on Facebook.
But once Bethany visits Dr. Now, he's able to pick up on something we didn't notice about the addiction counselor's approach. "She seems to think there is a magic solution," the renowned bariatric surgeon says, and while we were hoping that Bethany would prove him wrong, it turns out that Dr. Now was right all along.
Article continues below advertisement
Bethany manages to lose 69 pounds in order to get approved for surgery, and then loses about 30 more after undergoing the procedure.
But despite her progress, Dr. Now isn't pleased with her weight-loss timeline, saying that she should be losing a lot more weight more quickly following her sleeve procedure. He's also been telling her she needs to go to psychotherapy to address the roots of her food addiction, but Bethany is unwavering in her decision not to attend.
Article continues below advertisement
As Bethany tells it, she's "frustrated because the surgery was supposed to make everything easier and I don't feel like it is right now and I don't understand why." "I just thought the surgery would take away the cravings," she laments, while Dr. Now reminds her that he cautioned her this wouldn't be the case.
Then, unable to deal with the psychological and physical requirements Dr. Now mandates for her recovery, Bethany drops out of his care a few months after the surgery. Dr. Now insists that her therapy will be covered financially, but she has no desire to face her emotional past and deal with unresolved issues. "She's playing a very risky game," Dr. Now tells cameras, "because it's only going to be a matter of time before her body starts breaking down more than it already has."
"I'm not getting what I need out of the program," Bethany explains. "I still plan on losing the weight and getting the life I want for me and my family no matter how hard it is or how long it takes," are her last words on the show.
These days, Bethany has started a blog to document her weight-loss journey, called Bariatric Mama. She's also posting photos of her progress on her Facebook page.
New episodes of My 600-lb Life air Wednesdays at 8 p.m. on TLC.