Bhad Bhabie Says Her Mom Won't Move Out of Her Home: A Look at Their Strained Relationship
Internet sensation Bhad Bhabie and her mom Barbara Ann Bregoli have always had a strained relationship — but why? Here's everything we know.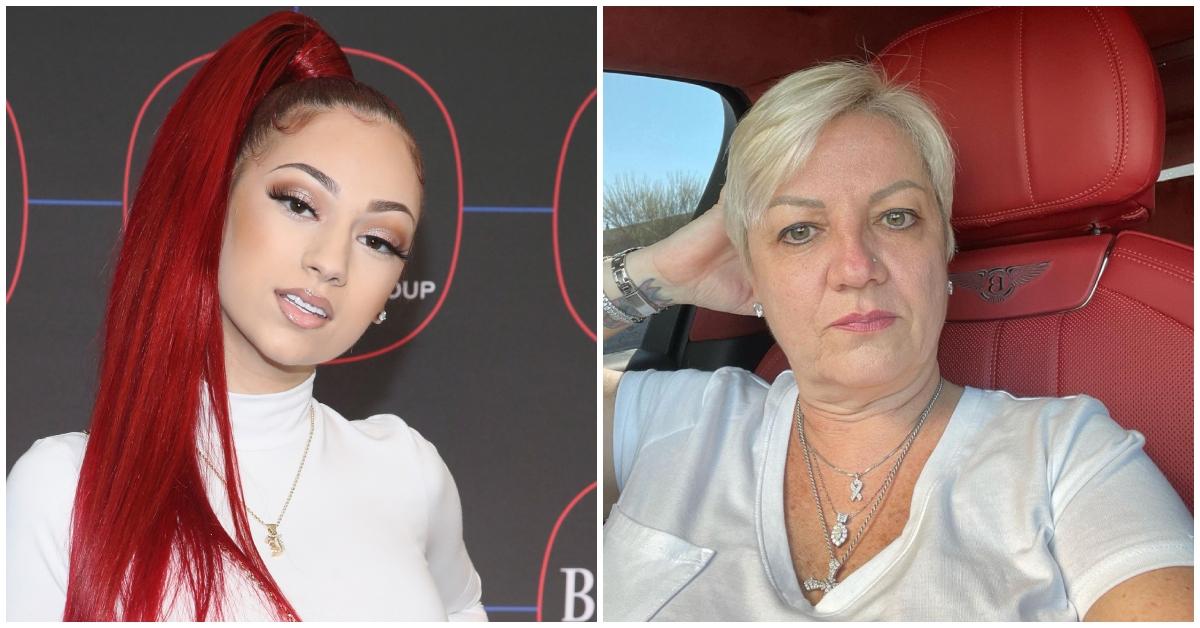 In 2016, a 13-year-old named Danielle Bregoli, now known as Bhad Bhabie, uttered the iconic line "cash me ousside, how 'bout dat?" while on an episode of Dr. Phil. And forever, the world was changed.
She quickly went viral for the phrase and ventured into the music business, later solidifying herself as an internet personality. When she turned 18, she started an OnlyFans account where she further supplemented her income and grew her fanbase.
Article continues below advertisement
But while Bhad Bhabie may seem to have it all, there's one thing she doesn't have: a stable relationship with her mother, Barbara Ann Bregoli. The two women seemingly have a lot of tension between them but continue to remain in each other's lives. Why is that? Also, what even is the drama between them about? Keep reading to find out.
Article continues below advertisement
Bhad Bhabie and her mom have had drama since she was a child.
The drama between Bhad Bhabie and her mother Barbara Ann Bregoli can't be pinned to one specific event. In fact, it's unclear if they ever had a great relationship as things already seemed rough by the time she was 13.
When we were first introduced to the mother-daughter duo on Dr. Phil, Barbara claimed that her daughter was "ungovernable" and "out of control." Furthermore, footage of their home life showed that they often physically attacked each other.
Article continues below advertisement
After the show, Barabra agreed to send Bhad Bhabie to a Dr Phil-vetted reform camp for six months where the teen later said she was abused, likely causing her to resent her mom even more.
As Bhad Bhabie rose to fame, her mom began making a profit off her and things seemed to simmer down.
In 2017, the teen even surprised her mom for Christmas in an emotional video when she gave her money to pay off her mortgage.
Article continues below advertisement
However, it appeared Barbara expected the money to continue flowing her way ever after her daughter turned 18 and was legally an adult.
As Bhad Bhabie insinuated to Emily Ratajkowsk in April 2023 on her podcast High Low with EmRata, Barbara was hungry for cash and didn't care how it was made. "That lady love money, she don't give a f--- where it come from."
But there's more to their drama than just money. Bhad Bhabie opened up about her mom in August 2023 on Instagram Stories, which the account @teatotalk later shared.
"I live in fear of this lady every day. She's mentally sick and I'm scared of what she's capable of. Don't think I have her around because I want to," Bhad Bhabie wrote, explaining that she has asked her mom to move out and offered to buy her a house, but she wouldn't leave.
Article continues below advertisement
"I'm tired of her living a false narrative on social media. She makes it seem like she cares about me and loves me when it's all a front."
Some fans worry that they have a parasite-host relationship and Barbara is feeding off her daughter.
Bhad Bhabie further wrote: "I truly feel my only way out of this is to die."