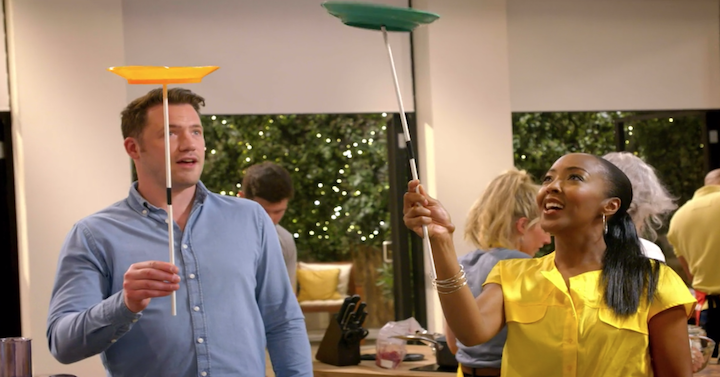 Meet the Hosts of 'The Big Family Cooking Showdown,' Your Latest Culinary Obsession
Article continues below advertisement
By this we mean we strongly recommend adding the show to your queue. New episodes of Season 2 just dropped on Netflix, which means there are 16 new family teams battling it out to see who can prepare the best dishes and make "ordinary food extraordinary," as host Angellica Bell mentions in a clip teasing the show.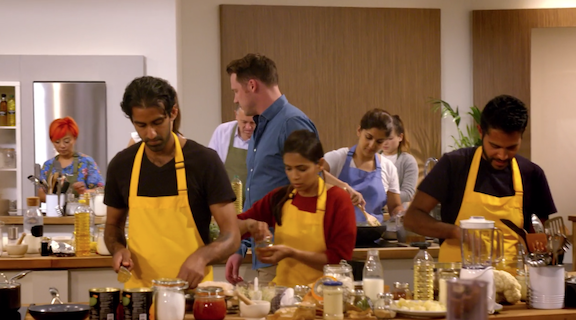 Article continues below advertisement
Like Great British Bakeoff, the cooks on Big Family Cooking Showdown aren't professional. Which makes Big Family Cooking Showdown a lot more low-key and entertaining to watch than a rapid-fire competition series between well-known cooks in the fine-dining world.
Rather, this British competition features different kinds of families as they showcase their best home-cooked meals to be judged by renowned people in the culinary field, namely hosts Angellica Bell and Tommy Banks. These judges are taking BBC by storm for the first time and replacing Season 1's Nadiya Hussain and Zoë Ball.
Article continues below advertisement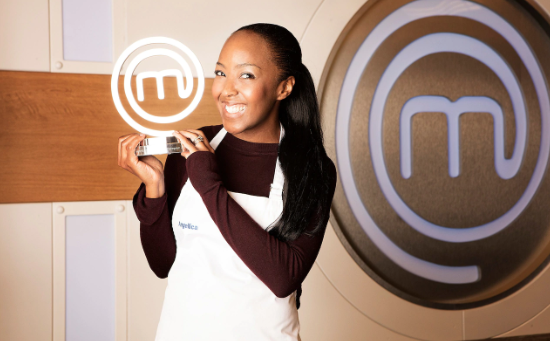 Angellica Bell was 2017's Celebrity MasterChef. 
Angellica Bell, 43, is quite well-known in the U.K. where she's been presenting TV shows on CBBC, the BBC's children network, since 2000. She was the host of That's Genius!, Xchange, 50/50, and Short Change before breaking into adult programming. In later years, she presented So You Think You Can Dance and The Zone.
Article continues below advertisement
But after a few years on the hosting side of reality programs, Angellica tried her hand at competing. First, she appeared as a tap dancing contestant on Born to Shine, where she sadly didn't make it to the final. Later, she came in second place on the reality series 71 Degrees North, and competed in a sailing challenge for BBC's Sport Relief charity event.
In 2017, Angellica finally achieved the television success she'd long been wishing for when she won the twelfth series of BBC's Celebrity MasterChef. A poached pear, Camembert, and perfectly cooked halibut helped Angellica sweep to victory in the final, beating out Ulrika Jonsson and Dev Griffin. She was even able to put her husband, Michael Underwood, to shame after the latter only made it to the finalist round on Celebrity MasterChef back in 2012. Follow Angellica, who's back in her comfort zone as a host of Big Family Cooking Showdown's second season, on Instagram here.
Article continues below advertisement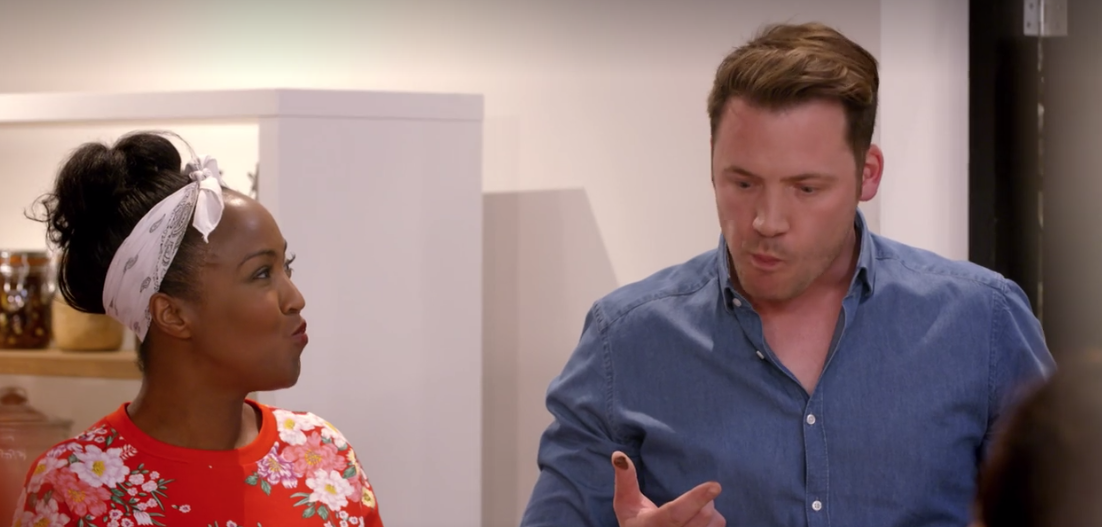 Tommy Banks is the youngest chef to receive a Michelin Star.
You won't want to roll your eyes at Tommy's critiques during this season of The Big Family Cooking Showdown. The 30-year-old single-handedly put his parents' restaurant, The Black Swan at Oldstead, on the map — and in 2017, The Black Swan was rated the best restaurant in the world by TripAdvisor.
At 17, Tommy started helping out in the kitchen of the restaurant and pub his parents had newly acquired. Without any formal training, Tommy soon took over as head chef of The Black Swan, and at the age of 24, became the youngest chef to ever receive a Michelin Star. Since achieving that accolade, Tommy has appeared on TV, first competing in Great British Menu, and later as a regular guest chef on BBC's Saturday Kitchen.
Follow his culinary creations on Tommy's Instagram page, here. Don't miss the opportunity to watch Tommy and Angellica give their feedback on each of Big Family Cooking Showdown's dishes. Both seasons of the cooking show are currently streaming on Netflix.