Billie Eilish Revealed a Tattoo on Her Hip on the Cover of 'British Vogue'
The "Bad Guy" singer has been spotted with some tattoos just for them to disappear. What's the truth? Here is what we know about Billie Eilish's tattoos.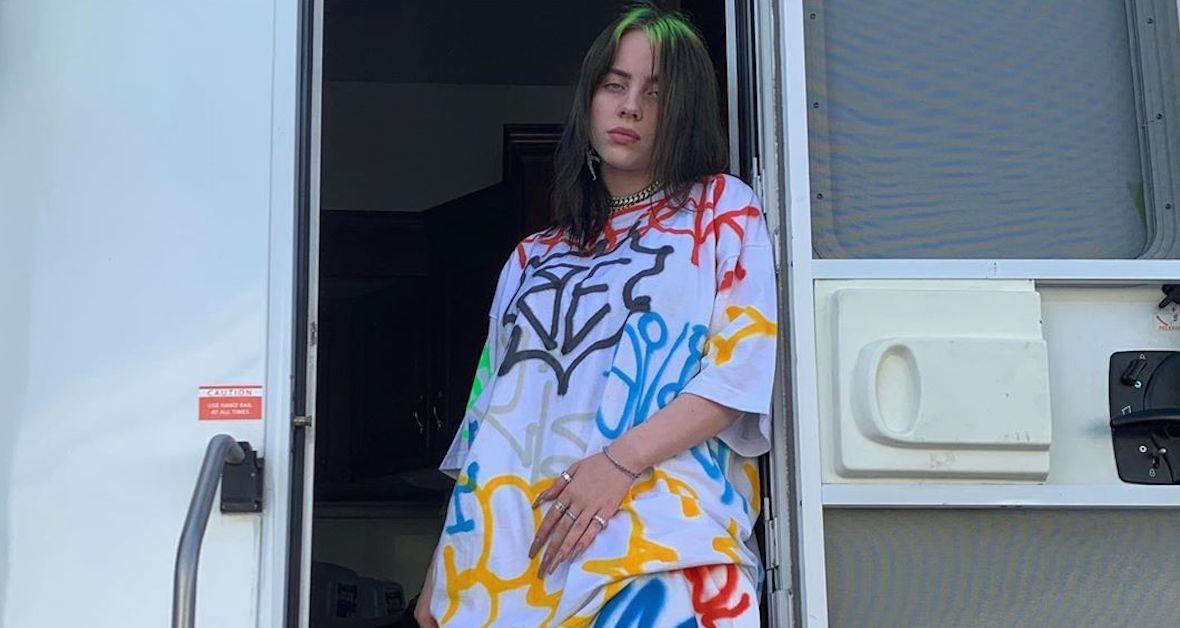 So, you think you're a hardcore Billie Eilish fan? Let's see if you know about her tattoos.
Before we jump into the juicy details, though, let's do a quick recap for everyone who's been living under a rock for the last few years.
Article continues below advertisement
Billie is a singer-songwriter who first came to fame with her Soundcloud upload "Ocean Eyes" at the age of 14. After releasing her first studio album, it became the best-performing album of 2019. She has also earned Grammys, MTV Music Awards, and American Music Awards all before the age of 18.
Ok, now that you're caught up...
Billie Eilish's tattoos are a mystery to her fans.
Billie's existent or non-existent tattoos have been a hot topic for some time now. We've seen several pictures of her sporting various neck tattoos, but said tattoos disappear the next time she graces the public. Where did they go? Were they temporary? Why is she keeping us in suspense?
Ok, let's take a breath and start with what we do know.
Article continues below advertisement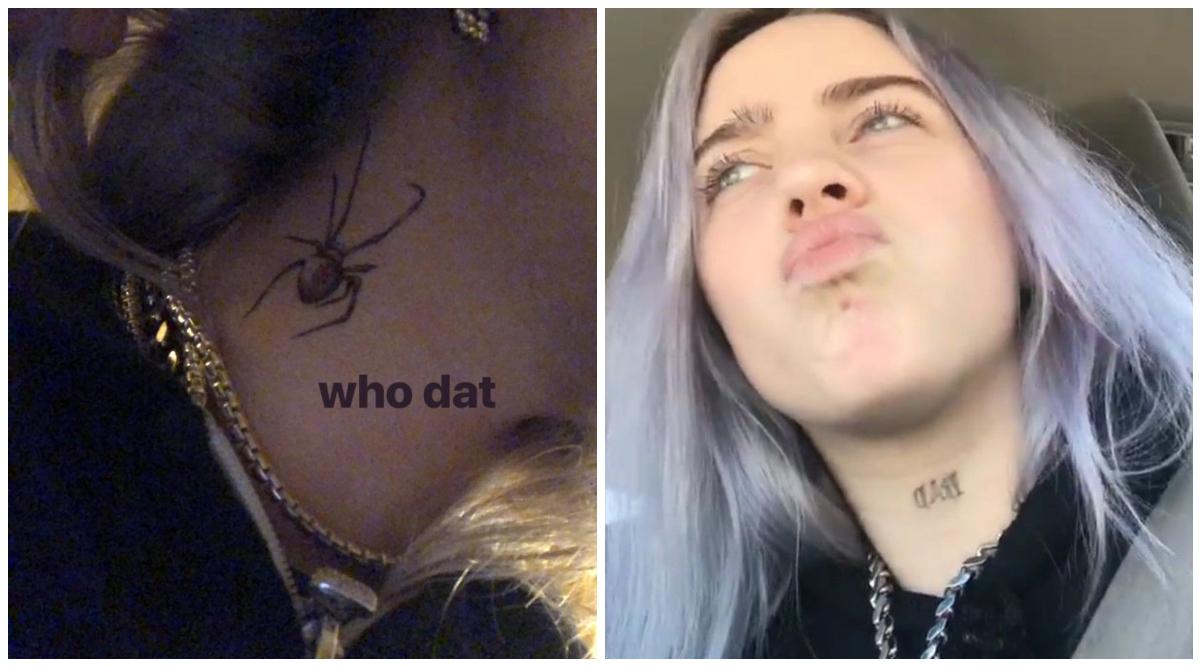 Billie's tattoos prior to her 18th birthday were most likely temporary.
The first thing we know is that Billie has been seen with multiple tattoos. Several Instagram photos showed her sporting a spider tattoo and later, a tattoo of the word "Bad." Not only did we see them, but we saw them in the same place, and they mysteriously disappeared not long afterward.
The only explanation is these tattoos were simply temporary.
Article continues below advertisement
Fact number two: Billie neither confirmed nor denied the existence of any tattoos when she was still a minor. She did, however, say last winter that tattoos were on the way, but this statement was because she was still 17 at the time and wasn't legally allowed to get a tattoo without parental consent, which leads us to assume that she was actually without ink until at least December 18, 2019 — her 18th birthday.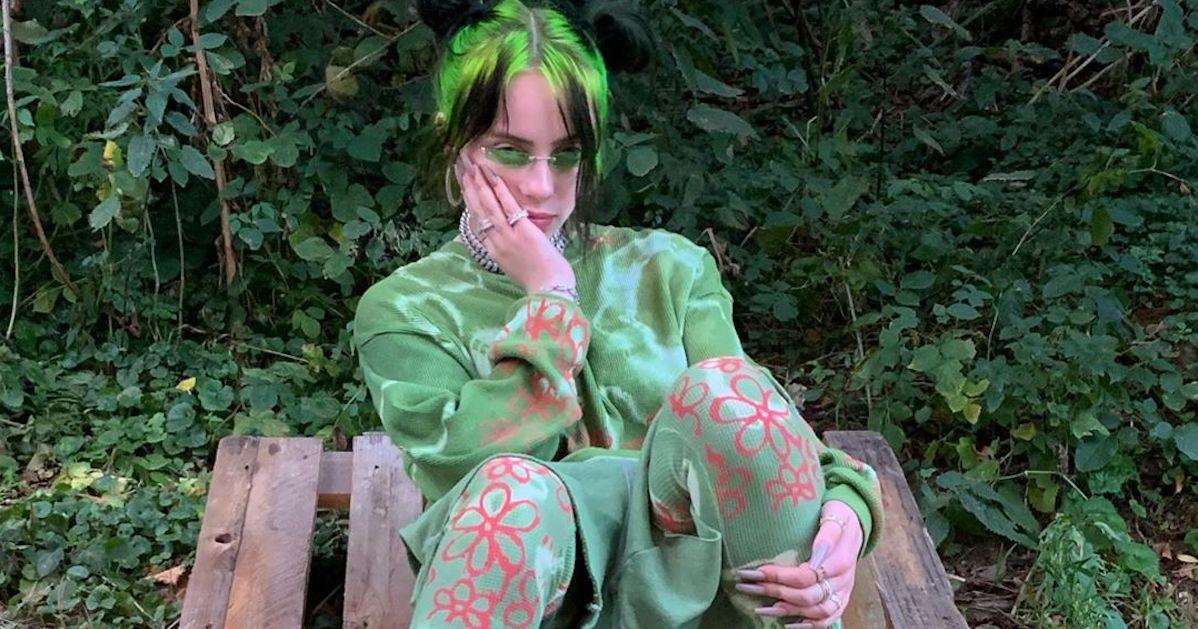 Article continues below advertisement
Yeah, that JonBoy tattoo is not real, either.
We know some of you are out there are screaming, "She's already got a tattoo!", and we know you're referring to the 2019 Instagram post by jonboytattoo that shows a signature tattoo on the arch of her foot, but stop for just a minute and take a look at the caption:
@billieeilish get a Jonboytattoo
He said, "get" a tattoo, not "got" a tattoo. He's trying to make suggestions — just like the rest of us — for what Billie should get.
Article continues below advertisement
Billie Eilish showed off a tattoo on the cover of 'British Vogue.'
For the first time, Billie revealed what appears to be a permanent snake tattoo — she has slithering up her right hip — on the cover of British Vogue.
Article continues below advertisement
The singer mentioned she got her first-ever real tattoo during a 2020 interview with Vanity Fair. "I did get a tattoo, but you won't ever see it," she said at the time. (Well, things definitely have changed!)
Do you think Billie will be getting more permanent ink in the future?