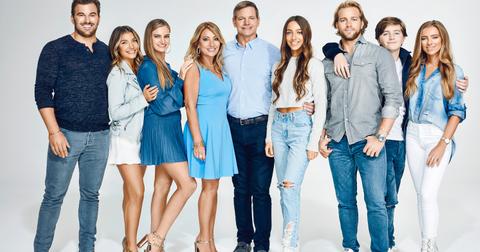 Billy Busch on 'The Busch Family Brewed' Has Beer to Thank for His Fortune
By Chrissy Bobic

Updated
The Busch family, behind the Anheuser-Busch beer company, certainly isn't hurting for money, and when The Busch Family Brewed premieres on MTV, viewers will get to see just how wealthy Billy Busch is and how deep his pockets go. At the family's heart, they are all about having a good time and bonding with each other, but they are also filthy rich and you can't help but wonder what Billy Busch's net worth is.
Although there aren't clear records about Billy's personal net worth, there are some extravagant numbers out there that spell out just how big of a fortune the family has. Billy is the great-grandson of Adolphus Busch, who co-founded the Anheuser-Busch company. He's also the owner of William K. Busch Brewing Company. Clearly, it pays to be in the business of beer.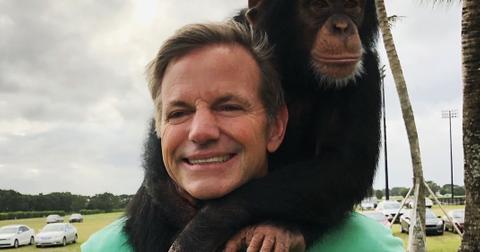 What is Billy Busch's net worth?
While Billy's personal net worth isn't public record, according to Forbes, the Busch family fortune reached $13.4 billion in 2016. Because Billy is the official owner of the William K. Busch Brewing Company and one of the siblings involved in controlling a hefty family trust, it's safe to say that Billy has an impressive bank account of his own, complete with plenty of commas and zeros.
Billy comes from a long line of brewers.
Billy's great-grandfather Adolphus first brewed Budweiser in 1876, marking the beginning of what would be generations of his family involved in the brewing business. And while the family company would undergo plenty of changes throughout the years, they have remained loyal to the kind of business that started it all. Even when prohibition threatened to end it, Adolphus's son, August Busch Sr., kept the company afloat by selling ice cream and soda instead. But today, it's all about the beer.
When does 'The Busch Family Brewed' premiere?
People everywhere will get a closer look at Billy and his family when The Busch Family Brewed premieres on MTV on March 5. The official press release for the new reality series says that "With a name synonymous with pouring up a good time, no one brings the party like the Busch Family, founders and original owners of the iconic beer brand." The show will feature Billy, his wife, and their seven kids, some of whom may be on the track to helping with the family business.
The company is always expanding.
The show will also focus on the Busch family's plans to build a new craft brewery on their 700-acre property, which will be the first time that has been done in the family for more than 150 years. And back in 2018, the Busch family had announced plans to open a new brewery in Missouri. This time, viewers will get to see the ins and outs of creating a new brewery on camera, with a little family drama thrown in for good measure, of course.
The show seems like a mix between Party Down South and Chrisley Knows Best, which you really can't be mad at. So while Billy's personal net worth isn't totally clear, the family business is obviously booming.
The Busch Family Brewed premieres on March 5 at 9 p.m. ET on MTV.