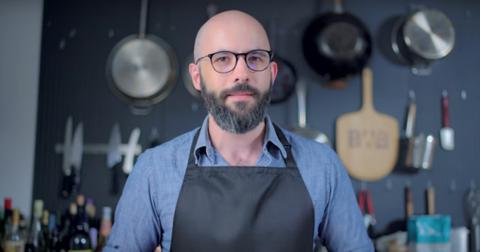 Does 'Binging With Babish' Star Andrew Rea Have a Girlfriend? Here's What You Need to Know
By Rebecca Macatee

Updated
If you're not familiar with Binging With Babish, do yourself a favor and check it out on YouTube. Each episode features filmmaker and chef Andrew Rea serving up fresh, delicious dishes inspired by your favorite TV shows and movies. 
Binging With Babish brings viewers inside Andrew's kitchen, but fans are also curious about the YouTube star's personal life — most specifically — if he has a girlfriend. Here's what you need to know.
Article continues below advertisement
Andrew from Binging With Babish has been married before. 
Andrew confirmed in a Reddit Q&A that he married his wife in 2014, but they'd dated for 10 years prior to the wedding. "We're high school sweethearts," the Binging with Babish star explained. He also said she was "very excited and supportive about the videos," which have really achieved viral success in the past few years. 
Unfortunately, things didn't work out. 
Eagle-eyed fans took notice when the Binging With Babish star quit wearing his wedding ring. When asked about the missing band during a 2018 Reddit AMA, Andrew wrote, "I guess enough time has passed that I can talk about this haha, yes, I went through a divorce last year. Loooooong story."
Article continues below advertisement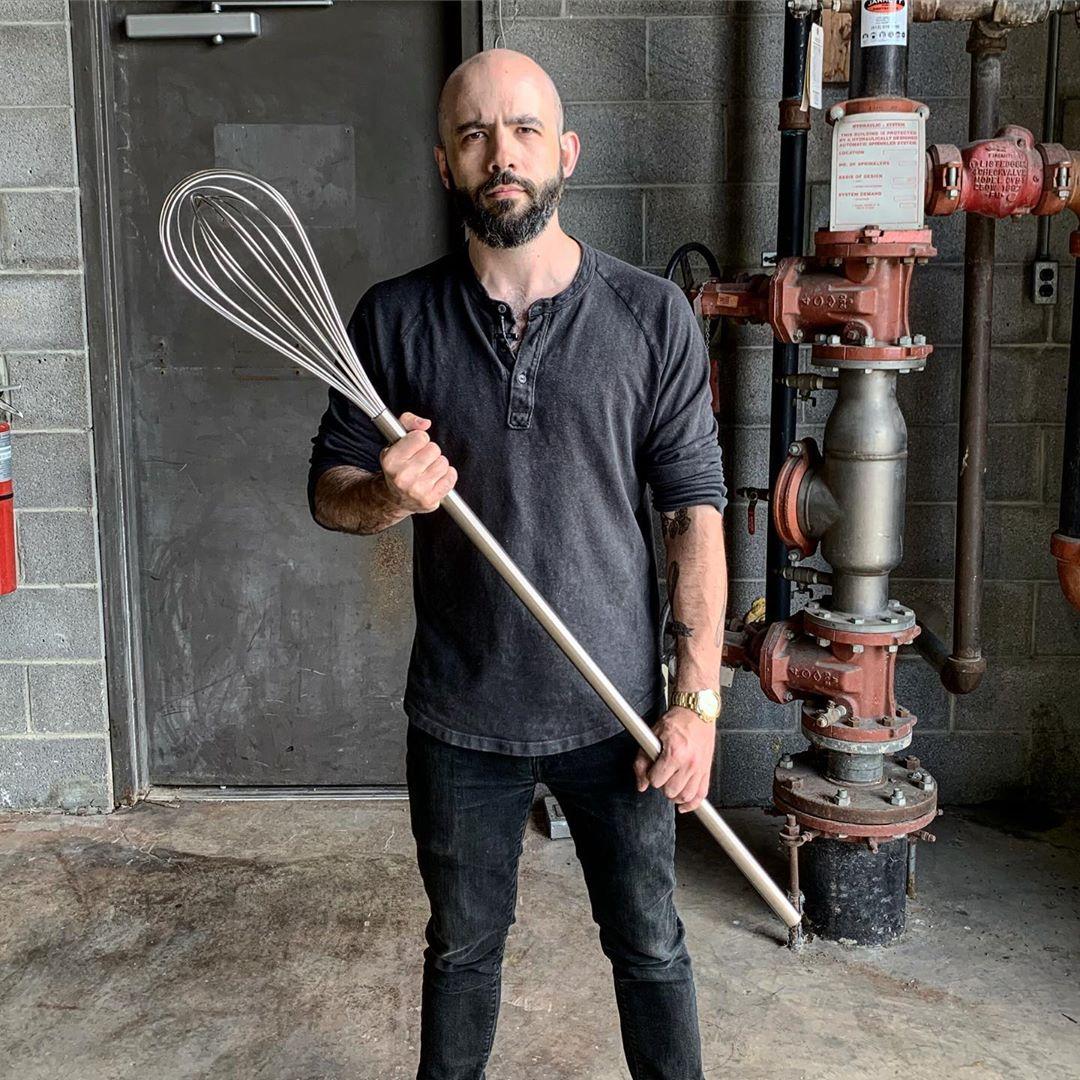 So does the Binging With Babish star have a girlfriend?
Well, he's keeping us guessing. The YouTube star, whose channel currently has over 4 million subscribers, is keeping his dating life private for now. Andrew hasn't gone public with a new girlfriend yet, but when he does, Binging With Babish fans will undoubtedly hope to see her popping up in his videos. 
Article continues below advertisement
Andrew's been pretty busy. He recently ate spicy wings and got a tattoo — at the same time. 
The Binging With Babish star definitely keeps things interesting! He recently appeared on First We Feast with Sean Evans, and the two YouTube chefs challenged each other to see who could eat the hottest, spiciest wings. Andrew took it a step further and got a chicken tattooed on his bicep. 
"The chicken's name is Drew," he said, flexing his muscles, "and look! I can make it squawk!"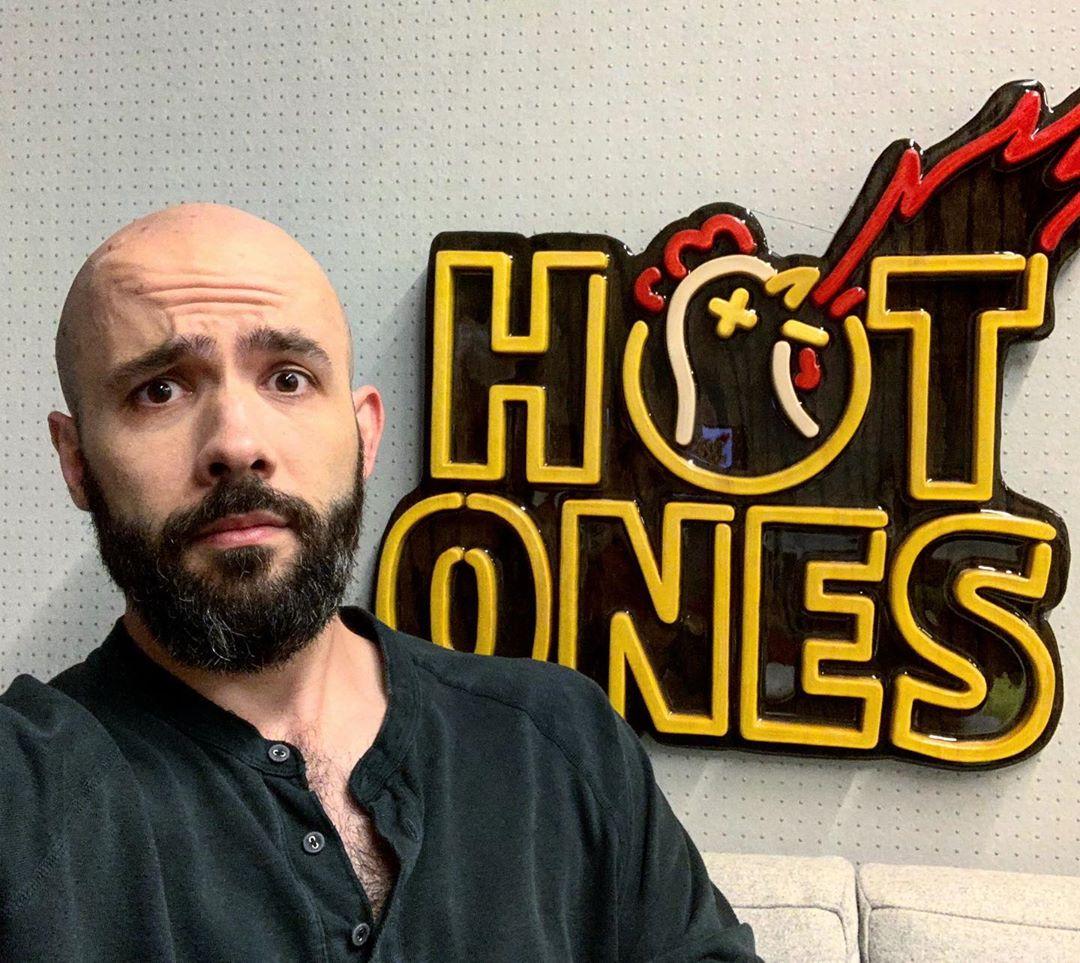 Article continues below advertisement
He's also building the Binging with Babish brand. 
In addition to his hugely successful cooking show, Andrew has released a Binging with Babish cookbook. It features 100 recipes, incredible photos, and a behind-the-scenes look into what really goes on in the Binging with Babish kitchen.
Andrew has stayed true to his comical storytelling style, but as he told Uproxx, he is "a little tamer now than I was" now that his brand is getting bigger.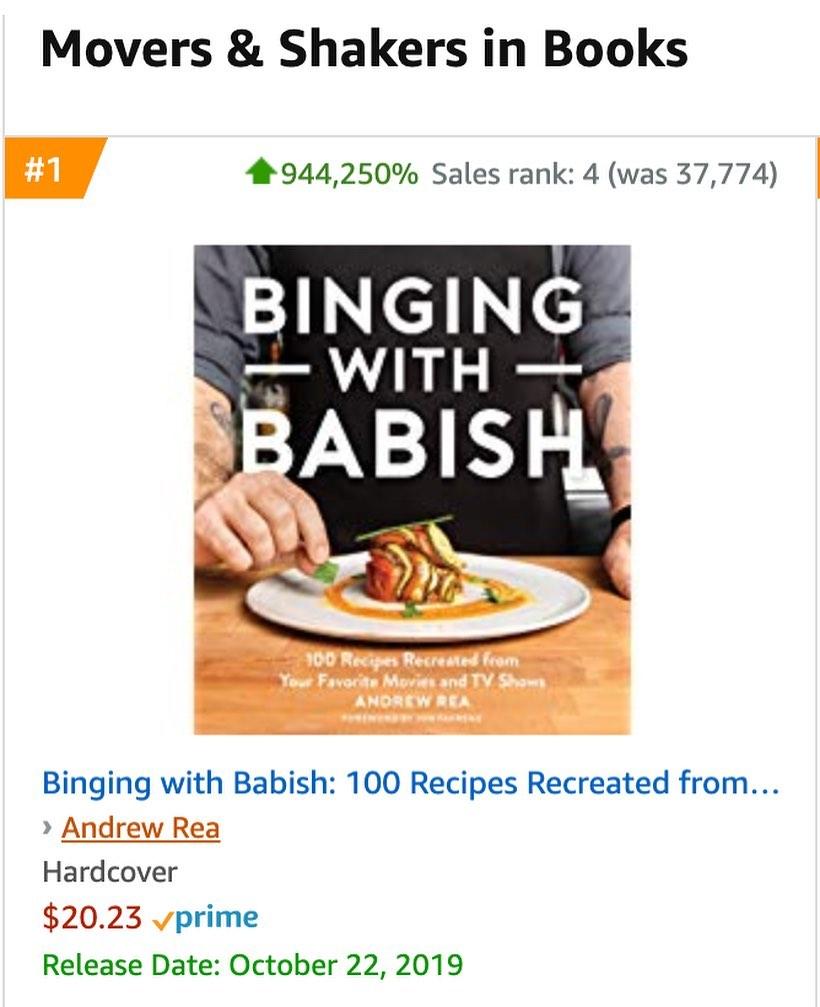 "People watch the show with their kids or their little siblings or whatever and they bond over that and make things from the show," he explained. "I don't want to make the show super not safe for work. So I always cut my very occasional cuss words... It's made the show very advertising safe and a good place to collaborate with brands."
He's funny, he can cook and he has business smarts! Sounds like our kind of guy.