Meet 'Binging With Babish' Star Andrew Rea's Girlfriend
If you're not familiar with Binging With Babish, do yourself a favor and check it out on YouTube. Each episode features filmmaker and chef Andrew Rea serving up fresh, delicious dishes inspired by your favorite TV shows and movies.
Binging With Babish brings viewers inside Andrew's kitchen, but fans are also curious about the YouTube star's personal life — most specifically — if he has a girlfriend. Here's what you need to know.
Article continues below advertisement
Andrew from Binging With Babish has been married before. 
Andrew confirmed in a Reddit Q&A that he married his wife in 2014, but they'd dated for 10 years prior to the wedding. "We're high school sweethearts," the Binging With Babish star explained. He also said she was "very excited and supportive about the videos," which have really achieved viral success in the past few years.
Unfortunately, things didn't work out. 
Eagle-eyed fans took notice when the Binging With Babish star quit wearing his wedding ring. When asked about the missing band during a 2018 Reddit AMA, Andrew wrote, "I guess enough time has passed that I can talk about this haha, yes, I went through a divorce last year. Loooooong story."
Article continues below advertisement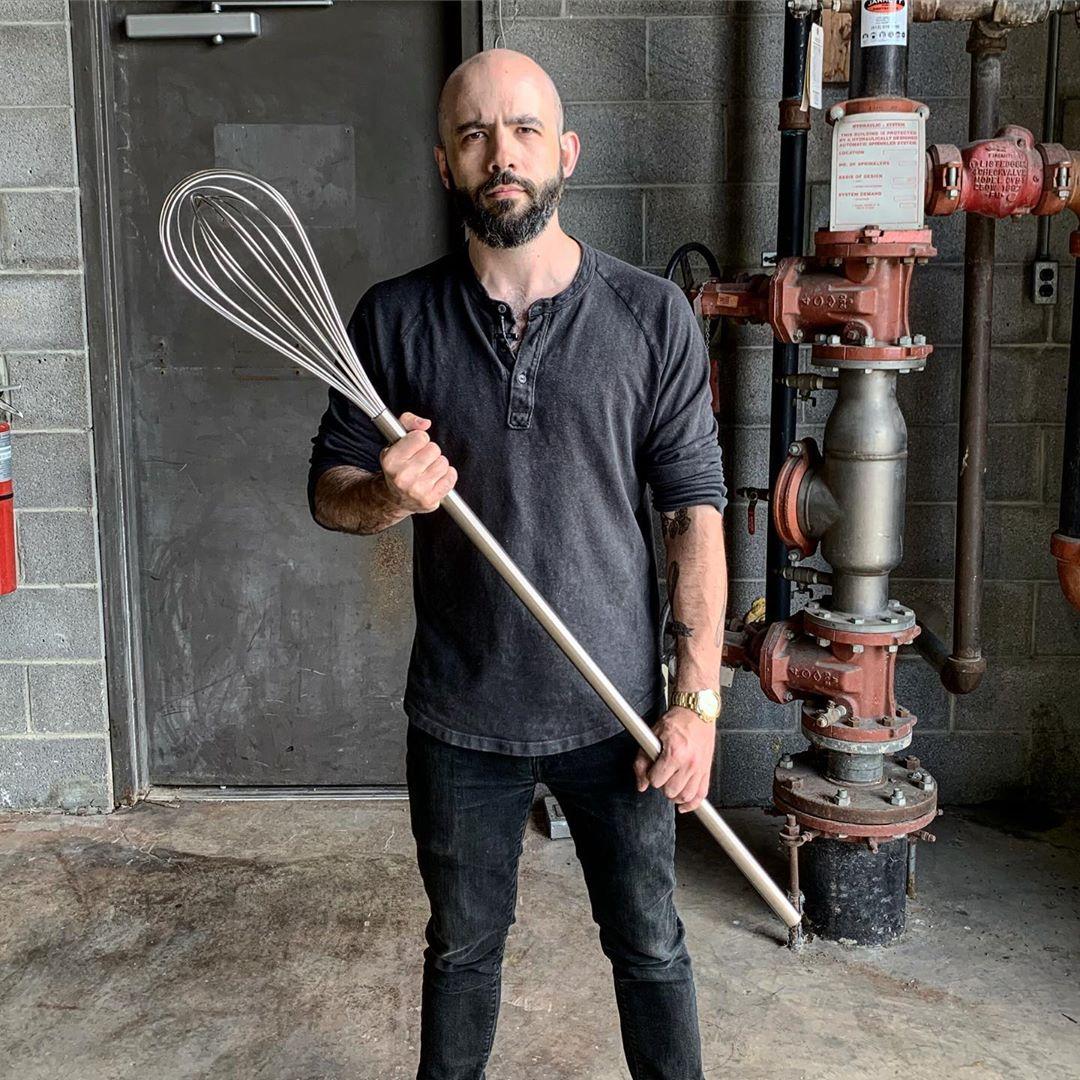 So does the 'Binging With Babish' star have a girlfriend?
These days, Andrew is dating video editor and producer Jessica Opon. She's made some appearances on his social media pages recently, and we got to see more of the space they share in Brooklyn when the couple showed off their beautiful new house for Architectural Digest's "Open Door" series.
Article continues below advertisement
Andrew and Jess moved to their gorgeous new home in April 2020.
In his Architectural Digest tour, the YouTube chef explains that he recently became a first-time homeowner. And talk about a starter house! The couple's new place is a six-story home.
"It's basically six levels," he explained. "The top four levels are my house and the bottom two levels are the studio, where I make the show."
Article continues below advertisement
The house features several beautiful personal touches, like a black-and-white photograph of Balthazar in the dining room, where Andrew explains he and Jess went on their third date.
We also get to see where Jess does her editing and guitar playing, in a gorgeous cozy office that "also doubles as a cat room."
"One of my favorite things in this room is this signed Hamilton poster that Andrew got me," she says.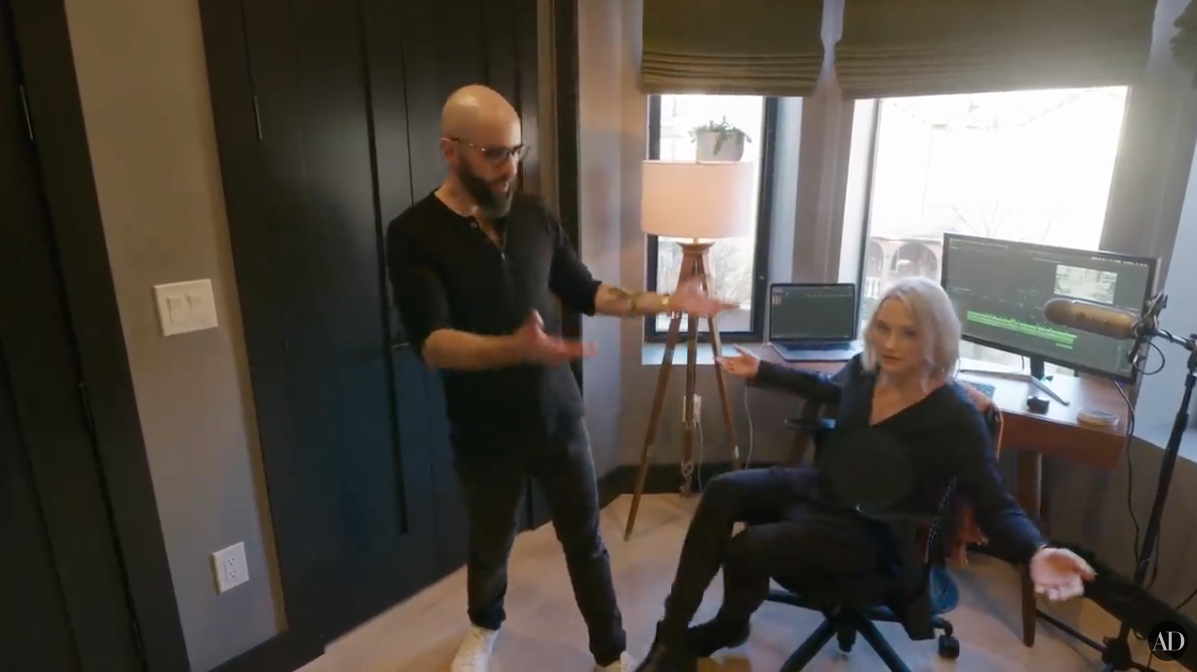 Article continues below advertisement
See more of where your favorite YouTuber lives and works!
While we credit the "Open Door" tour with introducing us to Andrew's gorgeous girlfriend, one of our favorite parts of the tour was getting to see Babish behind the scenes, in the beautiful brownstone where he lives and works.
We get to tour the two studios where Andrew shoots, one of which will be highly recognizable from most of his solo videos, while the other might look familiar for fans who have been living for his "Stump Sohla" series.
"I designed these spaces because I've been making this show for about five years, so I knew what I was looking for," he explains.
But the most touching moment of the tour comes at the end, where he addresses his fans directly. "The reason I wanted to show you [my house]," he says with his signature soothing voice, "is because everything you see here is a direct result of your support and your watching my show and having lifted me up in the incredible way that you have. You've given me my dream house, my dream job, and my dream life."