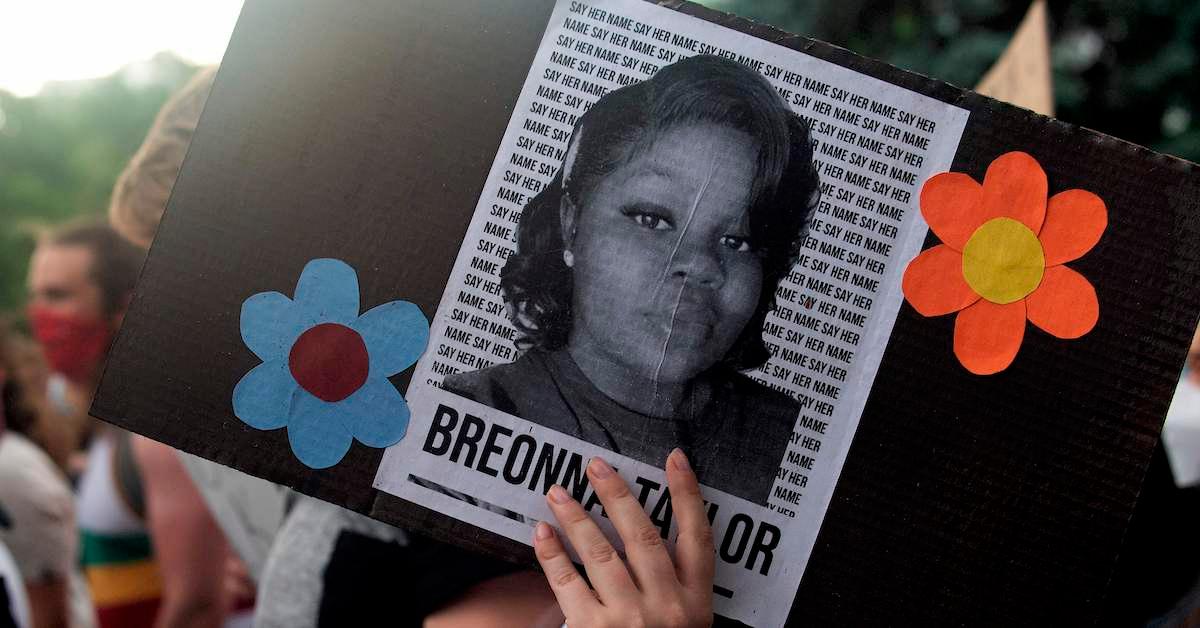 Celebrate What Would Have Been Breonna Taylor's 27th Birthday With #BirthdayForBreonna
Friday, June 5, 2020, would have been Breonna Taylor's 27th birthday, but instead of celebrating with the young EMT, Breonna's family is grieving. When freelance writer and culture critic Cate Young realized her mother shared a birthday with the slain woman — whose name joins a long list of Black civilians killed by police, including George Floyd, Sean Reed, Tony McDade, and David MeAtee, she knew she wanted to mark the day in a meaningful way.
Article continues below advertisement
"I had just been feeling kind of frustrated with how quickly Breonna's name had fallen out of the news cycle," Cate told Distractify exclusively. "I think with the protests that have been happening in George Floyd's name, it kind of got really easy and convenient to forget her."
Article continues below advertisement
She continued, "But having been paying attention to the news for the last 7 or 8 years, I've seen this kind of thing happen over and over again, where we enter these periods of increased attention to police brutality against Black people, Black women are among that number, and those Black women's names just stop coming up in stories."
As Cate was preparing for her mother's birthday, she reflected on what the day would look and feel like for Breonna's loves ones, which spurred her to action.
#BirthdayforBreonna is a day of concrete action.
It seems Cate wasn't alone in her disappointment with the lack of attention to Breonna's death, because her idea quickly caught on. The recent graduate of USC's journalism masters' program had never organized like this before,. Nevertheless, she quickly put together an action plan to flood social media with Breonna's name and to send some powerful reminders to those responsible for holding her killers accountable.
Article continues below advertisement
Cate calls for people to mail birthday cards to Kentucky attorney general Daniel Cameron, as well as Louisville mayor Greg Fischer, Kentucky governor Andy Beshear, and the Louisville Metro Police Department. (The latter is currently under the direction of interim police chief Robert Schroeder after the firing of former Chief Steve Conrad earlier this week.)
Article continues below advertisement
Already, cards are flooding the mailboxes of those with the power to seek justice for Breonna. As hundreds of people share photos of their cards with her, Cate has been overwhelmed by the response.
"It has been overwhelmingly positive. Actually, that's not strong enough, it has been only positive," she said, though she is bracing for the inevitable backlash. "Several celebrities have gotten on board."
One in particular, Busy Philipps, contributed $5,000 to the Breonna Taylor Memorial fund and other material support for the campaign beyond amplifying Cate's efforts over social media.
Article continues below advertisement
Here's how to participate in #BirthdayforBreonna.
Cate's plan has nine action items, and the beauty is that they all can be performed without leaving the house, except to go to the mailbox or post office. That was key for Cate, who herself is immunocompromised and therefore can't risk taking to the streets to protest.
"These are all action items that will still make a concrete difference without having to put your body on the line in front of police or risk contracting the coronavirus, which is still happening, which i guess we kind of just forgot."
Article continues below advertisement
The first action item is to sign the Change.org petition calling for justice for Breonna. The petition's demands include filing charges against the officers and a special prosecutor investigation of the Louisville Metro Police Department.
Second, you can make a donation to the Justice for Breonna Taylor fund. Although it has already far exceeded its $50K goal, keep giving, as the fight for justice will neither be cheap nor speedy.
Article continues below advertisement
Cate's website also includes helpful tools for the other actions items, including an email template you can use to message the public officials mentioned above, as well as mailing addresses for the AG and mayor.
And on Friday, June 5, flood social media, using the hashtags #SayHerName and #BirthdayForBreonna, with remembrances for Breonna Taylor. "Make art, write poetry, post music — anything that will remind people that she lived and that her life mattered," the #BirthdayforBreonna website says.
Article continues below advertisement
Breonna's sister has provided a list of some of Breonna's favorite things for artists and creators looking for inspiration:
Get out there and make sure Breonna's name is not forgotten or ignored.
If you are looking for ways to donate your time or money to Black Lives Matter and other antiracist organizations, we have created a list of resources to get you started.