'Black Crab' Actress Noomi Rapace Hadn't Visited the Film's Location "in Years"
'Black Crab' is a new Netflix film set in a post-apocalyptic world torn apart by war. But were the real filming locations anything like what we'd expect?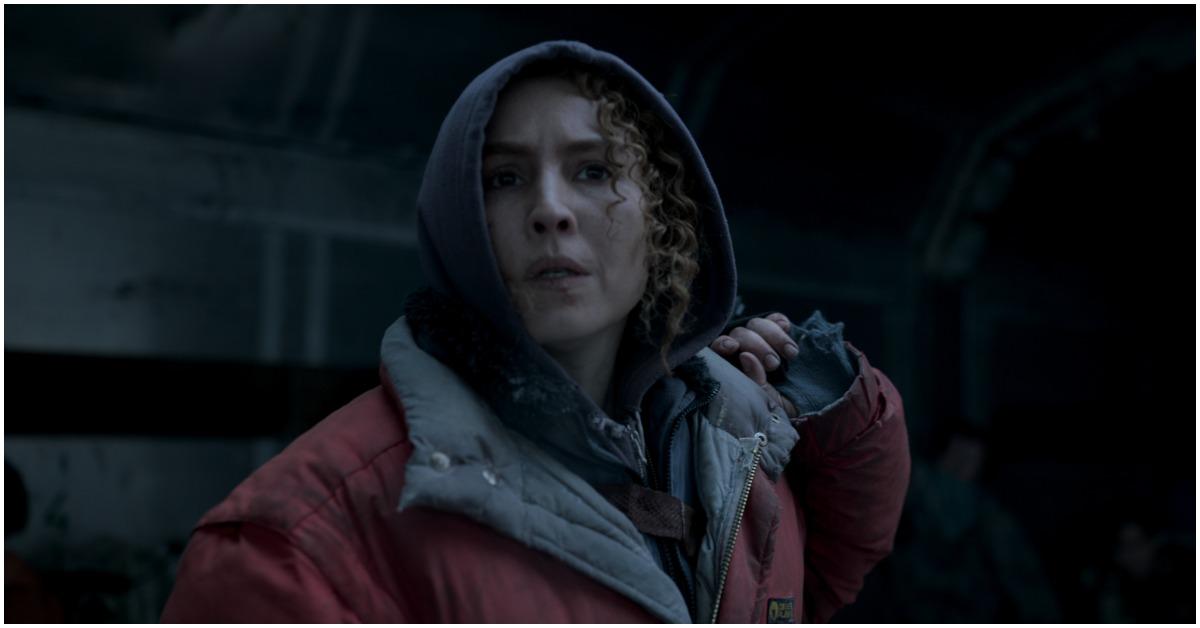 The new Netflix action-thriller film Black Crab shows a fictional portrayal of a solemn world in a post-apocalyptic era. In the movie adaptation of Jerker Virdborg's book of the same name, six soldiers travel across a frozen archipelago to submit a package in hopes of ending the war in their country. Along the way, the soldiers must determine who can and can't be trusted in the group, while deciding what price they're willing to pay for survival.
Article continues below advertisement
Swedish-born actress Noomi Rapace stars in Black Crab as Caroline Edh, a speed skater-turned soldier who wants to reunite with her daughter. Before beginning work on the movie, Noomi shared her excitement about its filming location, adding that it had special meaning to her.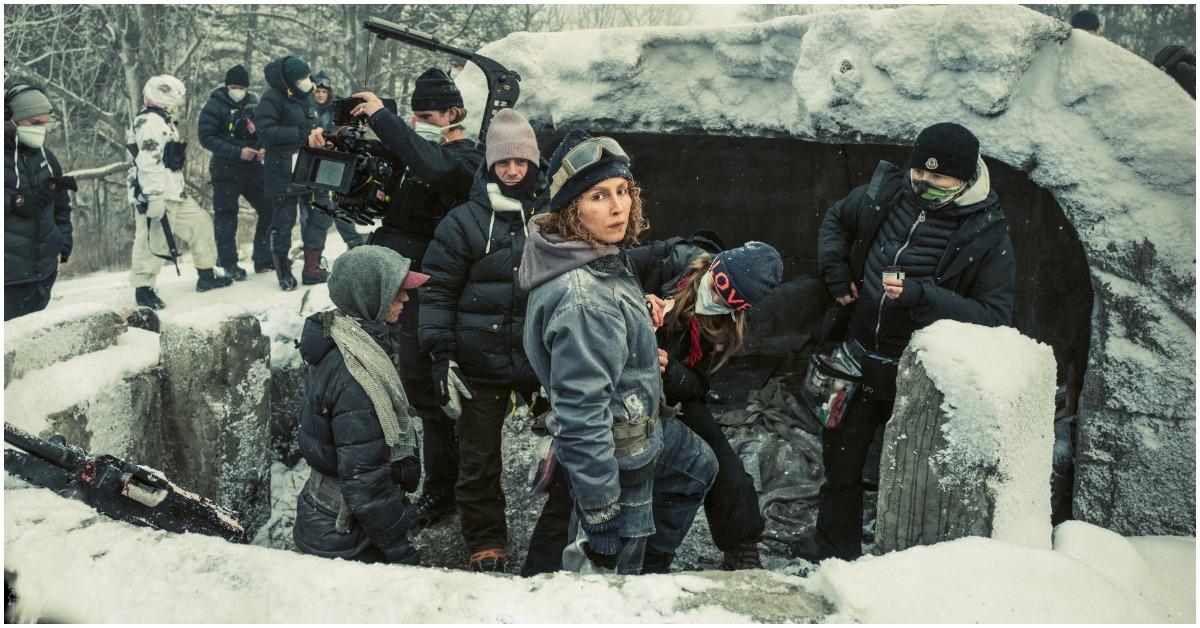 Article continues below advertisement
Where was 'Black Crab' filmed?
In addition to Noomi, Black Crab's cast includes Jakob Oftebro, Erik Enge, Dar Salim, Ardalan Esmaili, Aliette Opheim, and David Dencik, many of whom are from Norway, Denmark, and Sweden. Given this knowledge, you might be willing to guess that Black Crab was filmed in Scandanavia, and you'd be right.
According to posts shared by some of the cast on social media, they began filming in early 2021 and wrapped at the end of March that same year. Although no specific locations have been revealed, Deadline shared that the movie indeed filmed in Sweden. A brief look at the trailer proves the crew did a stelar job of finding dark and icy locations that truly give off that "post-apocalyptic" vibe.
Article continues below advertisement
After landing her role in Black Crab, Noomi revealed why it was such an exciting next move in her career. The Jack Ryan star first rose to international fame following the original Girl With the Dragon Tattoo films, which were made in her native Sweden. However, lately, she's been working mostly in America.
"I'm very excited to come back to Sweden and do Black Crab," Noomi said. "My first Swedish film in years. Can't wait to get suited up and go on this journey – explore human shadows and slide through broken dreams and a world on edge."
Article continues below advertisement
'Black Crab' producer Mattias Montero said showing a dark side of Sweden was a "great challenge."
For producer Mattias Montero, capturing the real Sweden was necessary for making this movie successful. Mattias said telling Black Crab's story through film will give viewers across the world a glimpse into what could happen if society in Sweden, one of the world's happiest countries, devolved into chaos.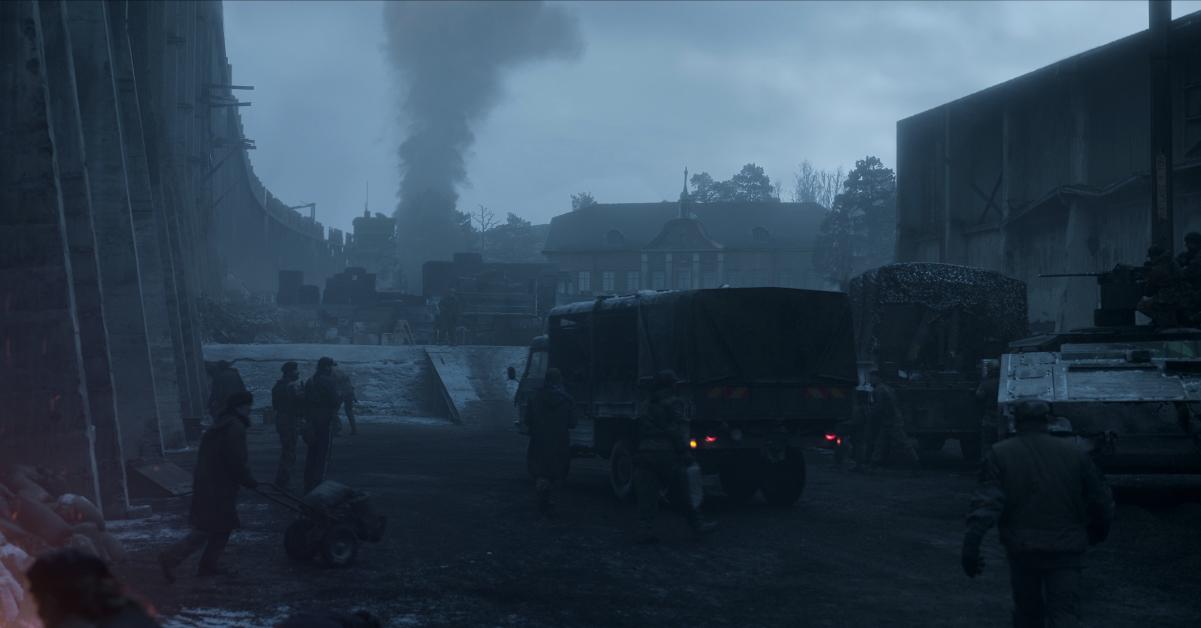 "As a Swede, you grow up knowing you live in a country of peace and equality. All in all, life's good and safe here," he told Deadline. "But lately, we have all learned how fragile our societies are due to pandemics, civil wars, global warming, and economic chaos."
"How would it be to wake up one day in a totally destroyed and war-torn Sweden?," he continued. "Producing Black Crab is about flipping the coin and, from a Scandinavian perspective, show what happens to humanity when chaos arrives. It's a big production and a great challenge and thanks to Netflix we can tell this Swedish story to a global audience."
Black Crab premieres on Netflix on March 18.