Recent Boa Drama Dropped at a Harry Styles Concert, and We're Not Talking About a Snake
At a recent Harry Styles concert in New York City, two women fought over a boa in the bathroom of Madison Square Garden. It ended up on TikTok. What happened?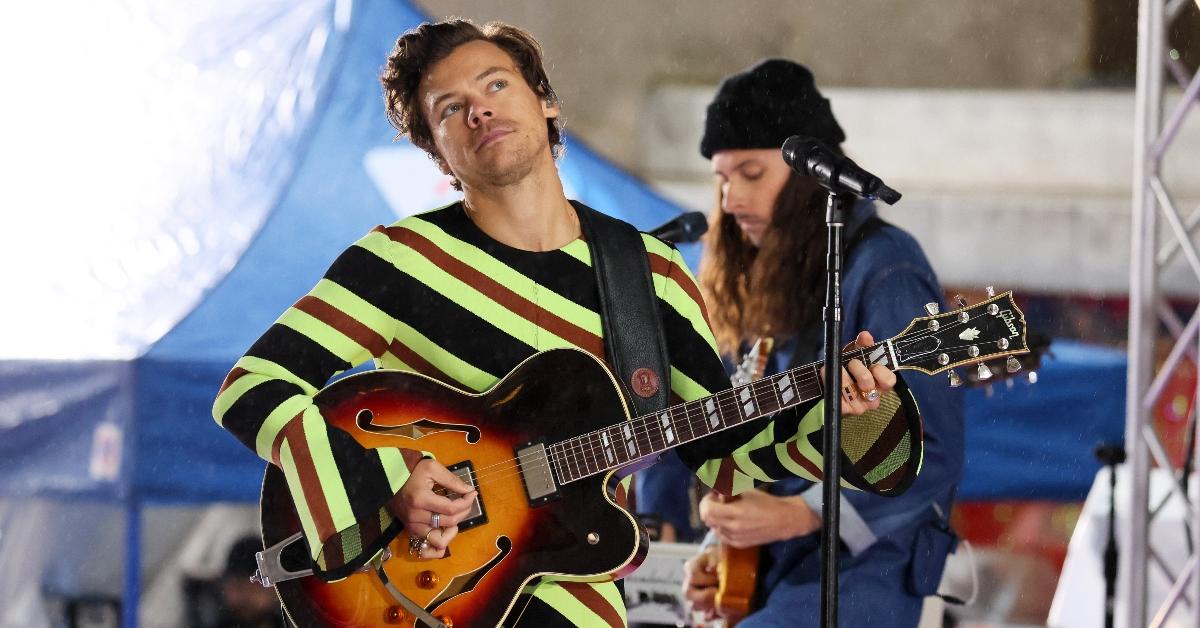 In a perfect world, when one sees that a boa was potentially stolen at a Harry Styles concert, the boa in question is a boa constrictor. Imagine living in a universe where a snake that is roughly 10 feet long cannot only be snuck into Madison Square Garden, but it can also be stolen while there. We can all agree that story is the one we want circulating on TikTok. Sadly, that's not the boa story we got.
Let's get into what happened to Boa Woman at the Harry Styles concert. Don't worry darling, we got you.
Article continues below advertisement
What happened to Boa Woman from TikTok?
As with most things in 2022, this story begins on TikTok, during Harry Styles' 15-night run at Madison Square Garden (MSG). TikTok user briannachickenfry posted a video from a bathroom at MSG, wherein she accuses a woman of ripping a feather boa off her neck that she had been "wearing all night." Brianna then promises fans she will "show them the pictures." She also repeatedly calls this woman a "crazy f---ing b---h" in front of the woman's daughter and her daughter's friend.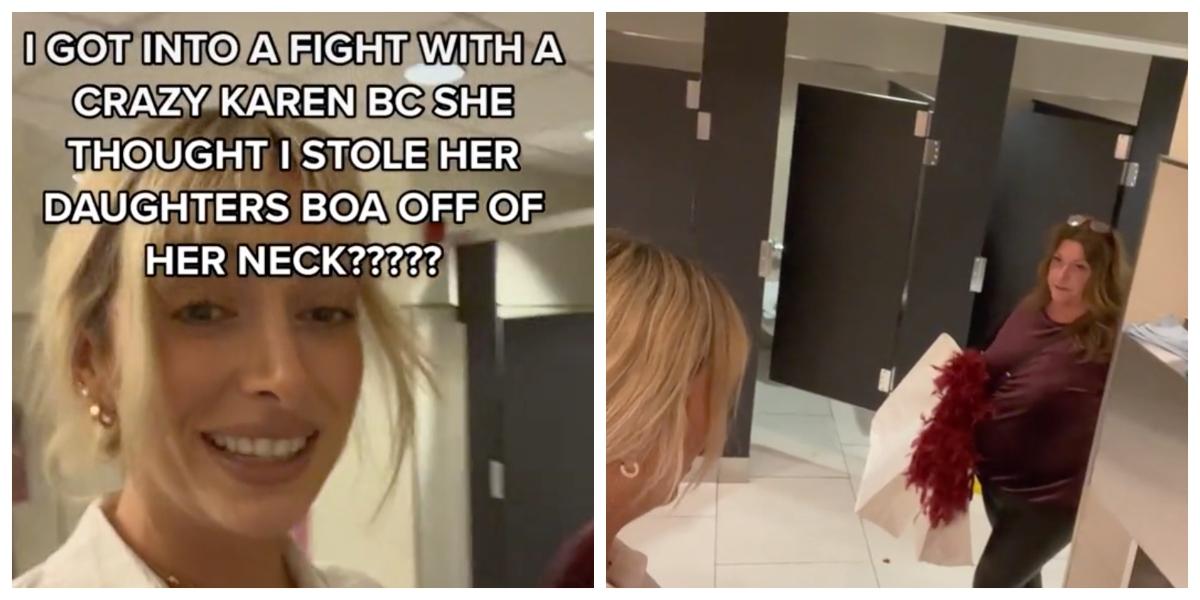 Article continues below advertisement
Said woman then responds to Brianna, who continues to record, presumably in the hopes of getting more views in the event a fight breaks out. "Oh honey, you haven't seen crazy yet," the woman says to Brianna. Honestly, we'd love to see that woman get a little crazy.
After pretending to fight, or "square up" as Brianna called it, the video ends — but not before Brianna says she hopes that woman gets hit by a bus. We then get the other side of the story via a TikTok from the woman's daughter.
Sophia (some_fifi_ on TikTok) responded in a markedly more measured way, and provided proof of who owned the boa. Remember when Brianna said she had photos of herself wearing it? We have yet to see them, but Sophia posted one of her friend wearing the boa outside of MSG. "These feathers are flying around our hotel room and are also in our merch bag," she adds in the TikTok.
Article continues below advertisement
Apparently the two girls ran into Brianna while in a bathroom line at MSG after the concert. That's when they noticed the boa was missing and Brianna was wearing one just like it. Perhaps the most compelling evidence proving the boa was theirs came in the form of "special ties" that the friend put on her boa that just happened to match ties on Brianna's boa. Also, the girls shared Brianna's Instagram stories from the night of the concert that are completely sans boa. Brianna also left pretty quickly once security showed up.
Article continues below advertisement
Back over on Brianna's TikTok, she's been ridiculing people for caring about the boa incident but has since posted several more TikToks about it and even updated her TikTok bio to read "boa thief." It sounds like Brianna is far more obsessed than anyone else. Interestingly enough, none of these TikToks show Brianna wearing the boa. She also deleted one where she contradicts herself regarding how she got the boa.
Article continues below advertisement
User emisntok posted the now-deleted video that begins with Brianna requesting any videos of section 309 at MSG, we assume because we'll see she is wearing the boa at the concert. Seven seconds later, Brianna says she finds several boas on the ground while waiting in line for the bathroom. This whole thing is very strange and the fact that Brianna is still talking about it feels very "doth protest too much."
So, who is Brianna anyway?
Here's what we know about Boa Woman Brianna.
Brianna LaPaglia is, according to the New York Post, the "self-proclaimed 'CEO of hangovers.'" She got famous on TikTok for her unique ways of dealing with a night of drinking, often vomiting in her videos. That's when Barstool Sports approached her with an internship. A week later, she was hired full-time and now hosts a podcast via Barstool called Planned Bri Uncut. In it, she and her co-host hang out. There isn't much more to add.
Article continues below advertisement
In the New York Post profile, we also learn that Brianna tried to take her own life when she was only 14. This reveal adds a different layer to her viral boa video. It's hard to imagine how a person who openly discusses suicide alongside her own struggles with depression, later chooses to use her massive platform to bully a woman, her teenage daughter, and her daughter's friend. The cognitive dissonance is as deep and wide as the Grand Canyon. Or maybe it's as long as a boa constrictor.