This TikTok Creator May Have Just Predicted Taylor Swift's Entire Track List for 'Midnights'
As we near closer to the release of Taylor Swift's 10th studio album "Midnights," Swifties are hard at work.
Last month during the MTV Video Music Awards, the "All Too Well" crooner surprised us when she announced that she would be dropping a brand-spanking-new 13-track album this October. Ever since, Swifties have had their eyes and ears open for even the slightest of clues relating to this album.
Article continues below advertisement
As any good Taylor fan knows, she enjoys planting hints, Easter eggs, and cryptic messages for fans to decipher prior to the release of her albums.
Already, one Swiftie has come up with a pretty concrete theory on what the track list for "Midnights" might look like. We may not believe in all of the theories we hear on TikTok, but we must admit, Swifties tend to know what they're talking about.
Keep scrolling for one fan's prediction regarding Taylor's "Midnights."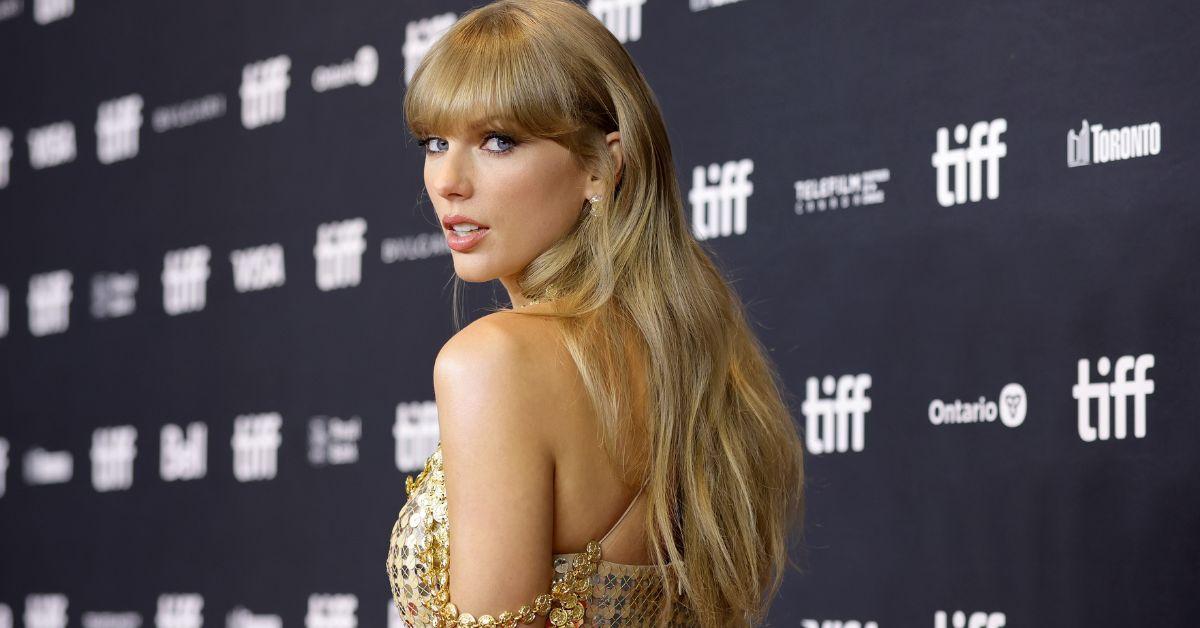 Article continues below advertisement
This fan's theory regarding the tracklist for 'Midnights' is pretty solid.
TikTok creator @actuallyshook is already making guesses as to what the "Midnights" track list will look like. She explains her well-constructed theory in the video below, believing that the first "Midnights" Easter egg Taylor left for fans was in her Twitter bio.
As we all have marked on our calendars, the album drops on Oct. 21. That said, Taylor's Twitter bio reads: "October 21. Midnight sharp."
Informative, but as @actuallyshook pointed out, "midnight sharp" seems like an unnecessary detail.
That said, she counted the letters in "midnight sharp" and got 13. And didn't Taylor already tell us that this album would have 13 songs on it? Yes, yes she did. Not to mention that 13 is Taylor's lucky number.
Article continues below advertisement
"I'm convinced that Midnight Sharp is the track list acronym for 'Midnights,'" reasoned @actuallyshook, implying that the first track would begin with an M. The second track would begin with an I, and so on.
She then explained that she tried plugging in some of the words from Taylor's initial Instagram post about the album, but things weren't adding up.
"Then this video happened," she said, referring to the below TikTok that Taylor posted with the caption "The making of 'Midnights.'"
Article continues below advertisement
The clip included scenes from the making of the album, but nothing too eye-catching.
But what struck @actuallyshook was the song that was heard playing in the background. It was called "The Life You Lead" by Niceboy Ed.
Who is Niceboy Ed, you might ask? That's a good question. "[The song] popped out of nowhere and no one knows who this artist is and where this song came from," @actuallyshook says.
Article continues below advertisement
While many Swifties tried to figure out who exactly Niceboy Ed is, @actuallyshook took a different route. She looked up the lyrics for "The Life You Lead."
And what she says she discovered "had Taylor written all over it."
Using these lyrics, she revisited her idea about "midnight sharp" being a tracklist acronym and then started plugging in some of the lyrics as potential song titles.
While she admitted there were a ton of combinations to try, she shared a screenshot from her Notes app with her best guesses.
"I think I'm on to something," she said, adding "What do you guys think?" before ending the video. Fellow Swifties delivered feedback in the comments.
Article continues below advertisement
Some praised @actuallyshook for her hard work: "And this is why I leave it to the smart swifties... girl I could NEVER," wrote one user.
Another said: "CIA recruiters should look no further than the Swiftie kingdom for all hires from here on out."
However, not everyone was so confident in her work. "I don't totally think she'd do 'I'm Still Falling' and 'Golden,' b/c Harry Styles has 'Falling' and 'Golden,' it's just on the nose," chirped one user.
Meanwhile, another fan pointed out that there were also 13 words that start with the letter M in Taylor's Instagram announcement post, to which @actuallyshook wrote: "STOP THAT'S SO INTERESTING."
So, do any of these very particular details mean anything? While we can't confirm or deny anything just yet, we will admit that points were made. To get our answer, we'll just have to wait until "Midnights" drops at midnight sharp on Oct. 21 to see what Taylor cooked up for us.