Gentle King of Painting Bob Ross Was an International Icon, but Who Was His Wife?
Painter and art instructor Bob Ross rose to internet fame for his soothing demeanor and art instruction videos. Who was his wife? Here's what we know.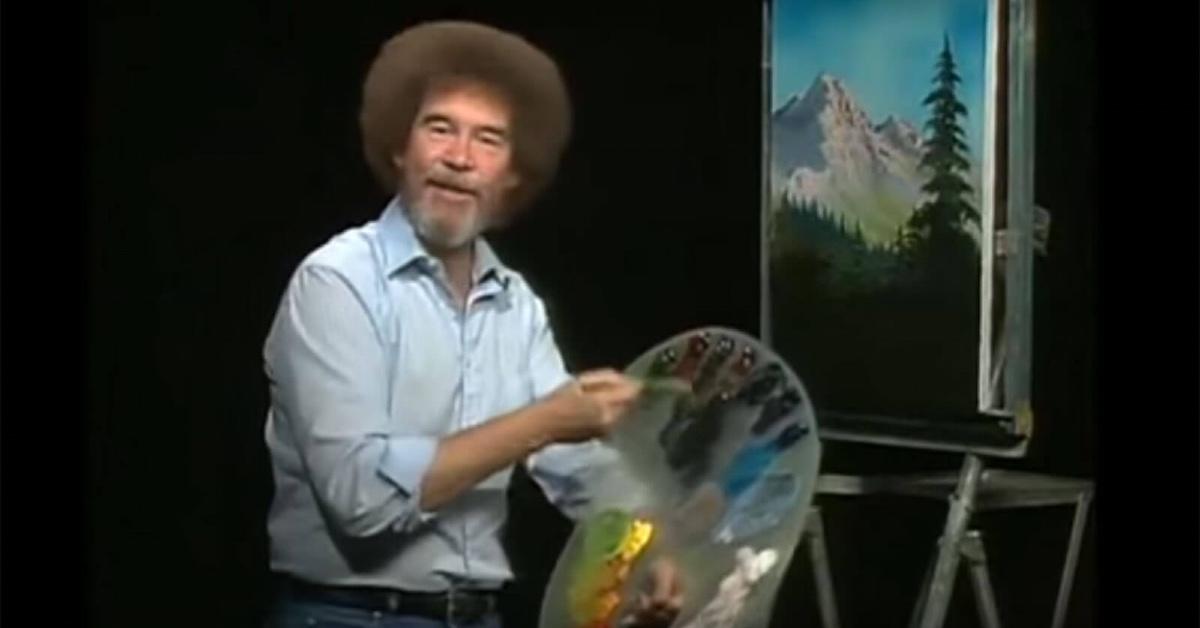 If someone mentions Bob Ross, chances are they're thinking of his "happy little trees" and soothing painting videos. However, there's a lot most people don't know about the famed television host, including his family life. Who was Bob Ross' wife? Here's everything we know about Bob Ross and his many marriages, including if he had children.
Article continues below advertisement
Who are Bob Ross's wife and children? He had three wives during his lifetime.
Sadly, Bob Ross passed away in 1995 after a battle with lymphoma. Bob was very particular about his personal life and often shielded it from the general public, including his cancer diagnosis. Before his passing, Bob was married to Lynda Brown; the two reportedly wed two months before his death.
Article continues below advertisement
Bob's second marriage was to Jane Ross from 1977 to 1992. According to the Daily Beast, Jane was a Defense Department civilian worker around the time that Bob retired from the military. He and Jane left the government together, and Bob took a job with his friend Bill, selling art supplies. Sadly, his second marriage was cut short when Jane died of cancer in 1992.
Article continues below advertisement
The first person Bob was married to was a woman named Vivian Ridge. Vivian is the mother of his first and only son, Robert Stephen "Steve" Ross, who is also a painter and did appear on The Joy of Painting. Unfortunately, Bob's marriage to Vivian ended when Vivian reportedly accused him of infidelity in 1977, and the pair had remained separated since.
Netflix's new documentary 'Bob Ross: Happy Accidents, Betrayal & Greed' sheds new light on Bob's personal life.
The fact that Bob was a very private artist meant that there was a lot the public did not know about him, and Netflix is determined to peel back the layers of his life with its latest documentary, Bob Ross: Happy Accidents, Betrayal & Greed. The latest trailer hints at a mysterious dark secret surrounding Bob.
Article continues below advertisement
However, it's no secret that there was a widely documented scandal regarding how Bob's name and likeness were handled after his passing, involving his once–business partners Walter and Annette Kowalski. The controversy is likely the primary basis of the new Netflix series.
Article continues below advertisement
While most enjoy Bob Ross for his soothing voice and optimistic attitude, it's clear there's a lot about him that his audience doesn't know, and this new Netflix documentary will delve into all those facets of his life accordingly. In the meantime, perhaps it's a good day to kick back, relax, and try painting some trees.
Bob Ross: Happy Accidents, Betrayal & Greed will arrive on Netflix on Aug. 25, 2021.