Bobby Berk on 'Queer Eye' Season 6 and How to Make the Perfect Work Space at Home (EXCLUSIVE)
Bobby Berk spoke exclusively with Distractify about his partnership with PayPal to help make shopping easier for the holidays and about 'Queer Eye.'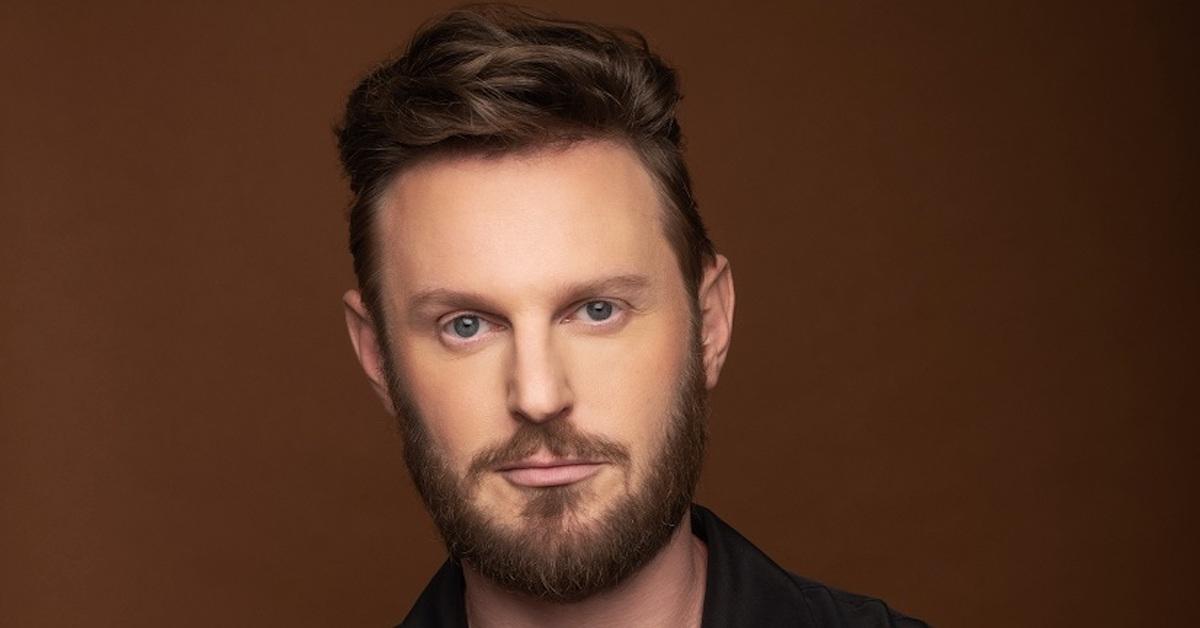 During 2020, workspaces and classrooms have integrated with living spaces, roommates and couples have spent more time together than ever before, and many people have looked to improve their homes in a budget-conscious manner.
If you've wiped your happy tears after watching an episode of Queer Eye and wondered what it would be like for designer Bobby Berk to give you his take on decorating, finding quality furniture, and making the most of your space, then you're in luck.
Article continues below advertisement
The Fab Five interior designer spoke exclusively with Distractify about working with PayPal for the company's Pay in 4 campaign — so people can purchase items from millions of online retailers in four interest-free, budget-friendly installments — and about some effective ways to make your work-from-home life easier.
Plus, Bobby also dished on when Season 6 of Queer Eye will resume filming (pandemic permitting), and whether it actually is too early to decorate for the holidays.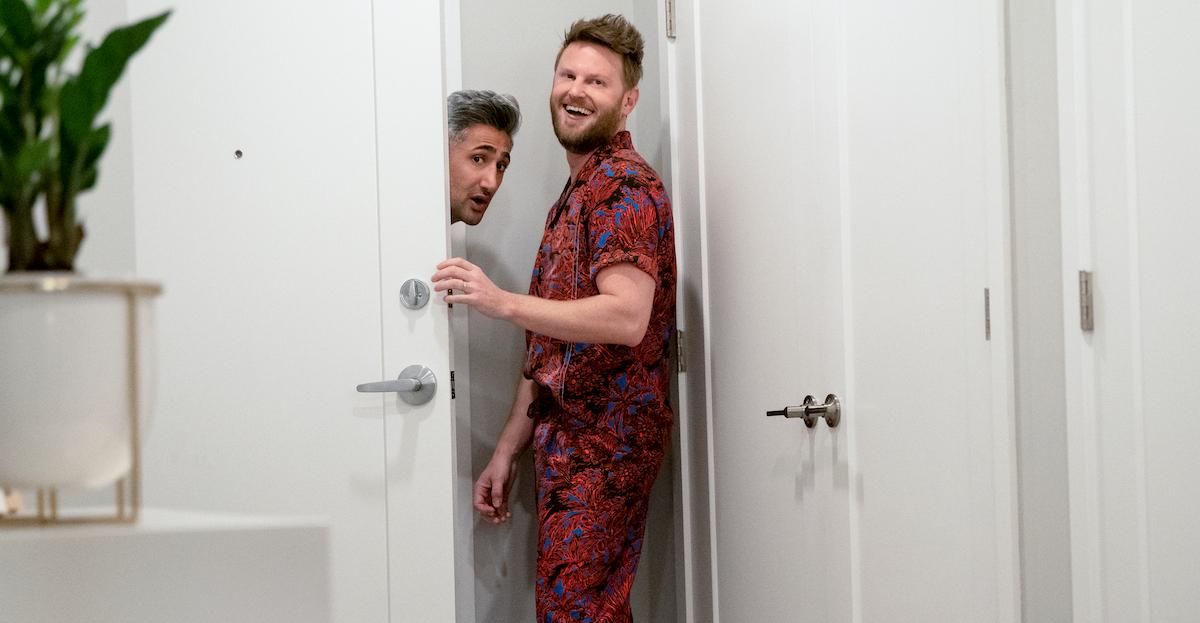 Article continues below advertisement
Bobby Berk has 4 key tips to create the ideal home office:
With so many people working from home for the foreseeable future, Bobby said that creating a practical office environment (no matter how big your living space is) has become really important.
Bobby's Pay in 4 partnership with PayPal allows people to improve their spaces while keeping within a budget.
"PayPal did a survey recently and, unsurprisingly enough, 60 percent of the people who are having to work from home are not dealing with it that well," he shared. "Forty percent of them are having arguments with their spouses or their flatmates or their kids, even, about budget."
With that in mind, Bobby has advice for small improvements that can make a big difference — and it works for basically any budget.
Article continues below advertisement
1. Get a good pair of noise-canceling headphones.
The Queer Eye star's first recommendation is having a good pair of noise-canceling headphones to block outside noise.
"We're getting a lot of distractions — kids, pets, spouses, roommates — and we need to be able to focus on the calls that we're having, the interviews that we're doing, or just tuning everything out so we can be creative," he shared.
Article continues below advertisement
2. Declutter the cords on your desk by getting a power strip.
For those who are using multiple devices, or who keep all electronics in one area, it's easy to make a centerpiece out of the tangled knot of cords. Bobby has an easy, inexpensive solution for that.
"One of the things that annoyed me the most at the beginning [of quarantine] was all the cords that I had everywhere. Then I'd get up, and I'd always end up yanking a cord, which would then yank everything off the desk — including my coffee," he said. "I went out and I got a power strip for USB ports and other plugs, so that way all of my cords would stay on one side of the desk, and I wouldn't be yanking them off and wanting to strangle my devices with their own cords."
Article continues below advertisement
3. Overhead lighting isn't your friend — but a good lamp is.
The interior designer also recognizes that Zoom calls have become the norm — and you shouldn't be wasting your time figuring out potential lighting schemes before every meeting. Bobby recommends buying a lamp with a fabric shade or a ring light.
Article continues below advertisement
"Good lighting is so important. A lot of times people are like, 'If I have lower lighting, then I won't have to worry about what I look like.' Lower lighting actually makes you look worse!" he added. "Overhead lighting is giving you dark circles — so get a ring light or a good desk light with a fabric shade because it diffuses the light. Some people will just get a desk lamp with the bare bulb that's pointed on the face. That's not pretty on anybody..."
4. Find a chair that will support your posture.
While it's tempting to conduct business while laying down, the TV host implored people to consider getting a good chair. Your spine will thank you for it in the future.
Article continues below advertisement
"It doesn't have to be an office or desk chair. It can be a stylish chair, but it just needs to support you," Bobby said. So many of us are ending up with hip pain, SI joint pain, or back pain because we're curled up on the sofa or on the bed. Our hips are even in a chair, so making sure you're sitting in a good one that supports your back, your shoulders, and your hips is so, so important."
Aside from his design tips, Bobby also had a few things to say about getting in the holiday spirit.
Article continues below advertisement
The designer says it's too early to put up holiday decor, but one of his 'Queer Eye' co-stars already has.
Each year, there's the age-old debate about when it's actually appropriate to decorate for the holidays. While some are eager to spread holiday cheer as soon as Halloween ends, others wait until Thanksgiving concludes to get in the spirit.
Bobby explained that 2020 is different for a lot of reasons, including his opinion about putting up the tree.
"For me, I think it's a little too early. I know that Tan [France] put up his Christmas tree on Halloween — to each their own — we all need something in our homes right now to make them feel different than the nine months we've been staring at everything — so I get it," Bobby said. "It's always been the tradition for me to put up the tree on Thanksgiving after everyone has eaten. Keeping with traditions right now is more important than ever. We need to have some feelings of normalcy."
Article continues below advertisement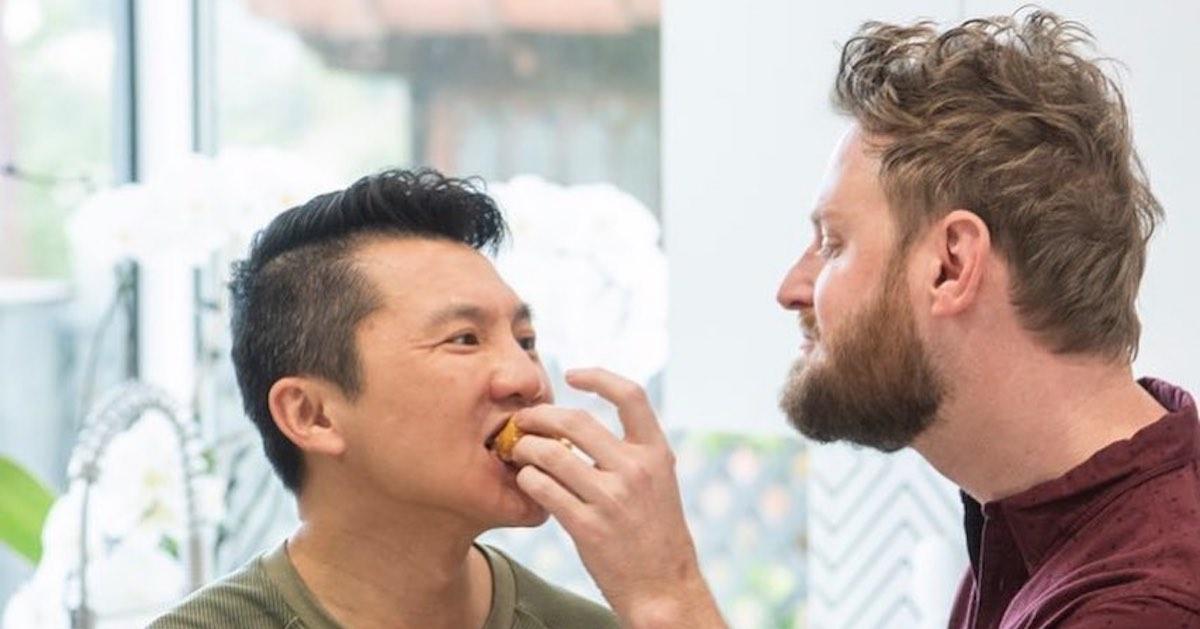 As for his other holiday traditions, Bobby explained that he had to tweak some of them to be COVID-friendly.
"I used to bake cookies with my mom during the holidays, and we'd give plates of them to friends and family when they'd come over for dinner to take home. Obviously, people aren't coming over for dinners right now, so I went out and I got one of those big stand mixers so I can do a lot of cookie dough at once."
Article continues below advertisement
"I'm going to ship little platters of cookies to friends and family, so I'm keeping that tradition going," he continued. "They're then getting that same tradition that they always got from us, and then I'm also able to connect with them with a gift that's also environmentally friendly."
While Bobby is presenting his nearest and dearest with cookie platters, he has a gift that will surely put a smile on any Queer Eye fan's face.
When will Season 6 of 'Queer Eye' continue filming?
When shutdowns related to the COVID-19 pandemic began in March of 2020, the Fab Five was in the process of filming Season 6 of Queer Eye in Texas.
While viewers could all use new episodes of the feel-good makeover series ASAP, production will remain on hold until it is safe to continue. But, Bobby did have some exciting news about when filming is set to begin again.
"We will be back to filming Season 6, hopefully, in early next year," the designer said. "We've got that to look forward to."
Article continues below advertisement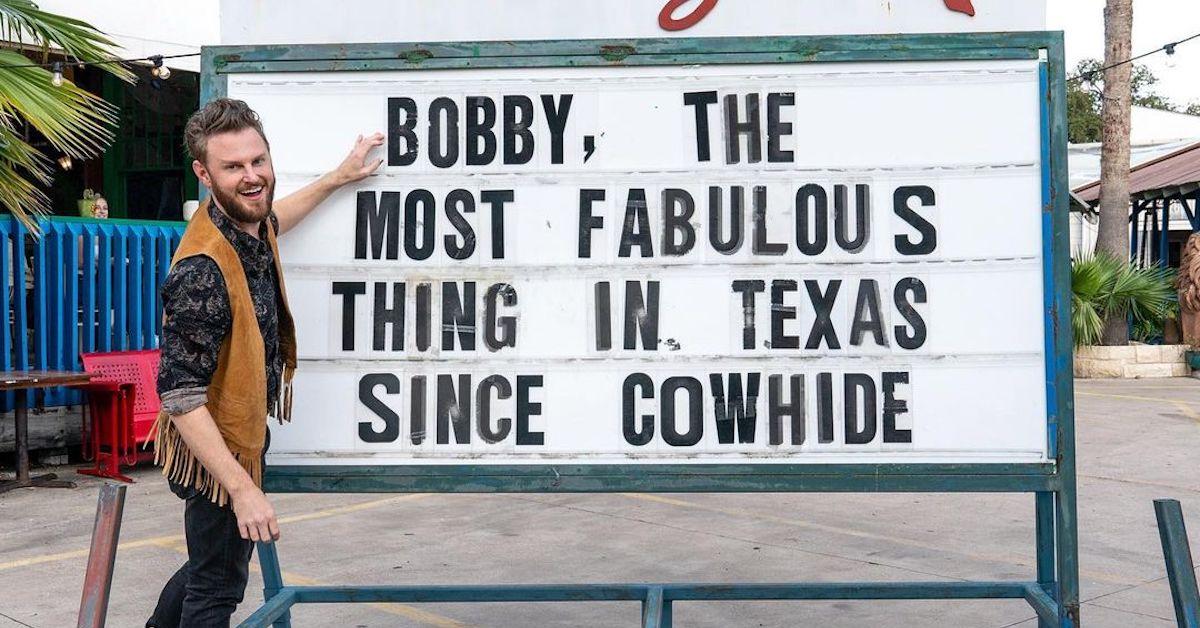 Bobby did also share with us that he's been keeping in touch with his co-stars, Tan France, Antoni Porowski, Jonathan Van Ness, and Karamo Brown in the meantime.
"We have. We keep FaceTiming," Bobby said about staying in contact with his Queer Eye family in between seasons. "Karamo and I have gotten to see each other in person because we both live in L.A; we'll go hang out in each other's yards sometimes. The other boys, it's just been FaceTime, sadly, recently."
You can learn more about PayPal's Pay in 4 campaign (and see the millions of online stores that are participating), here. Plus, Bobby will be sharing more design tips and style inspo on his Instagram page, and on his website.