New Year, New Journal? Check out These Book Tracker Bullet Journal Ideas
A new year means a new book tracker bullet journal (or "bujo"), so you might want to check out these ideas for your next book-related project.
Article continues below advertisement
Thankfully, the best way to find what works best for you is to seek inspiration from across the 'net.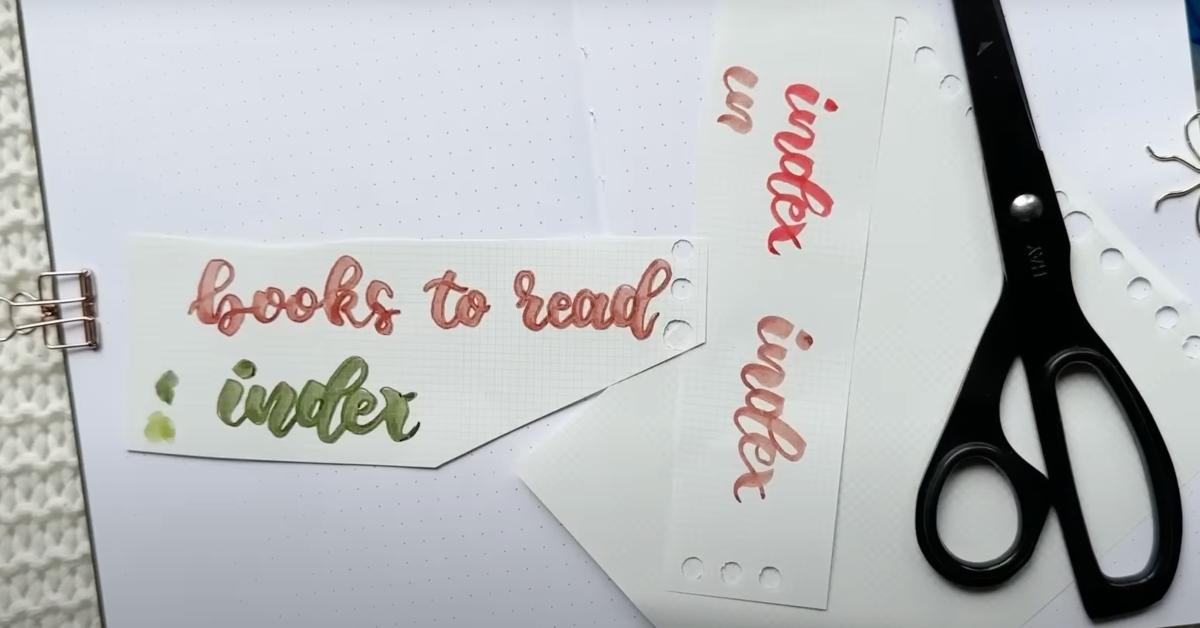 Check out these book tracker bullet journal ideas from social media to find all the inspiration you'll need! Keep in mind that you don't have to use every single one of these tips or layouts; feel free to get as creative as you like.
Turn your book tracker into its own animated shelf.
In their journal, @plannerlyco uses a hand-drawn bookshelf to represent the physical books they read in a year. This method is pretty popular in the bujo community and always looks stunning! You can even buy one of their hand-made book journals for easier tracking on Etsy.
Article continues below advertisement
Add color or fun designs via stamps.
In her 2023 Reading Journal setup, Tracy uses stamps, stickers, and washi tape to create an aesthetically pleasing (and handy!) book journal. Her book tracking page also includes a calendar so she can mark when her most anticipated new releases are coming out.
Article continues below advertisement
Create a series of squares to mark your book ratings.
This list would be remiss without including the Doodles and Calm TikTok-famous book journal template! Maleeha not only creates her book journals to sell, but she provides plenty of inspiration for your own. Her book tracker includes a series of squares colored to match the rating given to each book. You can purchase a book journal for yourself on her Etsy page.
Article continues below advertisement
Try charting your book journal progress.
If you're someone who absolutely needs all of your book data for the year, don't limit your book tracker to the number of books read. Like @thebookbee, you can create charts that measure the number of pages read, the rating of each book, whether it's a hardcover, paperback, or e-book, and more.
Article continues below advertisement
Try out new book tracking techniques.
Hedda of @mochibujo on YouTube shows off her 2022 journal, including what book tracking techniques didn't work for her and her 2023 approach. She explains that instead of using all the pages, she removes some of the signatures with an X-Acto knife. Additionally, Hedda walks viewers through all the techniques she uses and which supplies she uses, so if you're stuck, never fear!
Article continues below advertisement
Add book cover photos to your trackers.
Another popular way to set up a book tracker in book journals is to create stickers or print-outs of all the book covers you want to read in a year. Check out @azkeith20's method of adding book cover stickers, plus a little rating and blurb to her book tracker. She also rates the "spiciness and spookiness" of her books for later.
Article continues below advertisement
Try charting multiple statistics in your book journal.
Similar to @thebookbee, @alltheradreads has you covered for examples of ways to track your book journal data. Not only does May use color-coordination depending on the month, but she also tries the box method from Doodles and Calm in addition to a colorful chart to keep all her book data in line.
Article continues below advertisement
Try creating an annotation guide and TBR log.
Mabel of @mabeljournals is all set for 2023, where she gives users a look at her book journal. Her book tracker includes a daily reading log, but also a chart for new releases and book challenges and a guide for annotating books, so she knows what all the colors mean! Additionally, she employs the book-cover-as-sticker TBR that several other users have highlighted.
Article continues below advertisement
Track your books by month.
Rather than a collection of individual squares, user @libraryoflauren uses a monthly statistics tracker, that gauges how many pages she read in a month, what kinds of books she reads per month (hardcover, paperback or e-book), and choosing a favorite book of the month. She also uses a book tracker that resembles a bookshelf like @plannerlyco!
Article continues below advertisement
Take inspiration from a previous journal.
In Erin's 2023 journal, she takes aspects that worked from her 2022 journal, such as creating a monthly book tracker to track the books she finished per month, not in a log format. Instead of a To Be Read space or log, which can sometimes feel overwhelming, she also created a "maybe next" tab that allowed her to figure out what she wanted to read — without the pressure of a TBR.