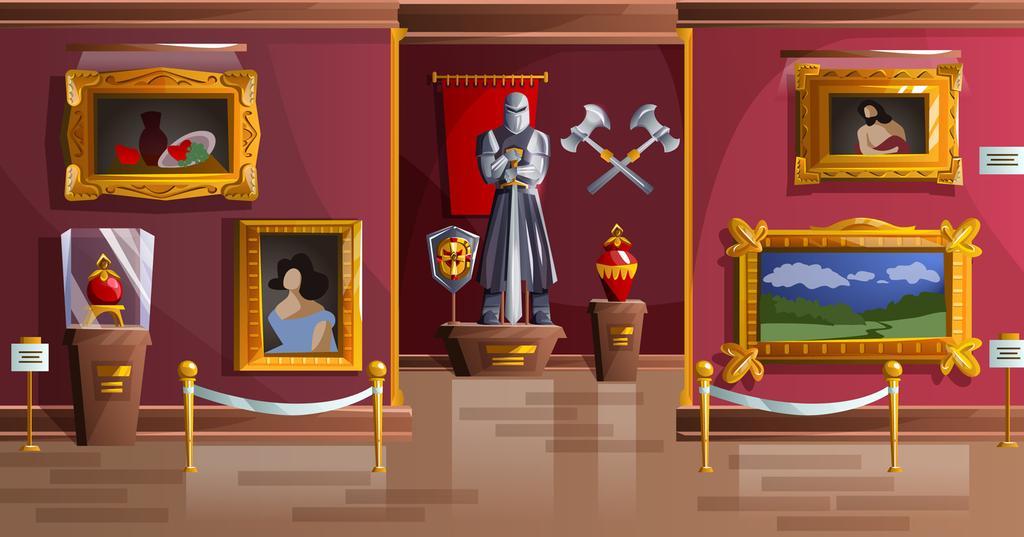 Another Painting Restoration Has Been Totally Botched...Twice
Remember Monkey Christ? It was a painting restoration that went viral back in 2012 for being, um, not great. And now, there's a new botched painting restoration making the rounds on the internet.
Article continues below advertisement
Experts in art conservation are calling for stricter regulations in Spain after an Immaculate Conception painting by Murillo was reportedly cleaned and restored, twice, to varying levels of non-success. You simply have to see it to believe it. In the following picture, the original is on the left, and the two attempts at restoration are on the right.
Article continues below advertisement
It's just...incredible. The first one looks like someone really "Monkey-Christed" up the original painting, but the second one looks like a different work altogether. She's not even looking in the same direction!
According to The Guardian, a private art collector in Valencia was charged €1,200 by a furniture restorer to have the painting depicting the Immaculate Conception cleaned. It's evident that things didn't exactly go to plan.
Article continues below advertisement
While it's quickly become a meme and those sad, warped, melty faces have made their way across the internet, experts say that this highlights a real issue in the world of art restoration.
Fernando Carrera, a professor at the Galician School for the Conservation and Restoration of Cultural Heritage, said, "I don't think this guy — or these people — should be referred to as restorers. Let's be honest: They're bodgers who botch things up. They destroy things."
Article continues below advertisement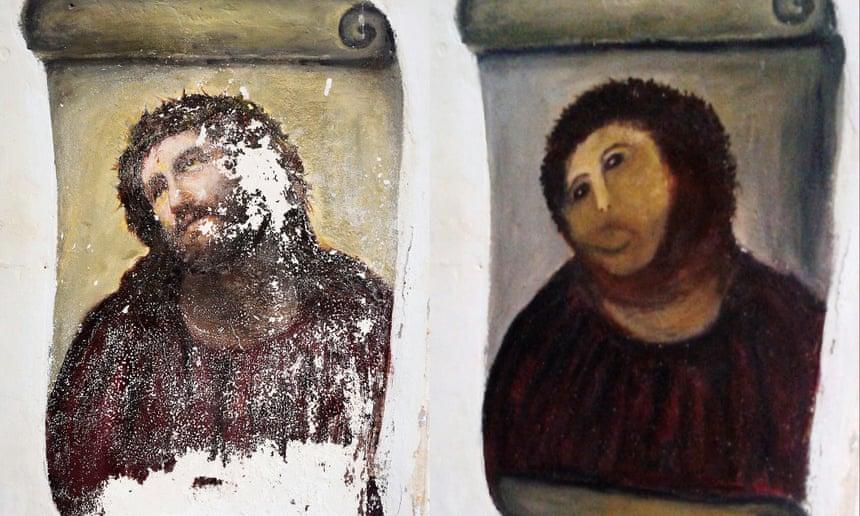 Right now, Carrera says, the law allows people who don't have the necessary skills and experience to restore works of art. "Can you imagine just anyone being allowed to operate on other people?" he asked. "Or someone being allowed to sell medicine without a pharmacist's license? Or someone who's not an architect being allowed to put up a building?"
Article continues below advertisement
While he admits that restorers are "far less important than doctors," his point is that history, specifically the history of Spain, is slowly being erased with every one of these botched jobs.
"We see this kind of thing time and time again and yet it keeps on happening," he said. "Paradoxically, it shows just how important professional restorers are. We need to invest in our heritage, but even before we talk about money, we need to make sure that the people who undertake this kind of work have been trained in it."
Article continues below advertisement
Can you imagine seeing a piece of art history and saying, "Welp! I have no experience, but I'll give it the ol' college try!"? No! That's history you're about to botch.
Article continues below advertisement
While it might seem like these incidents are few and far between, this apparently happens way more than we know. "We only find out about them when people report them to the press or on social media, but there are numerous situations when works are undertaken by people who aren't trained," said María Borja, a vice president of Spain's Professional Association of Restorers and Conservators.
This poor painting may be lost to the hands of an inexperienced restorer, but there are so many more out there that can still be saved. I mean, look Mary in the eyes, especially in the one where she's looking back at you. She doesn't want this to happen to another innocent painting.