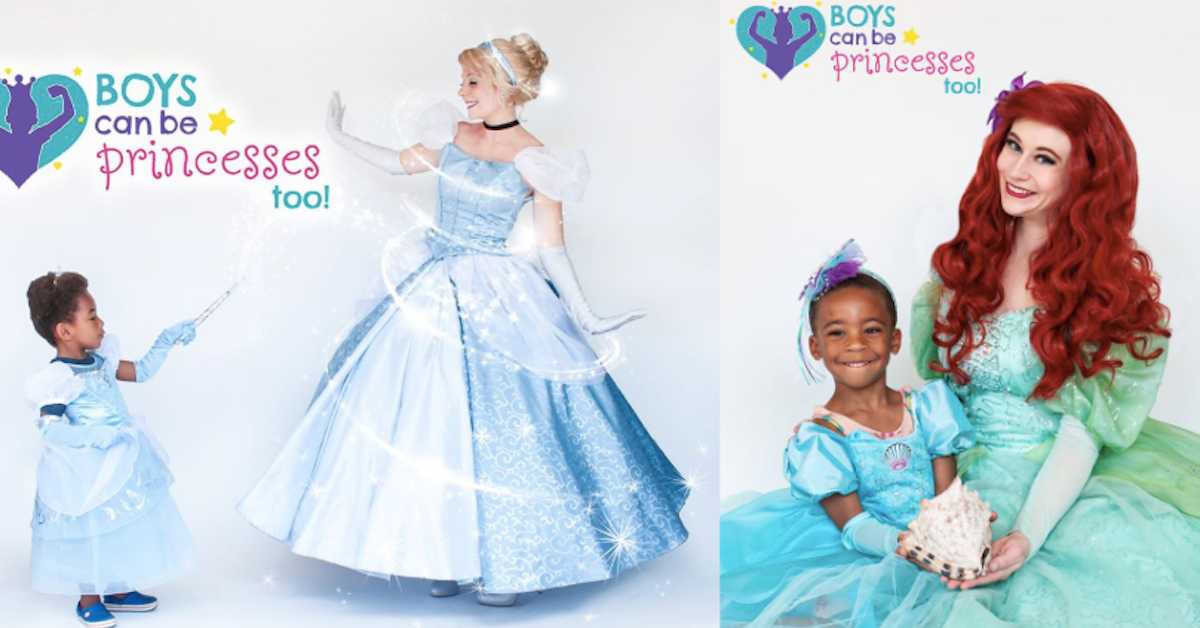 #BoysCanBePrincessToo Celebrates Gender Expression in All Its Forms
The last time I went to Disneyland, I was In line for a ride in front of an adorable family with two little kids, a boy and a girl. Both were dressed up in their finest princess dresses. It was super cute. And it was also not a big deal! So much is made over gender expression. It is a little more accepted these days for women to dress "like men" than it is for men to dress "like women."
Article continues below advertisement
Wearing skirts and dresses is seen as feminine, which for many translates to weak. But we're at the tail end of 2019. Gender is a construct. Men should be able to wear dresses if they want to. Clothing is a self-expression tool, and it's time we let all people wear whatever they feel good in. One project, called Boys Can Be Princesses Too, is actively seeking to spread this message of acceptance, and when it recently caught wind on Twitter, it sparked a conversation about gender expression that we should keep having.
Article continues below advertisement
Someone was upset about #boyscanbeprincessestoo because it made them feel "uncomfortable." Immediately, people responded imploring them to examine why they felt uncomfortable about a little boy wearing a dress of his favorite Disney princess. One Twitter user responded, "This isn't just about transphobia, although it's 100 percent that, too. Girls dress up in boys' clothes all the time and that's not seen as shameful, but boys dressing up as girls is. Being a girl is bad, shameful, wrong; girls are told that from the moment we can understand it."
That's so true. The idea that a boy dressing up as a girl is "disturbing" speaks to the sexism and misogyny our whole society is steeped in. Those "icky" feelings people get when they see a boy dressed up in traditionally feminine clothes are exactly what the Boys Can Be Princesses Too project is trying to combat.
Article continues below advertisement
Kitty, the founder of the project, who photographs boys dressed up as their favorite princess along with the actual princess (well, an actor playing her), writes on the project's website, "Our goal here is to show these boys and the world that it is perfectly acceptable for boys to admire and even dress like princesses. I want to show them it's OK for boys to dress up as their heroes, even if that means they're twirling around in a ball gown. Overall, I want everyone to see it's OK to be who you are and like what you like!"
Article continues below advertisement
That's a fantastic reason for a photo project, if I do say so myself. And the fact that it's garnering as much attention as it is means that it's opening up that conversation and having an effect on people. Some people, like the person who originally tweeted it out, aren't going to like it, but by talking about it, they will open themselves up to the criticism the education they so badly need.
Article continues below advertisement
Gender is still such a sore subject in American society. We have made some progress in the conversation. You hear "gender is a construct" more today than ever before. But we need to be vigilant about explaining what that actually means. The set of "rules" that boys and girls are socially conditioned to follow aren't inherent to their sex. They were made up. Out of thin air. By a patriarchal society hell-bent on oppressing women.
This, as we can see, affects men, too. "Boys don't cry" is a popular saying, because crying connotes weakness, and weakness is supposedly feminine. Toxic masculinity is real, and it's a product of the patriarchy. It's time to dismantle those standards that have been shoved down our throats for centuries.
Article continues below advertisement
In addition to great projects like Boys Can Be Princesses Too, there are several famous figures who are working hard to redefine masculinity in front of the spotlight. Billy Porter, anyone?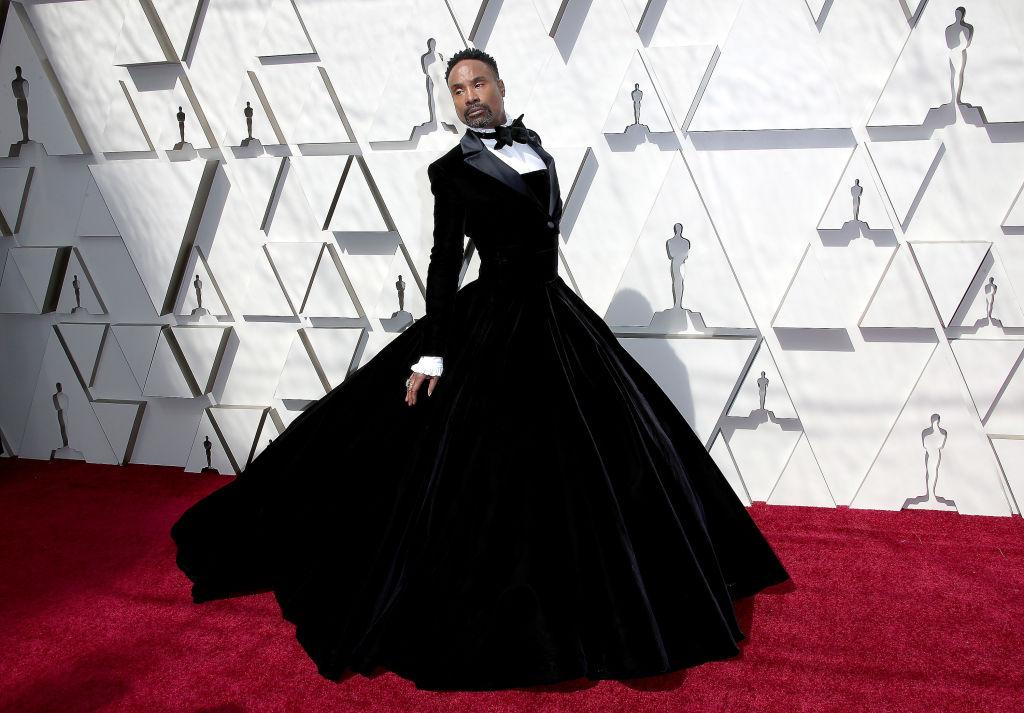 Article continues below advertisement
Fashion icon, actor, singer, and performer Billy Porter is helping to broaden what's masculine. He absolutely killed in that tuxedo gown at the Oscars. His choice of dress doesn't make him less of a man. Similarly, Queer Eye's Jonathan Van Ness is out here challenging gender expression norms day in and day out. He's gender nonconforming and isn't afraid to explore both the masculine and feminine sides of himself.
So yes, boys can be princesses too, but a boy dressing up as princess doesn't make him any less of a boy. It's way past time to throw gender norms out of the window and let people dress the way they want to dress and be who they want to be. Everyone deserves to be a princess if that's their thing.