Brad Paisley's Wife Is a Famous Actress You'll Definitely Recognize
If you want to know more information about Brad Paisley's wife, keep on reading. Find out about her acting career and how the couple met.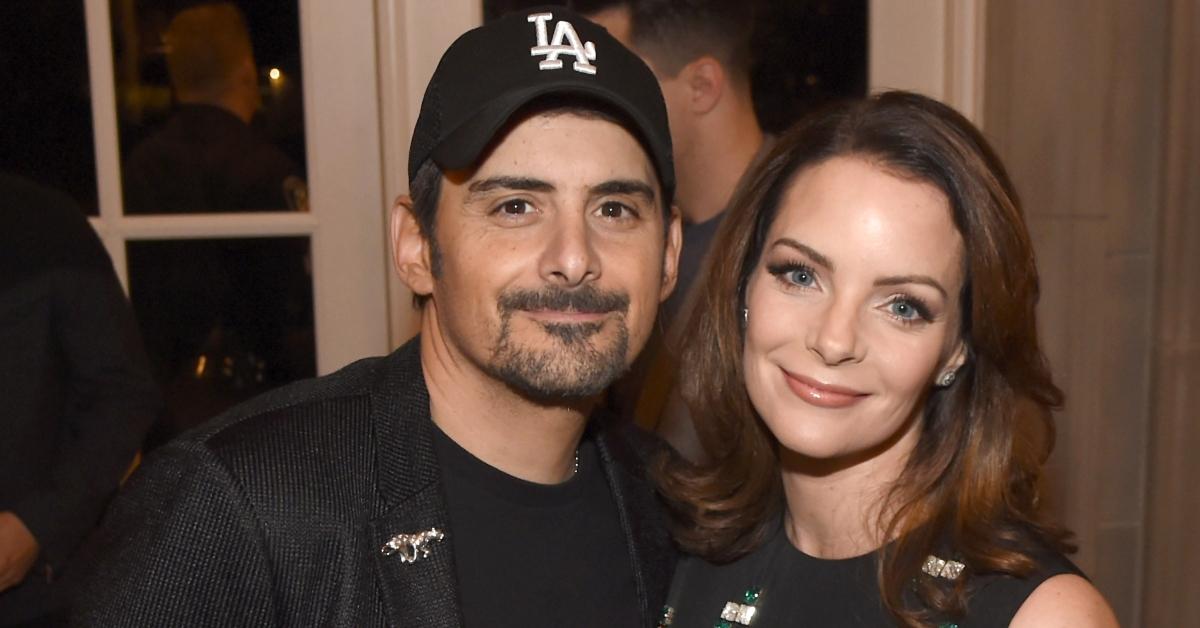 It's a known fact that Brad Paisley is a country music legend. He's earned many accolades for his musical talents, some of them being Academy of Country Music Awards, American Music Awards, and even a few Grammys. The man is an expert at his craft! But what else do we really know about him?
Article continues below advertisement
Something you may not be aware of about the musician is that he's a married man — and he's been for almost two decades now! If you want to be in the loop about who Brad's wife is and more on their super sweet relationship, we suggest you keep on reading.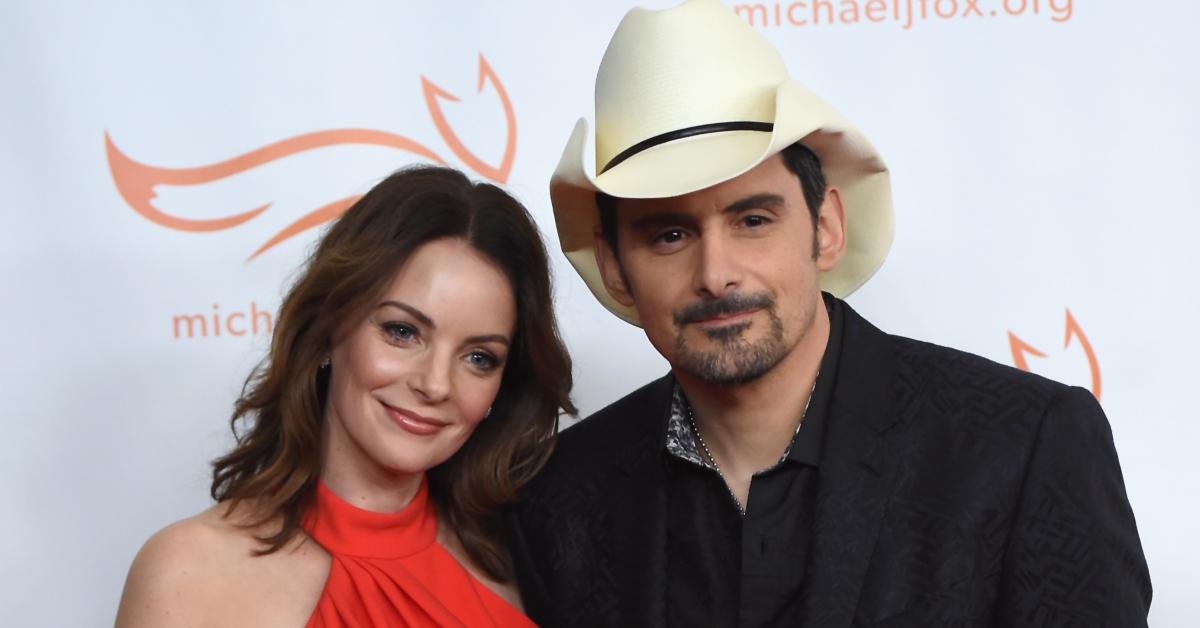 Article continues below advertisement
Brad Paisley's wife, Kimberly Williams, is an actress.
Brad has been married to actress Kimberly Williams since 2003. She may be a familiar face to some of you because she has had roles in movies and television productions like the Father of the Bride film series, According to Jim, Two and a Half Men, and Nashville. She also has worked in theater, where she made her Broadway debut in the Tony Award-Winning play The Last Night of Ballyhoo. Kimberly has also performed on London's West End in David Mamet's Speed-the-Plow.
Per her personal website, she has been working in the entertainment industry for 25 years and she's even had her hand in the directing and producing side of it. During her time on According to Jim, she had the chance to direct three episodes of the show. And when she starred in ABC's Lucky Seven, and the Lifetime Movie Network original feature Identity Theft, Kimberly played a role as a co-producer as well.
Article continues below advertisement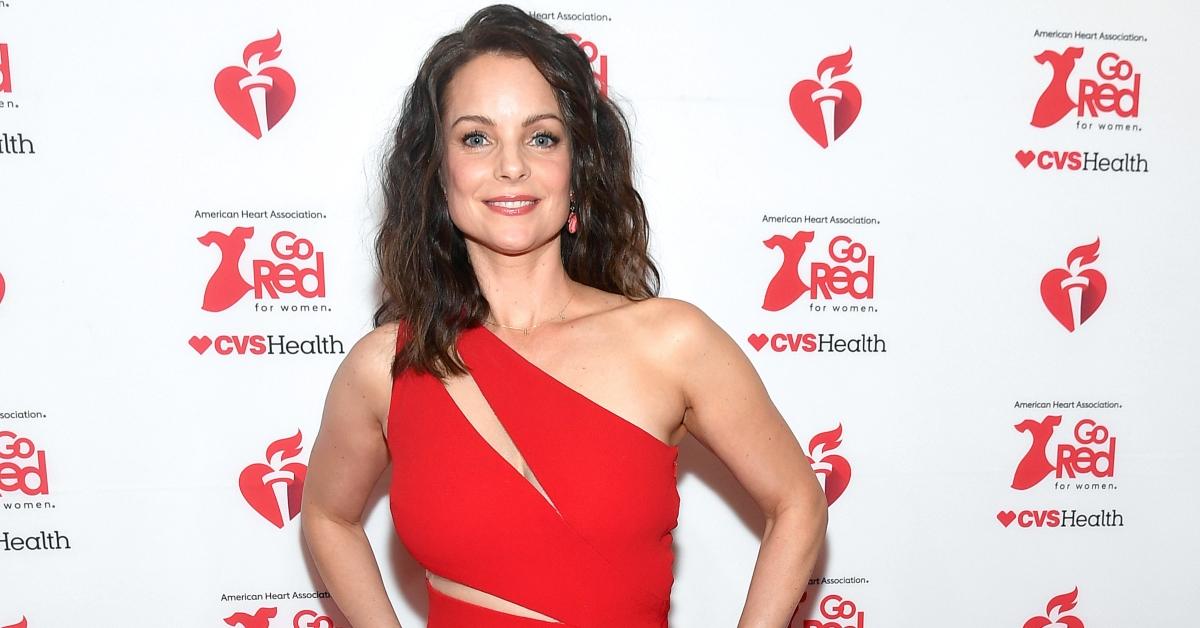 Brad Paisley and his wife have two kids together.
The singer and the movie star have two sons — William Huckleberry and Jasper Warren. William was born on Feb. 22, 2007 and Jasper was born on April 17, 2009.
Article continues below advertisement
But sometimes, balancing her job as an actress with being a mother can be challenging. "Either I'm going 100 percent in one direction or another. We try to have calm, quiet Sundays where we're all hanging out in our pajamas, and I guess that's the balance we need."
Article continues below advertisement
How did Brad Paisley and Kimberly Williams meet?
Their love story is an out-of-the-norm one, but it's very sweet! Kimberly said on an episode of The Meredith Vieira Show that Brad had "stalked" her. He apparently had found interest in her when he saw her in Father of the Bride at the movies with an ex girlfriend. And he "swears" that seven years after that moment, he suddenly felt compelled to call her. He also cast her in the video for his song "I'm Gonna Miss Her" to get more in-person time with her.
And from there they started dating and soon after became engaged! They were only engaged for about eight months before they went off and tied the knot. Brad and Kimberly got married at the Stauffer Chapel at Pepperdine University in Malibu.
Article continues below advertisement
Kimberly Williams is a spokesperson for the Alzheimer's Association.
Her mother was diagnosed with primary progressive aphasia, a degenerative brain disease which was later discovered to be caused by Alzheimer's. And in 2013, Kimberly's mother passed away at 76 from her illness. Since then, Kimberly has worked hard to educate people about Alzheimer's and to raise money to fund research for it.
"It's important to me because I don't want anyone else to have to go through what I went through, or what my dad went through. I want this to be a distant memory, I want Alzheimer's to be forgettable," she told Sounds Like Nashville. She has also written a New York Times best-seller book titled Where the Light Gets In where she talks about her relationship with her mom while she had Alzheimer's.