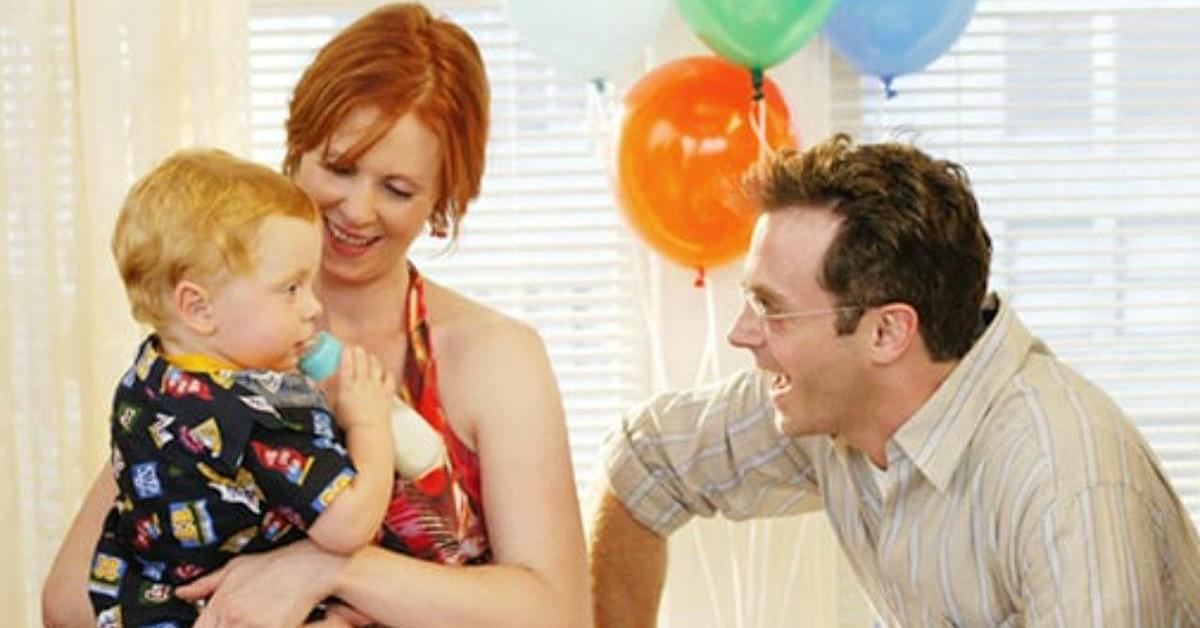 Who Plays Brady in HBO Max's 'And Just Like That'? — Miranda Hobbes' Ginger Son Is All Grown Up
Casual Sex and the City viewers (who watched the series via censored E! reruns) may only know the names of the famous quad of protagonists: Samantha Jones (Kim Cattral), Charlotte York (Kristin Davis), Miranda Hobbes (Cynthia Nixon), and, of course, Carrie Bradshaw (Sarah Jessica Parker). Diehard SATC stans, however — the ones who own a collector's box set of all six seasons and the subsequent two movies — know exactly who Brady Hobbes is.
Article continues below advertisement
Little ginger-headed Brady — who entered the SATC universe in 2004 — is the son of Miranda, a lawyer, and Steve Brady (David Eigenberg), a bartender-turned-bar-owner. Aside from the array of infants who played Brady during his earliest days, his character was portrayed by Joseph Pupo. The child actor went on to play Brady in both SATC movies as well. In HBO Max's Sex and the City reboot, And Just Like That, however, a fresh face is playing the now-teenage son of the married couple (whose relationship is struggling).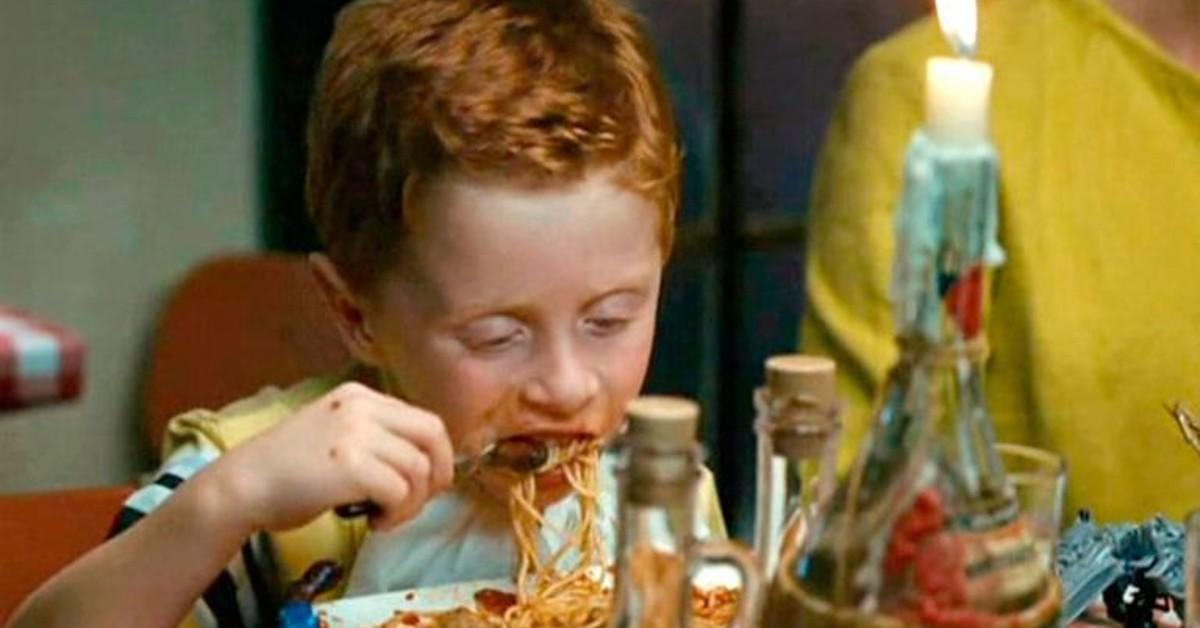 Article continues below advertisement
Meet Niall Cunningham, the actor playing horny teenage Brady Hobbes in 'And Just Like That.'
Brady is now 17 years old, has a girlfriend named Luisa Torres (Cree Cicchino), smokes weed (at least when offered), and frequently bickers with his fierce mama bear of a mother, Miranda. Everyone in the Hobbes/Brady household is simultaneously tired and wired — and by that we mean miserable.
"Are Steve and I a couple anymore, or just roommates with ice cream and a kid?" Miranda says to Charlotte in a preview for upcoming And Just Like That episodes. Has Brady been the only thing gluing Miranda and Steve's relationship together this whole time? It's not clear yet.
And while Brady Hobbes is still a naive minor — literally squawking the familiar pubescent phrase "Stop, you're embarrassing me!" in Episode 2 — Niall Cunningham is a young-looking 27-year-old. He's not yet a household name, but Niall is no stranger to the small screen.
Article continues below advertisement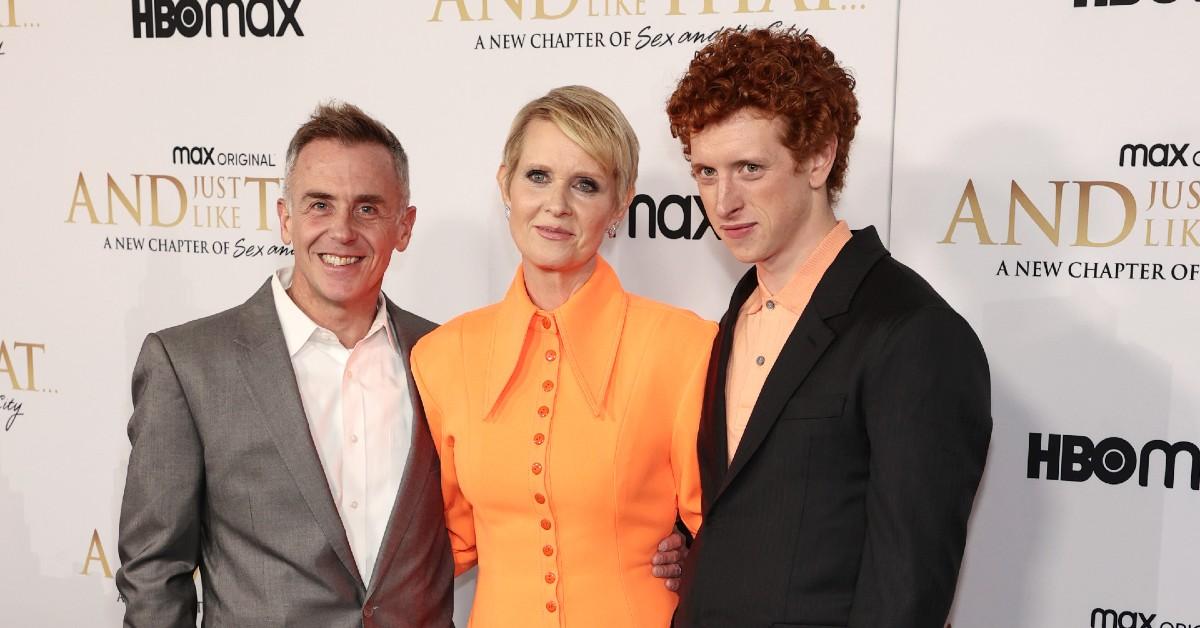 Nabbing roles in shows like CBS's Life in Pieces and MTV's Awkward, Niall has been featured on television a slew of times since 2015. Niall also played an ALF High School student in 2017's sci-fi drama Okja, which was directed by renowned Oscar-winning Parasite director Bong Joon-ho. His role in 2021's long-awaited Sex and the City reboot is his biggest one yet.
Article continues below advertisement
While we'll have to wait and see what Brady's storyline will hold, we know that he's the rebellious type.
"I stepped on a used condom in Brady's room this morning," Miranda tells Charlotte, who shrieks in disgust. "Wait, I was barefoot at the time," Miranda continues. He'll seemingly do anything to tick his cynical, sensitive 50-something-year-old mother off.
With a sexually-active, defiant teen living under their roof, Miranda and Steve's hair will only get grayer.
The first two episodes of And Just Like That are now available to stream on HBO Max. New episodes release Thursdays at 3 a.m. EST on HBO Max.