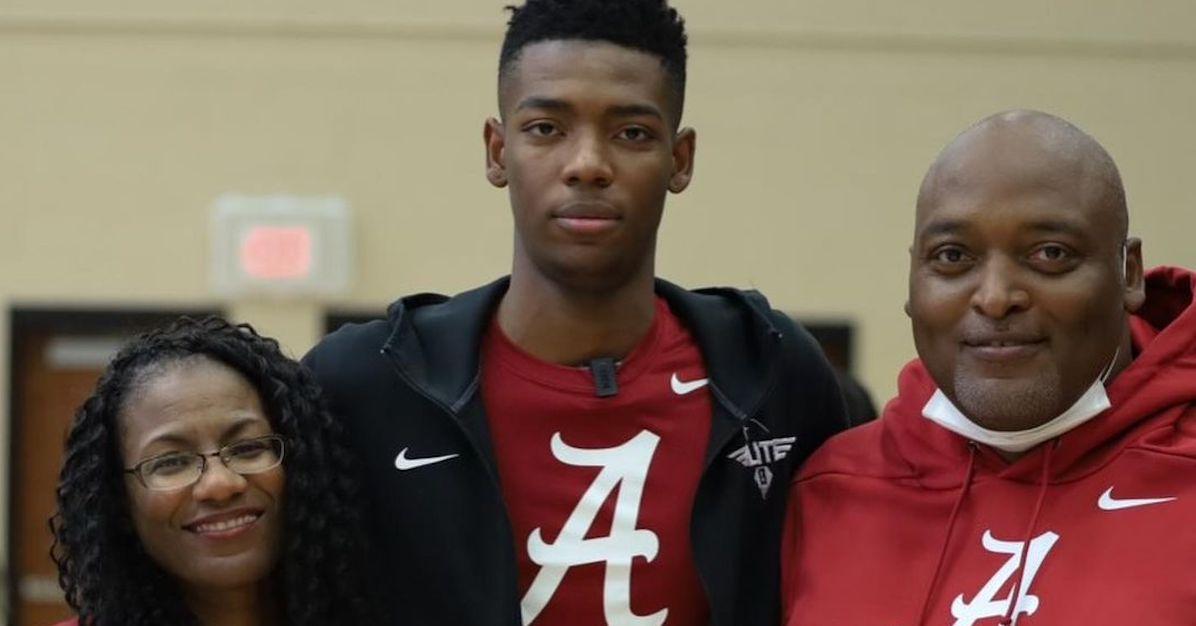 Alabama Player Brandon Miller Facing Controversy off the Basketball Court
Brandon Miller is raising eyebrows due to his alleged involvement in a murder. Here is what fans should know about the Alabama basketball scandal
College athlete Brandon Miller is taking the NCAA by storm as a top player for the University of Alabama. With a five-star rating and widespread acclaim as one of the best players in the 2022 class, Miller is a force to be reckoned with on the court.
And if you think that's impressive, he's already being touted as a top-five pick for the 2023 NBA draft. With his incredible skill set and seemingly limitless potential, Miller is set to become a household name in no time.
Article continues below advertisement
However, Miller was named in a criminal investigation for his alleged involvement in a murder that was said to have taken place in January 2023.
So, what happened? Here is a breakdown of the Alabama basketball scandal involving Miller and former player Darius Miles.
The Brandon Miller controversy explained — here is what allegedly happened.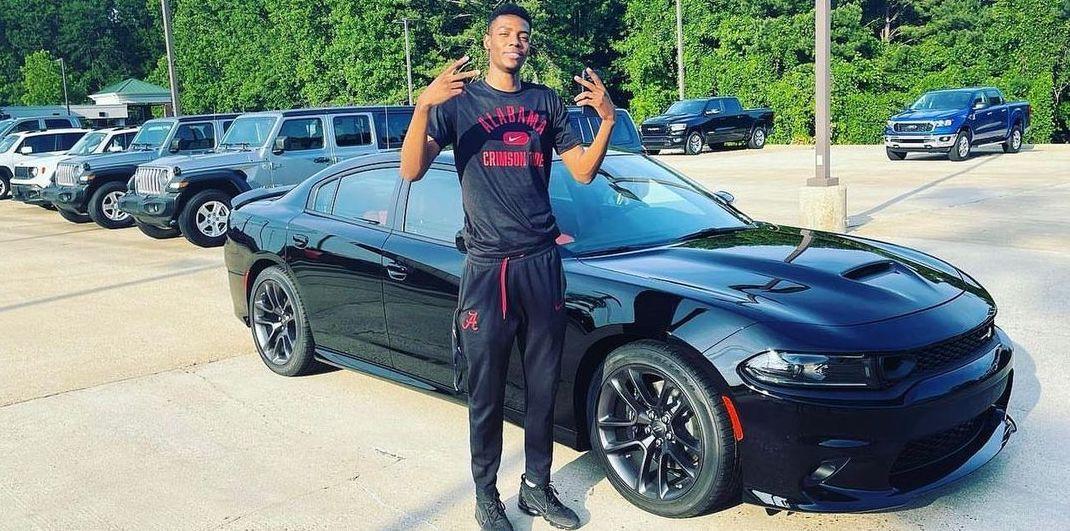 Shocking details have emerged surrounding the Jan. 15, 2023, murder of Jamea Jonae Harris. According to USA Today, Miller was involved in Harris's shooting death, although to what extent is unclear. Former Alabama player Darius Miles and another man named Michael "Buzz" Davis have been charged with Harris's murder.
Article continues below advertisement
Per police records, on the night of the murder, Miller was set to pick up Miles, who was out at a club. At one point, Miles sent Miller a text message asking him to retrieve his gun. It's unclear whether Miller texted back or what his involvement was, but an explosive altercation with Harris broke out, and Davis allegedly fired a gun, killing her.
Article continues below advertisement
According to her mother, Harris was gunned down after rejecting Miles's advances.
"She was a beautiful young woman who loved her family and most of all her 5-year-old son Kaine," DeCarla Cotton told AL.com. "She was just trying to enjoy her weekend with her cousin that attends the University of Alabama and her boyfriend."
The outlet also reported that DeCarla wrote on Facebook that Davis "took my baby's life because she wouldn't talk to him."
Police were able to identify Miles and Davis as suspects thanks to video surveillance and eyewitness accounts. As a result, both have been charged with capital murder.
However, Miller has not been officially charged with any crime.
Article continues below advertisement
So, what does this mean for Brandon Miller and his basketball career?
Well, according to Tuscaloosa police, probably nothing. In fact, chief assistant district attorney Paula Whitley said, "there's nothing we could charge him with."
And after the police testimony was revealed to the public, head basketball coach Nate Oats was questioned about the matter in which he confirmed that they were already aware of Miller's involvement.
Oats has since allowed Miller to play throughout the March Madness tournament, a choice that has seemingly garnered criticism from fellow Alabama coach Nick Saban.
"Everybody's got an opportunity to make choices and decisions. There's no such thing as being in the wrong place at the wrong time," he said at a recent press conference. "You have to be responsible about who you're with, who you're around, what you do, and who you associate yourself with, along with the situations you put yourself in."
Article continues below advertisement
Prior to his arrest, Miles's bio was taken down from the official University of Alabama website. The university released another statement announcing he had been "removed from campus" and was no longer part of the team.
A hearing date for Miles and Davis has been set for May 24.