Brendan Fraser's Sons Helped Him Back on the Horse and Revived His Acting Career
Brendan Fraser's career had insane momentum from the late nineties into the mid-2000s but then people stopped seeing anything from him coming out.
Some may have figured the star was just at the end of his career after the release of the universally disliked The Mummy: Tomb of the Dragon Emperor, but there was much more to it.
After dealing with an assault, he spiraled into depression due to the trauma. His recent success with The Whale only happened because of how his sons inspired him, so let's get to know Brendan Fraser's three sons.
Article continues below advertisement
If you don't know Brendan Fraser, thank you for reading this article about a person you don't know, but really, he's one of the most recognizable actors from the nineties. With his mixture of comedy and bravado, as well as his good looks, of course, he became a superstar.
The early 2000s was probably the peak of his popularity, and it was in 2002 that he and his now ex-wife Afton Smith had their first child, Griffin.
His second son Holden was born in 2004, and his third son Leland in 2006. While Brendan and Afton divorced in 2007, the two still co-parented their children.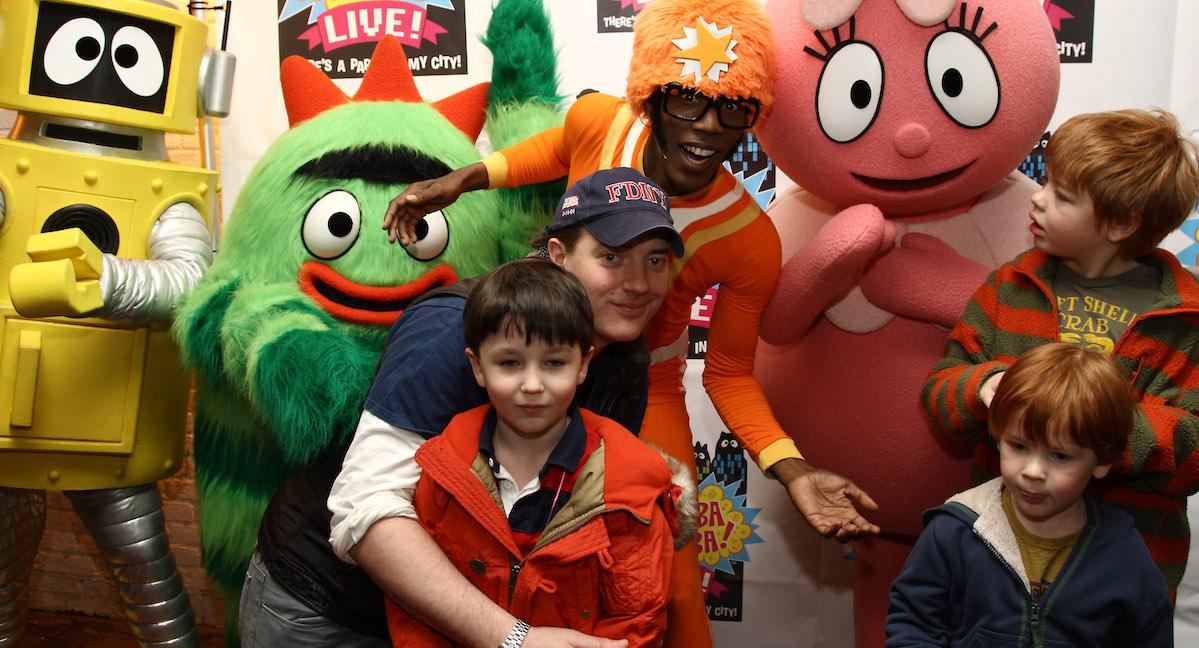 Article continues below advertisement
Who are Brendan Fraser's sons?
His first son Griffin is 20 years old. In 2018, Brendan spoke about Griffin's autism in an interview with GQ.
"He's a curative on everyone who meets him, I noticed," Brendan said, "People have some rough edges to them. Or he just makes them, I don't know... put things into sharper relief and maybe find a way to have a little bit more compassion. They don't put themselves first so much around him." It's perhaps because of his autism that Griffin prefers to live a life away from the limelight, and more power to him for that.
His second son Holden is a model with the Marilyn NYC agency. Being the son of his father, he has the same good looks that propelled Brendan's career.
He's still 18 years old, so there's not much to say about his career yet, but with his pedigree, it's likely he will enjoy a successful acting or modeling career. However, it's still up in the air which career path he will ultimately follow. Like his brothers, he lives a private life.
Article continues below advertisement
Leland is his youngest and was described by Brendan as a fireplug, the kind to run through the woods, get covered in scratches and marks, and still come out smiling. He's 16 years old and has a good relationship with his father along with his brothers.
Brendan credits his sons for bringing him back to acting.
Brendan was traumatized after being groped by Holywood Foreign Press Association president Phillip Berk in 2003. That was the catalyst that sent him into a depression and a break from acting in big roles.
But it was the tenacity and good cheer of Leland, the younger version of himself Holden, and his meaning for love, Griffin, that brought him back and gave him courage.
Brendan once had this to say about his oldest, "And because of the beauty of his spectrum– call it a disorder if you will, I disagree with you– he knows nothing of irony. He doesn't know what cynicism is. You can't insult him. He can't insult you. He is the happiest person and is, in my life and many others; also the manifestation of love."