YouTuber Bretman Rock Announces Breakup in Series of Cryptic Tweets
YouTube beauty guru Bretman Rock posted a series of tweets alluding to the fact that he and his mystery boyfriend had decided to break up.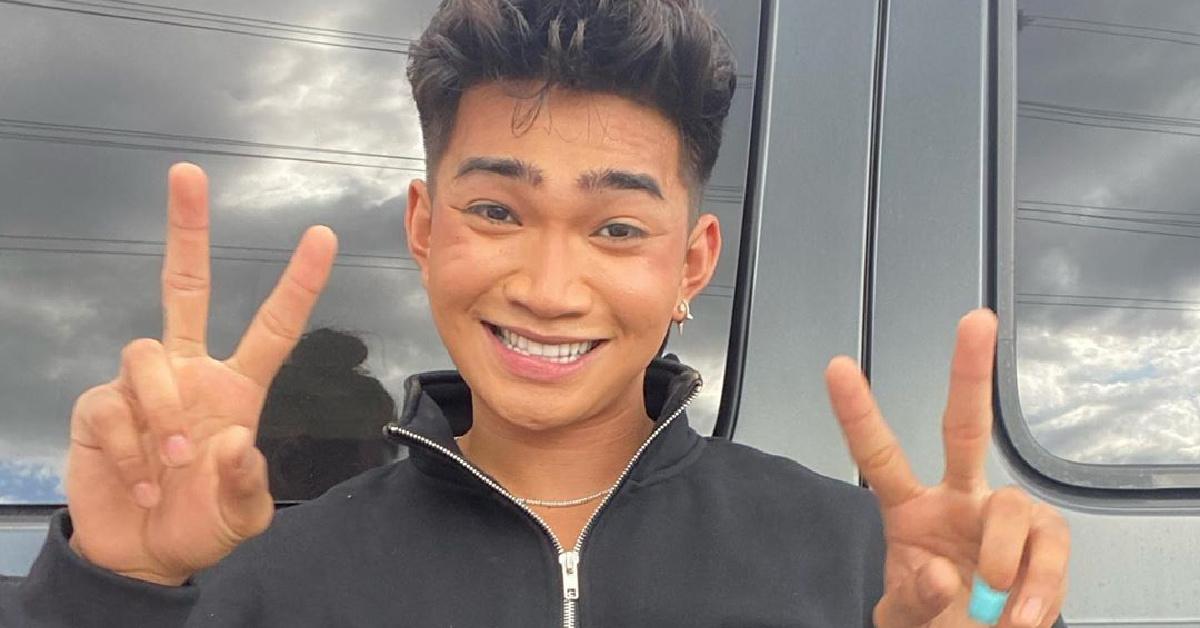 Well, it looks as though beloved makeup guru and beauty vlogger Bretman Rock may officially be back on the market. In April 2020, he posted a video entitled "My Boyfriend does my Makeup," shocking fans who had no idea that Bretman even had a boyfriend. Alas, it doesn't appear as though that particular relationship was meant to last forever.
Article continues below advertisement
Bretman took to Twitter to announce that he is currently single… in a rather roundabout way. We get it, though — going through a breakup is never easy, and it's even more difficult when you're a very public figure with literally millions of people following your every online move. Here's what we know about Bretman Rock's breakup.

Article continues below advertisement
Bretman Rock announced his breakup with some cryptic tweets.
"Girl I got something to tell y'all............" Bretman tweeted on Sep. 1, 2020. As you might expect, people instantly started commenting and trying to guess what was up. Approximately one hour later, Bretman tweeted again, this time with cryptic directions. "Lol go to Spotify… look up Big Sean and then title of the 5th song suggested," he tweeted.
If you were to do that, you'd see the song "Single Again" in the No. 5 spot — this was Bretman's very indirect way of confirming that, yes, he is single again. People caught on to the information relatively quickly, but Bretman clarified things a bit further in yet another tweet a few minutes later, saying, "I'm laughing at my high a--.. this is the best I could come up with to say that lol but yes you guys I'm good don't worry bout me I'm a bad b---h."
Article continues below advertisement
We still don't know who Bretman Rock was dating.
Even though Bretman has been open about the fact that he was in a relationship (and is now single), we still don't know who this mysterious boyfriend (and now ex-boyfriend) was. When the boyfriend was first introduced on the channel, he did Bretman's makeup but kept his own face out of frame, electing to keep his identity a secret.
Article continues below advertisement
Honestly, that makes a lot of sense. It's probably really difficult to date someone with a large online following for several reasons, and wanting to maintain a level of your own privacy seems like a very wise decision for many people who don't seek the spotlight for themselves.
Article continues below advertisement
"He doesn't care for social media which I f-----g love," Bretman said of his boyfriend in the "My Boyfriend does my Makeup" video from April. "And I always tell him this is a part of me — this is my job. You aren't dating Bretman Rock, you're dating Bretman."
Anyway, the identity of Bretman's beau is rather a moot point now, as the two of them are no longer together. Like we said, going through a breakup is never fun, and going through one in "public" — in the midst of a pandemic! — is probably way less fun. Hopefully, both Bretman and his ex are able to move past the crummy parts and go on to live their best lives, even if those lives may lead in separate directions.