Does French First Lady Brigitte Macron Appear in 'Emily in Paris'? (SPOILERS)
Does Brigitte Macron appear in 'Emily in Paris'? The French First Lady is mentioned in a key scene of the Season 1 episode, "Masculin Féminin."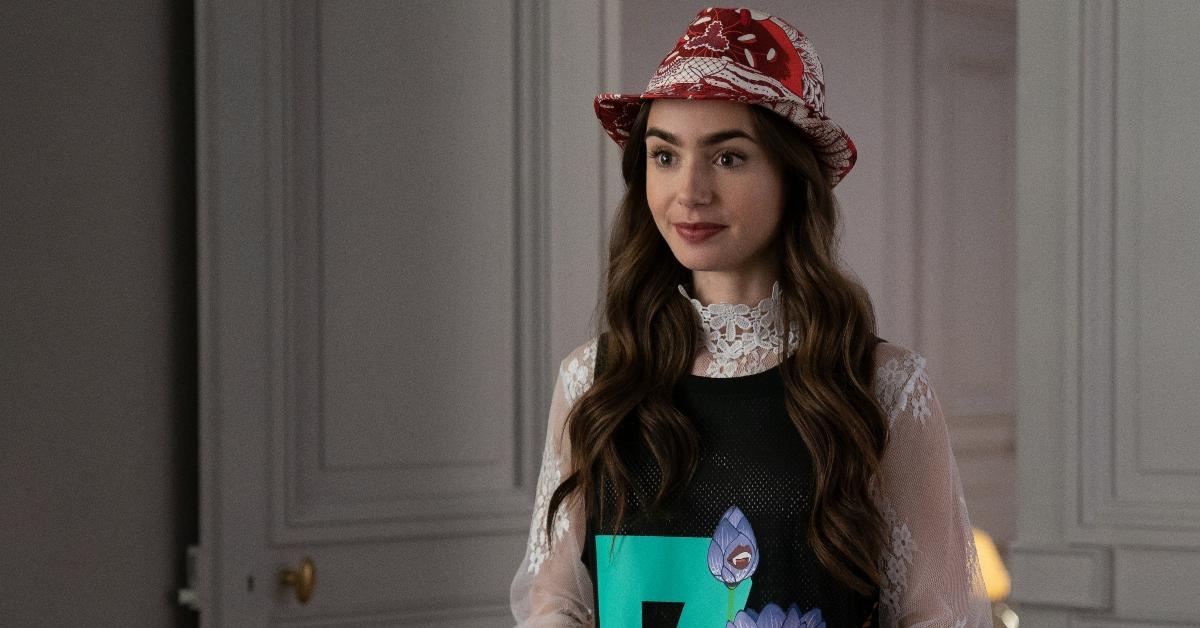 *Spoiler alert: This story contains MASSIVE spoilers for "Masculin Féminin," a Season 1 episode of Emily in Paris.*
Article continues below advertisement
A comedy-drama about a workaholic Chicagoan who gets shipped off to Paris to "provide an American perspective" on all things social media marketing? That's Emily in Paris in a nutshell.
Starring Lily Collins as the lead, the Netflix series charts the expat's experiences with finding her feet in her chosen city, which, turns out, has magical sights and unusual-looking power outlets.
An ode to everything French, an episode of the show even pays homage to French First Lady Brigitte Macron.
Emily's life turns upside down once Brigitte Macron shares one of her posts on social media.
Emily in Paris builds on a simple, but all the more alluring premise.
In the first episode, titled "Emily in Paris," Emily is asked to step into the shoes of her boss, Madeline (Kate Walsh), who was supposed to take the helm of the French division of the marketing company. After discovering that she is pregnant, Madeline asks Emily to take the promotion instead.
Article continues below advertisement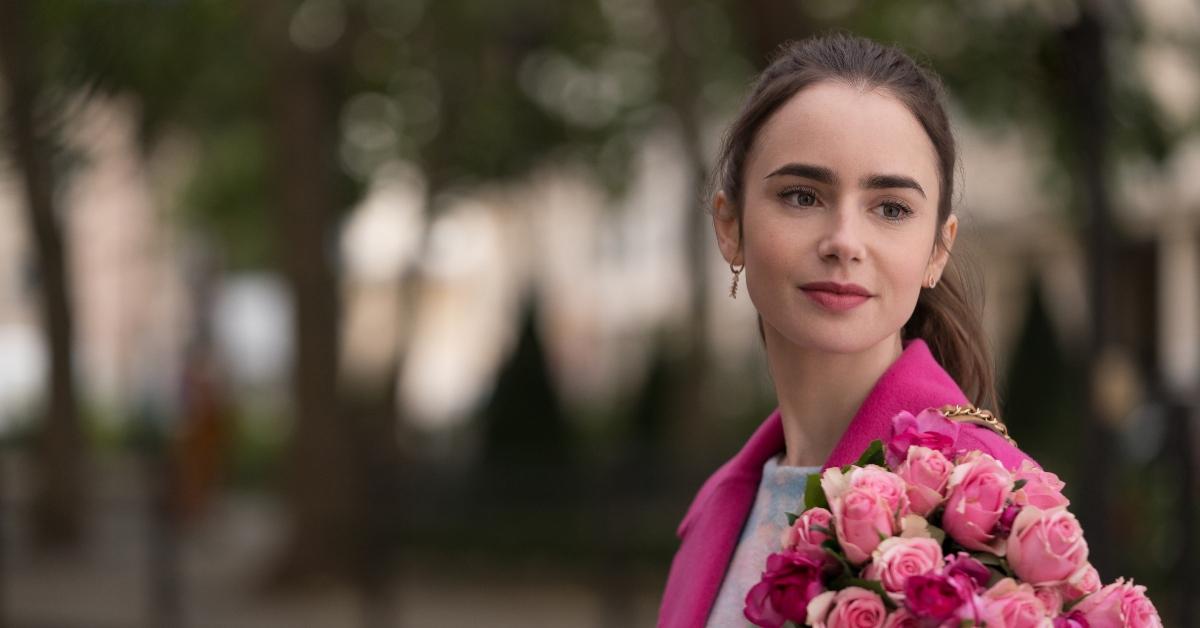 Using only her trusty smartphone and killer wardrobe — much like Sex and the City, this Darren Star production lists the iconic Patricia Field as a costume consultant as well — Emily does her best to conquer the City of Lights.
Needless to add, her ambitious project flops before the end of the first episode. Despite the pride she takes in delivering exceptional work, Emily finds herself unable to connect with her colleagues.
Article continues below advertisement
Brigitte Macron is briefly referenced in the second episode of the show, "Masculin Féminin."
Determined to integrate into her new environment anyway, Emily befriends a nanny, Mindy Chen (Ashley Park), who teaches her the basics of how to act like a Parisienne. Slowly but steadily, she turns things over at her job as well. One day, one of her posts is shared by the French First Lady — which changes her future at the company.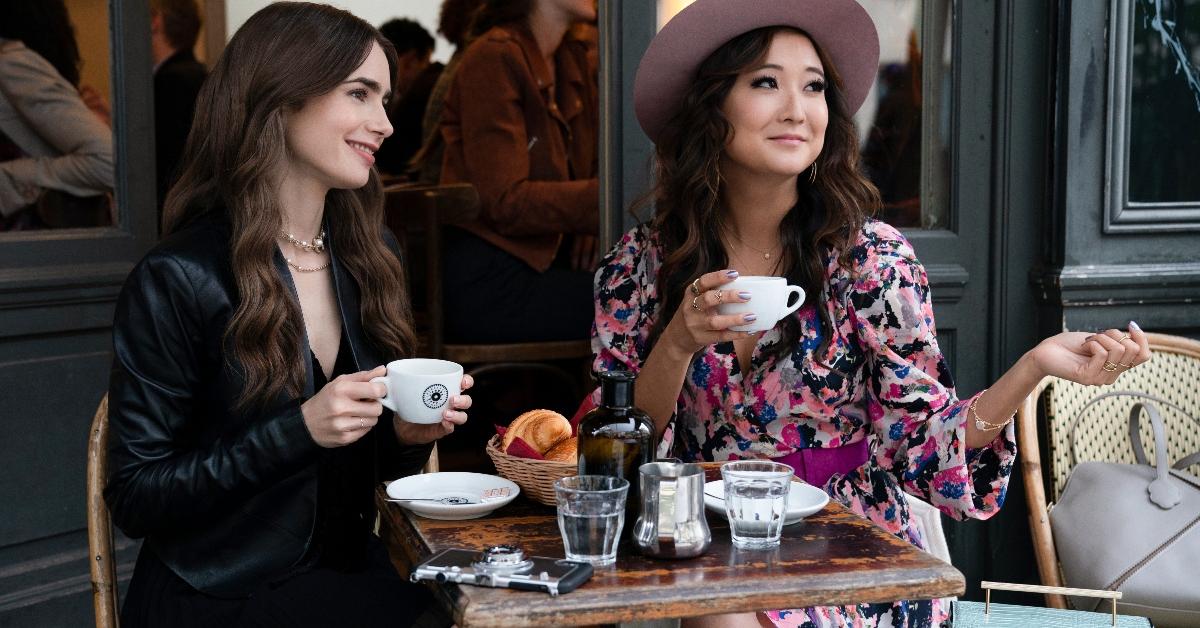 Article continues below advertisement
While working on a campaign for Vaga-Jeune, Emily learns that the French use a masculine adjective for the vagina ("le vagin"). She takes it to social media to share her disappointment over the misogynistic ideas underpinning the grammatical rule. Once spotted by Carla Bruni, her social media post makes its way over to the French First Lady, who enthusiastically shares it with her followers. (In real life, it appears that Brigitte isn't actually a social media user.)
Unfortunately, the scene featuring Brigitte only shows her from the back, while she is sitting in a beautifully furnished room inside the historic Élysée Palace.
Article continues below advertisement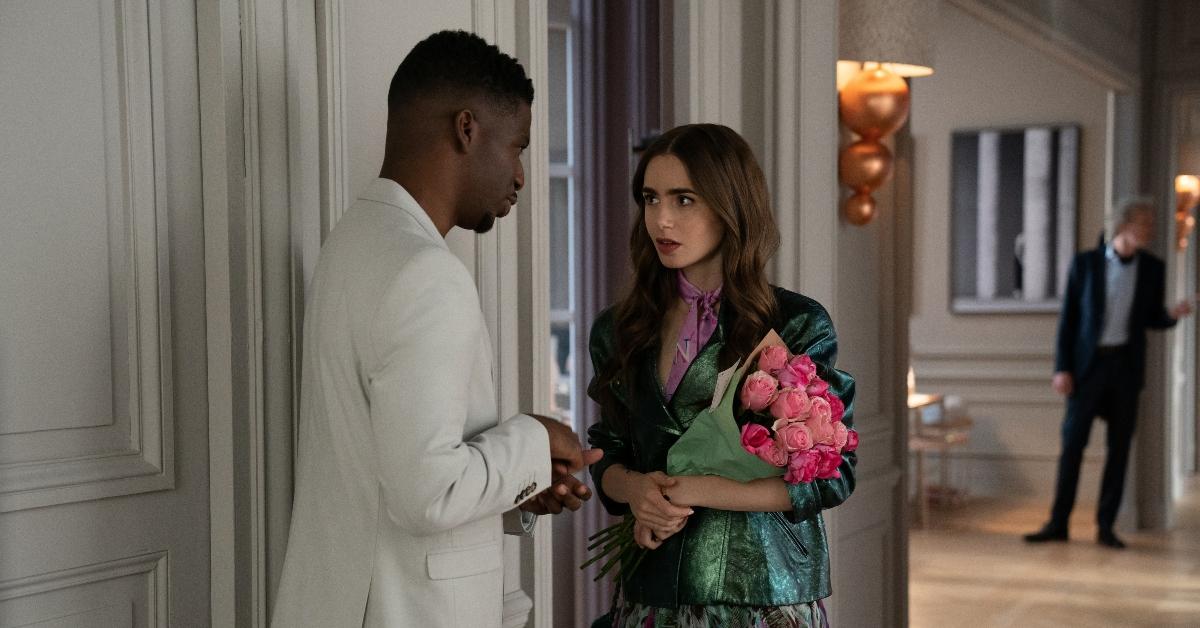 Things turn upside down over at Emily's company once the CEO of Vaga-Jeune gives an enthusiastic call to the head-honcho of the French division, Paul Brossard (Arnaud Viard).
The call takes place during lunch hour, and more precisely, during the team-wide outing to a restaurant near their office that only Emily isn't invited to. Once the head-honcho spots her on her lonely walk back to work, he invites her over, offering her a seat at the table.
The first two episodes, "Emily in Paris," and "Masculin Féminin," capture the early beginnings of Emily's stay in the French capital. What happens to her next? There's only one way to find out.
Emily in Paris is available on Netflix now.