Britney Spears Calls Out Kelly Clarkson Over 2008 Interview: "I Don't Forget"
Britney Spears recently called out Kelly Clarkson over a 2008 interview. What did Kelly say about Britney? Here's everything we know.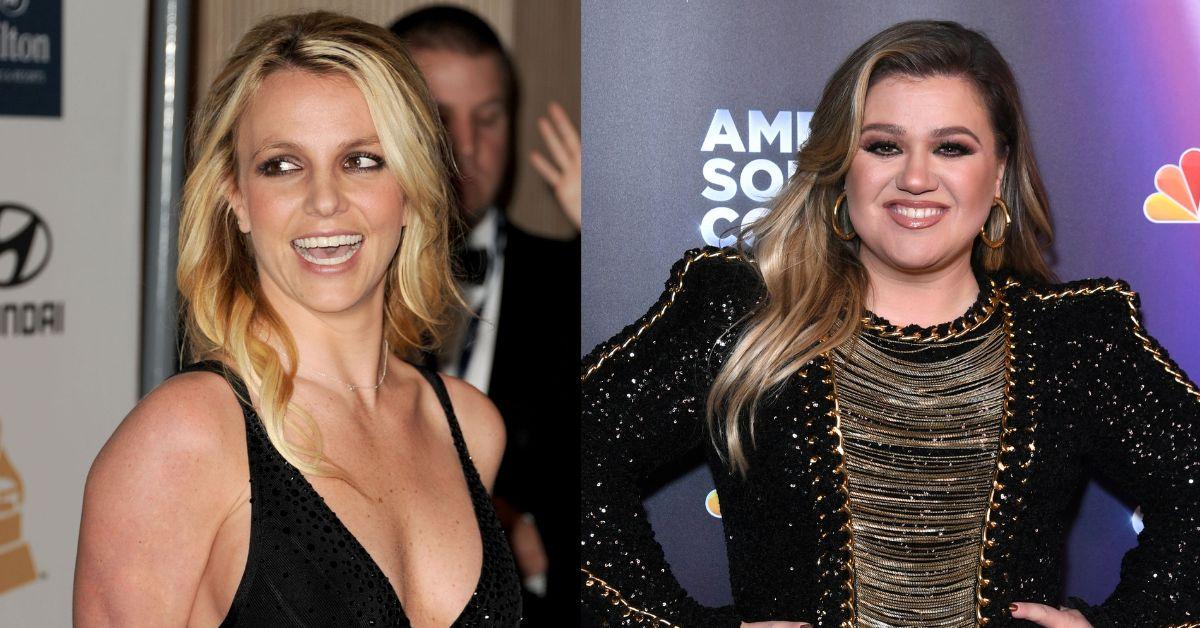 In the mid-2000s, Britney Spears was making headlines left and right. Not only was she going through a very public divorce with absolutely zero privacy, but (understandably!) her mental health was in decline, and she wasn't getting the necessary treatment she deserved.
Although the pop queen was freed from her conservatorship in late 2021, it's clear that she hasn't forgotten the past.
Article continues below advertisement
Earlier this month, she briefly referenced some comments that singer Kelly Clarkson made about her in 2008. What did Kelly say about the "Circus" singer and did she mean what Britney thought she meant? Keep scrolling to find out.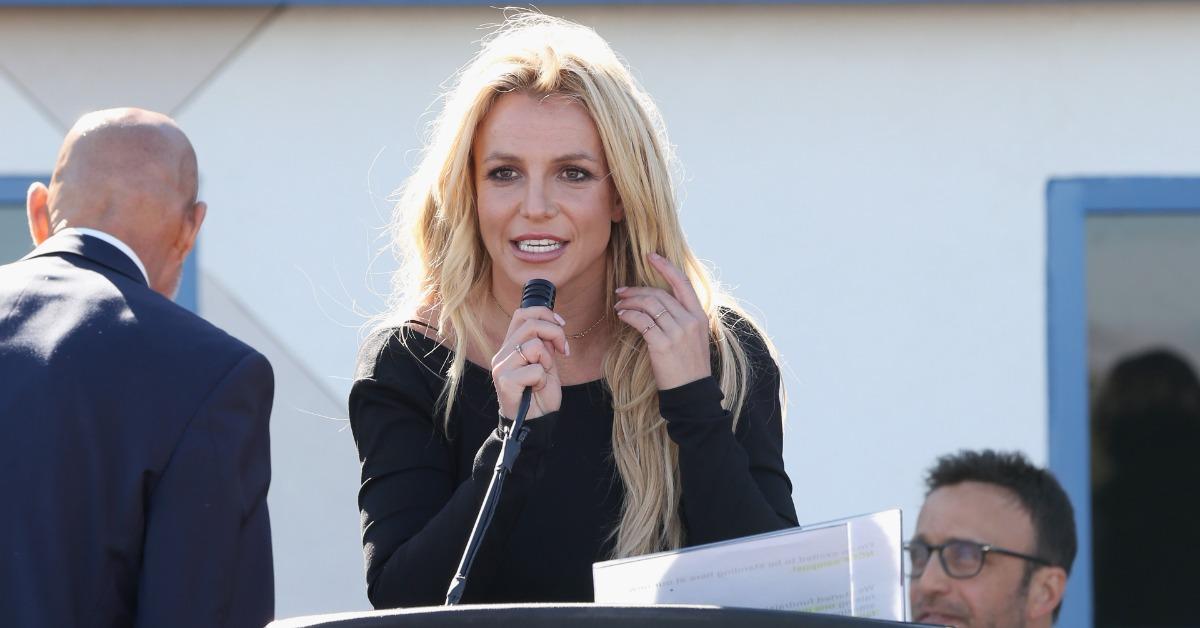 Article continues below advertisement
On Instagram, Britney Spears addressed a comment that Kelly Clarkson made about her in 2008.
On June 8, Britney shared a Reel on Instagram of her dancing to Bazzi's "Mine." While the clip was very playful and fun, her now-deleted caption took on a more serious tone.
In it, she wrote: "I don't forget … don't you just wish she would say she's kidding??? Clarkson … in a world where bullying has been heartbreaking, I've had my share … Can we get an AWW??? Psss … I'm not kidding … play on friends, play on!!!"
We were able to take a screenshot of the caption before it got deleted, which you can see below.
Article continues below advertisement
Fans quickly realized that Britney was referencing a 2008 interview that Kelly Clarkson did on Q100 Atlanta's The Bert Show.
During the American Idol alum's appearance, host Bert Weiss started asking Kelly about her Texan accent, which later prompted a conversation about Britney's accent. While Britney has a natural Southern drawl, the Louisiana native had recently been filmed speaking in public with a British accent.
Bert played a few clips of Britney's British accent for Kelly to hear.
"Man, but wouldn't it be funny if she's just totally screwing with everyone?" Kelly said in response to the audio recordings. "Because it'd be real funny if she were like, 'Just kidding!'"
Article continues below advertisement
Later in the show, Kelly suggested that Britney may have been using the accent to generate publicity for herself. "I mean, think about it. She's done no press for her album — which I love, by the way," The Voice judge said. "She's done no press, just gets so much press off all this other stuff."
Article continues below advertisement
In the comments section of Britney's Reel, fans had mixed reactions. Some sided with Britney. "You really have been bullied, but you're so strong," one user wrote.
However, others felt that Britney may have misinterpreted what Kelly was trying to say. "Kelly was repeatedly asked to say nasty things about you in 2007-2008 and not only didn't take the bait, but called you hot and complimented your music," one person reckoned.
Another added, "If you're talking about Kelly Clarkson, this is so unfair. She was defending you, always has. If you took the time to watch the full argument she gave, you'd know."
So, who's to blame? Surprisingly it may be the internet. In light of Britney's Reel, Bert Weiss, who conducted Kelly's interview back in 2008, took to Twitter to explain that there was an edited version of the interview making rounds on the internet, and ultimately, Kelly's quotes were taken out of context.
It's unclear if Britney watched the real interview or an edited clip. Kelly has yet to comment on any of this.