Harry Styles Fans Are Angry With Social Media Personality Brittany Broski
Social media personality Brittany Broski is the subject of recent controversy regarding her Spotify Wrapped and Harry Styles. Here's the scoop.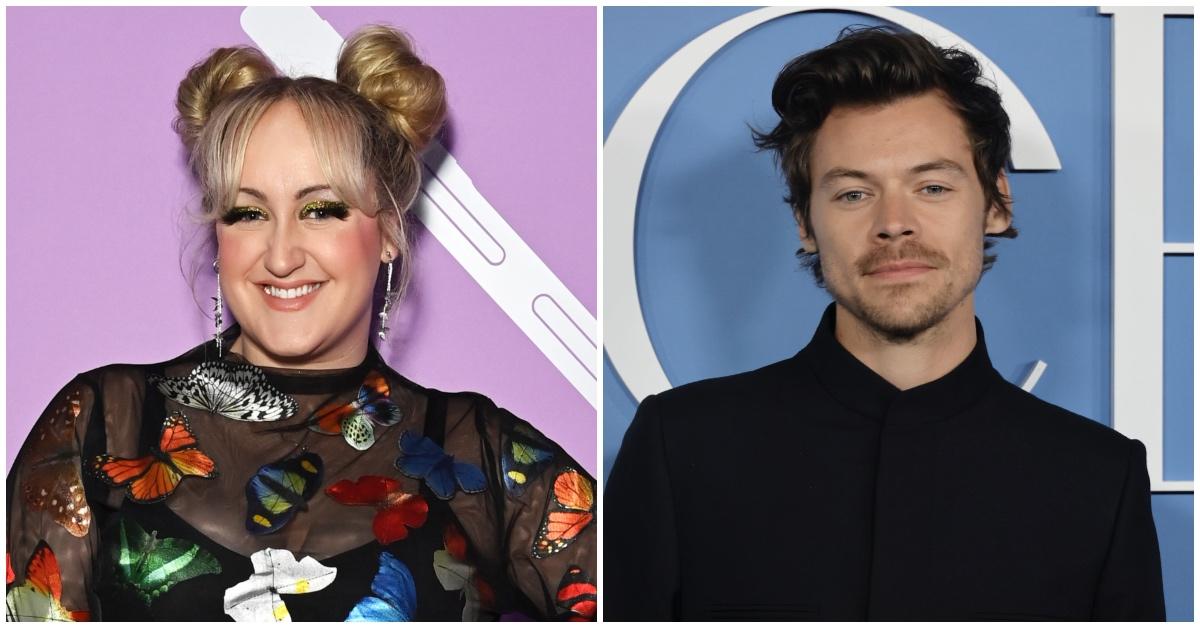 Influencer Brittany Broski rose to fame for her viral video tasting kombucha for the first time in August 2019. Shortly after achieving viral fame, she moved to Los Angeles with her friend and fellow social media personality Sarah Schauer, where the duo started a YouTube career together.
Article continues below advertisement
Although Brittany is best known for her comedic talents, she's also known for being an enormous fan of musician Harry Styles, whom she even had the fortune of meeting in May 2022. However, recently, some of his fans have turned on her. What is Brittany Broski's Spotify Wrapped controversy?
Article continues below advertisement
What is the controversy surrounding Brittany Broski's Spotify Wrapped?
When Brittany posted her annual Spotify Wrapped list to her Instagram story on Dec. 1, Harry Styles fans were outraged that she did not have him in her "Top 5" most listened-to artists of the year. As such, she was met with an unprecedented level of vitriol, with social media users calling her a "clout chaser" and "fake fan," amongst other things.
User @hannahzookpop on TikTok breaks down the controversy in an informative TikTok video posted on Dec. 3, 2022. In the video, she explains how Brittany was able to capitalize on going viral through her kombucha meme, which not many people can achieve, despite how many people go viral a year. Hannah further says that part of Brittany's brand has become "being a fangirl."
Article continues below advertisement
However, Hannah says, "In comes the toxicity, which is never being able to live up to like, 'stans standards,' there will always be stans that are 'better stans than you,' or 'loves them more,' that's just the reality."
She adds, "Because Brittany Broski does not have Harry Styles in her Spotify Wrapped, people are really upset with her ... and saying that she's kind of capitalizing off of the popularity of Harry but not really following through or being 'big enough' of a stan and she got to meet him."
Article continues below advertisement
Hannah concludes, "Mind you, Brittany has always been open that she likes a lot of different artists, like she is a stan through and through of many people. So at its bones, [the controversy around her Spotify Wrapped] is crazy."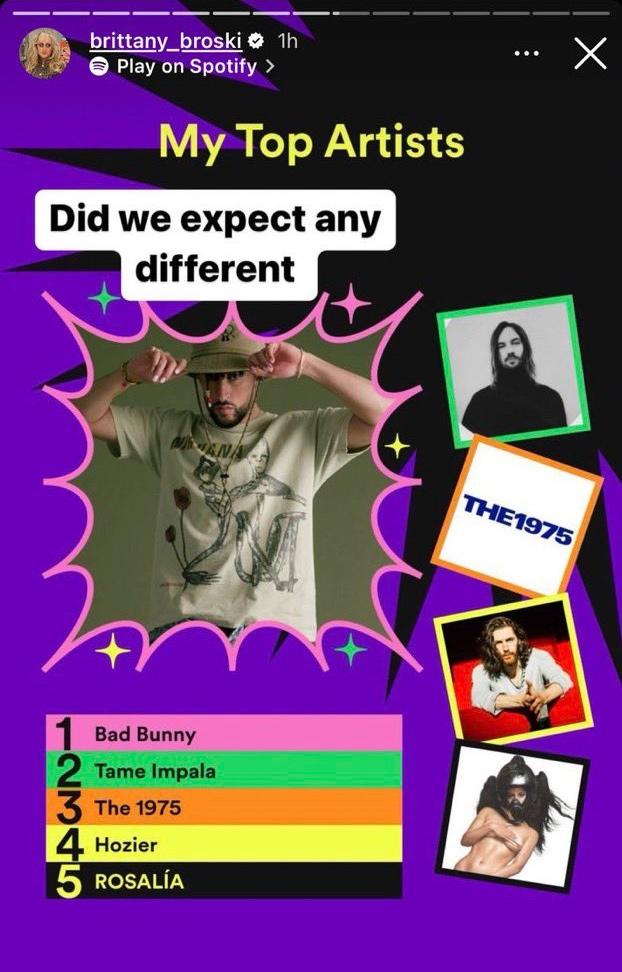 Article continues below advertisement
The word "stan" originates with musician Eminem from his song "Stan" with Dido in the year 2000. The word is a mix of "stalker" and "fan." "Stan" was added to Merriam-Webster's dictionary in 2019, according to Rolling Stone, and means "an extremely or excessively enthusiastic and devoted fan" as a noun and "to exhibit fandom to an extreme excessive degree" as a verb.
Lately, "stans" or "stan culture" has been used to signify aggressive fans who form parasocial relationships with their favorite celebrities. These "stans" often lash out in "defense" of their celebrity or to show how "dedicated" they are to the individual. Those who do anything less than worship said celebrities are often declared "fake fans" or "clout chasers" for not being as dedicated.
Ultimately, it's hard to say whether one's Spotify Wrapped indicates the true extent of their favorite musicians — after all, Spotify only collects data at certain times of the year. Maybe we'll all have to pay closer attention to the data collection timeline in 2023.