Lebron James' 15-Year-Old Son Appears to be Smoking Weed in a Viral Video
As his father continues to compete in the playoffs, Bronny James is trending because he may have been caught smoking weed in a now viral video.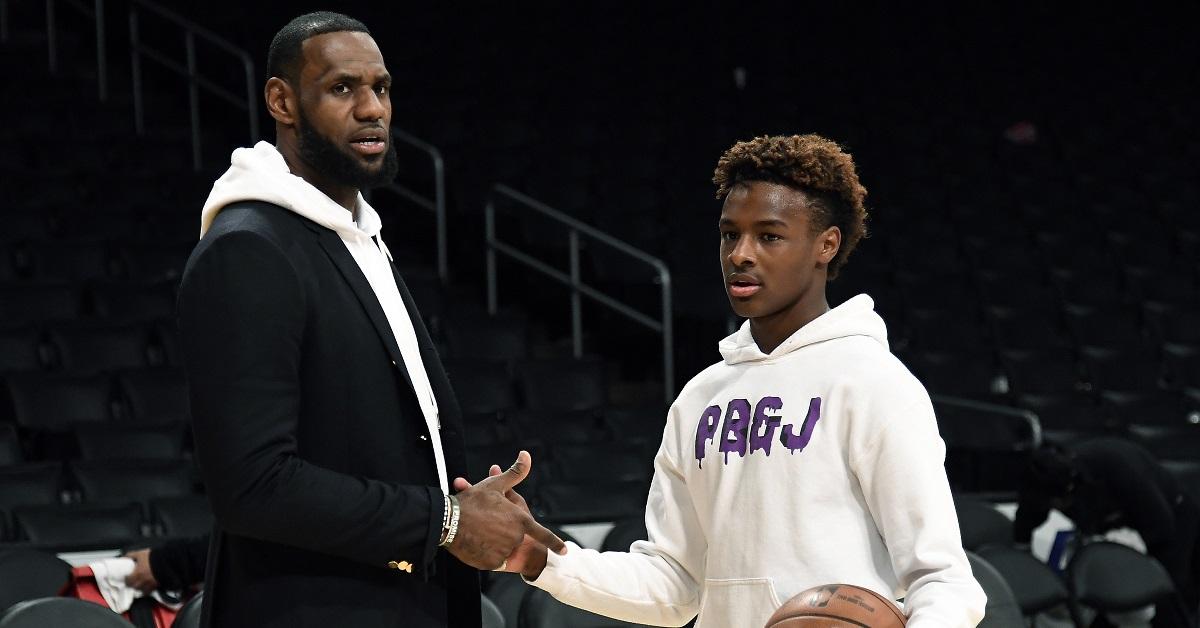 One of the hallmarks of Lebron James' long career has been his ability to avoid scandals. Although he came to the NBA at a young age, most of the stories written about Lebron have been about his skill on the court, even as we've watched him grow up in the public eye. It seems like his son, Bronny James, may be courting a little bit more controversy already, even though he's still in high school.
Article continues below advertisement
What happened to Bronny James? A video allegedly shows him smoking weed.
Bronny is already attempting to follow in his father's footsteps, and has established himself as a force to be reckoned with in high school basketball. Now, Bronny is trending for reasons that his father may not be entirely pleased with. On one of his Instagram Stories, Bronny can be seen smoking what appears to be a blunt on camera. Since he posted the video, it has gone viral across the internet.
Article continues below advertisement
Since the video began trending, basketball fans have weighed in on Bronny's video. Some have called him out, largely for embarrassing his father. Others have defended Bronny, pointing out that he's still very young and it's not unusual for high school students to smoke weed, even if they're the child of someone famous. Still, the spotlight is magnified on Bronny because of the huge shadow his father casts.
Some fans came to Bronny's defense.
"Bronny ain't doin nothing every rich teenager in Cali ain't doin, but man, why he post that?" one fan wrote, criticizing his decision to post the video more than the smoking itself. "I can't imagine not having any freedom to be a teen on social media. Just because he is Lebron son doesn't mean the man can't live," another wrote.
Article continues below advertisement
Last spring, Bronny finished his freshman year at Sierra Canyon, a private school in Chatsworth, Calif. Bronny has professional aspirations like his father before him, and Lebron has previously suggested that he hopes to play in the league at least until his son is able to join him. Although he's already been playing for almost two decades, Lebron hasn't shown any signs of slowing down in recent years.
Article continues below advertisement
Bronny James is already being looked at by recruiters.
Although the James family hasn't revealed which schools made offers, they did say that Bronny had already been contacted by several schools about playing college basketball. Those offers began when Bronny was just 10 years old, and haven't slowed down since he entered high school. Some have suggested that Bronny's viral video may harm his chances of playing in college and professionally, but his talent and name are likely to speak for themselves.
Although his father has always presented a squeaky clean image, Bronny still has plenty of time to prove that he should be taken seriously as a player in his own right. It'll take a lot for him to step out of his father's shadow as a man and a player. Still, one viral video where he's caught smoking weed isn't likely to ruin his entire life.