Petition Calls for the Ban of YouTuber Brooke Houts Following Animal Abuse Video
Is YouTuber Brooke Houts' dog being taken away? Petition enacted against the influencer following controversial animal abuse video.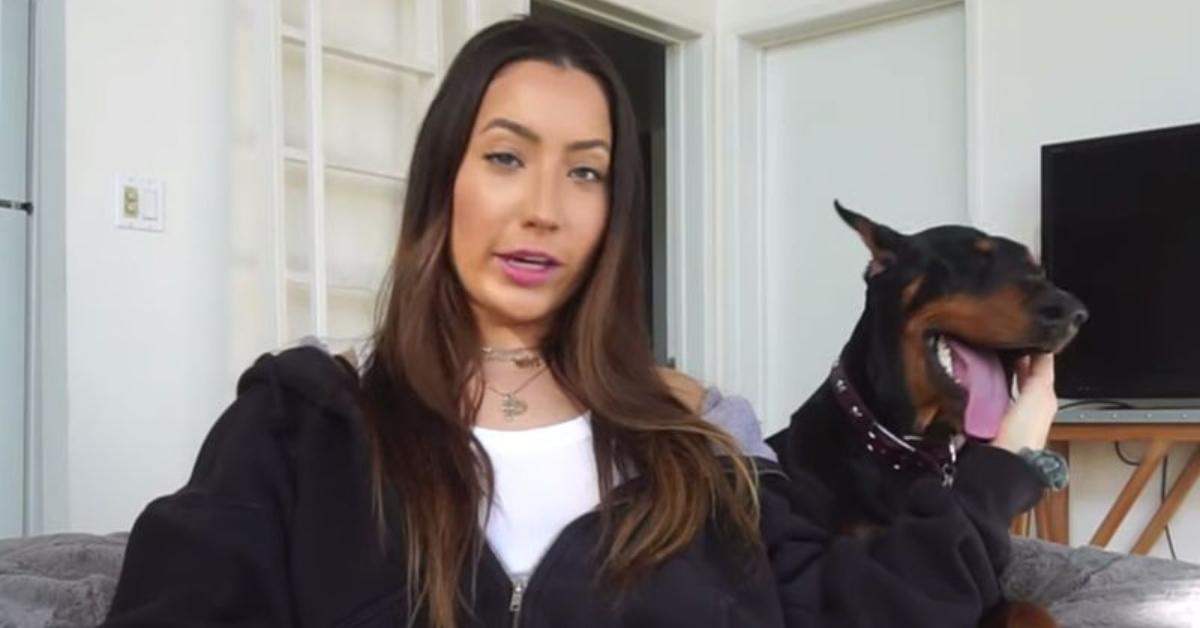 In early August, YouTuber Brooke Houts received major backlash after she uploaded an unedited video of herself hitting and allegedly spitting on her dog, Sphinx. The now-deleted vlog has since gone viral, which prompted the 20-year-old to apologize for her actions, stating she's not a "dog abuser."
Article continues below advertisement
"Anyone who has witnessed or heard true animal abuse will be able to clearly see that. My dog, in no way, shape, or form was hurt by any action that I displayed in this video," she wrote in a statement on social media. Aside from the content creator receiving negative feedback for her video, she is also reportedly being investigated. So, is Brooke's dog being taken away following the controversial post?
Article continues below advertisement
Is Brooke Houts' dog being taken away after she allegedly abused her Doberman?
A Change.org petition was enacted to ban the content creator from the social media platform after footage showed Brooke allegedly abusing her dog. "Does having a bad day excuse hitting your dog? How about pinning your dog to the ground and spitting on him? Does anything excuse this?" petition organizer Nina France wrote.
She continued, "The best outcome for this would be that Sphinx would be rehomed and Houts would be charged with animal abuse." However, Nina asks for the "bare minimum" from YouTube, calling on execs to ban Brooke and delete her channel.
Article continues below advertisement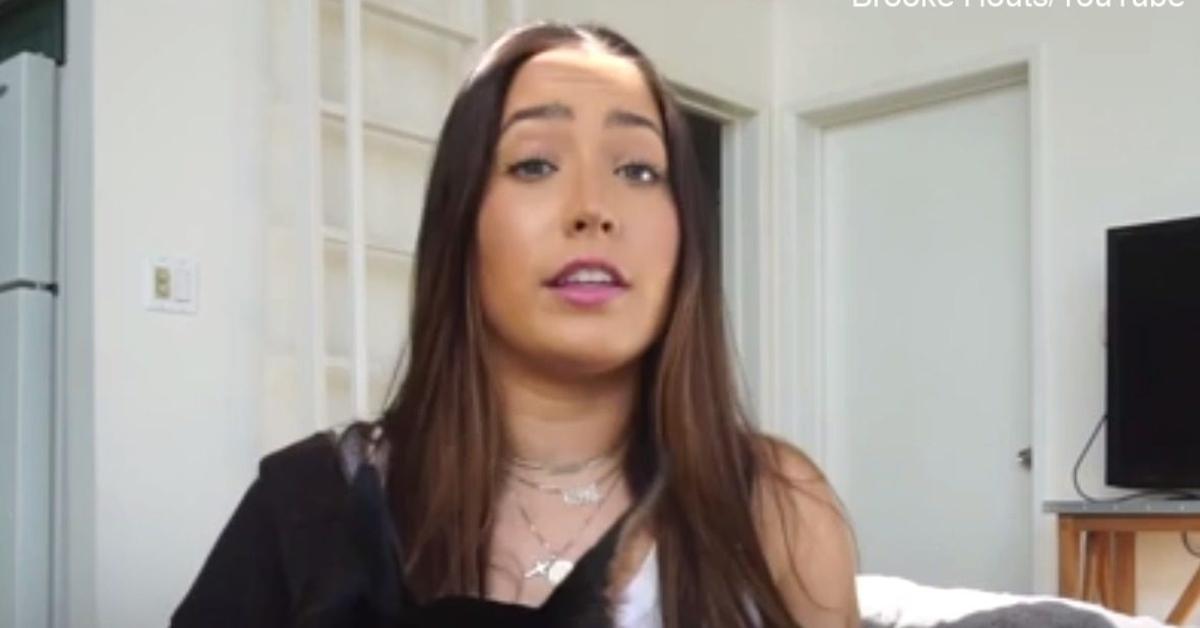 "To allow Brooke Houts to continue on your platform after blatantly violating YouTube guidelines and proving herself to be a violent, dangerous individual toward animals is the same as condoning her behavior," she wrote. Adding, "A person like her should never be allowed to have influence or an audience, and keeping up her channel and videos reflects very poorly back onto YouTube itself." Currently, the Change.org petition has more than 49,000 signatures.
Article continues below advertisement
Aside from fans calling for YouTube to take action against Brooke, the Los Angeles Police Department has also opened an investigation. "Our Animal Cruelty Task Force is aware of the incident and looking into the matter," a spokesperson said in a statement to HollywoodLife.
Logan Paul speaks out about Brooke Houts' controversial video.
Fellow YouTuber Logan Paul spoke out about Brooke's actions against her dog, deeming it "remarkably grotesque."
Article continues below advertisement
He tweeted, "Discipline your animals should they misbehave. I get it. But despite the hitting, the spitting is a totally unwarranted, inappropriate, and vile display of energy that makes this woman completely unfit to own that dog." Other YouTube influencers spoke out against Brooke, such as Anna Akana, Ethan Klein, and Jameela Jamil.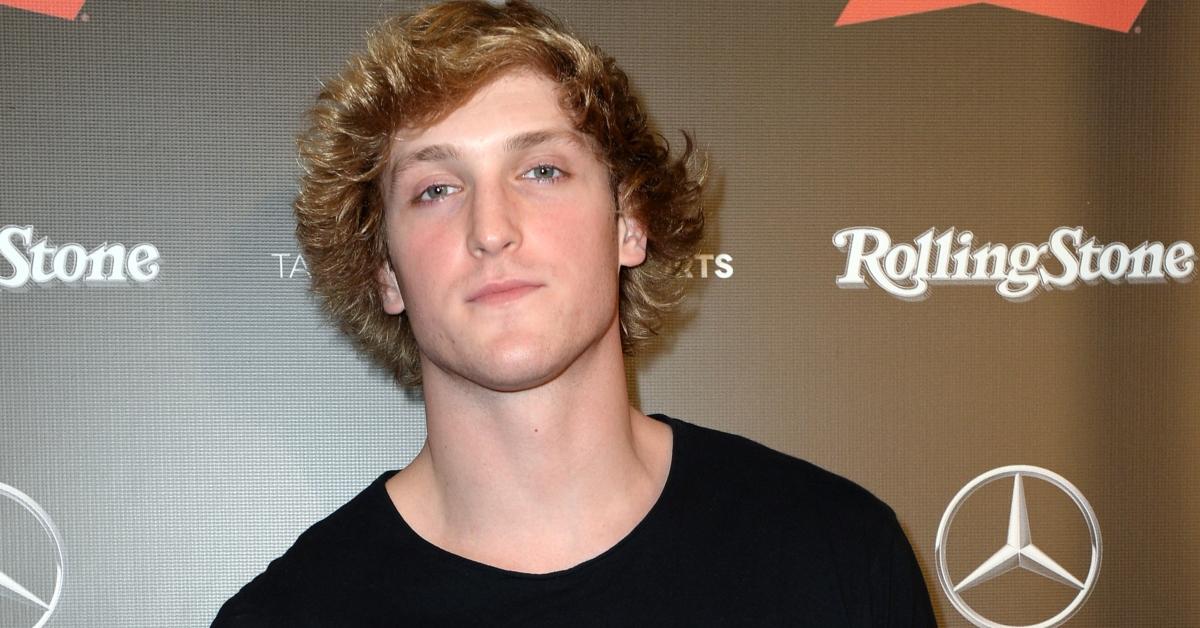 Animal rights group PETA (People for the Ethical Treatment of Animals) also got wind of the video and released a statement hoping action is taken against the young star. "Animals deserve our respect and kindness, not to be slapped, grabbed, and spit on. The video of Brooke Houts abusing her dog is disturbing and warrants her removal from the platform, and PETA is urging YouTube to do just that," their statement to HollywoodLife read.
At this time, it is unclear if Brooke still has ownership of her Doberman, Sphinx.