Bryan Baeumler Leveraged His Successful Construction Business Into Several Shows
Bryan Baeumler isn't just a talented and gifted contractor who ran an extremely successful business, he also has several hit renovation shows on HGTV.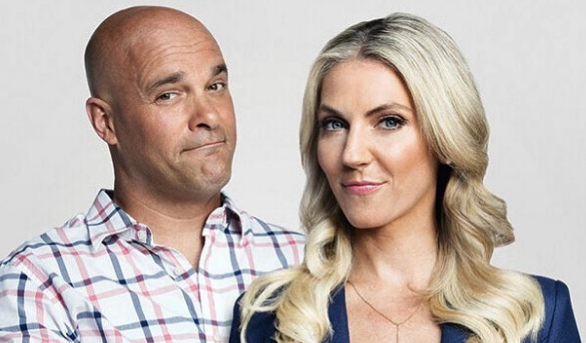 If you're an HGTV nut, then there's a good chance you've watched an episode or two of Renovation Island, which features a Canadian family who's decided to move to the Bahamas to build a dream resort. The series depicts all of the struggles, hardships, workarounds, drama, and inventive solutions to constructing a massive hotel in an island paradise.
It was a smash hit, and Bryan Baeumler has become a renovation icon as a result. If you love Bryan's work, then there's good news: He has other shows.
Article continues below advertisement
Bryan Baeumler's career in producing shows began in Canada.
The contractor-turned-TV-show-host has been able to leverage a pretty great career for himself, and his resume is so extensive it's kind of difficult to believe that he has time to accomplish as much as he does. Between owning and operating Baeumler Quality Construction, which handles various sorts of labor including media installations, he also runs his own production company that churns out a ton of programs.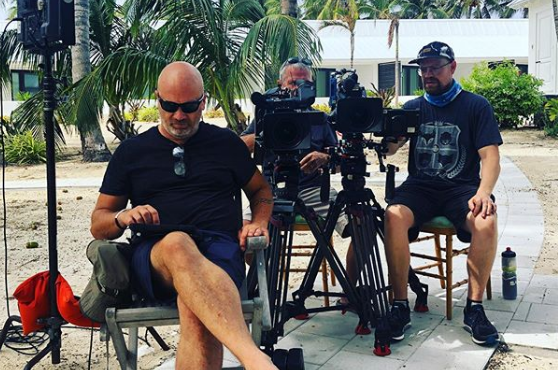 Article continues below advertisement
From 2007 to 2011 Bryan hosted Disaster DIY, during which they visited folks who tried doing home contracting work themselves and failed miserably. Bryan would then help folks looking to save money in repairing their home with some extensive training and pro-tips that informed home viewers in the process. The series paved the way for more TV gigs for Bryan.
In 2010, Bryan also got a deal to film a reality TV series that centered on his family dynamic in addition to his local construction business: House of Bryan. The show ended up becoming HGTV Canada's highest rated series of all time during its 2010-2015 run. It featured all of the homes in which the Baeumlers lived: Bryan's dream house, the family's country cottage, and his "forever home." Must be nice to own that many domiciles.
Article continues below advertisement
Then in January 2012, HGTV debuted Leave it to Bryan, which brought in Mr. Baeumler to guide homeowners in their home renovation journeys. He would offer his advice as to which jobs are better to do right away as opposed to whatever ones the folks living in the home think are essential. The show ran from 2012 to 2017 and hasn't been officially canceled, just put on hiatus.
Article continues below advertisement
Then Bryan Inc. premiered on HGTV Canada in the Fall of 2016, which replaced House of Bryan on the channel's scheduled lineup. The series mostly features Bryan working with his wife, Sarah, to buy up different properties and flip them for a profit. In the show's first season, Bryan and Sarah pick two properties and the season features all of the work BQC does to get them as viable homes for sale that'll fetch a pretty penny on the housing market.
Article continues below advertisement
The titles of Bryan Baeumler's shows in Canada are different from their U.S. counterparts.
Bryan Inc. was already showcased on HGTV Canada, but the U.S. release is getting some love too. After the success of Renovation Island, which was called Island of Bryan in Canada, HGTV greenlit Bryan Inc. to be featured on U.S. networks, but with the name Renovation Inc..
Article continues below advertisement
The Baeumlers have had a terrific run of series over the years and with the success of Renovation Island and now the debut of Inc., viewers should expect to see more of the Canadian contractor.