Where Is 'Below Deck Med' Season 1 Bosun Bryan Kattenburg Now?
Bryan Kattenburg rose to fame as the Bosun on the debut season of 'Below Deck Med' in 2016. What is he up to now, in the years since he left the show?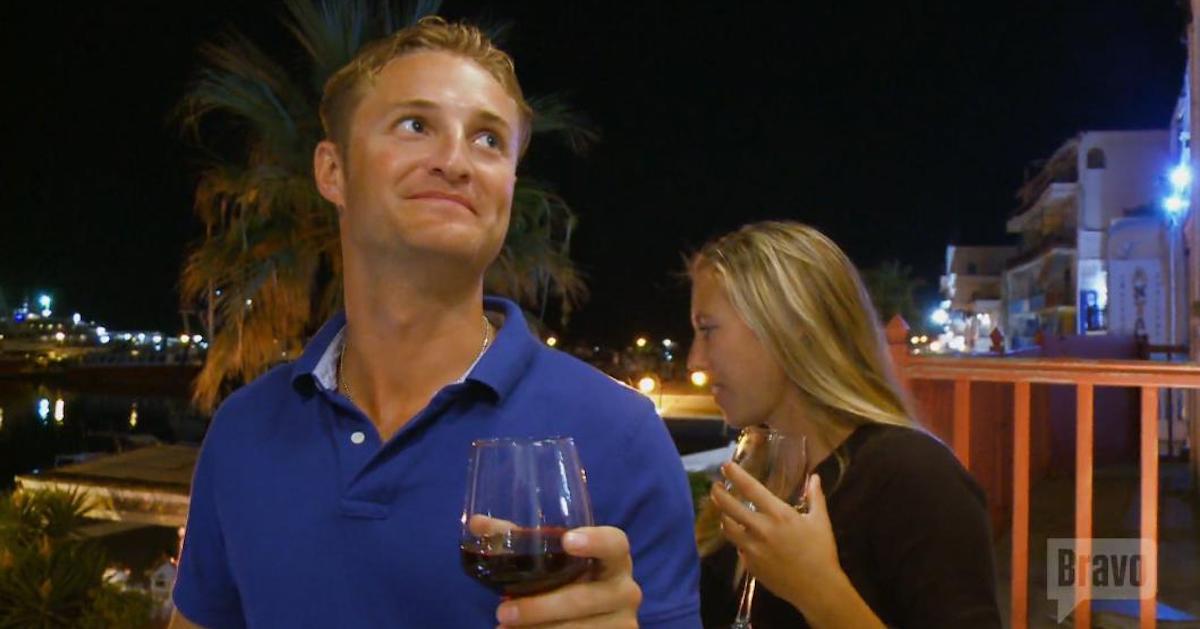 Longtime fans of the Below Deck franchise have seen dozens of interior and exterior crew members come and go over the years — but some of the former cast-mates stand out among the rest.
In 2016, the first-ever Below Deck spin-off series, Below Deck Mediterranean, premiered. During the debut season, fans got to know chief stew Hannah Ferrier, who went on to appear on four more seasons, for the first time. They also got to know notable personalities like Bobby Giancola, Danny Zureikat, Julia d'Albert Pusey, and Bryan Kattenburg.
Article continues below advertisement
The latter star was the Bosun on board the Ionian Princess, and he spent much of the season dealing with deckhand Danny's insubordination and his too-close camaraderie with the guests before he was fired.
Though many of the Season 1 personalities did leave lasting impressions on viewers, only Hannah and Bobby ever returned to the show. However, several of the other alums from that first season have kept fans updated about what they are doing on social media. What is Bryan Kattenburg up to now?
Article continues below advertisement
Where is Bryan Kattenburg from 'Below Deck Mediterranean' Season 1 now?
While many of the Below Deck Med Season 1 cast members have stayed active on social media (Danny, for example, is involved in cryptocurrency investments, while Julia did marry the guy she was dating when she was on the show), Bryan's Instagram feed is currently set to private.
The now-35-year-old does have a public Twitter page and a public Facebook profile, but neither feed has been updated since 2018. His LinkedIn page also isn't very active, but his most recent job title is as an Associate Producer for Lemonlight Media in Fort Lauderdale, Fla. Per his page, Bryan has been at the production company since March of 2016.
While Bryan himself has kept a lower public profile since his time on Below Deck Med wrapped, he has reportedly gotten married.
Article continues below advertisement
The 'Below Deck Med' Season 1 Bosun is now reportedly married.
Following his time on the Ionian Princess, Bryan's personal life reportedly changed considerably.
According to Nicki Swift, Bryan married yoga instructor Giulia "Giuls" Mori in San Francisco, Calif. in 2019. Per the outlet, Bryan proposed to Giuls earlier on in 2019.
Article continues below advertisement
Unlike Bryan, Giuls does have an active public Instagram feed (her account also follows Bryan's private page). Though she does not have any photos with Bryan on her profile, she welcomed a son named Leonardo with her husband in April of 2022. In a 2020 post on the @YogaSix_HollywoodFlorida Instagram page, Giuls was introduced to followers as Giuls Mori Kattenburg.
Giuls is based in Fort Lauderdale, so it appears as if Bryan stayed in the area following his time on Below Deck Med as well.
New episodes of Below Deck Med Season 7 air on Mondays at 8 p.m. ET on Bravo. You can also stream episodes a week early on Peacock.