Buddha Lo Shares Why His Wife Was "Instrumental" to His 'Top Chef' Win (EXCLUSIVE)
Buddha Lo, who won 'Top Chef' Season 19, opened up to Distractify about how his wife, Rebekah Pedler, reacted to his victory.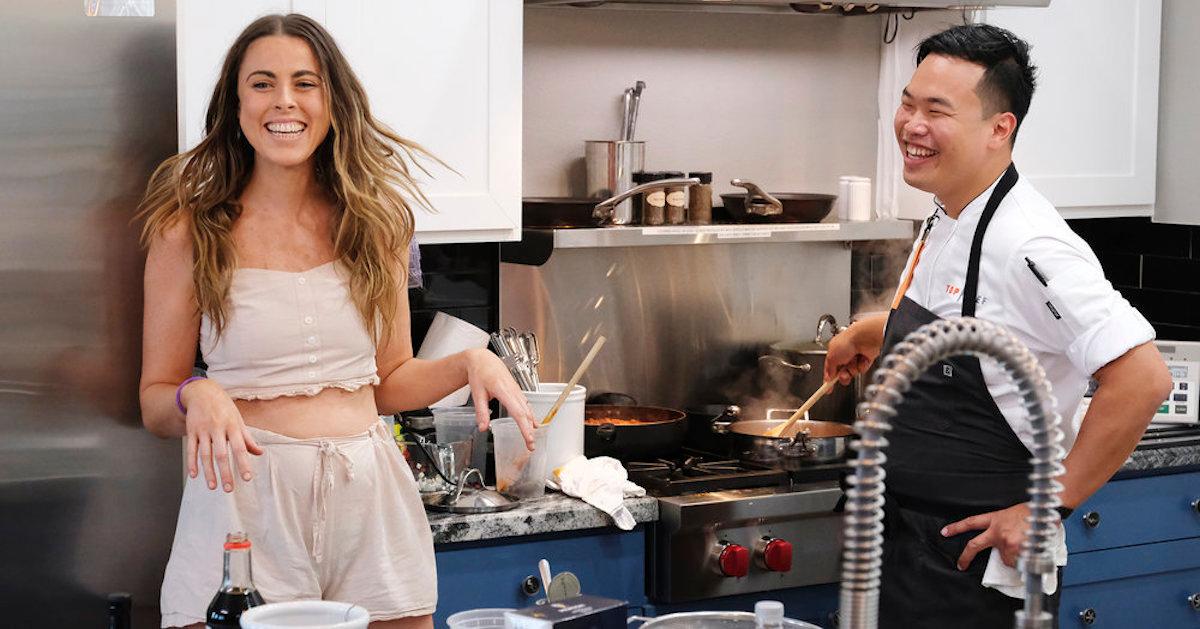 After a particularly intense and cutthroat season featuring a line-up of exceptionally talented chefs, Top Chef: Houston concluded with a win for Buddha Lo.
The Australian competitor often impressed the judges and his fellow cheftestants with his technical abilities, but he earned support from viewers when he began to really cook from his heart.
The chef dedicated his win to his late dad, Tze-Kwong Lo, who passed away from cancer just two days before Buddha found out he had earned a spot in the Top Chef cast.
Article continues below advertisement
Following his emotional victory, Buddha called his mom and his brother, who are based in Australia, to share the good news.
While viewers got to see how Buddha's mom and brother reacted to his win in the closing moments of the finale, they didn't see how his wife of nearly four years, Rebekah Pedler, felt when she learned about it.
Once the finale aired, Distractify caught up with the newest winner to find out how Buddha's wife responded when she heard that her husband was named Top Chef.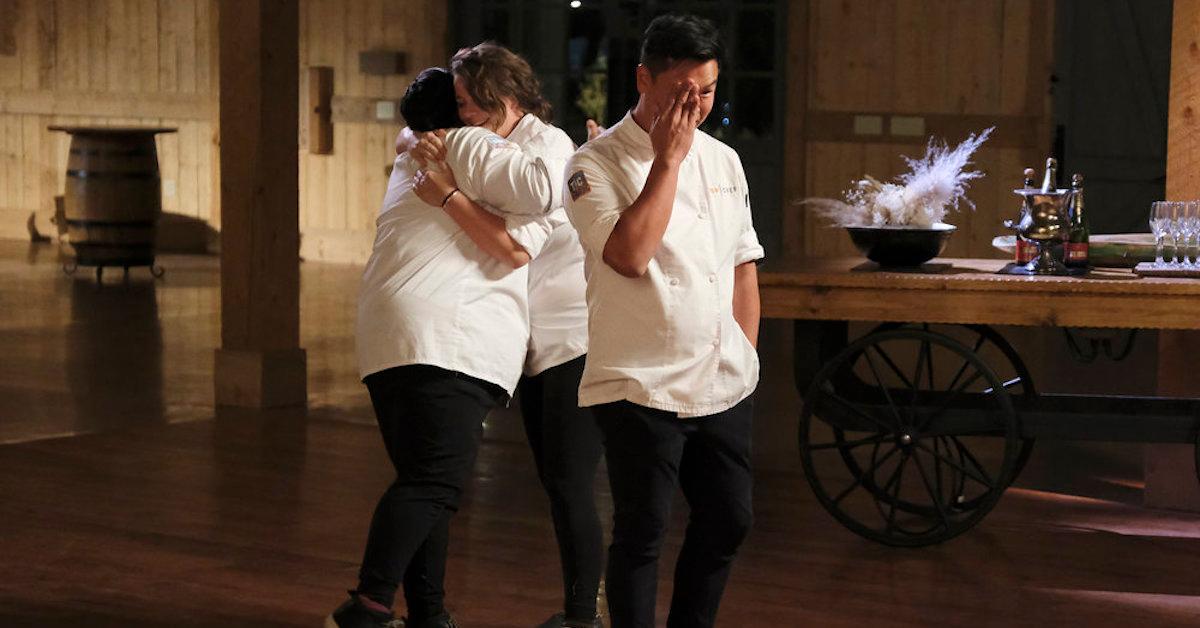 Article continues below advertisement
Buddha Lo met his wife, Rebekah Pedler, when they worked at a restaurant together.
The technically trained Top Chef Season 19 star became a frontrunner early on in the competition, but viewers got to know a different side to him when his wife, Rebekah, appeared on the "Family Vacation" episode on May 12.
Buddha actually met his wife in the kitchen about 10 years ago, when the two worked together at Hare and Grace in Melbourne, Australia. (Both chefs are from Down Under.) During a "family meal" at the restaurant, Rebekah made a Pasta Amatriciana that was so good, Buddha declared on the spot that he would marry her if she was still single by the age of 30.
"It was just a joke, and I didn't mean to say it in a sort of creepy way, but it was that good. I was like, 'I could live like this forever...'" Buddha recalled on the Top Chef episode. "We call it Marry Me Pasta."
Article continues below advertisement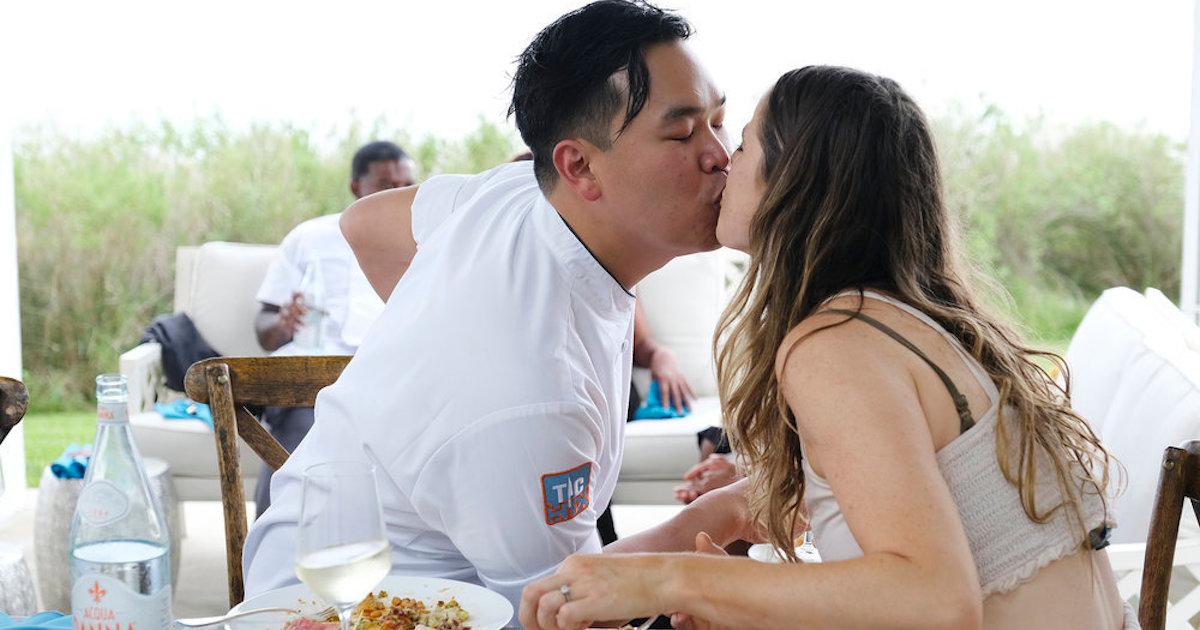 The Top Chef star made good on his promise, and he and Rebekah wed in November of 2018. Just a few years later, he cooked the same Marry Me Pasta dish for Rebekah and the judges on Top Chef, ultimately winning the challenge.
Though Buddha and Rebekah did once work together, they're now at different restaurants. Buddha is the executive chef at Huso, which is located inside Marky's Caviar retail shop, while Rebekah is the pastry sous chef at world-renowned Eleven Madison Park. (Buddha also previously worked at Eleven Madison Park for about a year.)
Article continues below advertisement
The 'Top Chef: Houston' star shared how his wife reacted when she found out he won the show.
When Buddha called his mom and brother to tell them about his win, viewers could hear them both become emotional. The Season 19 star told Distractify that his spouse had a similar reaction as well.
"My wife was very emotional. When I said I won, the only thing she could think about was my dad. She just kept on crying, but she's so happy for me," Buddha said of Rebekah's reaction. "She's always really happy for everything that we accomplish. We're a really good team."
Article continues below advertisement
Since his wife is also in the industry, Buddha was able to get some advice before he left to film the series.
"Cook how you always cook," Buddha recalled about his wife's pre-show words of wisdom. "She would remind me of my dad's favorite quote, which is 'If you think you can, you can.' That's what my dad always told me at the end of every phone call. She's taken that position now, and it was very encouraging. She was definitely instrumental to the win, for sure."
Buddha is the latest chef to win the Bravo series, but it remains to be seen what exactly he'll do next. He is, however, definitely interested in returning to the show in some capacity in the future.
"I'm looking forward to doing anything with Top Chef. I cannot speak highly of it enough. I think what they do is so important, not only just for the fans, but also for the industry," Buddha concluded. "They really try to showcase the industry in the best way. I'm really happy to be a part of it."
You can catch up on all 19 seasons of Top Chef on Peacock.