Buzzy Cohen Has Captivated the Hearts of 'Jeopardy!' Fans All Across the Country
Buzzy Cohen has fast become a beloved 'Jeopardy!' contestant, and fans of the show want to know: Does he have a wife? Where's he from? What's his job?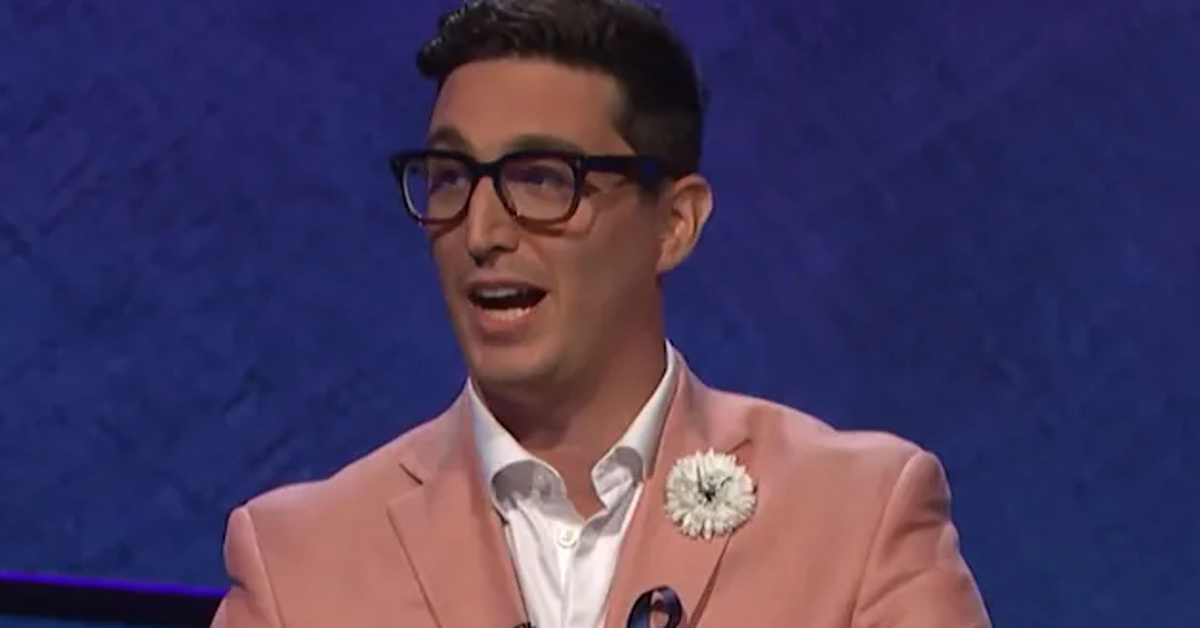 There's something wonderful about people who manage to compose themselves or act with poise under pressure and, when it comes to pressure, quiz shows are packed with it. You can see the sweat bead on contestants' heads. You see some folks fold and collapse under the weight, while others embrace the unknown and handle themselves with grace even if they aren't sure of the correct response.
Buzzy Cohen is one of those players and Jeopardy! fans love him.
Article continues below advertisement
Buzzy endeared himself to viewers after saying the best decision of his life was marrying his wife, Elisha.
Buzzy has won Jeopardy! a whopping nine separate times. He's also taken home the grand prize for the Tournament of Champions and was even made a Jeopardy! All-Stars Captain. And while he gets a lot of love for being a wealth of trivia knowledge and crushing it on the show, it's his enthusiasm that folks find so charming, along with his proclamations of love for his significant other.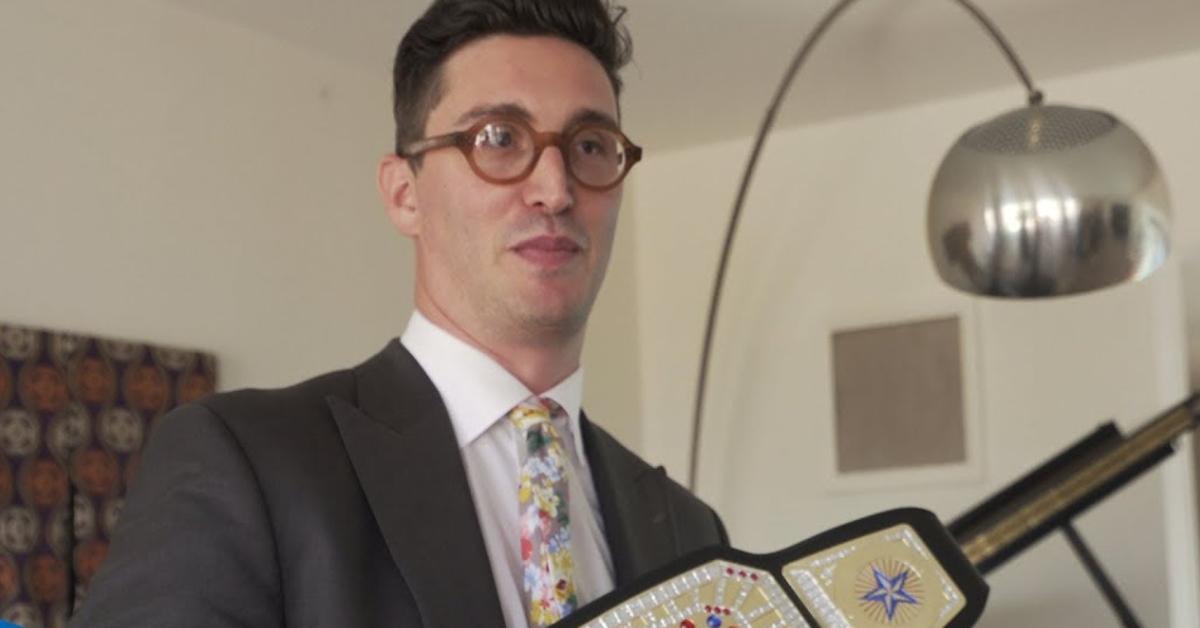 Article continues below advertisement
Who is Buzzy Cohen's wife?
Buzzy (real name Austin David Cohen) has only had glowing and heartwarming things to say about his spouse, Elisa Levin (who he affectionately refers to as Sheila). Bio Age quoted Buzzy as saying, "Before marrying you, coming out here to be with you was a big one for me. I was very New York, had a great, well set up life there. I'm really happy. Not just our marriage and our kid and our life, but, career-wise, I would be in a totally different place. If I hadn't met you, so much wouldn't have happened."
Buzzy and Sheila have two kids together and, other than his proclamations of love to his SO, not much is really known about the quiz show contestant.
Prior to becoming notorious as a competitor in the game show, Buzzy was the founder of The Teenage Diplomat website and is a music supervisor and director. He also worked at the TBWA\Media Arts Lab.
Article continues below advertisement
Buzzy Cohen has had some serious winnings over the years.
He accrued a whopping $164,603 in Jeopardy! winnings over the course of nine consecutive victories, but more importantly, he earned the moniker "Mr. Personality." He also took the opportunity to guest-host the show, which disqualified him from ever competing on the game again.
Article continues below advertisement
"Buzzy has been where each of these champions is, so we think it'll be comforting for the contestants to see a familiar face behind the lectern," TV Insider reported Mike Richards as saying. "We will miss seeing him compete, but we look forward to seeing how he uses his quick wit and personality as guest host."
Wiki Net Worth speculates that Buzzy's net worth is around $1 million, and he's had a successful career both on and off game show cameras. Other facts about the beloved brainiac: His folks were big fans of The Six Million Dollar Man and named him after Steve Austin from the show. Buzzy's also got a sister by the name of Lindsay Wagner, which is consequently the name of the actress who played the titular character in The Bionic Woman, a spin-off of the series that inspired Buzzy's namesake.