Tennessee Titans Cornerback Caleb Farley Lost Both of His Parents at a Young Age
Who were Caleb Farley's parents? The Tennessee Titans cornerback lost his mother in 2018, and his father recently died in a massive house explosion.
Since he was younger, Tennessee Titans cornerback Caleb Farley has dealt with a lot of adversity. The professional athlete has not only battled several injuries throughout his career, but he's also endured unimaginable tragedy in his personal life, specifically regarding his parents.
Keep reading to learn more about Caleb's late parents, Robert and Robin.
Article continues below advertisement
Here's what you should know about Caleb Farley's parents.
Caleb Farley was born on Nov. 2, 1998 to parents Robert and Robin Farley. According to ESPN, they were high school sweethearts, having met at Maiden High School. The couple officially tied the knot in 1987 and were married for 30 years before Robin sadly passed away in 2018.
Article continues below advertisement
ESPN revealed Robin first became sick and was diagnosed with breast cancer when Caleb was in middle school. She spent nearly two years in treatment, and though the family understood the severity of the situation, it never occurred to them that she might die.
"To me, it was never a big deal," Caleb said. "In the household, it was always something that was going to get solved. I was a kid, but I thought I knew she was going to get healed and there'd be a fairy-tale ending. And I'm glad it was like that because there was always happiness in the household."
Article continues below advertisement
Despite her struggles, Robin attended every one of Caleb's football games, cheering him on in the stands. Even when the cancer returned, she "took Caleb on recruiting trips, cooked dinners, lived her life as if nothing was wrong."
When Caleb went off to college, Robin's health declined — her body rejected food and water, and she was in pain. A few days before she died, she talked with her boys, Joshua and Caleb, and told them she fought long enough and was ready to go. Although they had been preparing for this for a while, it still rattled them.
Article continues below advertisement
Robin passed away on Jan. 2, 2018, just eight days before her and Robert's 31st wedding anniversary.
When speaking with ESPN, Robert said he wanted to honor his late wife's legacy: "If there's anything I've experienced that's been perfect, it was the love she had for her family," he said.
Article continues below advertisement
Where does Caleb Farley live?
According to WCNC, Caleb lives in a multi-million dollar home along Barber Loop and Old Arborway Road near Lake Norman in Mooresville, N.C. Unfortunately, on Aug. 22, 2023, an overnight explosion leveled the residence.
What happened to Caleb Farley's dad?
On Aug. 22, 2023, multiple outlets reported that the house explosion killed Caleb's dad, Robert, and left another man injured. According to Kent Greene, director of Iredell County Fire Services and Emergency Management, Robert was found dead in the debris. He was 61 years old.
Article continues below advertisement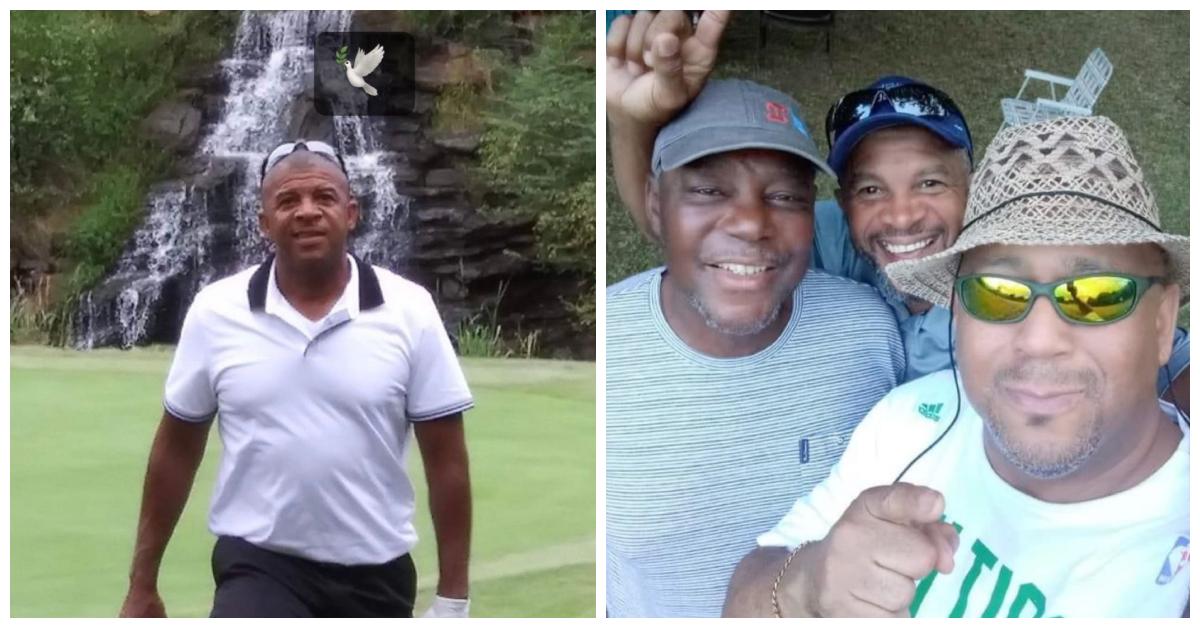 First responders arrived at the house a few minutes after midnight and found Christian Rogers, a family friend, exiting the destroyed area. He was taken to Atrium Health Carolinas Medical Center in Charlotte with a concussion. Kent said Christian is "awake and alert" but has not been discharged from the hospital.
Article continues below advertisement
"There could not be anyone in it left alive — that was my first thought," Kent explained, per ESPN. "And when I found out someone did walk out of it, I was amazed. This was a 6,300-square-foot home, and there's nothing left but maybe a part of the garage."
Caleb, who was not present at the time of the explosion, addressed his father's death in a series of Instagram stories, writing, "Daddy you a legend I love you 4L" and "You wasn't suppose to go out like this pop."
Article continues below advertisement
Titans head coach Mike Vrabel told the team about Robert's death after practice, and the players took a knee to pray for Caleb. Mike said that the team will do everything possible to support him during this time.
"What's most important is that we do everything we can to support him emotionally," Mike said. "It's shocking. We've got to focus on Caleb and his family, and how we can support him."