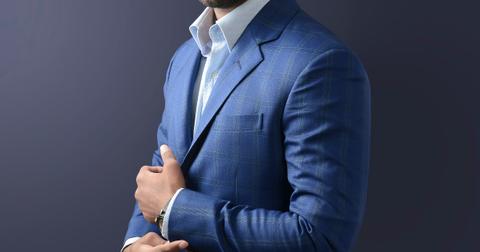 'Call Her Daddy': "Suit Man" Is Reportedly at the Center of Drama in Ongoing Feud
By Distractify Staff

Updated
Sorry, Call Her Daddy fans, but it looks like the popular smutty podcast has officially been axed (at least for now). Co-hosts of the series Sofia Franklyn and Alexandra Cooper have reportedly been battling with Barstool Sports for the rights to the brand.
Though they haven't recorded a new episode since April, Barstool founder Dave Portnoy decided to set the record straight about what has been happening behind the scenes.
Apparently, Sofia's boyfriend, who is known as "suit man" on the show, is reportedly the mastermind behind the rift. So, who is suit man? Here's what we know about the Call Her Daddy drama!
Here's how "suit man" fits into the 'Call Her Daddy' drama.
Dave took over the Call Her Daddy podcast recently and explained that the executive vice president of HBO Sports, Peter Nelson, is suit man and also Sofia's beau. The New York Post reported that Peter was "quietly shopping" the podcast to other outlets, even though the brand was still under contract with Barstool.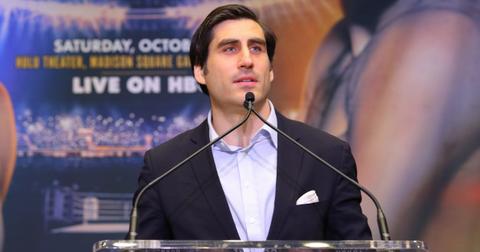 Dave confirmed the reports explaining that Peter has been reportedly telling his 28-year-old girlfriend to not come back to the company.
With the ongoing fight for the brand happening, fans started calling out suit man and "canceling" him. Barstool immediately hopped on the trend and created merchandise with the hashtag #CancelSuitman.
What happened to the 'Call Her Daddy' podcast?
The founder of Barstool broke down the drama between the brand and the co-hosts in the most recent episode. Basically, it has a lot to do with money and rights to the brand. Barstool reportedly signed the hosts to a three-year contract, in which the women would make $70,000 per year plus bonuses from merchandise sales.
However, not realizing that the brand would be as successful as it became, the women attempted to renegotiate their salaries, or potentially walk away from the brand and shop around elsewhere.
"Barstool's stance was, if you guys take Call Her Daddy and go somewhere else, we're going to sue the f--k out of you. Like, you're under a three-year contract," Dave said on the podcast.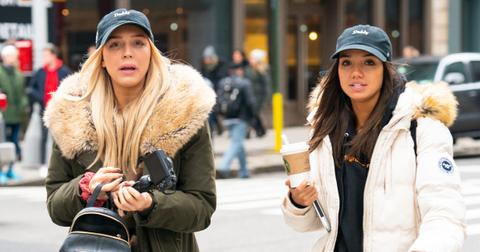 The women were then allegedly offered a guaranteed salary of $500,000 each, bonuses from merchandise sold, and their contract with the company shortened by six months.
According to Dave (via NYP), Alex wanted to take the new deal, but Sofia declined.
Sofia's executive boyfriend aka suit man reportedly brought in a team of lawyers. "[Peter] was openly shopping Call Her Daddy. He was acting almost as a manager, and he got a deal with Wondery," David said. "They were going to call the podcast The Fathers."
With their friendship reportedly severed, it's unclear if the girls will ever return to host another episode of Call Her Daddy, or if Dave is even willing to let them back into the brand.
He explained, "A part of me is like, 'You know what? No amount of money is worth this. Let's just get rid of them, keep the [intellectual property] and start this over again ourselves.'"