The Story Behind Michael Jordan's "Flu Game" Involved a Possible Poisoned Pizza
Michael Jordan claimed that he had the flu during a game against the Utah Jazz, but it was really bad pizza that left the NBA legend feeling sick.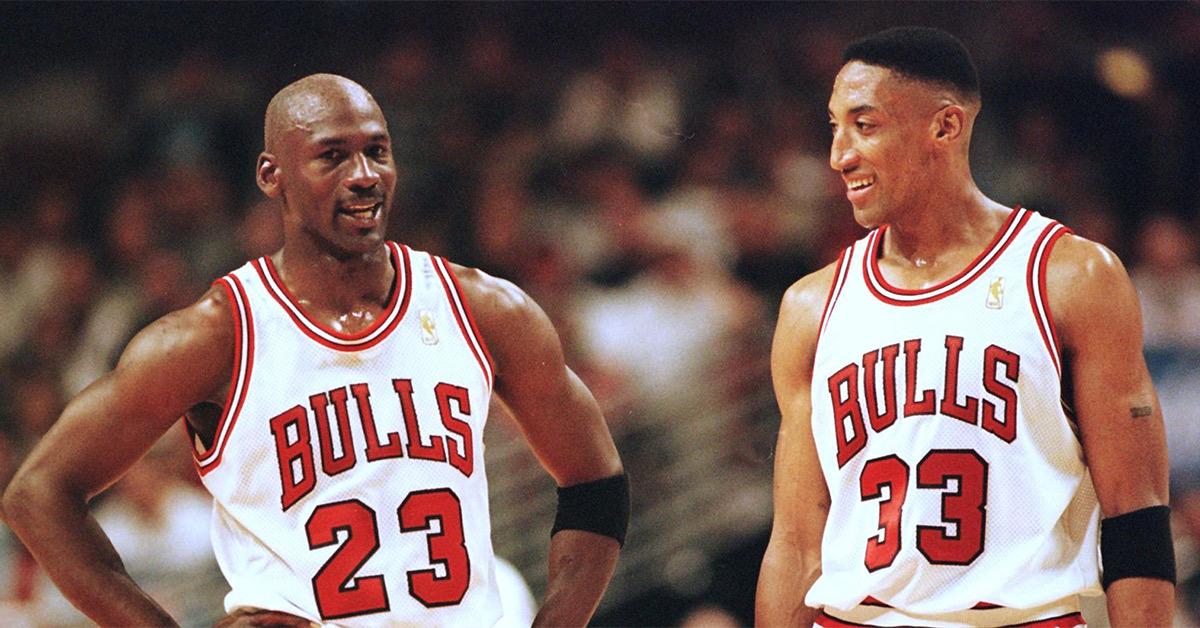 Now that The Last Dance has come to a close, fans are eagerly picking apart every detail that the show revealed about Michael Jordan's final season with the Chicago Bulls. In the episodes that aired on May 17, Michael discussed his famous 'flu' game, in which he played in the NBA Finals even though he claimed to have the flu. In reality, though, Michael wasn't suffering from the flu at all.
Article continues below advertisement
Did Michael Jordan feel sick because of bad pizza?
In reality, Michael felt sick during the fifth game of the finals because of a bad pizza he'd eaten the night before. On the night in question, the NBA legend said he was hungry around 10:30 pm. He was hanging out with his trainer Tim Grover and his personal assistant George Koehler. They settled on pizza because nothing else was open.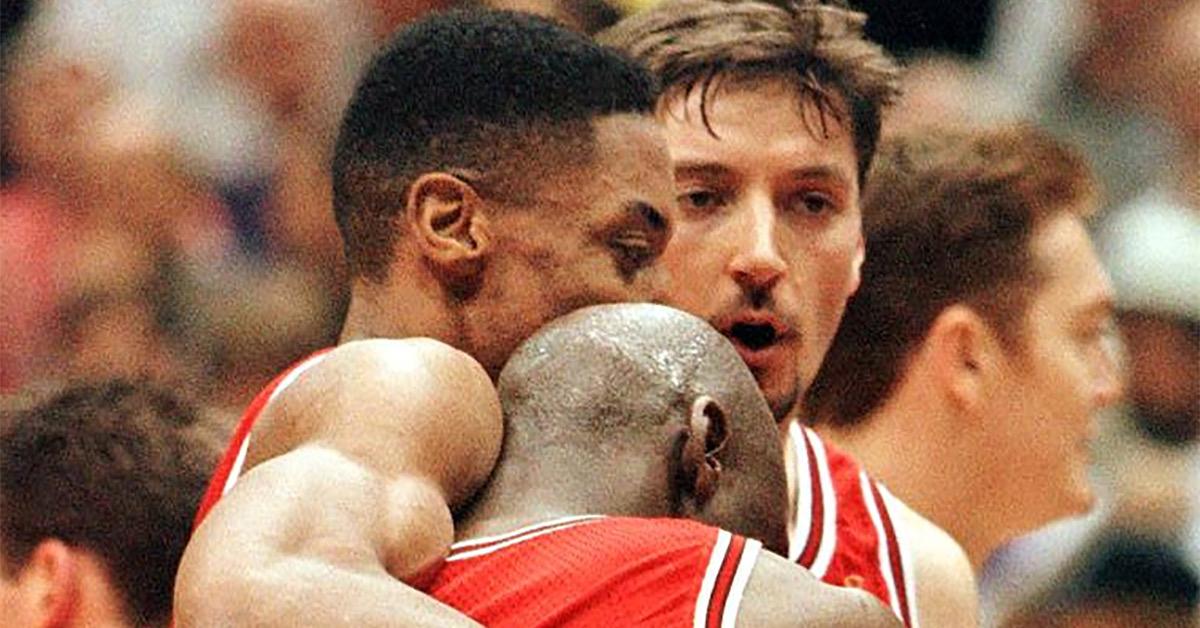 Article continues below advertisement
When Tim went to receive the pizza, though, he said there were way too many people working on one delivery. "Five guys delivering one pizza," Tim said. "They're all trying to look in. I take the pizza. I pay them. I put this pizza down. I say, 'I've got a bad feeling about this pizza.'" In spite of Tim's worries, Michael ate the whole pizza by himself. Hours later, he was vomiting it all back up.
When Michael woke up in the middle of the night, he was apparently shaking and asking for a doctor. In the end, it was food poisoning, not the flu, that impacted his game.
Article continues below advertisement
Michael still led the Bulls past the Jazz.
It's unclear whether anyone knew that the pizza would cause Michael to have such violent symptoms, but if someone was trying to poison him, it didn't work. In spite of his illness, Michael still scored 38 points, and had seven rebounds and five assists. He scored a game-winning three-pointer, and the Bulls beat the Jazz 90-88 to take a 3-2 lead in the finals. Ultimately, the team went on to victory in the finals.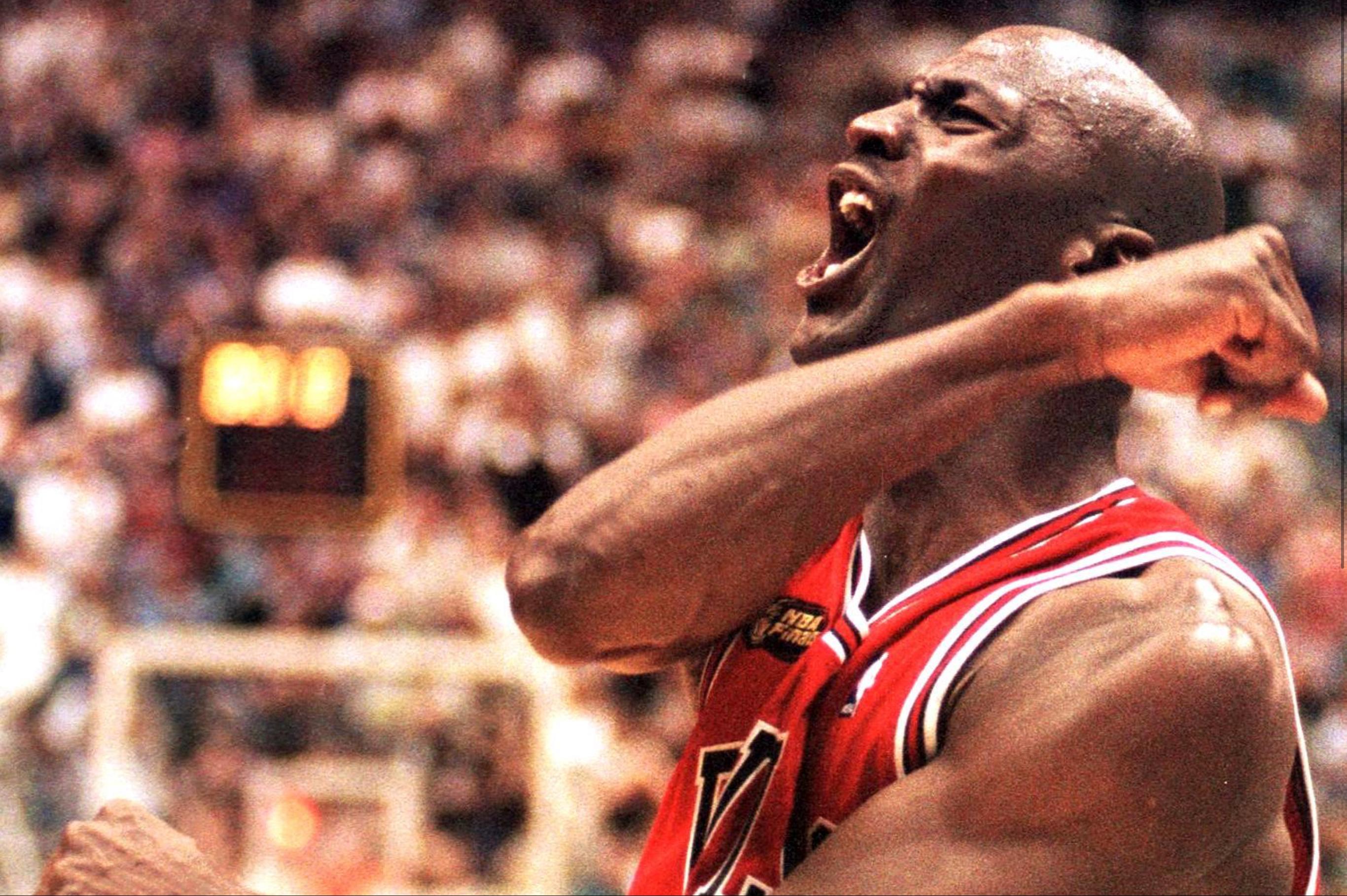 Article continues below advertisement
Michael apparently spit on the pizza to claim it.
Michael was so determined that no one else eat the pizza that he actually spit on it to claim it as his. Last Dance director Jason Hehir told the story to ESPN's Jalen & Jacoby, and said that he was skeptical that the pizza had been spiked, but believed that no one else had eaten any of it. As for where the pizza was from: No one in the documentary was willing to name names.
Tim told a very similar story on Barstool Sport's Pardon My Take podcast. In the interview, he said that it was "100% food poisoning." "Nobody ate the pizza but him. Nobody. And there were no signs of flu, anything, being sick before that. Then, about 3 o' clock in the morning, I get a call to my room that just says, 'Hey, man, come to MJ's room' and he's literally curled up in the fetal position," Tim said.
"I've not known any flu that can hit you that fast, but I know how quickly food poisoning can hit you," he continued. Tim also said that he should know, as he was in the room when all this went down.