Camille Kostek Is Finally Ready to Get Engaged to Longtime Boyfriend Rob Gronkowski
Camille Kostek began dating NFL player Rob Gronkowski in 2013. Peek inside their long-term relationship and possible engagement.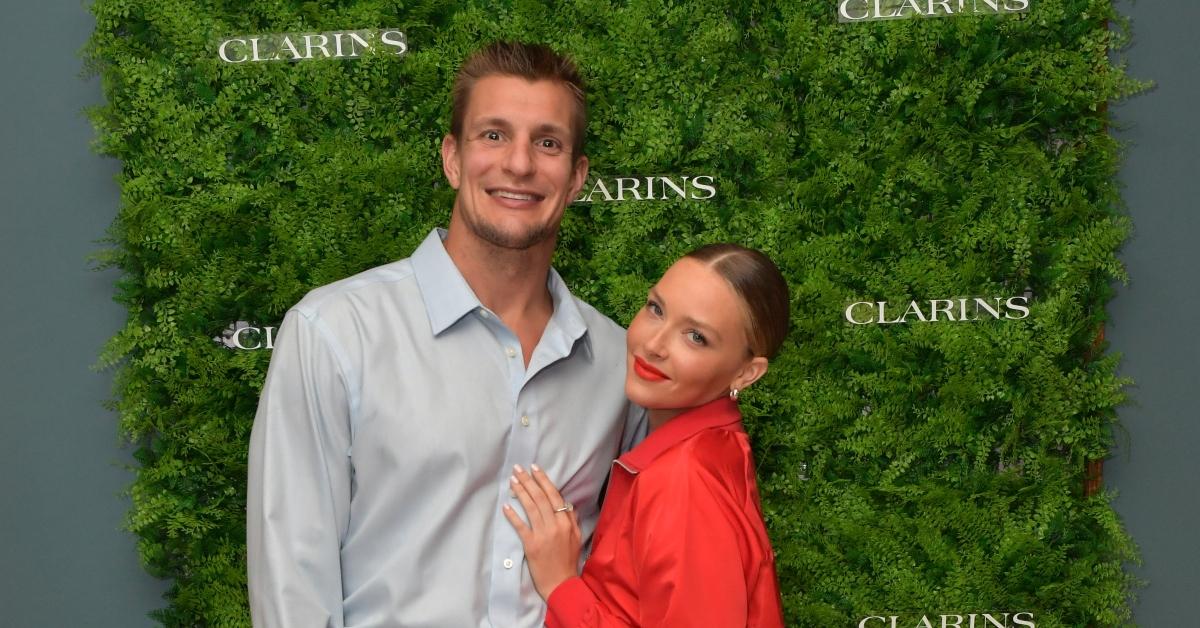 As the host of NBC's newest competition show, Dancing With Myself, swimsuit model Camille Kostek helps give dozens of talented dancers a chance to live out their dreams in front of viewers each week. But Camille is living out her own fairytale in her everyday life, both personally and professionally.
While managing a busy career and fabulous lifestyle, Camille enjoys sharing moments with her longtime boyfriend, Rob "Gronk" Gronkowski. However, the couple's relationship began before Camille became famous. Here's what to know about her dating life.
Article continues below advertisement
Camille Kostek isn't stressed about getting engaged to Rob Gronowski after years of dating.
Camille and Rob have seemingly been inseparable for years. The couple has seen each other through significant career wins, including Camille catching the cover of Sports Illustrated in 2019. The model also attended Rob's fourth Super Bowl win in February 2022 and reminisced about a previous victory on Instagram. They also make time to vacation together and attend red carpet events. (They were most recently seen at the Nickelodeon Kids' Choice Awards and at Rob's Gronk Beach event at the Wynn Las Vegas.)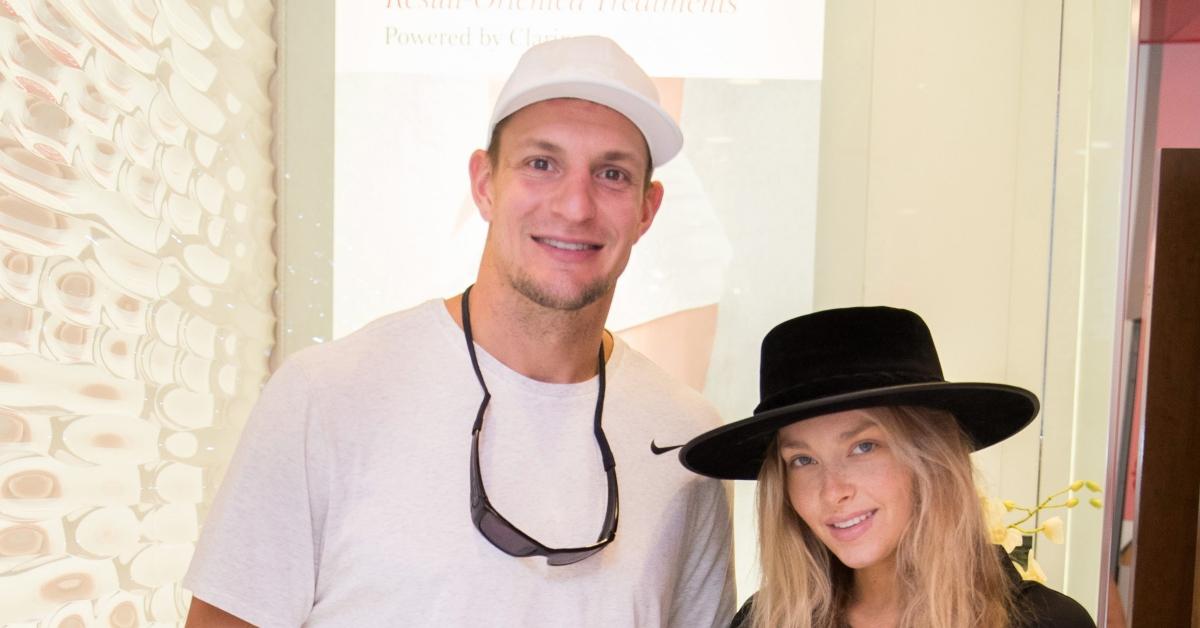 Article continues below advertisement
Throughout their long-term relationship, fans have often wondered if Camille and Rob will eventually get married. In April 2022, the cover girl declared she's ready to marry Rob whenever he proposes since they're practically married already. Speaking to Us Weekly Camille said that they "live together, work together, and travel together," so marriage seems like a practical next step.
"If he were to get down on one knee, I'd be excited," Camille said. "He's my best friend. I would spend the rest of my life with him."
Although getting married is a dream of Camille's, she told Us Weekly that she's not "stressed about" Rob's proposal. For now, she's OK with them "having so much fun every single day" and chasing their dreams together. However, Camille said she already knows Rob will make an excellent father to their children when the time is right.
"He's so good with his nieces and nephews," she said. "It's so fun to watch him. And then even just like the fans that he interacts with, he loves the kids the most."
Article continues below advertisement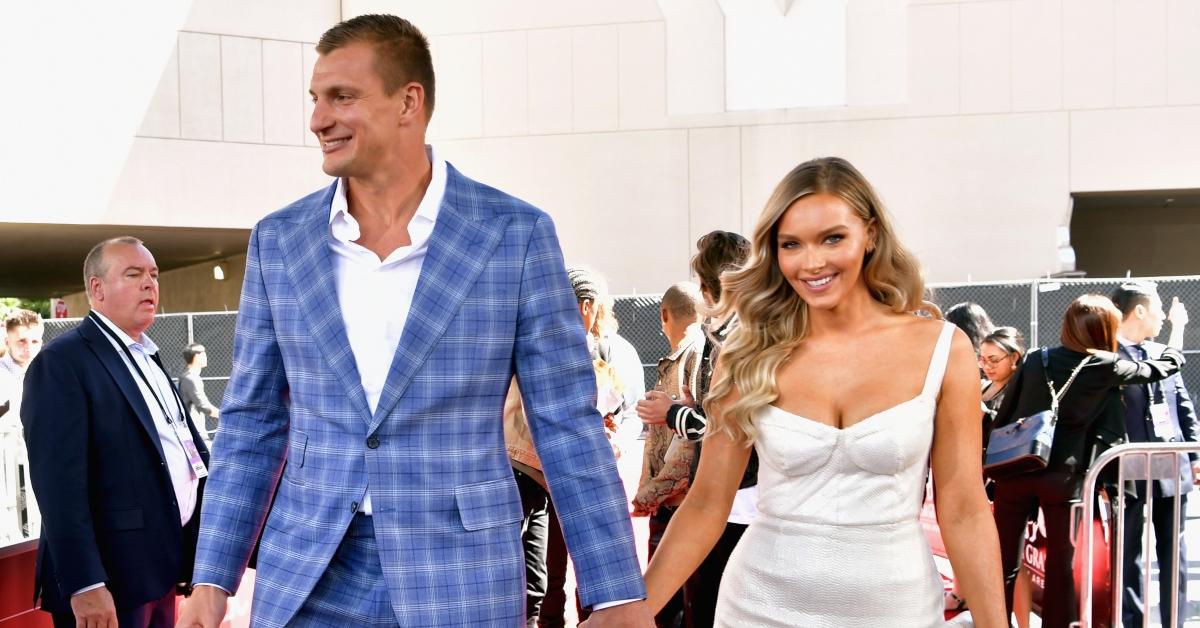 Camille Kostek and Rob Gronkowski started dating during her cheerleading days.
Before appearing in Sports Illustrated, Camille started her entertainment career as a cheerleader for the New England Patriots. According to Life & Style Magazine, she booked the job in 2013, but it only lasted for two seasons.
Camille's short time on the team possibly had something to do with her meeting Rob, who was in his third season with the Patriots at the time.
Article continues below advertisement
While volunteering at the same Goodwill charity event in 2013, Rob asked a teammate to slip Camille his number. Soon after, the pair began secretly dating due to the NFL's no fraternization rules. Although they had to keep their relationship quiet until Camille left cheerleading, the model said she's proud of the way their connection began.
"The beginning of my love story is not the classic we slid in the DMS or dating apps," Camille told Sports Illustrated, per Fox News.
"[I'm] very happy that we actually met doing community service together. I had just gotten out of a relationship of four years… I was a past cheerleader, and I told my coach, 'Listen… I wanna sign up for every and all acts of community service. That's the only thing that's gonna make me feel better right now.'"