Chespin's Shiny Variant Will Finally Debut in 'Pokémon GO'
The Gen. VI starter Pokémon Chespin is getting a Community Day in January, but can this Grass-type be Shiny in 'Pokémon GO'? Here's what to know.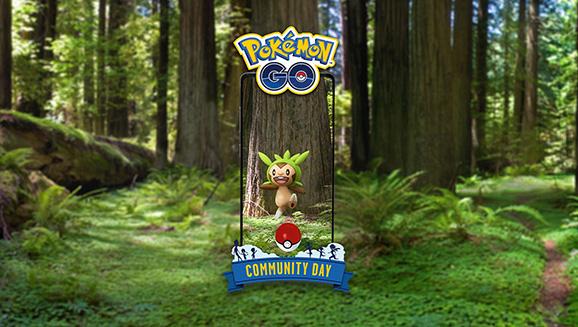 Despite the already impressive roster of Pokémon to pick from in Pokémon GO, developer Niantic continues to add new options for players to collect. Gen. V Legendary Reshiram is returning to five-star raids for the time being, and there are plenty of other Pokémon getting the spotlight this month that haven't been highlighted for some time.
Chespin is one of those Pokémon, as it's getting a Community Day at the start of January. But will you be able to catch a Shiny Chespin this year?
Article continues below advertisement
Chespin will soon be available in its Shiny form in 'Pokémon GO.'
Pokémon GO boasts the ability to capture most of the National PokéDex in one single game, bringing in Pokémon from all generations (and many of their Shiny variants). But for much of the game's existence, Shiny starter Pokémon have been hard to find.
Chespin will finally get its Shiny variant in Pokémon Go during its Community Day on Jan. 7 from 2 p.m. to 5 p.m. local time. During this three-hour period, Chespin will spawn more frequently, giving you plenty of opportunities to catch it.
Article continues below advertisement
The Spiny Nut Pokémon's Shiny variant features a darker brown coat, and its iconic green headpiece is also a brown color.
Players will also have a chance to obtain Quilladin (Chespin's evolution) with the Charged Attack Frenzy Plant during this event. If you evolve Chespin before 10 p.m. local time, your Quilladin will automatically learn the powerful Charged Attack (which otherwise can only be obtained with an Elite TM).
Double the candies will be rewarded during this time period, meaning you should have no issue collecting enough to evolve your Chespin, If you don't want to do the work to evolve it, though, Quilladin will appear in four-star raids from 5 p.m. to 10 p.m. local time — but you unfortunately won't be able to invite friends to join you with Remote Raid Passes this time around. Once a four-star raid has been successfully completed, Chespin will spawn near the gym for 30 minutes.